Marival Resorts? Try marvelous! This family-owned brand of all-inclusive properties in Riviera Nayarit have had over 35 years to get the details right, and their fans say they've got it down pat. One of the leading brands with in-depth focus on the western, Pacific coast of Mexico, further south even than Los Cabos, this is the brand to book if you're looking for area specialists.
Marival Resorts are located in Punta de Mita and Nuevo Vallarta, just miles from Puerto Vallarta and its famous boardwalk and downtown. Right on stretches of luxurious, exclusive beaches, Marival Distinct Luxury Residences, Marival Armony Luxury Resort and Suites, and Marival Emotions Resort and Suites offer experiences that are as unique as the destination, with delightful, individual touches that make them marvels on their own.
Scroll down to explore our favorite features of each.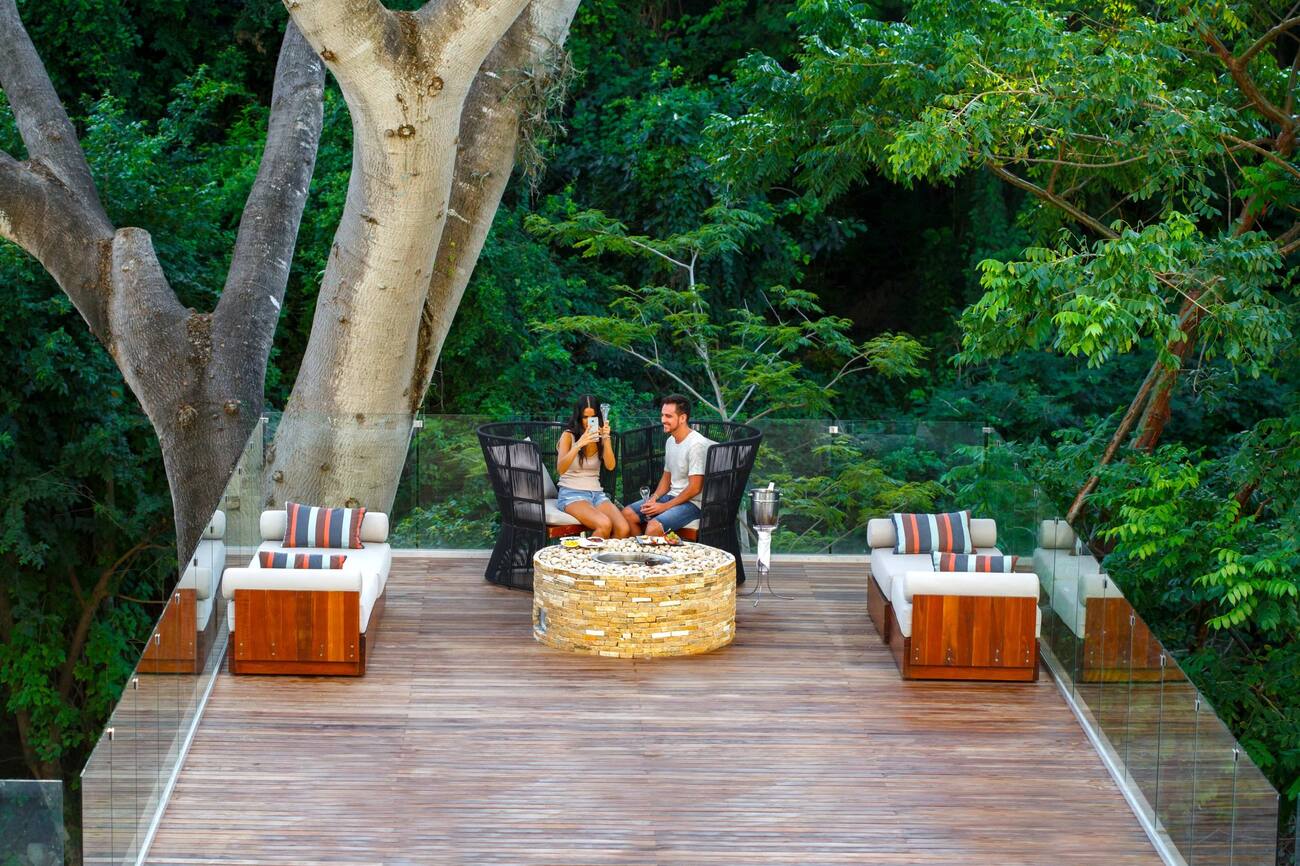 If an evening illuminated by starlight and the warm glow of the fire while ocean breezes flow through the trees sounds idyllic to you, you may just have found your new favorite spot. This terrace is hidden in an exclusive area of the resort, tucked away in the beauty of the property's neighboring ravine a lush jungle canopy. With a central firepit and such gorgeous views, this is the perfect space for intimate gatherings of friends or a romantic moonlit rendezvous for two.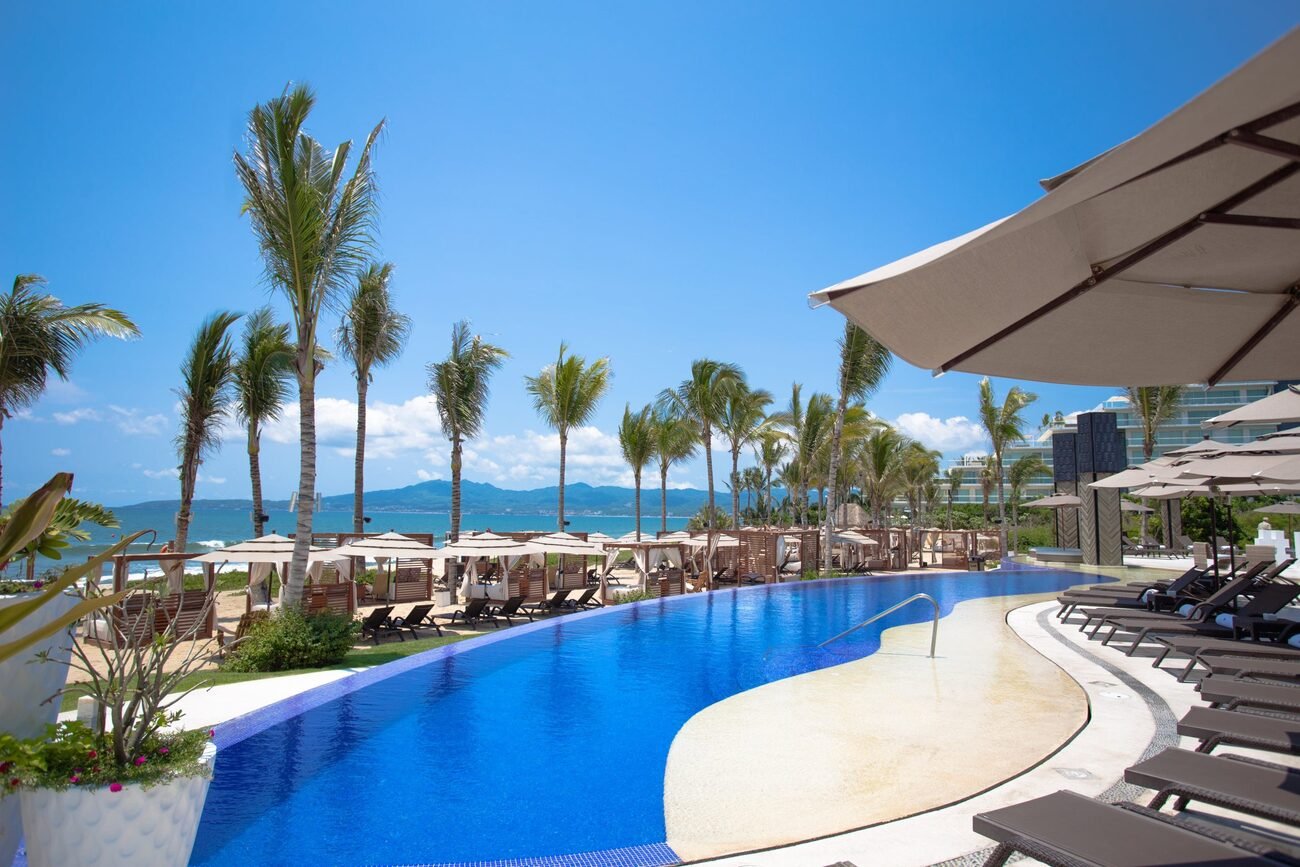 Exclusivity has never been more refreshing! Also in a private nook of the resort, this space boasts a jacuzzi area for a relaxing soak that will soothe your muscles … and your mind. From here, swim out a little further to experience the views from the infinity pool area, which juts out toward the ravine for panoramic vistas of the vibrant jungle beyond. Serene Bali beds for two provide calming spots for daytime rest in the shade between dips in the pool for moments of peace well worth the added cost.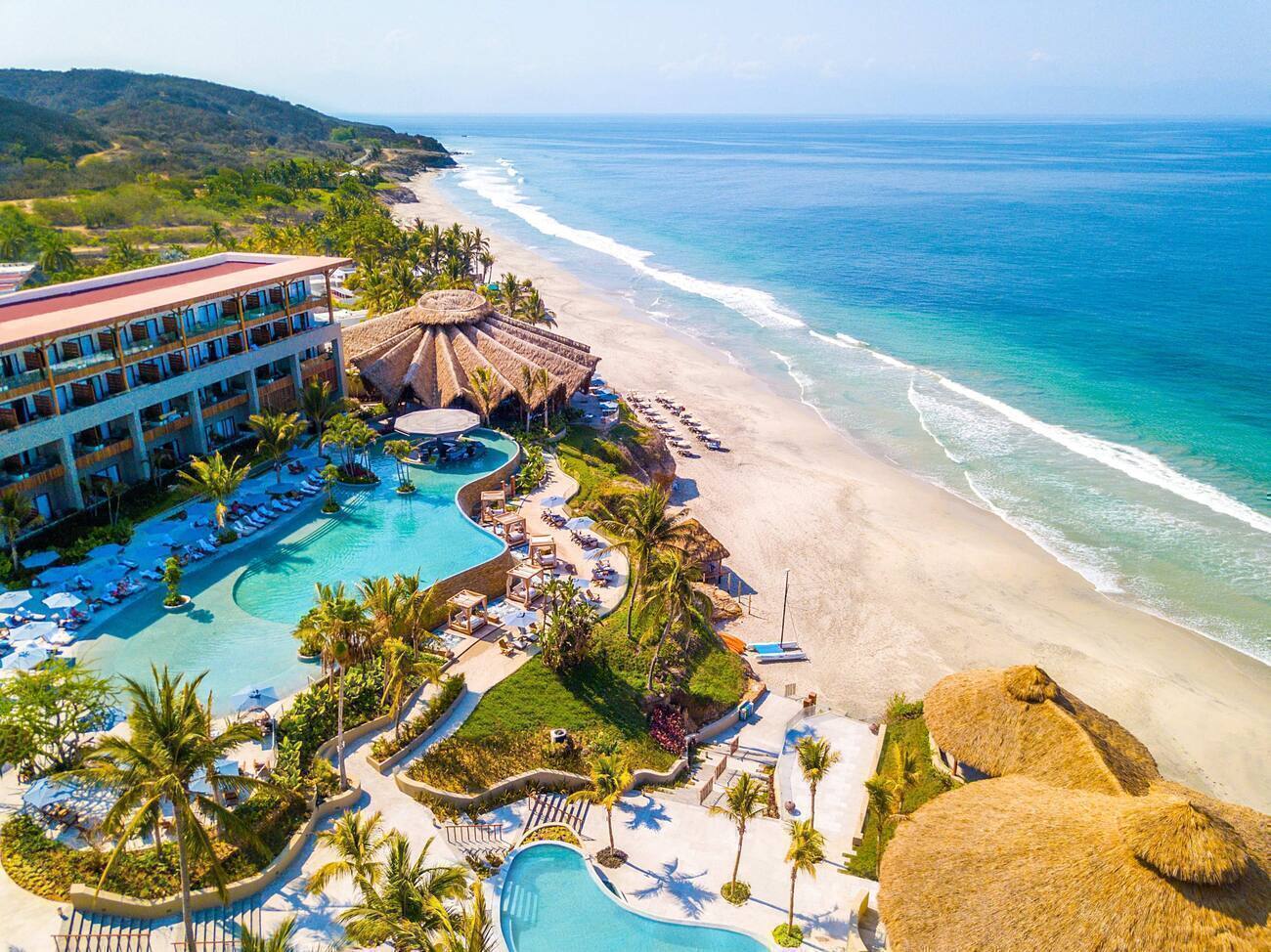 This long stretch of beach in Mexico's Punta de Mita area is protected by enchanting cliffsides interspersed with colorful tropical jungle scenery. Fine, soft sand complements the deep tones of clear turquoise water, creating a beautiful setting for morning strolls along the coast, serene afternoon beach relaxation under the sun, and spectacular evening sunsets filled with color.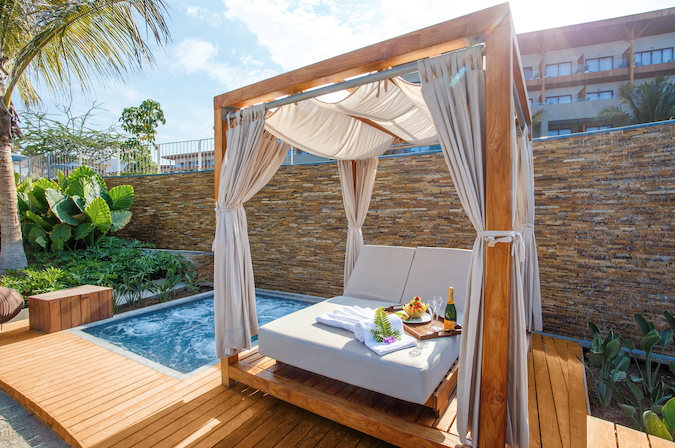 Nestled atop a cliffside, the resort's pristine, added-cost VIP area has stunning and privileged views overlooking the vibrant waves of Destiladeras Beach. Canopied Bali beds big enough for canoodling offer shade from the tropical sun, while private personal jetted pools offer an aqueous alternative for exclusive luxury. Spend your day taking dips in these, napping on your bed, and ordering a variety of cocktails and poolside delights, to complete a day of fine leisure at its best.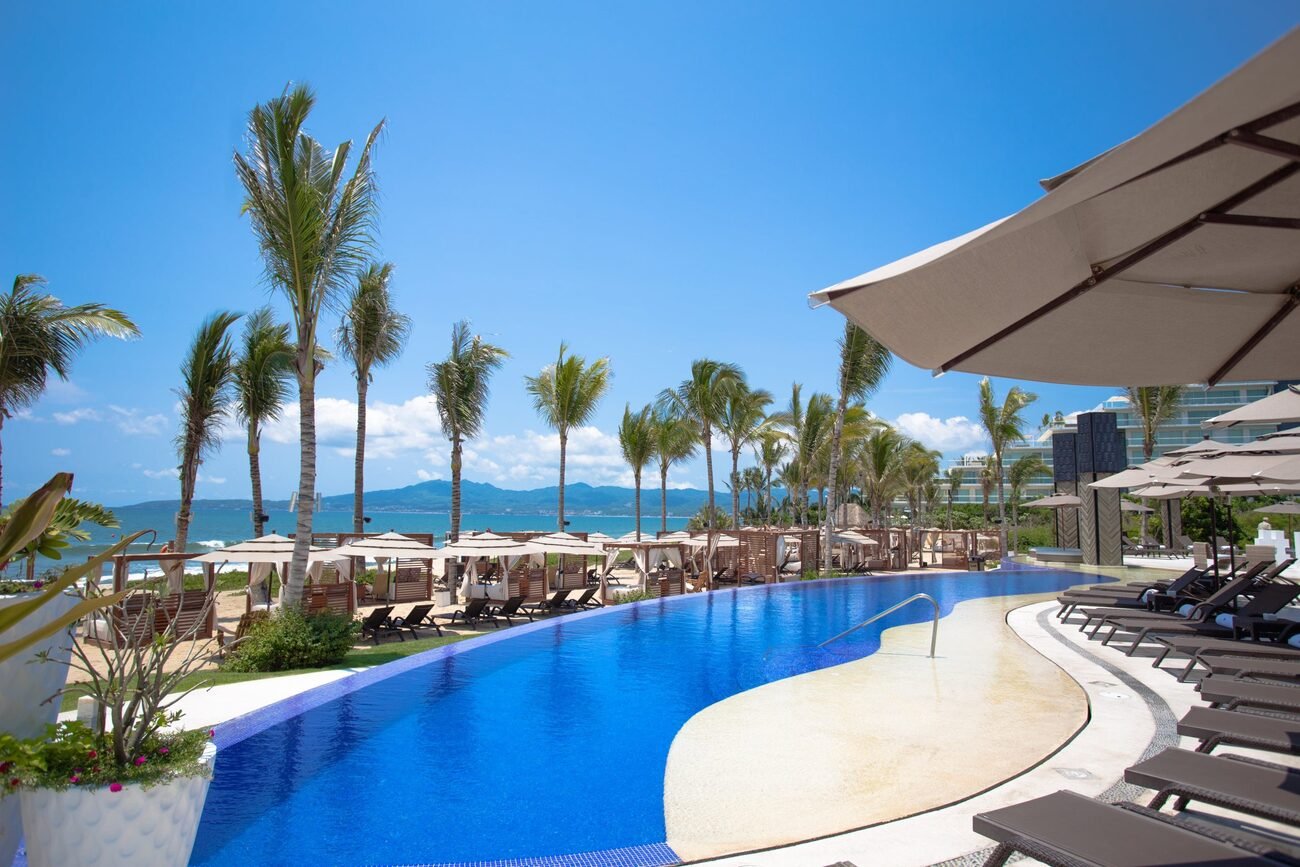 The Mozzamare Beach Club offers extensive areas for rest and relaxation, where you can kick back in shaded loungers on the beach, jump into the beachside pool for a refreshing swim, or visit to an on-site restaurant and bar to satisfy your appetite's cravings. A variety of water sports are also available for a fun-filled afternoon … before the beach club seamlessly transitions to an evening escape, with outdoor fire pits and romantic dinners under the stars.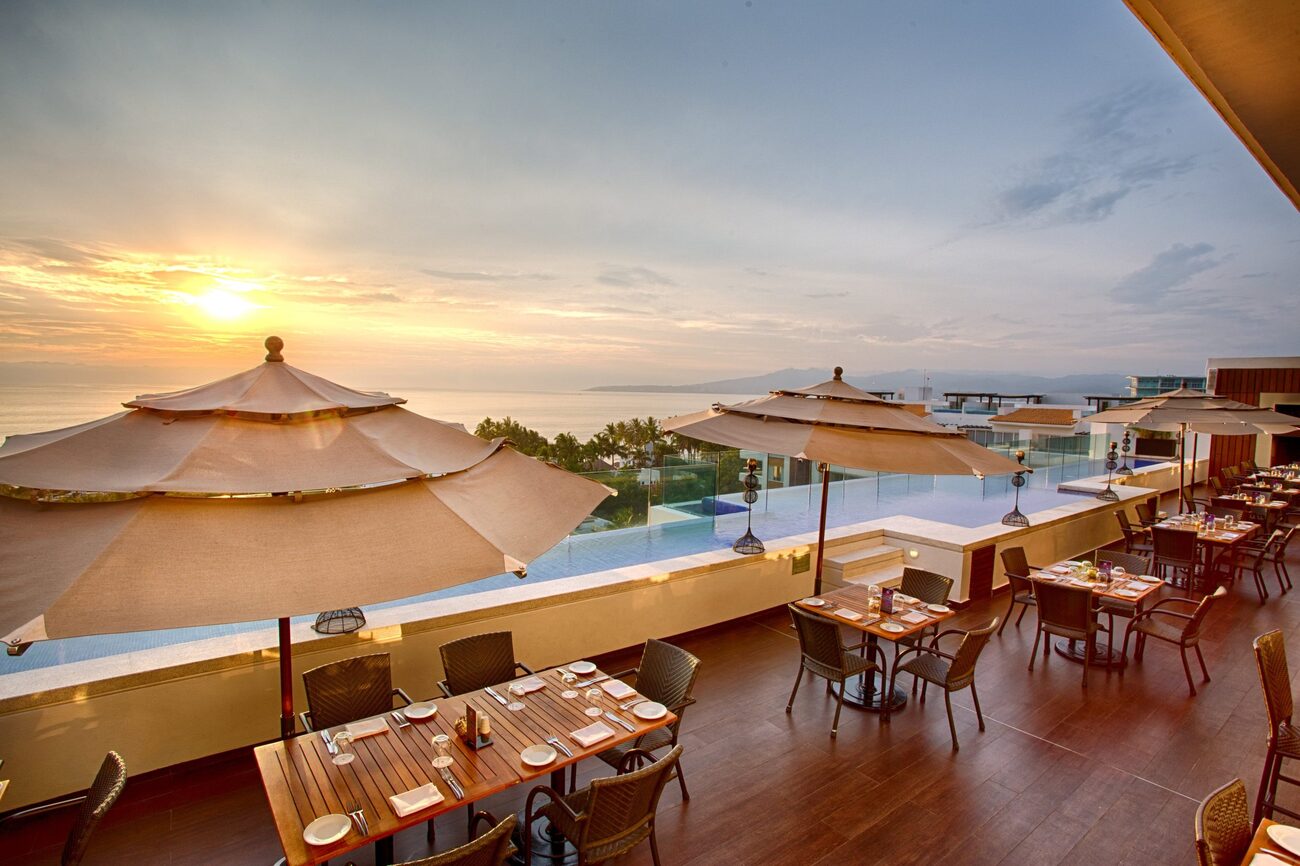 If you're seek the best spot in the Riviera Nayarit to view the sunset, look no further, because this is it. Take in panoramic views of the Pacific Ocean and the Riviera Nayarit coastline from this rooftop lounge, set at the very top of Marival Distinct resort. Accompany it with gourmet international cuisine along with expertly prepared cocktails from the bar from Insú. And from noon onward, you can cool off with a dip in the lounge's infinity pool overlooking the resort below.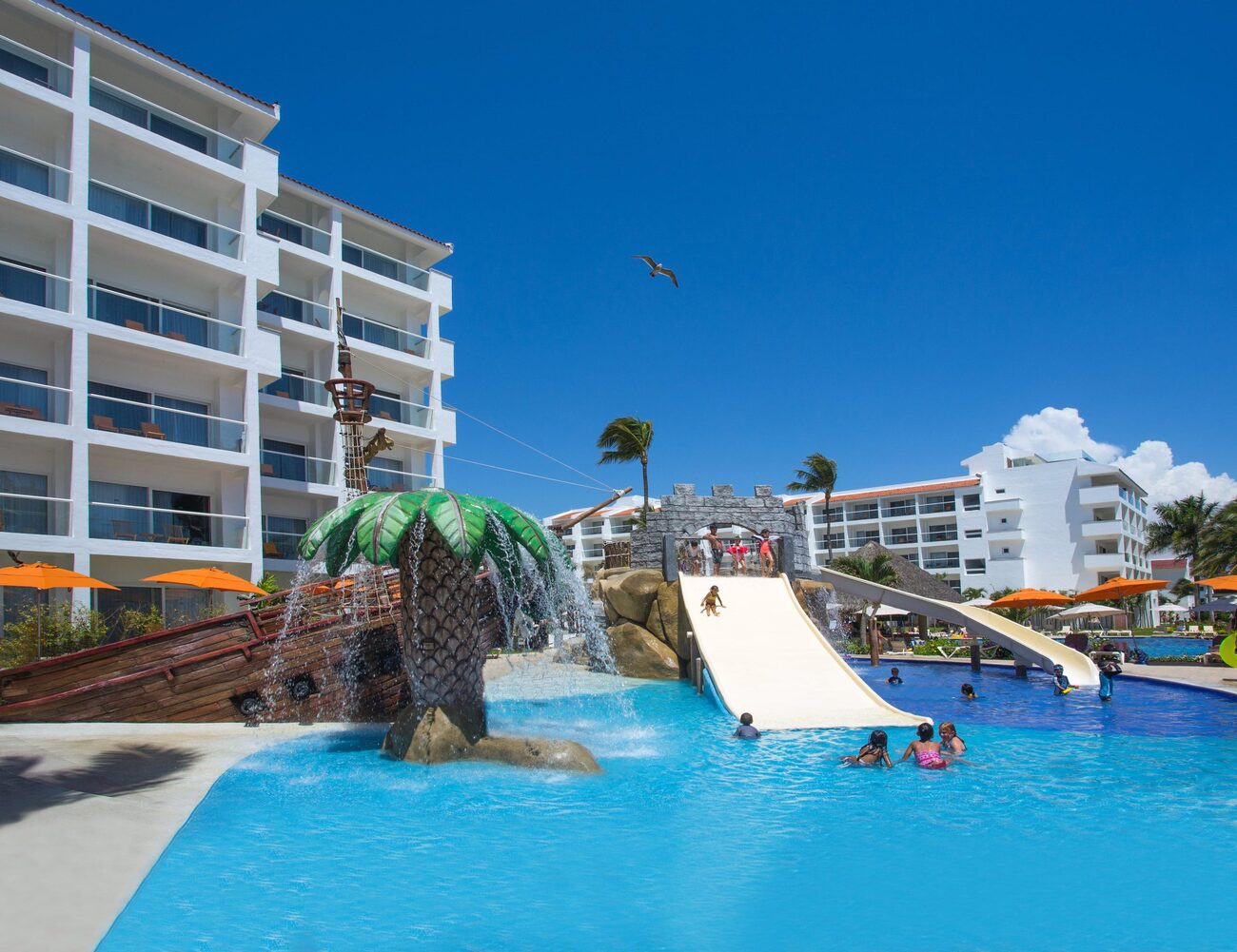 We've showcased a lot of adult-geared attractions, but guess what? This family-friendly resort is a child's dream! The magical kids' pool area has water slides, a pirate ship, and more to create a mini water park. Little vacationers love splashing around in the shallow waters of the pool while parents look on from the comfort of their poolside loungers. Their smiles are all the proof you need that Marival Emotions does indeed give kids and grown-ups alike the all-inclusive experience they'll count among their most unforgettable memories.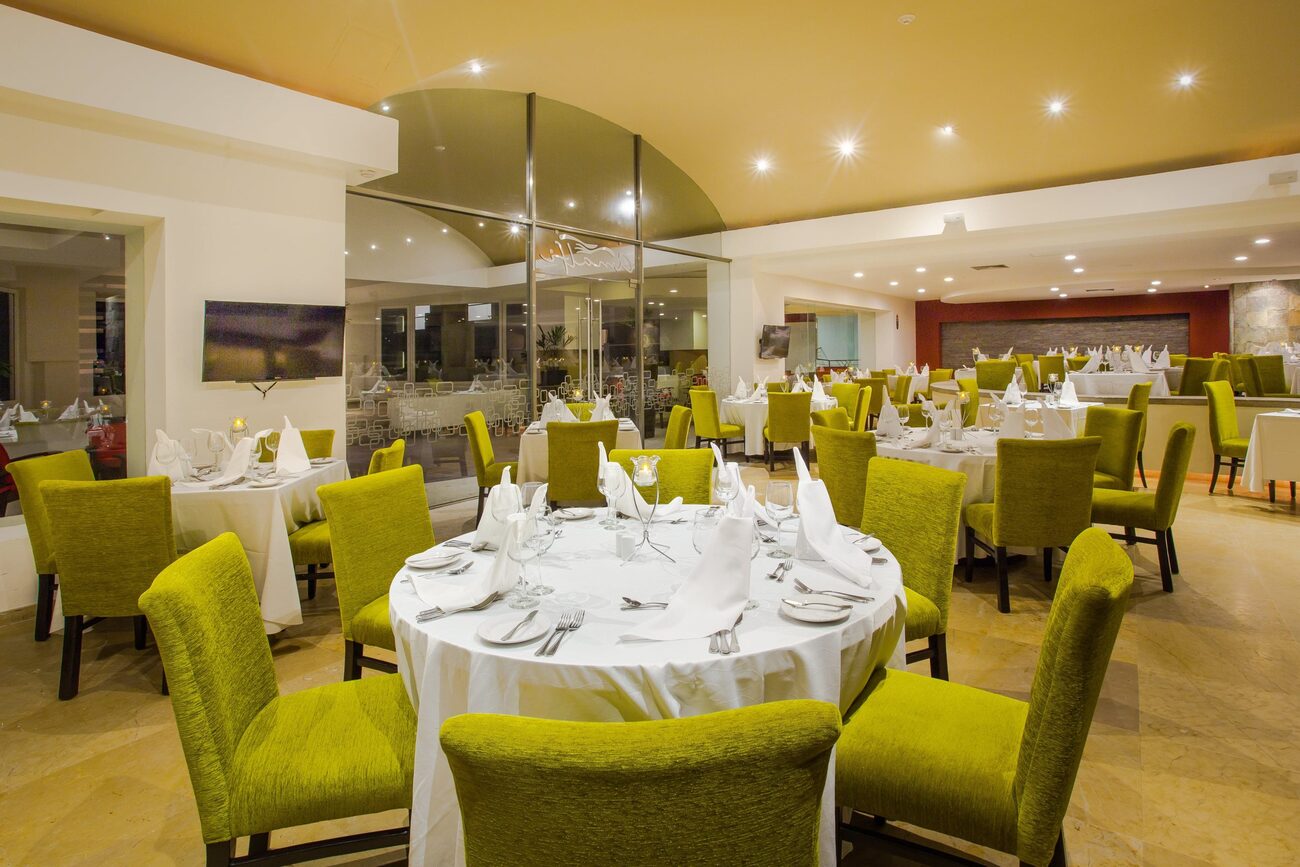 Get transported to yet another coastal paradise, far on the other side of the world, when you let yourself indulge in an Italian feast at Amalfi. This beautiful restaurant serves the flavors of beloved Italian-inspired favorites for dinner with à la carte service. Dishes include specialties such as veal ossobuco, chicken marsala, and fettuccine alfredo, among other enticing and familiar recipes. But save room! We recommend you complete the evening with a warm coffee and some classic Italian desserts.