Maloo Bar – Catalonia Costa Mujeres All Suites & Spa, Cancun, Mexico: Treat your body to a wellness experience at Maloo, a fresh juice bar on the beach featuring an exquisite menu of smoothies made with your favorite organic fruits and veggies before delightful ocean views. Creative and delicious recipes focus on goals from detoxing to anti-aging to heart-healthy blends, while the rest of the resort's many amenities take care of restoring the rest of you. The brand-new resort's wide range of gastronomic offers, Alegria Spa, many swim-up suites, and complete entertainment program make it a wonderful vacation choice for couples, families, or friends from all generations.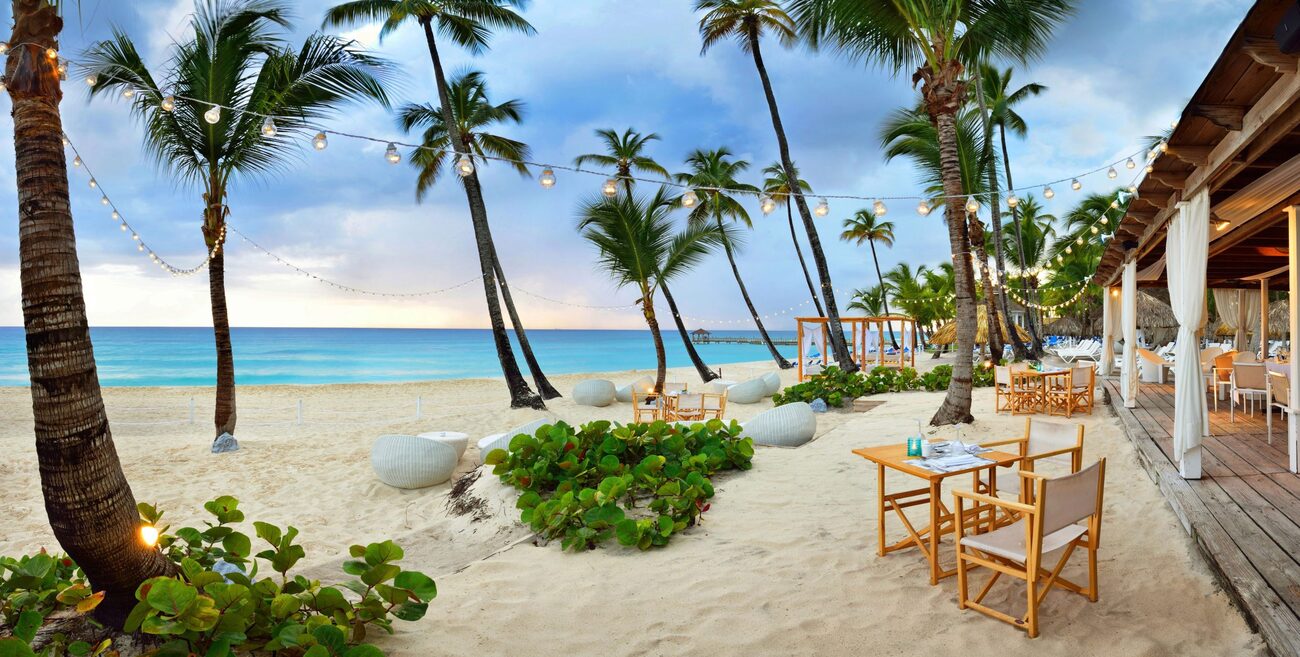 Terrace Tapas & Lounge - Catalonia Gran Dominicus, La Romana, Dominican Republic: Thousands have fallen in love with this view of overlooking the first International Blue Flag Beach of the Americas on the southeast coast of the island … and the experience of journeying through the culinary specialties of Spanish cuisine while overlooking it. There, try menu items like veal with parmentier and red wine sauce or cannelloni with beef and mushrooms over truffle oil-accented béchamel paired with crafted cocktails meant to be savored.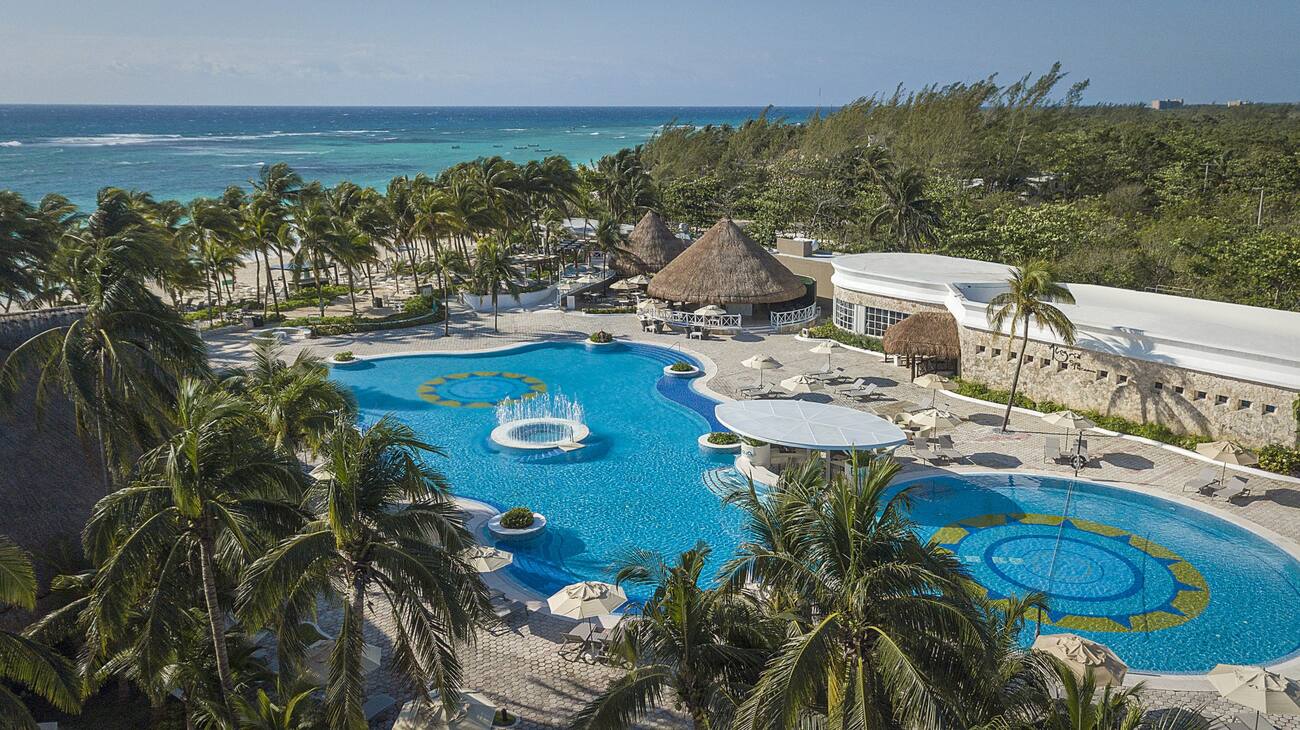 Adults-Only Pool – Catalonia Royal Tulum, Riviera Maya, Mexico: Lose yourself in the bliss of this adults-only paradise overlooking the deep blue sea of Xpu-Ha in the Riviera Maya and what is arguably one of the most beautiful beaches in theCaribbean. Refresh at the signature Baqua swim-up pool bar for the latter, where chilled-out music plays, or decompress in the many lounge chairs and beds in the sun or shade. There are poolside parties and pool volleyball if the pages of a book don't have enough action for you, but your vacation vibe is up to you at this property, which balances a combination of nature, Caribbean vibes, tranquil relaxation, and exciting activities.

Breathtaking Sunsets – Catalonia Royal Bavaro, Punta Cana, Dominican Republic: Nature created the perfect beach to be the setting for this spectacular infinity pool, where you can find your breath stolen by sunsets over amazing vistas of the Caribbean beyond. It's best enjoyed with a world-class cocktail in hand, which is always an option at this exclusive adults-only resort in Punta Cana. Here, they believe small details make big differences in everyone's stay, and that personalized service is the key to heaven on earth.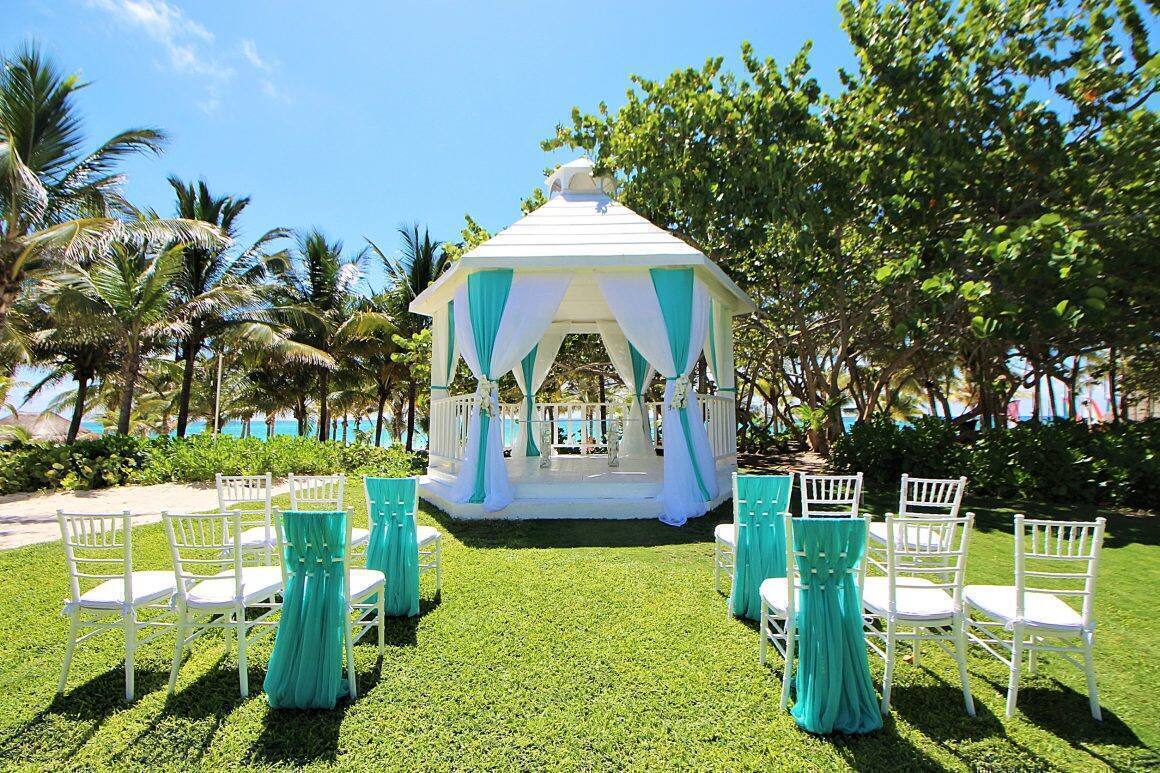 Weddings by Catalonia - Catalonia Playa Maroma, Riviera Maya, Mexico: A strategic location between Cancun and Playa del Carmen, plus turquoise waters and white sands, make this the perfect location for all types of weddings—several options for which are available. Select mixology, extensive private dinner menu options, huge banquets, traditional Mayan rituals, and classic ceremonies are all yours to customize with their professional team of wedding planners. They help couples personalize fresh flowers, musicians, lighting, professional photographer services, and more, while the resort itself offers Privileged Romance Deluxe suites, spa bridal services, and a setting on one of the Travel Channel's top picks for more beautiful beaches in the world.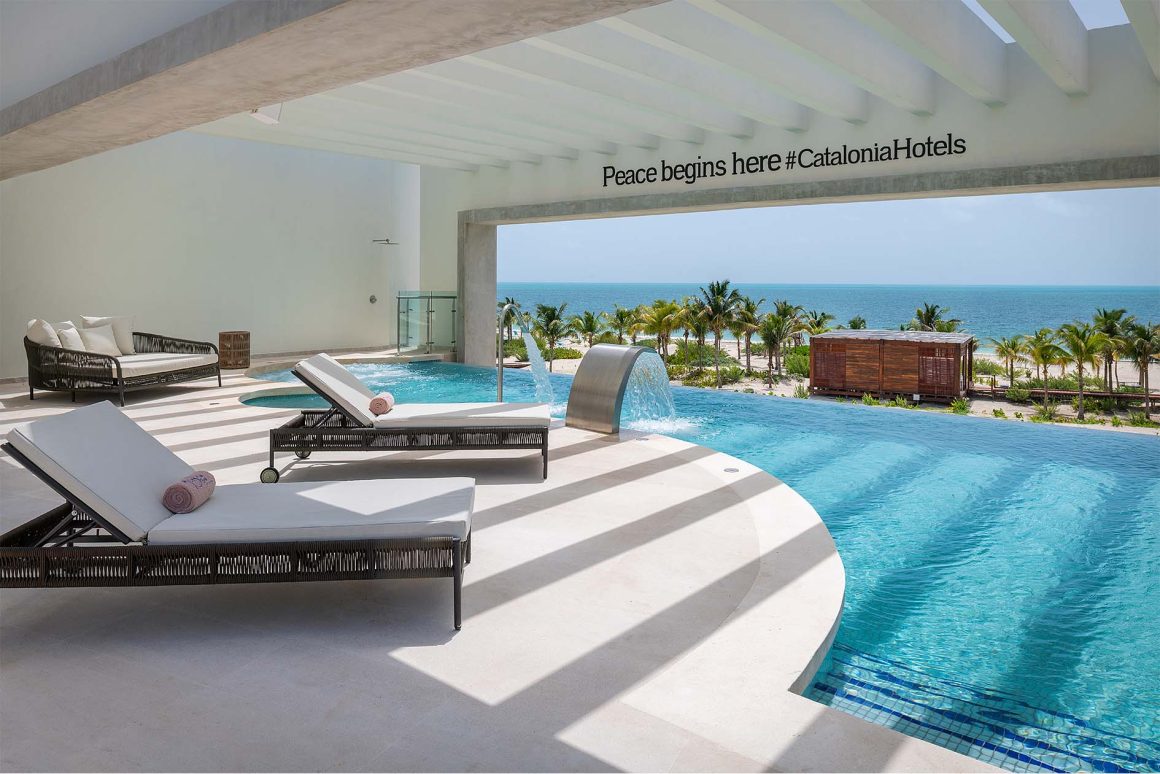 Alegría Spa Relaxing Infinity Pool - Catalonia Costa Mujeres All Suites & Spa, Cancun, Mexico: When its name means "joy," there's no doubt on what this spa's focus is. Available services span everything from hydrotherapy, aromatherapy, facial and body treatments, reflexology, and a variety of energizing, revitalizing, or relaxing massages. Signature treatments star signature sea salt essences, but amenities for all include a sauna, steam room, whirlpool, hydrotherapy tubs, and a relaxation area with refreshing natural drinks. There's even a beauty salon for adults and kids, offering services like hairstyling, braiding, and manicures, for extra bonding time to bring more—you guessed it!—joy to this vacation experience.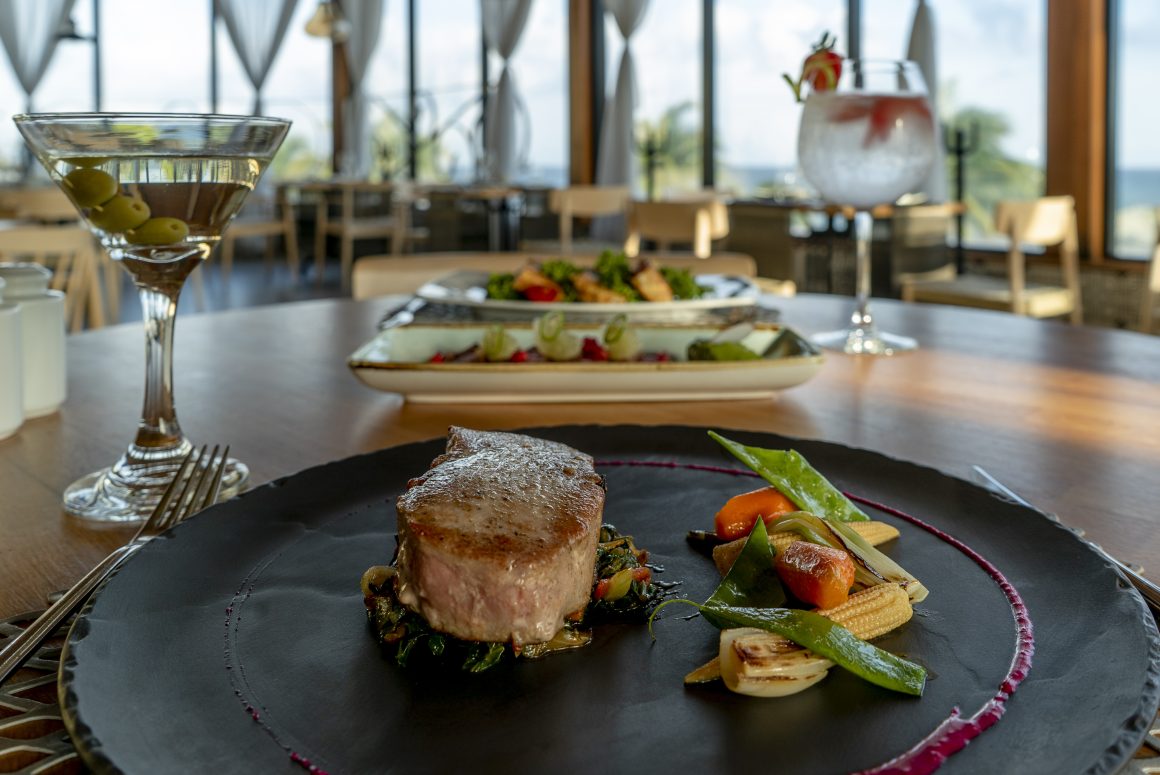 Bloved Gourmet Dining – Catalonia Riviera Maya, Riviera Maya, Mexico: Two separate areas make this beautiful restaurant ideal for whichever defines a comfortable intimate special dining experience. There's an open terrace with ocean views and cool breezes and a main salon with air conditioning and a cozy atmosphere. The cuisine is what makes it privileged, though. Try banana and potato croquettes, scallops, Jamaican flower tacos with cream and cheese, prime Picanha steak cuts, or classics like grilled salmon with organic herbs or a creamy mushrooms risotto. Dessert offers some of the most authentic Mexican sweets: papantla vanilla crème brûlée with mezcal, corn bread soaked in Xtabentun, Chiapas chocolate textures. Best of all, the executive chef here is commited to using local, organic, and sustainable ingredients for this exquisite variety of dishes, making it a culinary gem in Puerto Aventuras.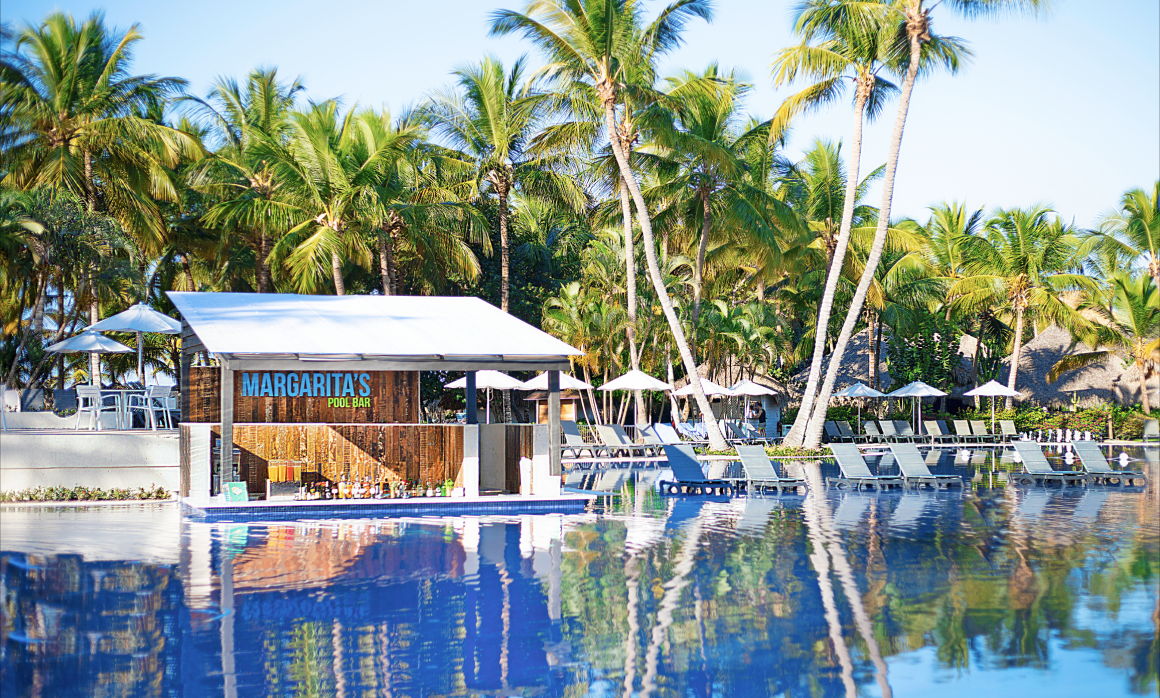 Margaritas Swim-Up Bar - Catalonia Grand Dominicus, La Romana, Dominican Republic: A mirror-like lake of fresh water overlooking the deeper blues of the Caribbean, this relaxing lagoon pool is made even more so with margaritas from the eponymous Margaritas swim-up pool bar. Trendy signature cocktails include other drinks, but no matter what's ordered, there'll always be music as chill as the vibe in the background, along with lounge chairs and Bali beds. However, this family resort on Bayahibe, one of the best beaches in the Caribbean, can be counted on to mix it up when you need it to, with a full entertainment program for all ages.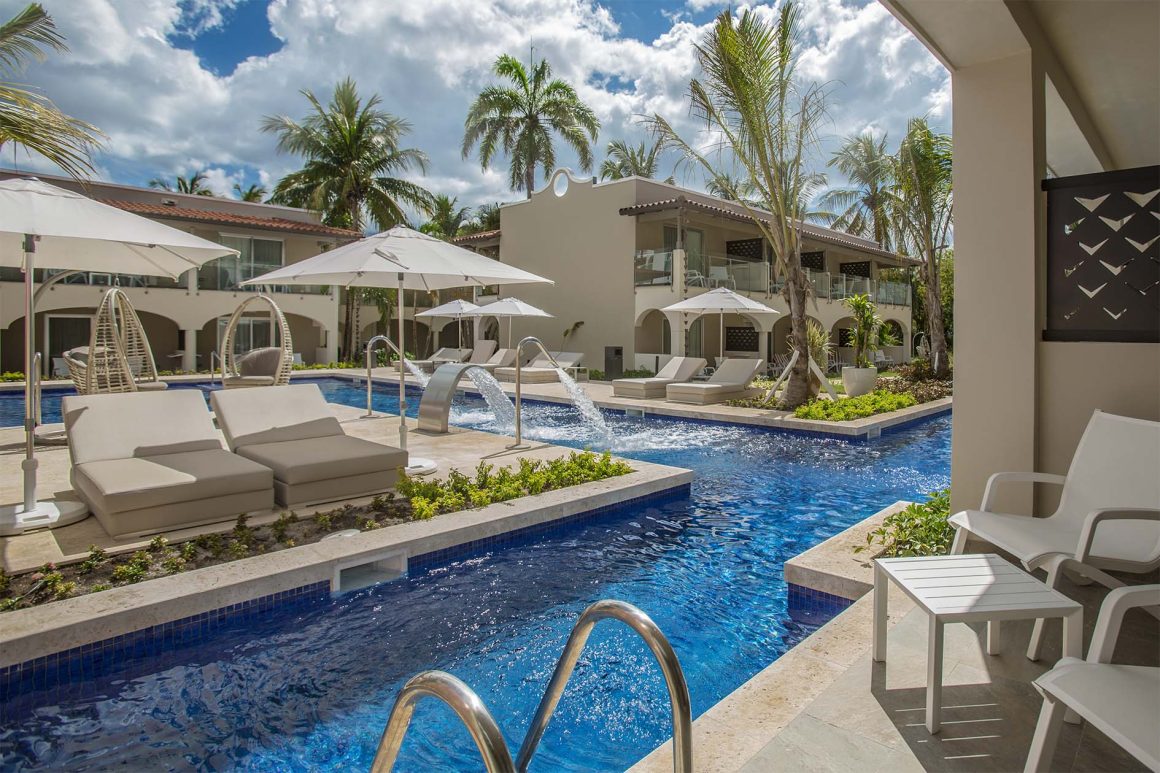 Adults-Only Romance in the Privileged Romance Deluxe Suite - Catalonia Royal La Romana, La Romana, Dominican Republic: Get wowed by this sophisticated guestroom design, which uses soft colors and luxurious fabrics to surround you in tranquility and personlized amenities to further delight your sense. A comfortable king bed in the master and a hot bath in the in-suite tub, 24-hour room service, mini bar with drinks and snacks, plus a spacious terrace with an exclusive swim-out pool make it hard to leave on a regular day, but additional amenities make it even tougher: tropical fruits, chilled sparkling wine, chocolates. But there's much to enjoy at this recently opened resort on a palm-studded beach. Romantic sunset beach dinners, couples massages at Alegría Spa, and access to the magic water circuit with sauna, steam room, jacuzzi and infinity ocean view pool set the scene for other private romantic moments.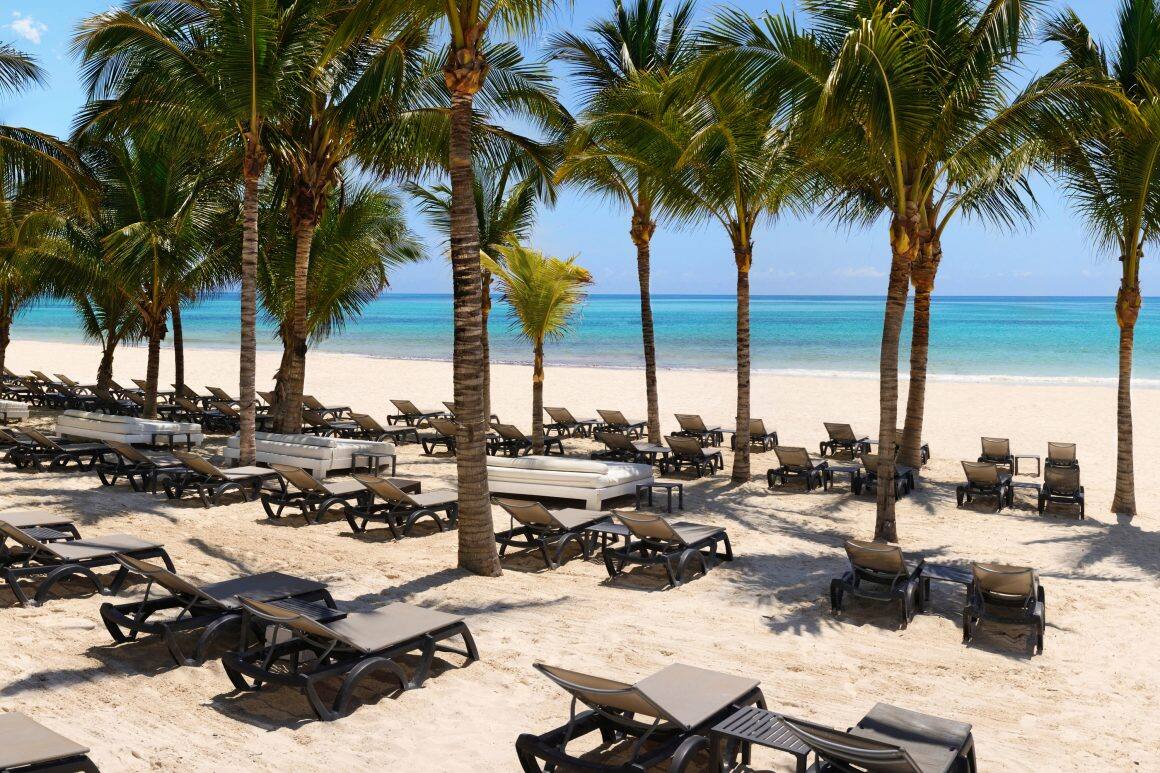 Maroma Beach has been called one of the most beautiful oceanfronts in the world, and we're not inclined to disagree. This all-inclusive family resort makes the most of that, with a carefully maintained beach space that's as pristine as the water just beyond it. Also seemingly untouched: the Mayan world, which has been recreated in the architecture and design of this all-inclusive family resort. Vibrant colors under palapa roofs, and native jungle plants provide a sense of place for a true feeling of having gotten away. Nearby are authentic ruins, cenotes, and other features that make sure you remember that although there's no place like home, there's definitely no place like the Riviera Maya.