The name says it all. Elite Island Resorts is an impressive collection of upscale, all-inclusive beachfront properties that have truly mastered island living. They all have in common gorgeous beach locations, room configurations that range from honeymoons and romantic escapes to family retreats and villa-style getaways. Their hospitality staff are other signature traits.
But the thing is, they all do it differently. Every one of their properties have their own personalities, separate set of distinguishing features, and unique attractions that make them special, completely independent of one another. And equally important, particularly to the socially responsible traveler, is the ring of authenticity that every stay reverberates with.
It's exactly these unique differentiators that we are exploring with this Visual Spotlight on Elite Island Resorts. Scroll down and start clicking to go on an illustrated journey through some of the best properties in the most gorgeous islands of the Caribbean.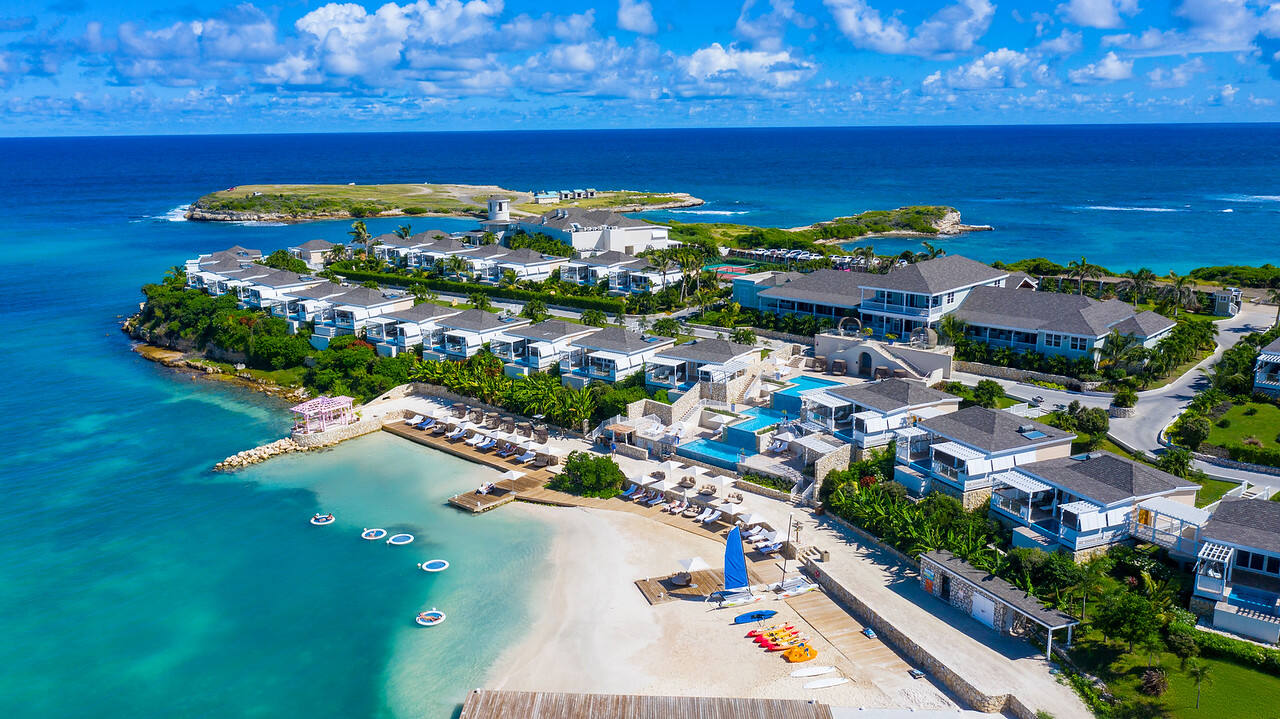 Hammock Cove, Antigua is the newest five-star luxury experience by Elite Island Resorts, and in Antigua. Located adjacent to the Devil's Bridge National Park, Insta-famous for its limestone arch and ocean geysers, the setting is magical enough without the fact that each villa has a private pool. You'll be hard-pressed to leave any of these 41 luxury lodgings, but do, because Michelin star-awarded Executive Chef Marc Festini's food is worth it.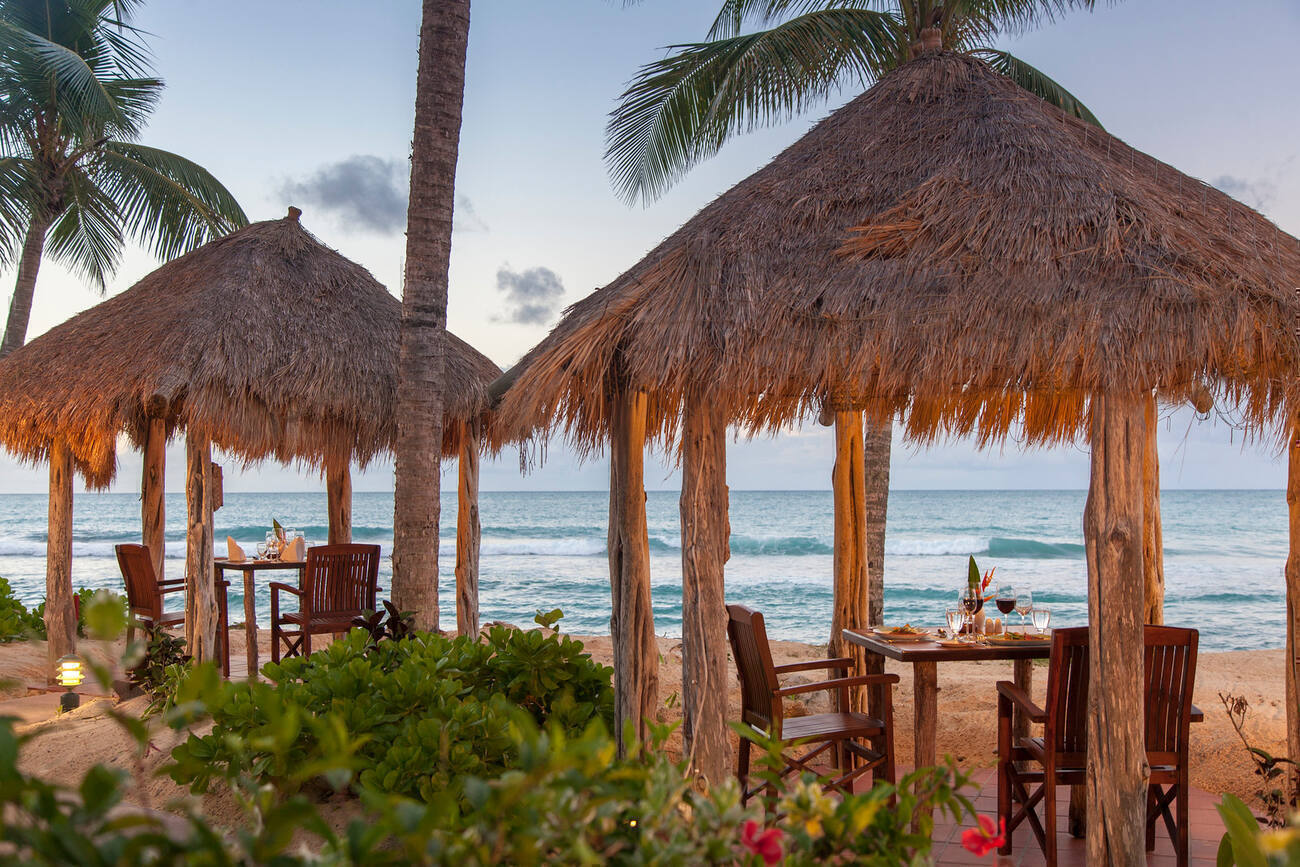 Galley Bay Resort & Spa, also in Antigua, has recently undergone renovation of its rooms and suites, and is a top choice of couples looking for an intimate beachfront hideaway. Romance is the theme of this adults-only property, from the farm-to-table dining in three open-air restaurants to a spa set between lagoon waters and a bird sanctuary.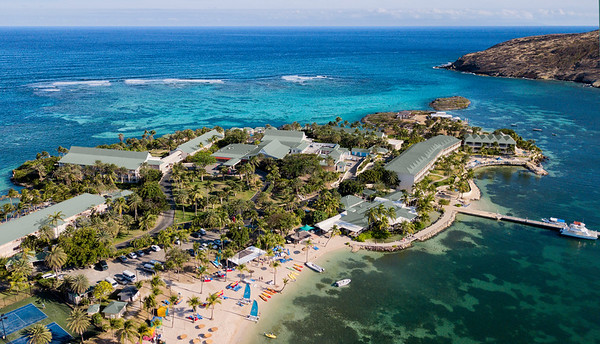 St. James's Club, Antigua is "Antigua's most famous address" for families, couples, and individual travelers, both for its location and its amenities. It's uniquely positioned on a 100-acre peninsula, which affords spectacular Caribbean Sea and Atlantic Ocean views, and an enveloping expanse of sandy space. The resort itself is just as expansive, with six pools to play in, four tennis courts, a 3,700-square-foot modern fitness center, and rooms that take you from The Village to The Club.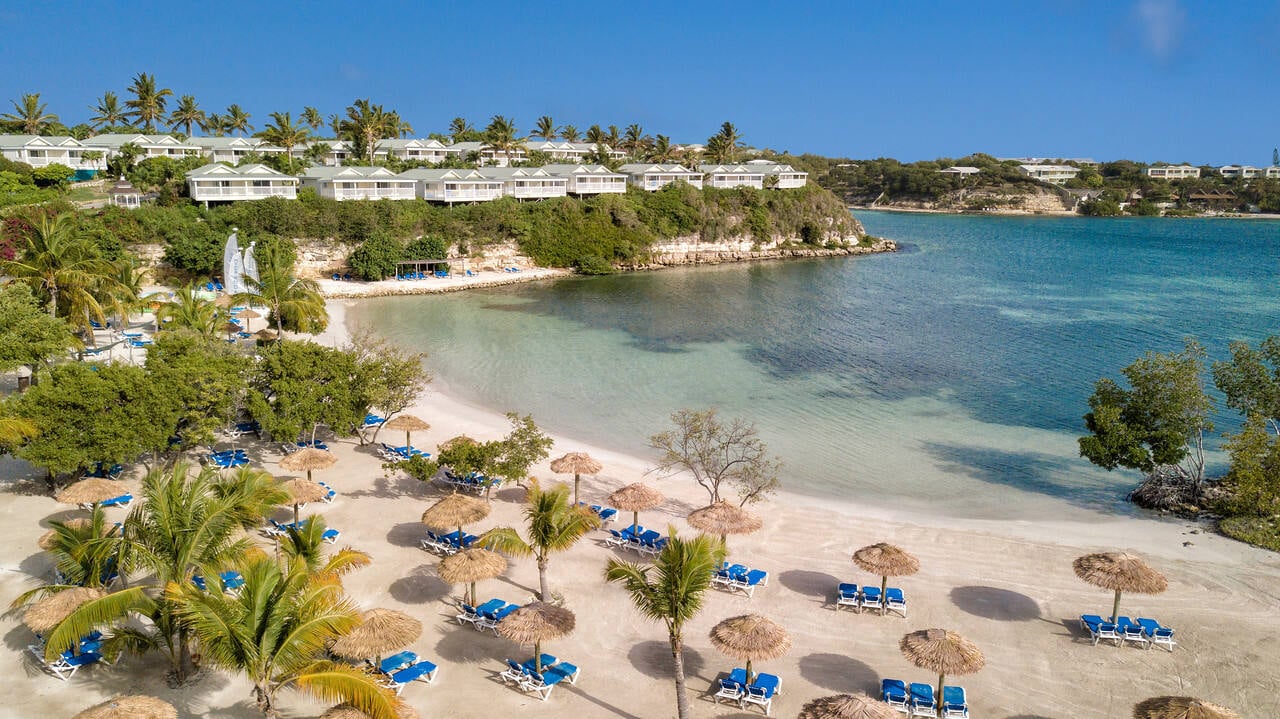 Also in Antigua, The Verandah Resort & Spa takes the tone into a more intimate place. All of these oceanfront cottages are single story for charming accessibility, as their design remains Caribbean. It's home to the island's only putt-putt golf course, which overlooks not one but two beaches. Room options include suites or villas, and all include—of course—the architectural feature that gives the resort its name.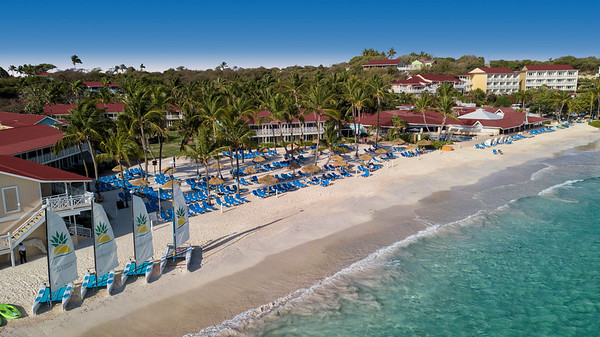 For something even more laid-back, there's the Pineapple Beach Club, Antigua, a relaxed experience for those 16 or older only. Leave formality behind in this quarter-mile arc of white-sand coastline and 30 acres of lush gardens. It's all about informal island cool here, where the atmosphere is unhurried and ultra casual—just right for a getaway from the stuffiness of office life to freedom and island vibes.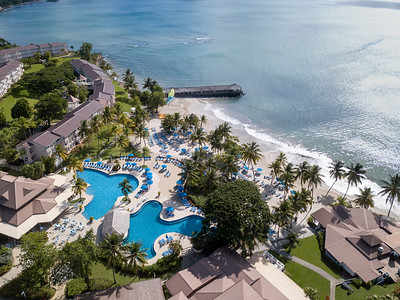 Leaving Antigua, the famed name of St. James's Club hits Morgan Bay in Saint Lucia. Like its sister property, this resort is a crowd-pleaser, much loved by couples, families, friends, and what-have-you. It's lively and vibrant with plenty of activities—including all-inclusive water sports—to stay busy with, even if your lead divertissement is staring at the majestic Pitons rising in the background.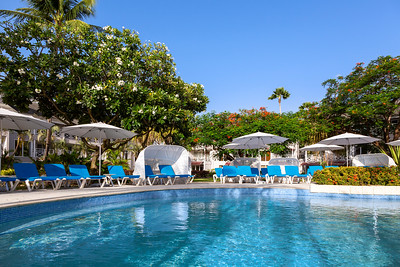 The Club Barbados, located on that island's renowned Platinum Coast, is set just minutes from the popular nightlife and shopping of Holetown. By that same token, though, it's also right on the beach, where the included Beach Bar lets you while away your days watching sailboats and sunsets. This is just one of many lounges on the property, and one of the many ways those 16 and over can enjoy time in Rihanna's home country.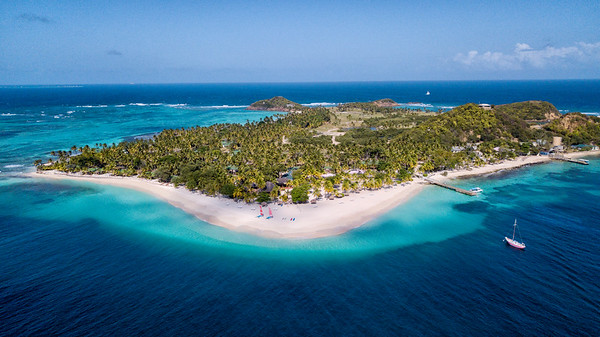 Palm Island Resort & Spa: Award-winning luxury private island escape for the discerning traveler who wants to totally unplug.