In the second roundup of the Travel Advisors Share series, we get advisors to reveal some of the most VIP moments they've been a part of, and spill the beans on what to ask for when you book with an ALG Vacations® brand.
You can't want something if you don't know it exists. That VIP life can seem like an amorphous blur of unsubstantiated, and how can you tactfully ask for "more benefits, please" without knowing what exactly it is you're asking for?
And that's why perks are not the least of the reasons you should always Ask a Travel Advisor.
Based on experience with past bookings and familiarity with properties, destinations, and tour operators, travel advisors have the inside track on what little extras they can make happen for you. Here are two examples of what advisors have done in the past, and some pro-tips from our team as to what you can (and should!) ask for when you request that your agent book your next vacation with an ALG Vacations® brand.
Stories have been edited for clarity, brevity, and flow.
Victory Lap
Dawn Webber, Destinations by Dawn
Website | Facebook
When travel advisors alert hotels and resorts of a special milestone or partnership, the management will sometimes pull out all the stops. For one of Dawn's clients, the team at Secrets Royal Beach Punta Cana Resort & Spa, by AMR™ Collection, did exactly that.
"I book Victory Trip, which is very much like Make-A-Wish. My recipient was battling a life-threatening disease and was gifted this entire trip from an amazing non-profit foundation called 17 Strong and this resort went all out to create a "wow" moment.
"They started with a staff greeting with pineapple welcome drinks. But I also provided the team there with a video from the foundation full of well-wishers telling her that she was a warrior and to enjoy her very much deserved Victory Trip. They played it in the main plaza of the resort on the big screen television and celebrated with spa certificates and more drinks.
"The travelers started crying and were in total disbelief. Then when they went to their room, they saw that it was specially decorated, too."
Everything about this planned trip illustrates a few very important pillars of the core values of ALG, which manages not only Apple Vacations, Travel Impressions, Funjet Vacations, Southwest Vacations, Blue Sky Tours, and United Vacations, but also Inclusive Collection hotels and resorts—"We Care," "We Do Everything with Passion," "We Inspire Action," and of course, that "We Do It Together."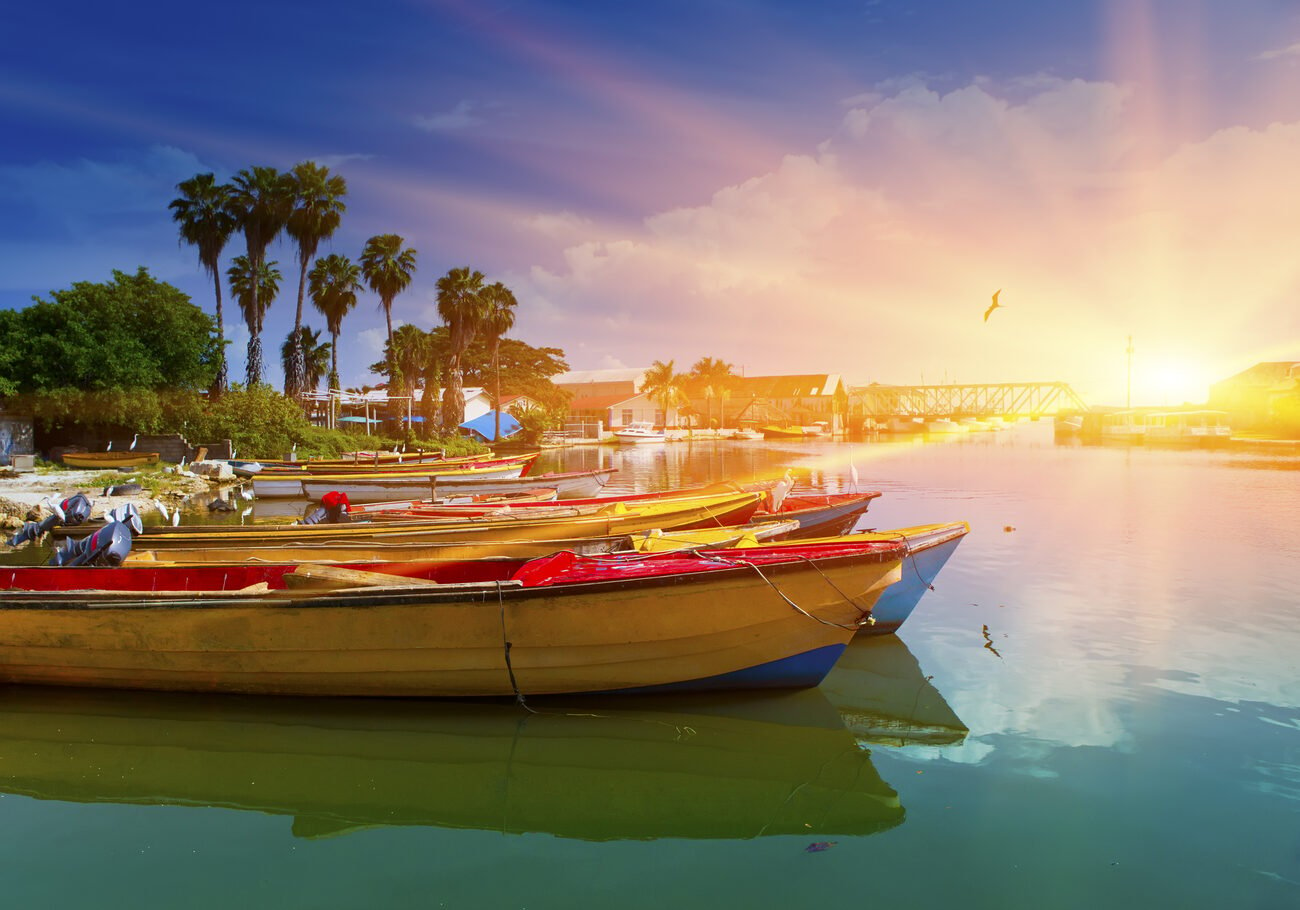 A Secret Slideshow for a Sorority Sister
April Westerhold, RTB Travel Group
www.rtbtravel.com | Facebook
This agency's name stands for "Raise the Bar," and travel advisor April certainly did that early on in her career! Because sometimes, the special perk doesn't even need to wait until you arrive in-destination when you Ask a Travel Advisor. In this case, the experience began right at home.
"I was contacted about a special trip for a college friend and sorority sister of mine, but no destination was given. Just a budget and instructions to keep it a secret while helping to figure out a special way to disclose the destination to either traveler.
"Because of our relationship, I had the added pressure of not letting her down, and I really wanted it to be special for her. Plus, this was at the beginning of my career and I knew it would go a long way in helping my business grow.
"I chose a very upscale, high-end resort and room in Jamaica. I decided to put together a slide show for the surprise, working in hints throughout the slide show and Jamaican music in the background, creating a lot of build-up and anticipation as they watched.
"This was the first time that I knew that this wasn't just a job for me—this is a passion. I knew then that I had the power to help create lifelong memories for families and couples; I could take their dreams and try to enhance them so that the trips that I planned for them became things they talked about for years to come."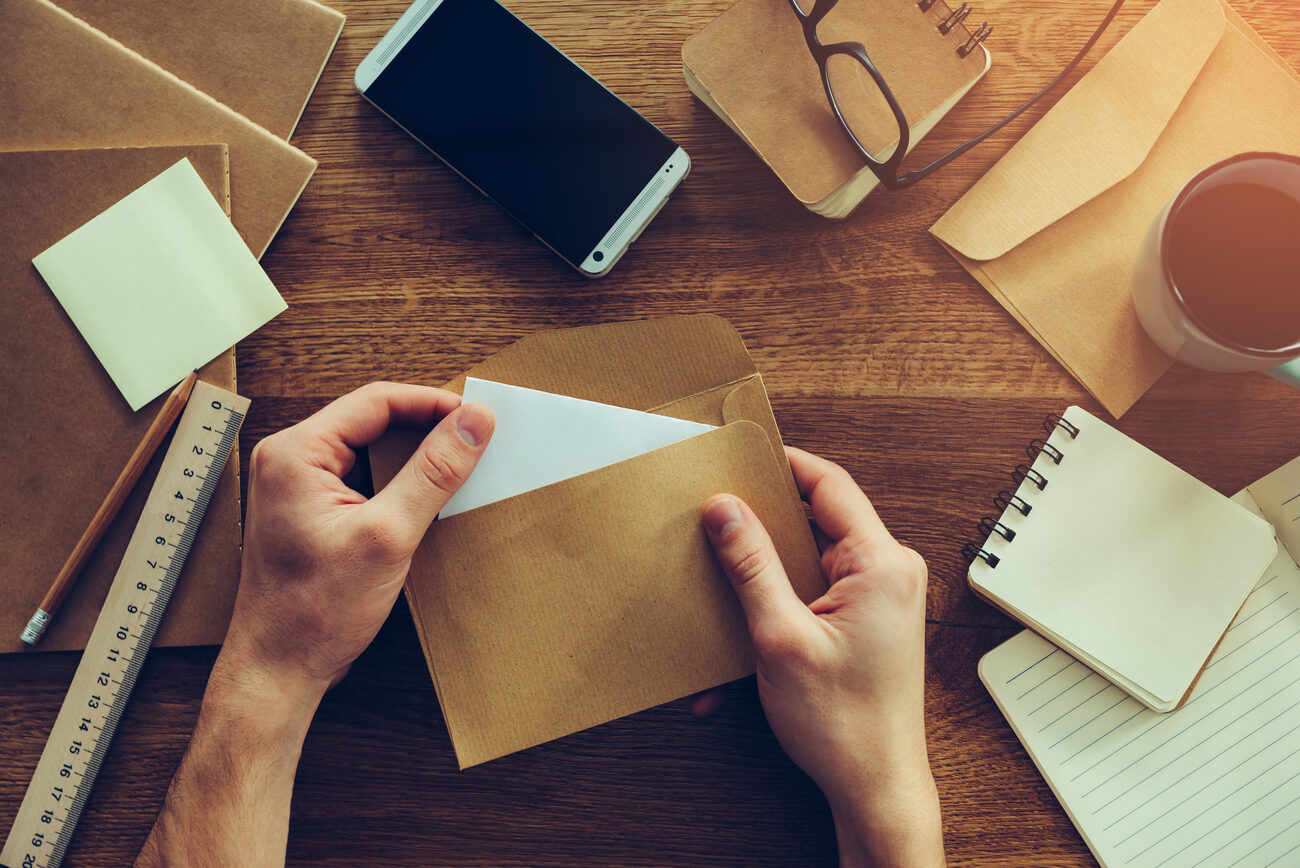 Honeymoon Surprise
Becky Bowman, Classic Travel & Tours
www.classictravel.org
It's actually not uncommon to make travel advisors surprise planners. Becky Bowman has a similar story, and also for AMR™ Collection's Secrets Royal Beach Punta Cana.
"My couple wanted a total surprise honeymoon—neither bride nor groom were to know about the destination or resort. Not even which country! So going into it, they had no knowledge about anything about their honeymoon except what I told them they needed to pack and that they needed passports.
"My idea was this: I set up an elaborate 18-step scavenger hunt, with an envelope for every step of their discovery journey.
"In each envelope, I gave them specific instructions to get from home to resort. I had envelopes set up telling them what time to leave their house to arrive at their airport hotel and hour and a half away. Another to instruct them on what time to set their alarm for in the morning to catch their flight. What time to catch the airport shuttle. Which ticket counter to stop at when they got to the airport.
"For the final envelope, which they weren't to open until right before landing, I finally revealed which resort they were staying in!
"They absolutely loved it … and not having to stress or make decisions about their honeymoon! In fact, they recently asked me if I'd do the same for their five-year anniversary! I would have loved to, but unfortunately, this milestone occurred during COVID, so I couldn't."
However, there are plenty of other milestones to go in this couple's happy life together, so we have a feeling they'll be asking again!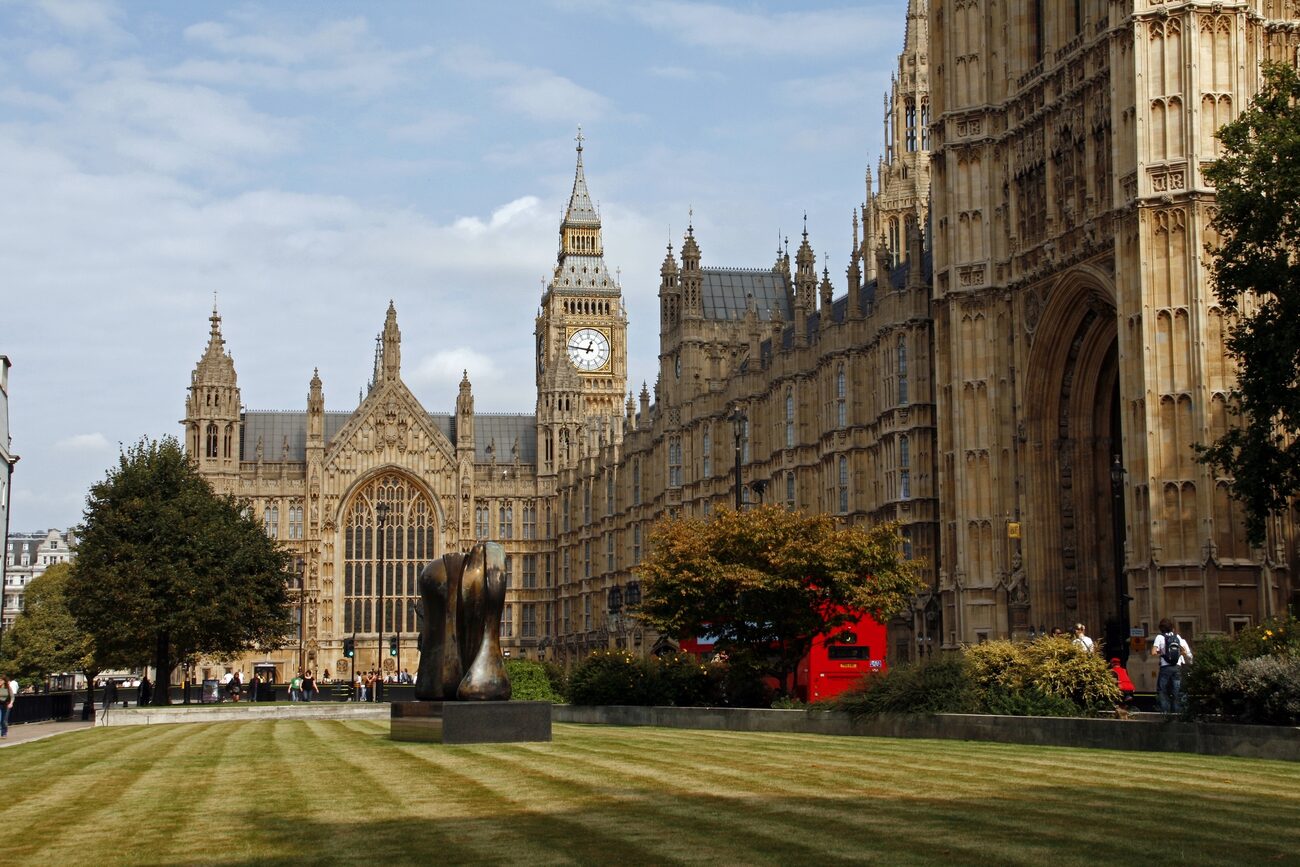 Parliament, in Private
Maggie Lawler, Pegasus Travel
www.pegasusomaha.com
Every once in a while, albeit rarely, travelers can luck out even without a travel advisor. Maggie's clients were one of those rare instances, thanks to a chance encounter.
"My customers had debated between doing a group bus tour or having me plan an in-depth FIT vacation for them. Ultimately, they opted for a custom option with me, and ended up being so glad they did, because their special moment could not have happened if they were traveling with others!
"They were out in London and sat next to a woman who was a member of Parliament. Everyone started talking and she was kind enough to tell them to call her, which they did, leading to a once-in-a-lifetime experience, as she arranged for a private tour of Parliament. They were even able to sit in on a session of the House of Lords. It ended up being the highlight of their trip."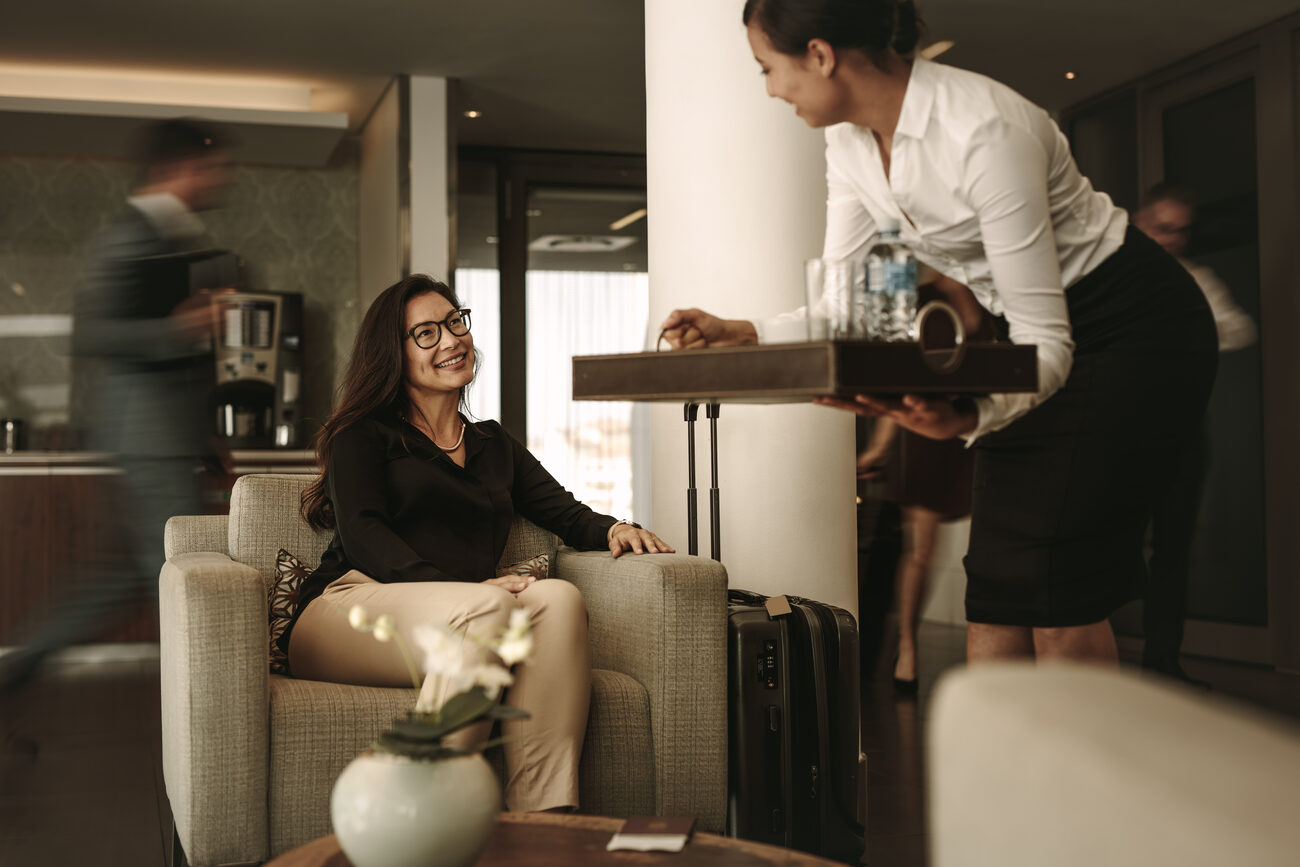 Exclusive Perks with ALG Vacations®
As you can see, all travelers need to do is ask for something special and their travel advisor can provide. Plus, those who partner with ALG Vacations® get the added benefit of having a "secret menu" of perks to choose from, based on select properties!
Our program is called Exclusive Perks, and they're—you guessed it!—exclusive only to our family of brands.
"Ask An Advisor" about special benefits such as:
An in-room bottle of wine, sparkling wine, or select destination signature spirits
Complimentary room and transfer upgrades, and even private airport lounge access
Complimentary spa treatments with select room categories, from massages to fish therapy to hydrotherapy access
Off-site excursions, like sunset tours, and on-site bonuses, such as reserved Balinese beds and better room assignments
Private dinners, such as in the resort's wine cellar and/or special wine or spirits tastings included, plus discounts or included on romantic dinners on the beach
Extra resort credit, even beyond (or on top of!) existing offers to pair with special discounts on add-ons
For more special treatment inspiration, check out the first Travel Advisors Share story on epic engagements with Most Mind-Blowing Proposals! With a new round-up of the best anecdotes hitting TravelBlogue every month, we have even more stories to come.
Advisors, don't miss your chance to share YOUR story for a chance to win 10,000 WAVES® points! The call for submissions for our next batch of topics is up: click here to submit your best stories as we continue to Ask a Travel Advisor all of 2022 and beyond.