Enlisting a travel advisor means an epic proposal that's anything but predictable ... that is, outside of the set plan!
All this year, we've been saying Ask a Travel Advisor … and because we give good advice, we're following it! In our all-new series, aptly kicking off this Travel Advisor Appreciation Month, we're doing exactly that as we learn some of the most incredible, memorable experiences travel advisors have put together for their clients during the course of their careers.
Stories have been edited for clarity, brevity, and flow.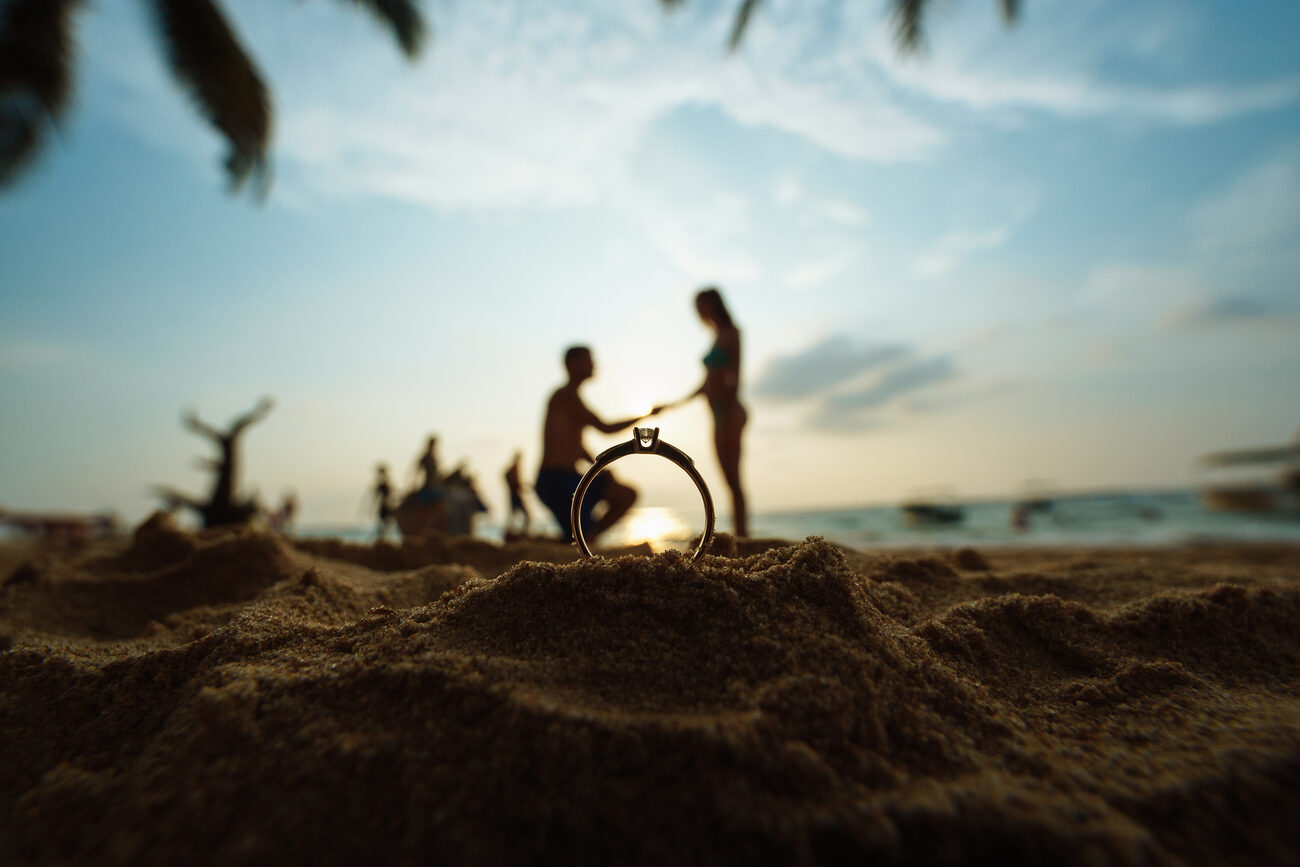 This month, make sure to keep booking with ALG Vacations® brands on VAX VacationAccess to be entered into our Local Lore and New For You giveaways!Click here for the contest details!
Strings Before Rings
Tonya Matthews, Starstuff Travel
www.StarStuffTravel.com
The best proposal I ever put together was close to home, as it was for my brother … but also not, since it happened in Paris, France.
It was always dream of hers to be proposed to in Paris. She was well-traveled, but the groom-to-be was not, so I played the role of event planner, tour guide, and COVID rules translator.
I arranged for her to go on a "tour" of different sights in the city. She had no idea what was about to happen at the second stop: the oldest chapel in Paris. I was able to secure it and book a four-piece string quartet to play during the moment, and the rest of the tour became an engagement photo session with Paris as the backdrop! The day ended with a romantic river cruise on the Seine, where they saw the new year in together (it was New Year's Eve!) while watching the lights twinkle on the Eiffel Tower.
When it happened, just about everyone in the room shed tears because it by far was one of the most beautiful things we had ever seen. I will never forget the sound of the orchestra, the light pouring in from the windows of the chapel, and the love pure love that rushed through the room. It was the most romantic and special event I've ever been a part of. I arranged everything, from flights, private orchestra, photographer, videographer, private transportation, and the river cruise. My brother and I even arrived a day earlier so we could get flowers and chocolates and make sure everything was ready to go, and it was so worth it. I was so ecstatic—we wanted to create an unbelievable fairytale proposal and it exceeded our expectations tenfold!
A Dinner & Dessert Proposal with a Twist
Lori Arzola, Travel Design Loft
www.TravelDesignLoft.com | Facebook | Instagram
One amazing proposal I helped put together was in Puerto Vallarta, Mexico, at a cliffside villa overlooking the Banderas Bay. The groom-to-be called me up and asked for ideas … and help!
We ended up deciding on a dinner proposal. I worked with the villa concierge and chef to choose a location that was a private setting in the sand, pre-arranging all of the details, including the menu, which I had approved by the groom. He wanted to pop the question via "special dessert": a gold service plate with dessert and the words "Marry Me" written on it.
… But I didn't end there! We hired a photographer that hid in the landscape until the proposal and I arranged for fireworks to begin as soon as she said yes! The villa concierge texted me photos immediately and I was so elated for them! I still have the photos and was honored to be tagged in a beaming Facebook post thanking me for planning their "perfect engagement."
The Treasure Hunt of a Lifetime
Dawn Franko, Passport Travel
My favorite proposal was actually for a UFC fighter … who also happens to be my nephew! I set him up with a trip to Cancun and a scuba dive for a treasure chest. But it wasn't any old treasure chest she was meant to find on the excursion—we had it previously placed at the dive site with a very special find in it.
When he had her open it up, the ring was inside and he proposed! She was so thrilled that the proposal turned into a spur of the moment wedding; they got married before they even returned home! I was completely surprised when they returned married instead of just getting engaged, and I was so excited for them.
Two years later, they had another wedding for friends and family on her family's ranch in Nebraska, where this former Rodeo Queen of Nebraska's family breeds the most quarter horses in the country.
Double the Celebration, Double the Fun
Beth Boney, Complete Travel Experts
www.CompleteTravelExperts.com
This proposal starts with a honeymoon: my daughter's!
I planned a beautiful honeymoon for her, and she invited her best friend and her boyfriend to join. On one of the days, I arranged a catamaran sailing to Isla Mujeres, but little did the best friend know, it was more than just a day trip. On the way back, the boyfriend got down on one knee and asked my daughter's best friend for her hand. How amazing it was, sailing with the beautiful ocean for the backdrop!
Needless to say, the best friend's honeymoon ended up being an extended double date, too! With so much to celebrate together, my daughter and her husband went for theirs, too. And me? I was just so glad to have a little part of it.
Married on the Milford Track
May Mages, The Travel 100 Group
www.T100G.com
This isn't a proposal, but I did help a couple get married on the Milford Track! I had to book the track, find a minister, fly him in, help the couple get a New Zealand marriage license, and so much more. I worked with the hotel, who provided a cake, and the leaders of the group ended up giving the newlyweds the private room usually reserved just for them. The bride's bouquet was made of wildflowers from the meadow where they were married, and it was just so unusual, and for such fun clients, who were determined to overcome all difficulties.
I was so happy for them and so glad I could make their dreams come true. It was awesome.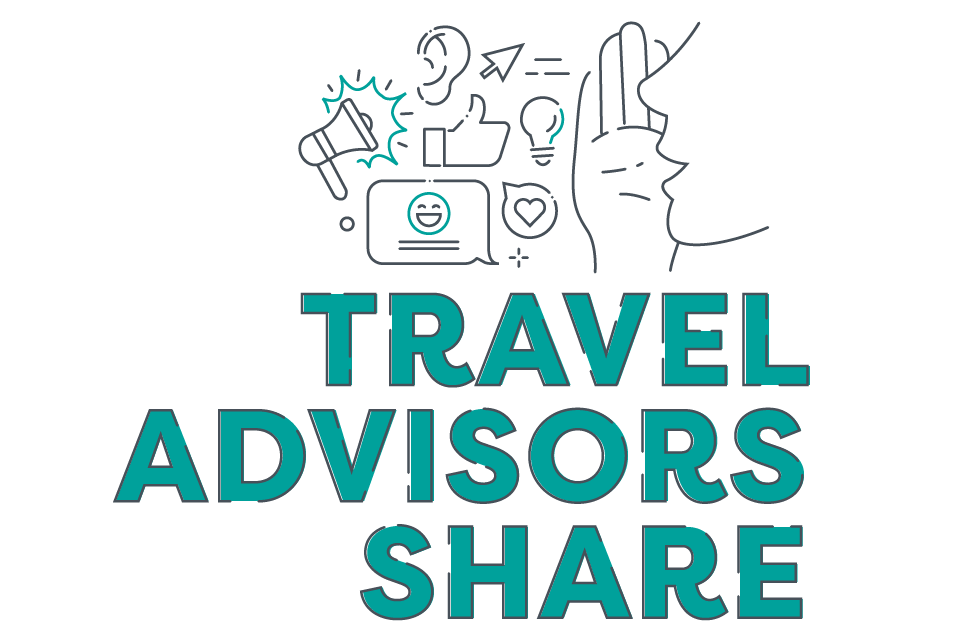 With a new round-up of the best anecdotes hitting TravelBlogue every month, we've got inspo out the wazoo, so stay tuned for more!
Advisors, do you want to share YOUR story? We'll be sending out calls for new submission topics every quarter as we Ask a Travel Advisor, so keep an eye on our Facebook page and your email so that you don't miss your chance. Psst … Don't forget, one lucky winner will receive 10,000 WAVES® points for the best story of the batch!