What a difference a year makes! This time last year, mega-brand Marriott revealed two major openings and a massive beautification project for some of their most covetable, high-end, beachfront properties. Now as these announcements meet the one-year mark, ALG Vacations® was able to sit down with the brand and get the scoop on where their momentum has taken some of the headliners of last summer's announcements … plus a big new launch that just opened its doors only weeks ago. From Los Cabos to Bermuda, Turks & Caicos to Grand Cayman, here's where we landed.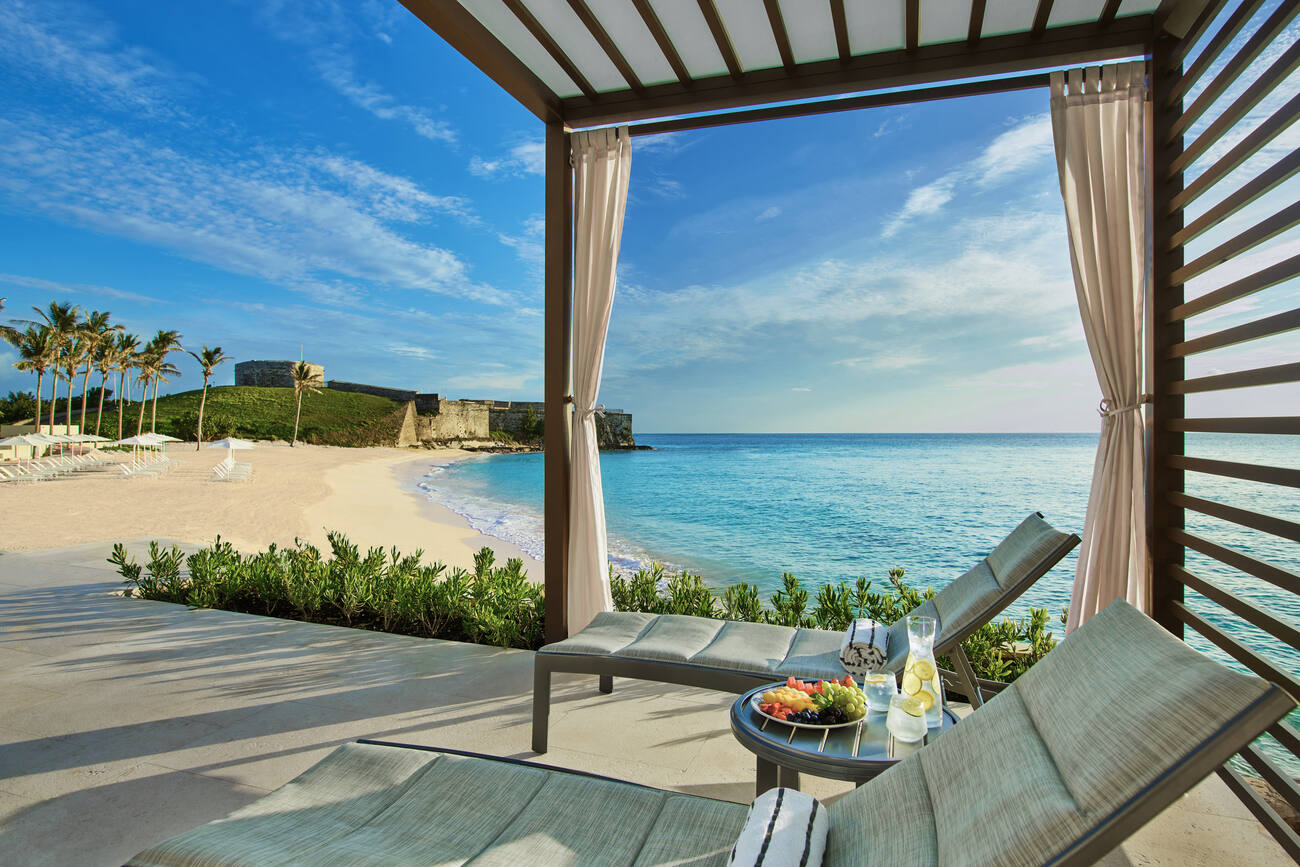 The St. Regis Bermuda Resort
A totally new build, this ultra-premium resort in the Atlantic Ocean's most intriguing island destination turned heads upon its completion last May. Today, it continues to do so, quietly gathering accolades like a place on Conde Nast's 2022 Traveler Hot List. Set in the historic town of St. George's on St. Catherine's Beach, some of its most major talking points included butler service with every booking, the on-site St. Regis Spa, and the 18-hole Five Forts Golf Club, named after the former capital of Bermuda and just steps away from the most famous one, which shares its name with the beachfront.
Popular signature experiences that have emerged from this property include the Tea Time Ritual at The St. Regis Bar and the daily Champagne Sabering Ritual, pictured below.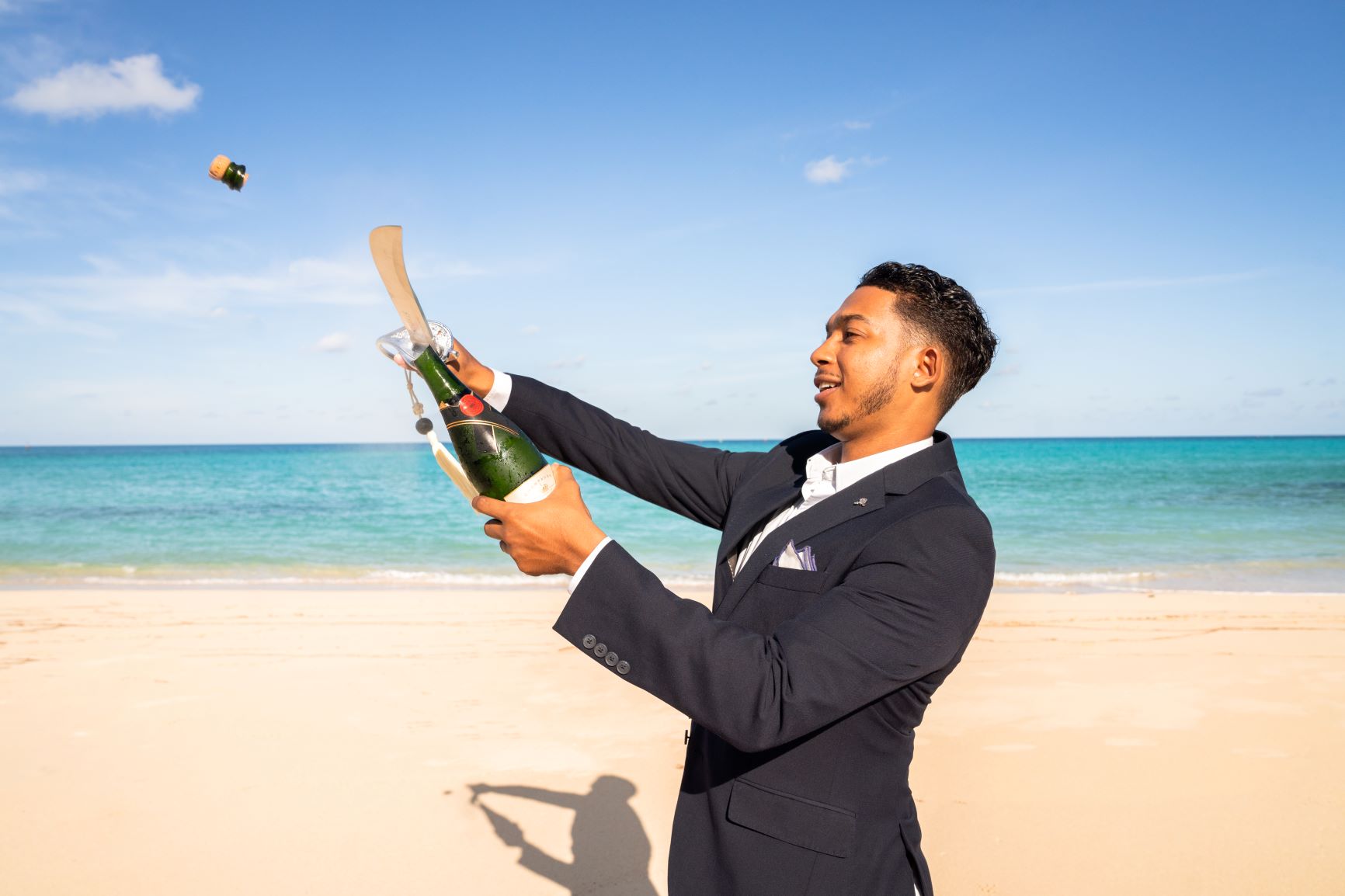 Also special to this property are The Residences at The St. Regis Bermuda Resort, which includes 30 sleek, contemporary oceanfront units in two- and three-bedroom configurations. They all have kitchens, which is what makes them different from the regular (if you can even use that word to describe anything at The St. Regis!) suites, but come with butler service and signing privileges at the greater hotel.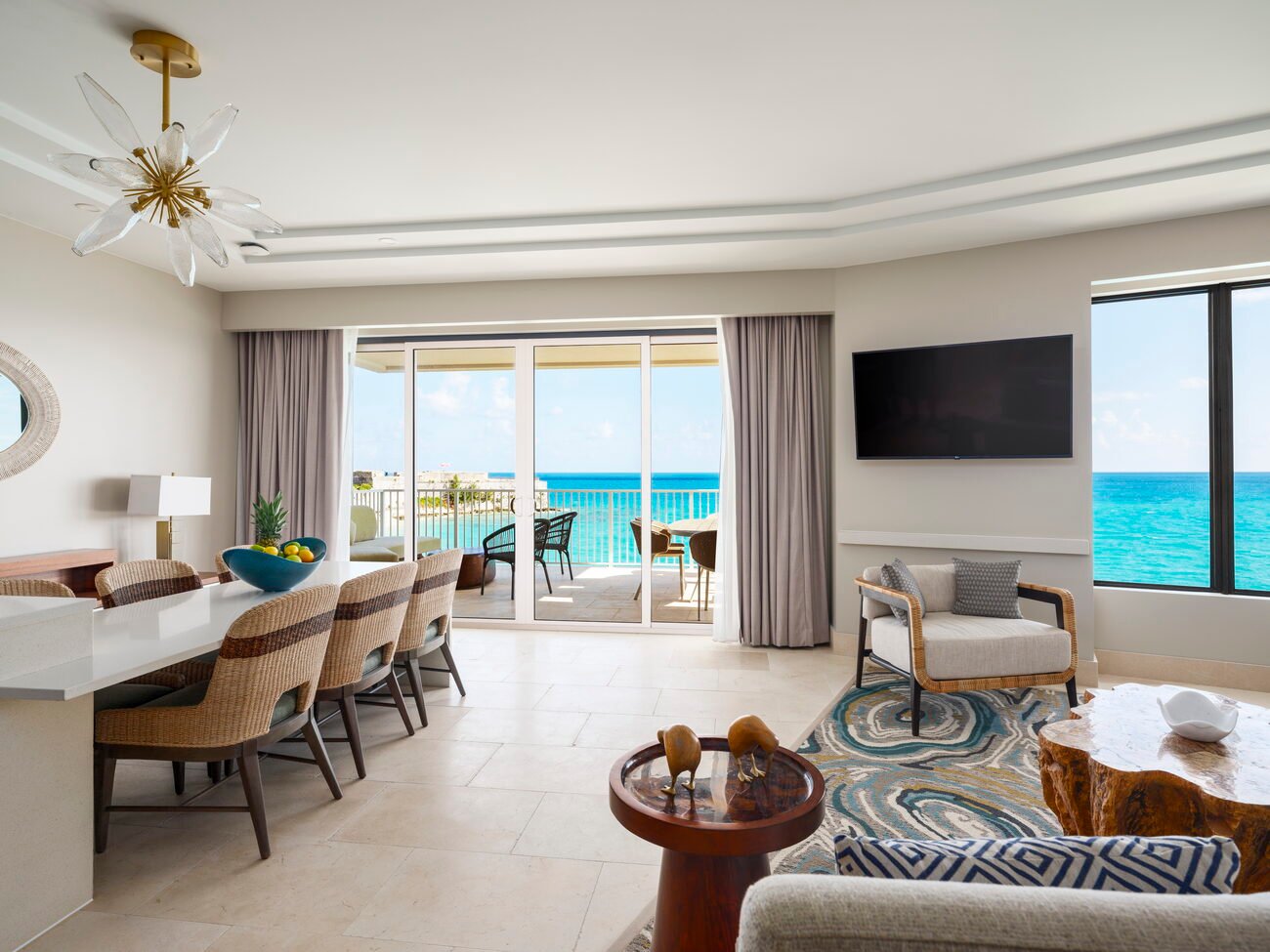 The Ritz-Carlton, Turks & Caicos
When it opened last June, offering an intimate 147 guestrooms and suites, this luxurious property made a big splash for a few of its features: the casino, spa, two swimming pools that offer private cabanas, and the Lady Grace Catamaran. The latter is a big differentiator, allowing guests to book luxury custom private charters with special menus and premium spirits and cocktails, in addition to signature experiences that ranges from sunset sails to snorkel outings to even sailing certification courses.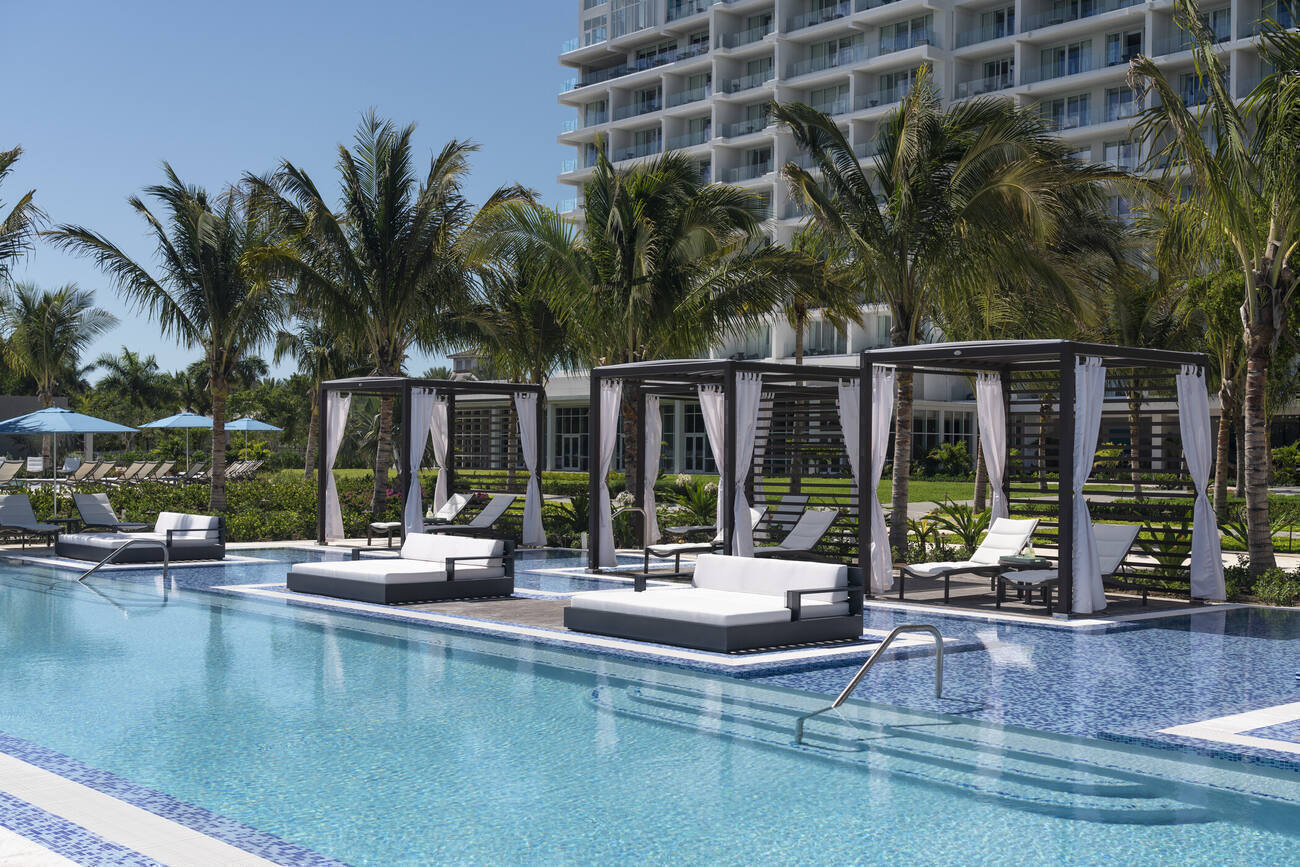 That's not all for entertainment, though. Since its grand opening, its 5,500-square-foot casino has really stepped things up. They started with nine traditional table games and slot machines, but now its live performances have added another reason to explore this area. They've now made it a regular occurrence to have the hottest bands and local DJs play and spin, respectively, on the floor every Friday and Saturday from 8 PM to 11 PM.
In other updates, The Ritz-Carlton Residences, Turks & Caicos, have now hit the market. Its one-, two-, and three-bedroom residential suites marking the first-ever luxury-branded homes on the market. These all offer oversized wraparound balconies and floor to ceiling windows that open up to sweeping views of Grace Bay Beach. The biggest unit offers the added bonus of being a penthouse with a rooftop terrace for uninterrupted vistas of the blue beyond.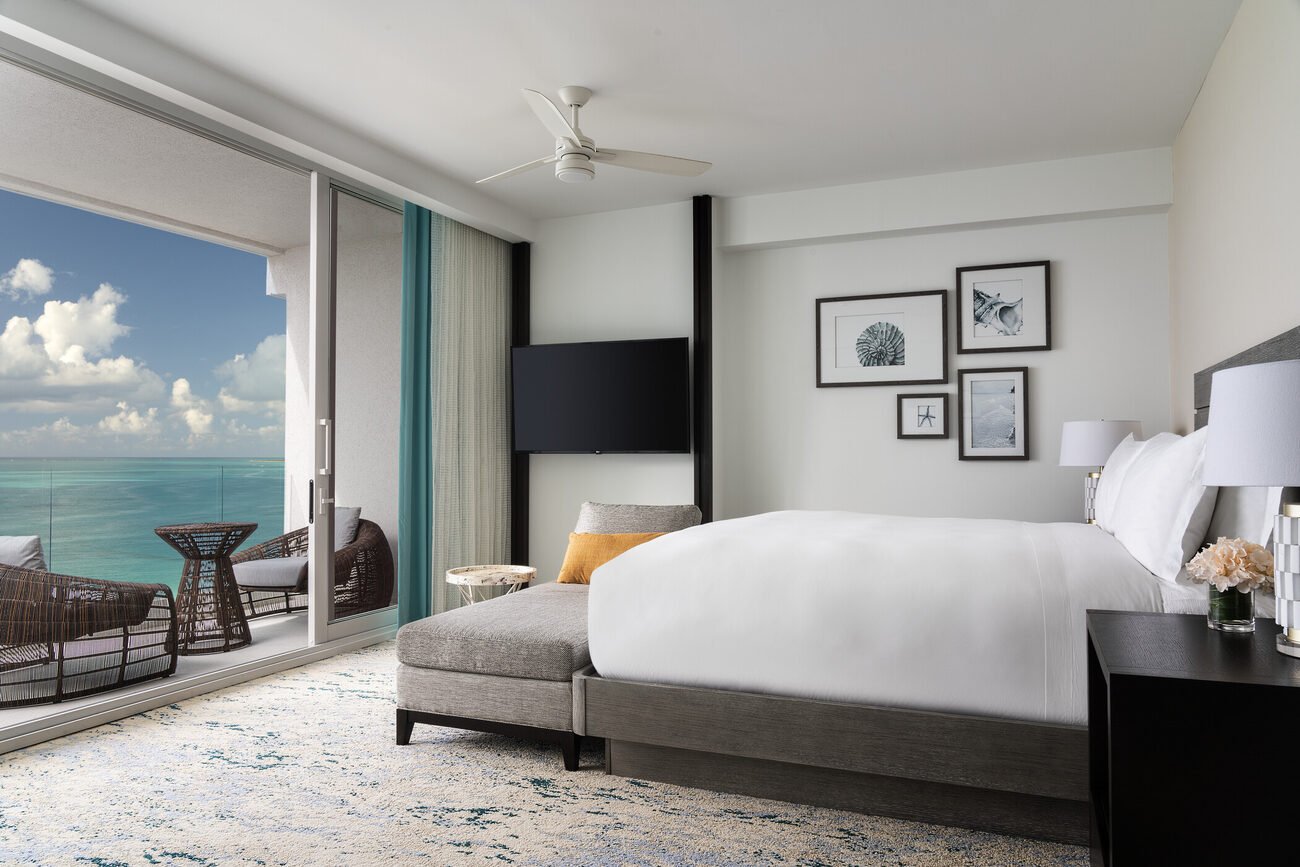 The Ritz-Carlton, Grand Cayman
A thoughtful grand beautification project for this iconic resort property was completed in 2021, and took its inspiration from the island's history, culture, and environmental elements for a new look and feel that features warm and colorful spaces designed to "enliven the senses." A focal point of the updated resort is the Silver Palm Lounge, what they call "the social heart of the resort" and The Armoire.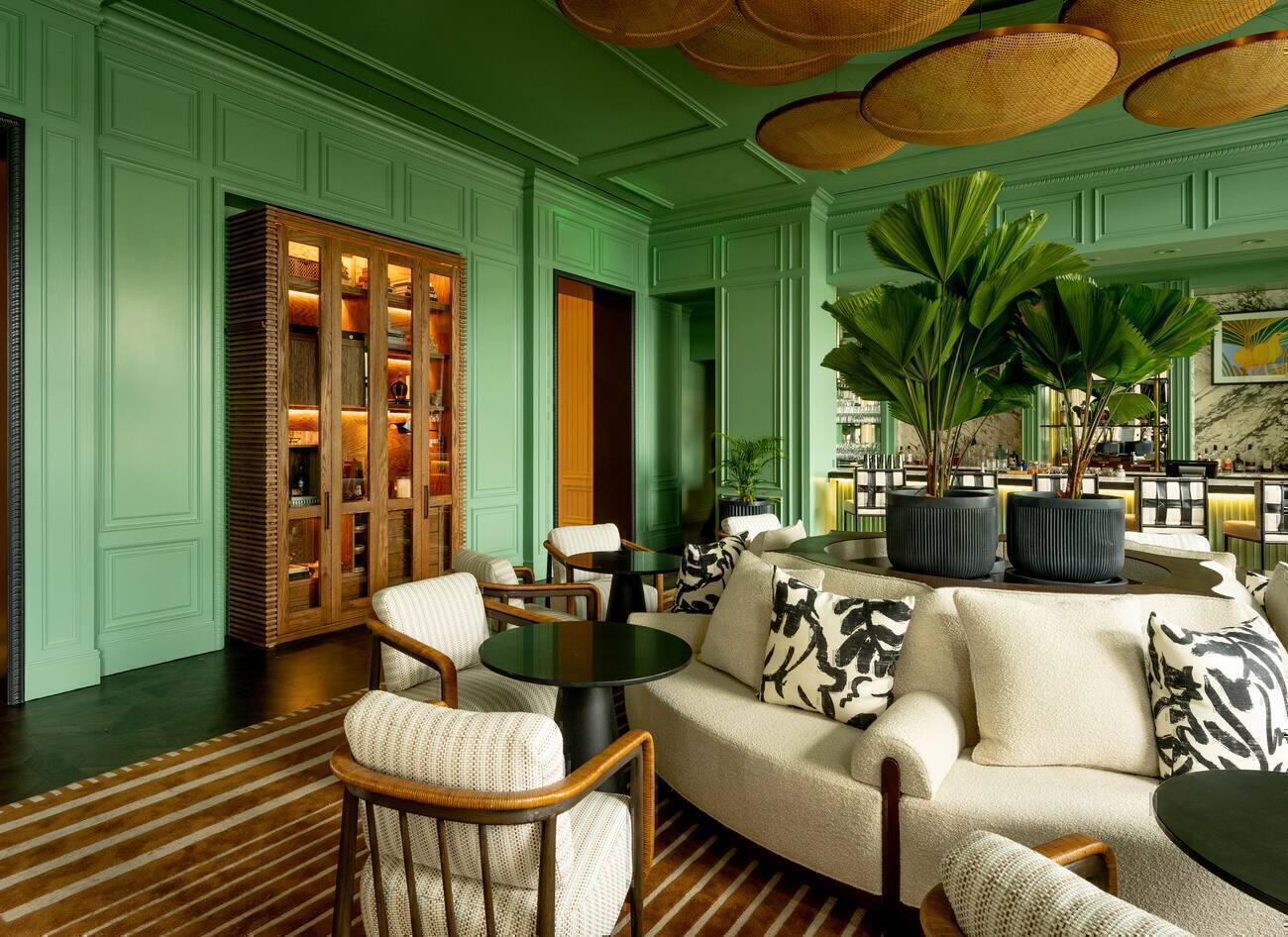 This custom-built cabinet in Silver Palm was designed as a home to the Hidden Gems of the Caribbean, and features a unique collection of rums, cigars, and cacao that guests can explore during special pairing experiences.
What remains is that it's still a great choice for multi-generational vacations, especially with the available residential suites, with plenty of activities for all. The eco-adventure program by Jean-Michel Cousteau, a public art collection filled with local works, Starfish Cay water park, and The Bunker, the only Trackman golf simulator on the island, are among the latter—and why it's still ranked as a Forbes Five-Star Resort.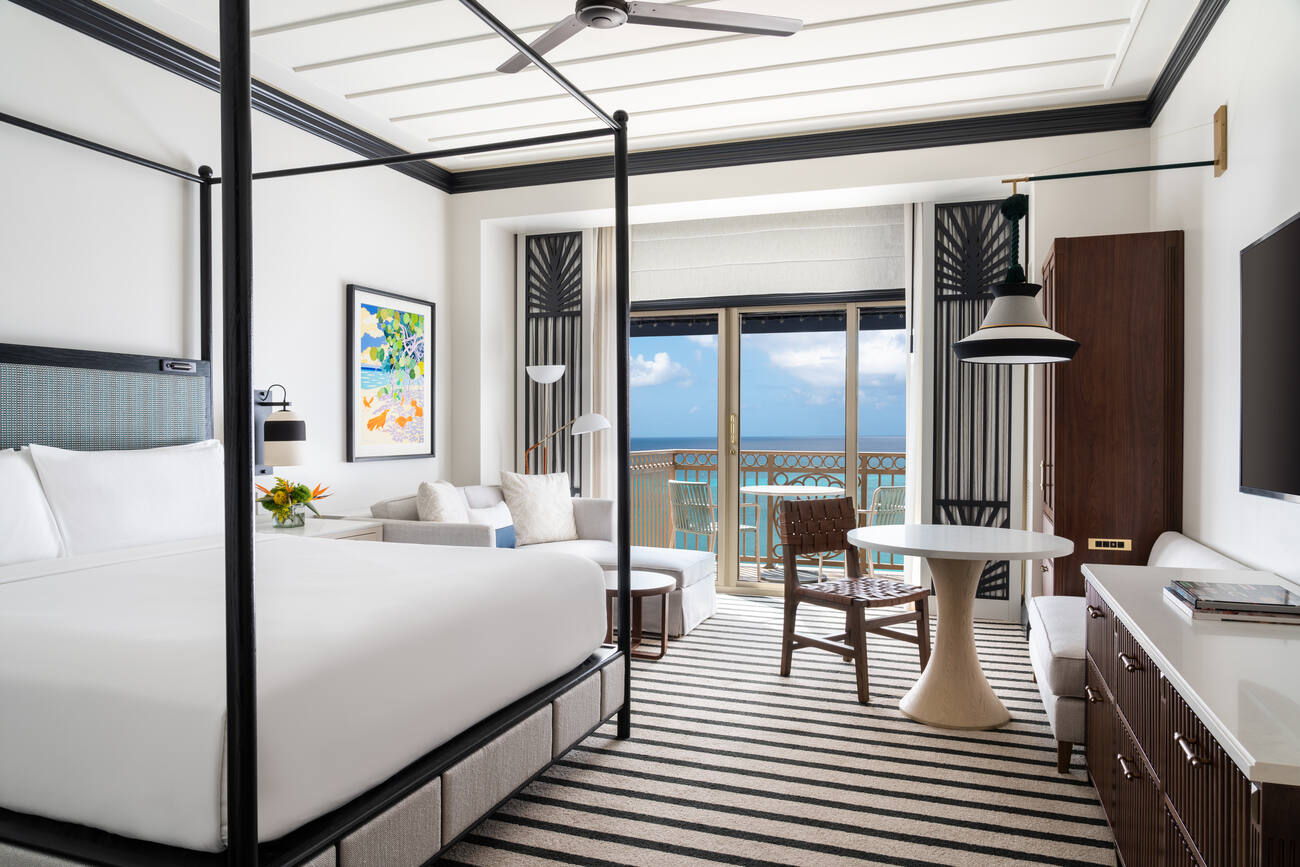 Casa Maat at JW Marriott Los Cabos Beach Resort & Spa
Most recently, the brand has introduced a (literally) brand-new concept in Puerto Los Cabos: Casa Maat.
An exclusive design by Jim Olson, a founding principal of Seattle-based Olson Kundig Architects, his aesthetic is one that centers the priorities of art collectors. You can see this in the art walk built into the property, neutral spaces that give off a feeling of calm and quiet, and residential touches that feel right at home in any tasteful … well, home. Because with only 45 luxury ocean view rooms and suites, that intimate sense of belonging is one that's easily palpable—one of the reasons the well-heeled choose boutique resorts such as this.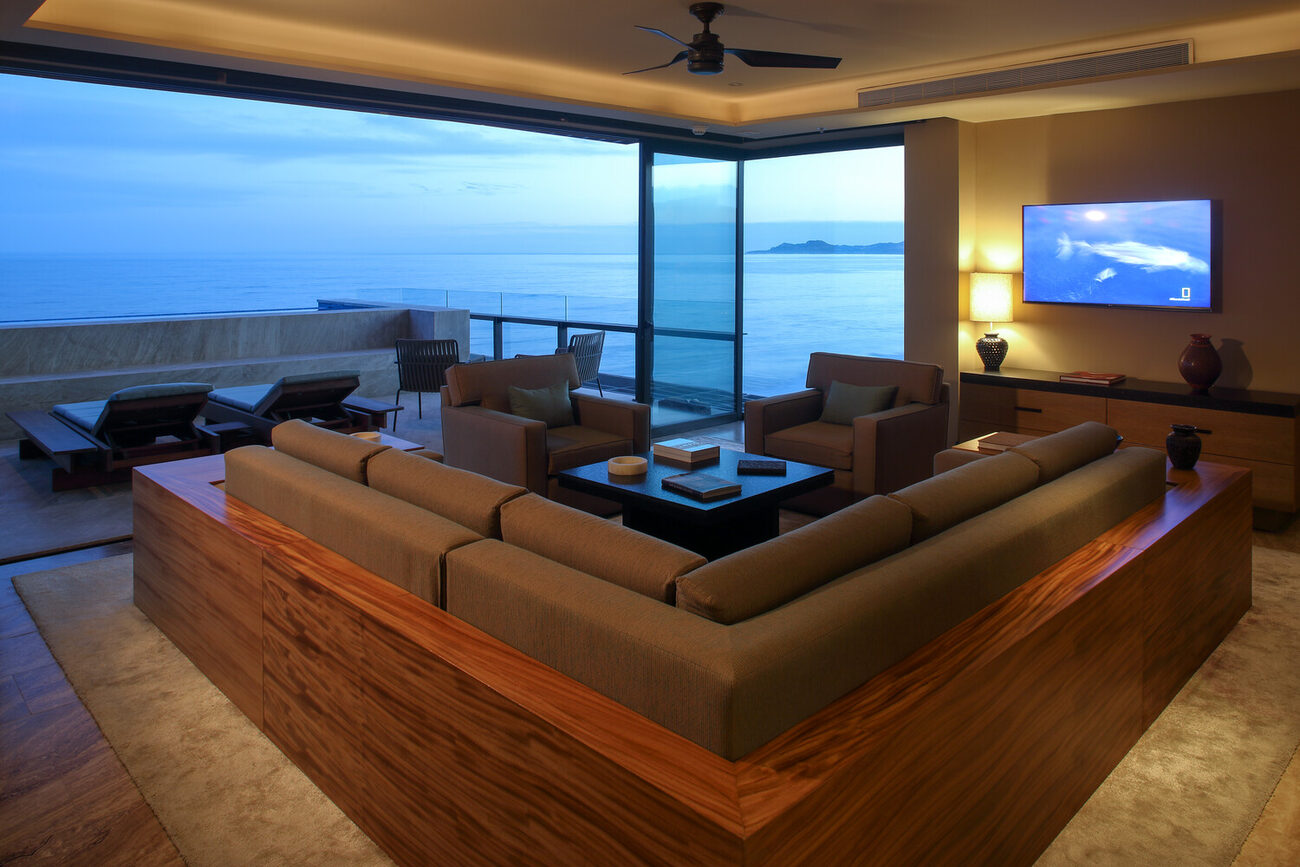 What's better than home is included butler service, a complimentary buffet breakfast, snacks and soft drinks all day, plus two hours of premium bar offerings from 6 PM to 8 PM – all wonderful added values. Then there's a game room for families to complement a list of daily activities, and the Jasha Spa on the grounds to relax. On the other hand, no modern residence is complete without workspaces, which this resort provides aplenty.
Available only as of August 1, 2022, we look forward to reporting on what a hit it'll be as it reaches its own one-year anniversary next summer.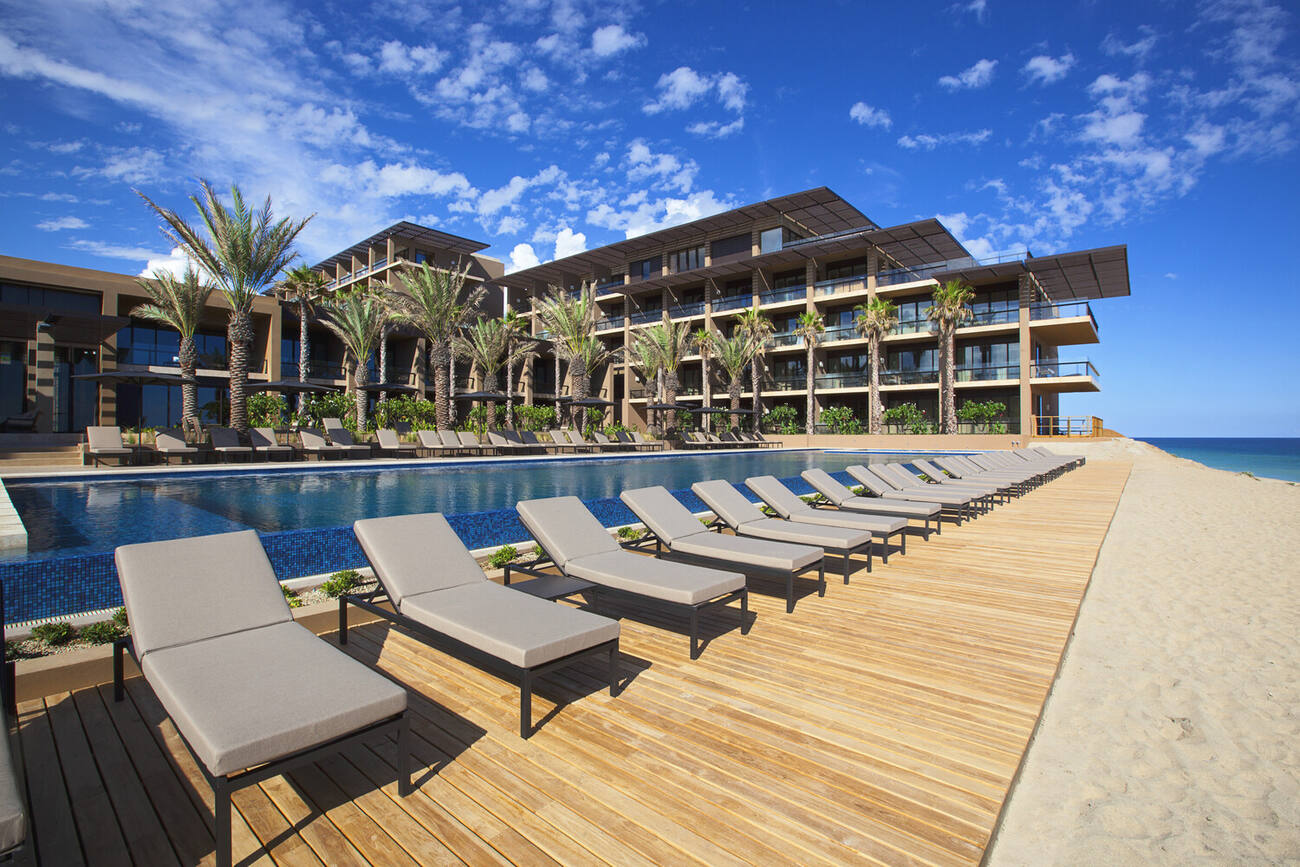 Wondering if any of these properties are in 2022's most desirable destinations? There's only one way to find out! Check out The 2022 Mid-Year Bucket List Report. Want to read more exclusive sneak peek access content, complete with photos? Here's a glimpse at TRS Cap Cana.