Special occasions become even more so at this Unlimited-Luxury® Riviera Nayarit retreat.
A recent addition to the stunning shoreline of Riviera Nayarit's Banderas Bay—and, now, to Hyatt Hotels & Resorts—Secrets® Bahia Mita Surf & Spa Resort by the Inclusive Collection may be new, but the service feels as if it's been honed over decades. The staff welcomes you "home" as if they've been waiting for you. Requests are met with a smile. Yet where this resort truly shines is with its events … and going out of their way for the groups who hold them.
So, what makes this adults-only property an all-star for all occasions? They know exactly what a good event planner looks for—and provide it.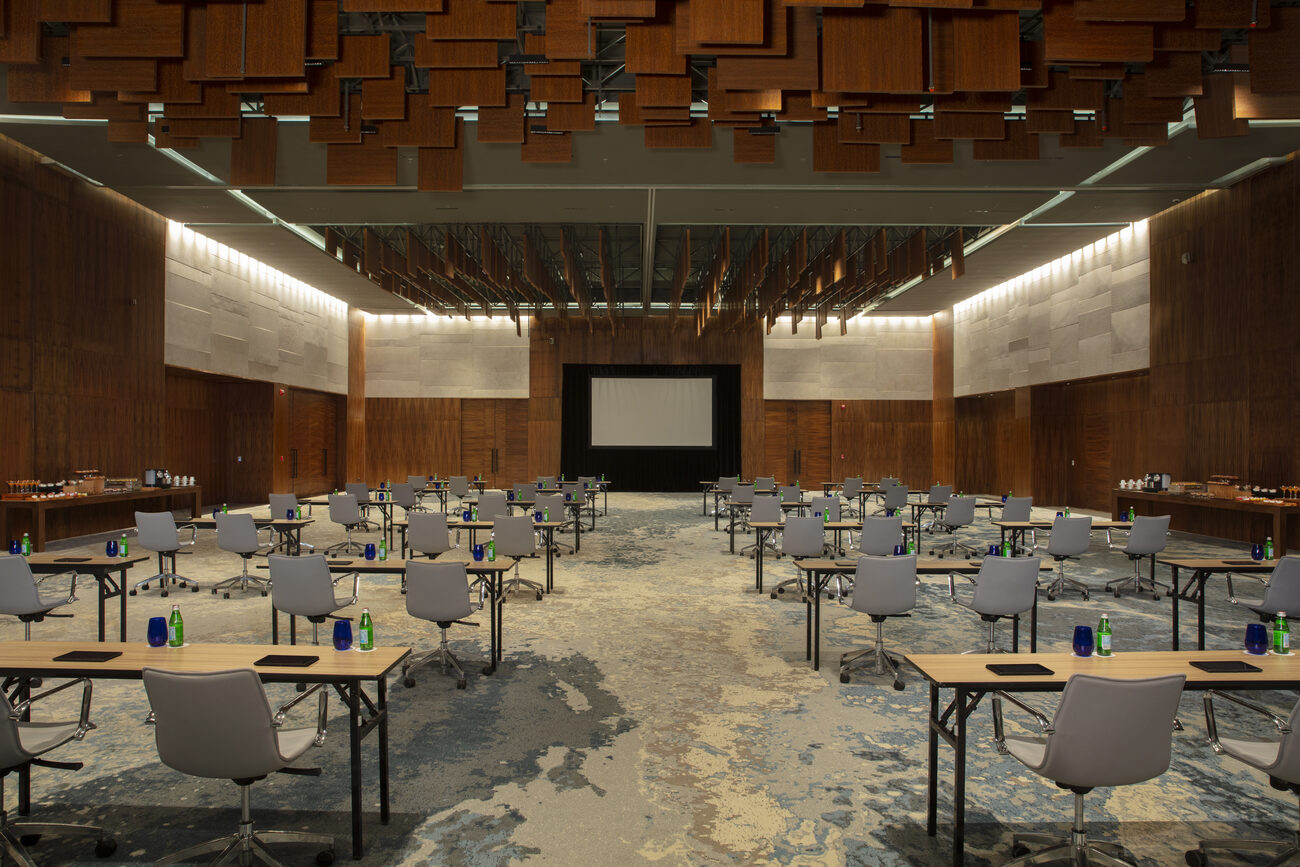 A VARIETY OF VENUES
Putting its natural scenery of shimmering ocean, wild flora, and rugged mountains to excellent use, Secrets Bahia Mita lets #nofilter be the norm. Wedding couples in particular will appreciate the gorgeous backdrop, perfect for photos; the 13 hectares of jungle and a nursery claiming over 4,000 species of plants alone strike up the "tropical lush" theme flawlessly.
Proving happiness can be made in the shade, one of the largest ballrooms in the entire Inclusive Collection offers a cooler alternative. Complete with banquet rooms suitable for receptions, galas, or conferences, up to 750 guests can toast to a spectacular affair in air-conditioned comfort.
But for those who think barefoot is bliss, setups on the beach will be the clear winner … and the resort has no shortage of options. With all the vistas and none of the sand, private terraces add even more, giving that glimpse of the ocean an extra touch of elegance.
Of course, just because your event is in a destination, that doesn't mean tradition can't be observed. A gazebo and terrace covering nearly 20,000 square feet—space enough for more than 1,400 people—instantly elevates any wedding or party, while a chapel allows for religious ceremonies, better celebrated afterward on the pavilion.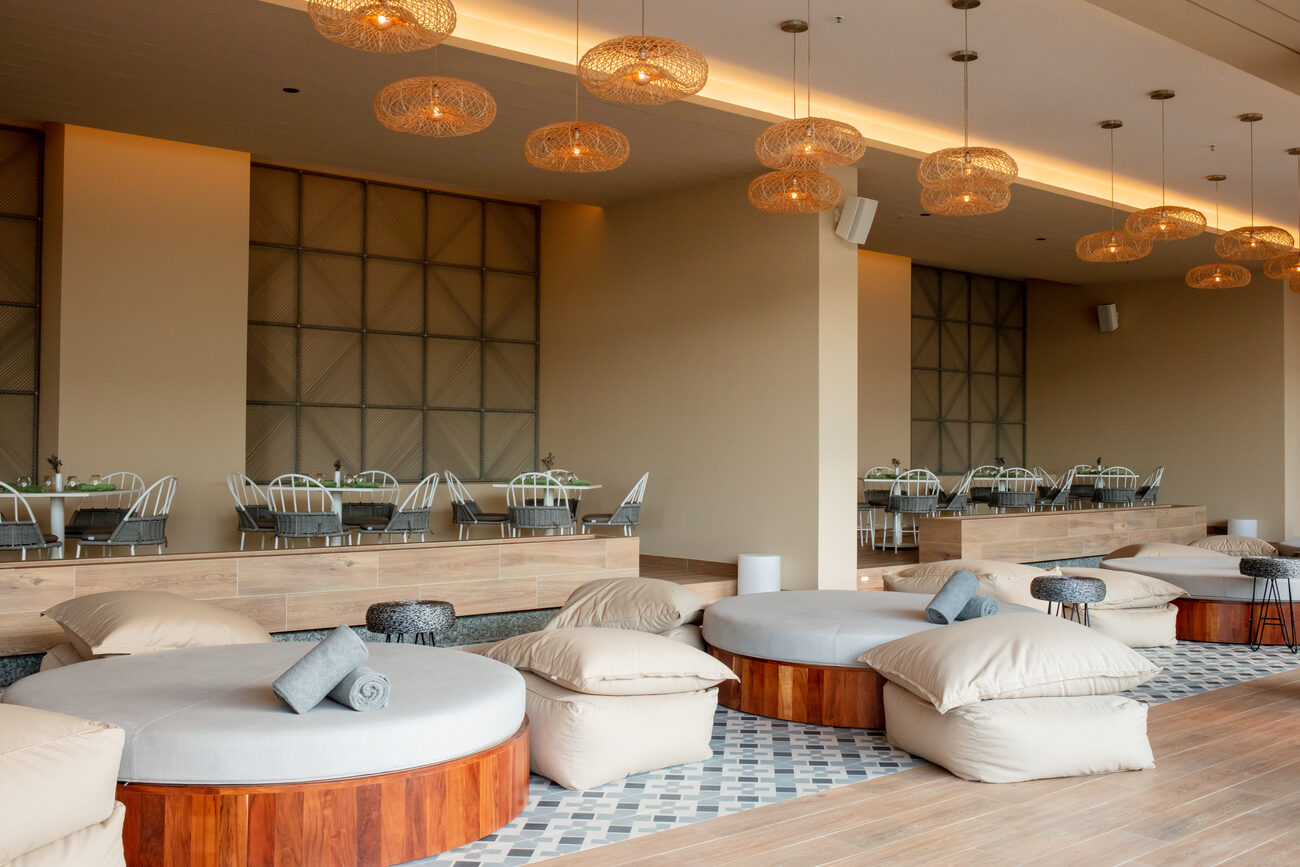 FREE ENTERTAINMENT
What do guests remember most about an event? The things they did and saw. A slew of complimentary activities, from poolside games to nightly shows and live music to movies and sports on the beach, removes the pressure of having to plan every hour. Members of your group can instead pursue their own interests, without cost—even surfing lessons on the sand or a round of golf.
At night, a rotating roster of performances keeps experiences new, while the Speak Easy disco bar stays the perfect meeting ground for after-parties.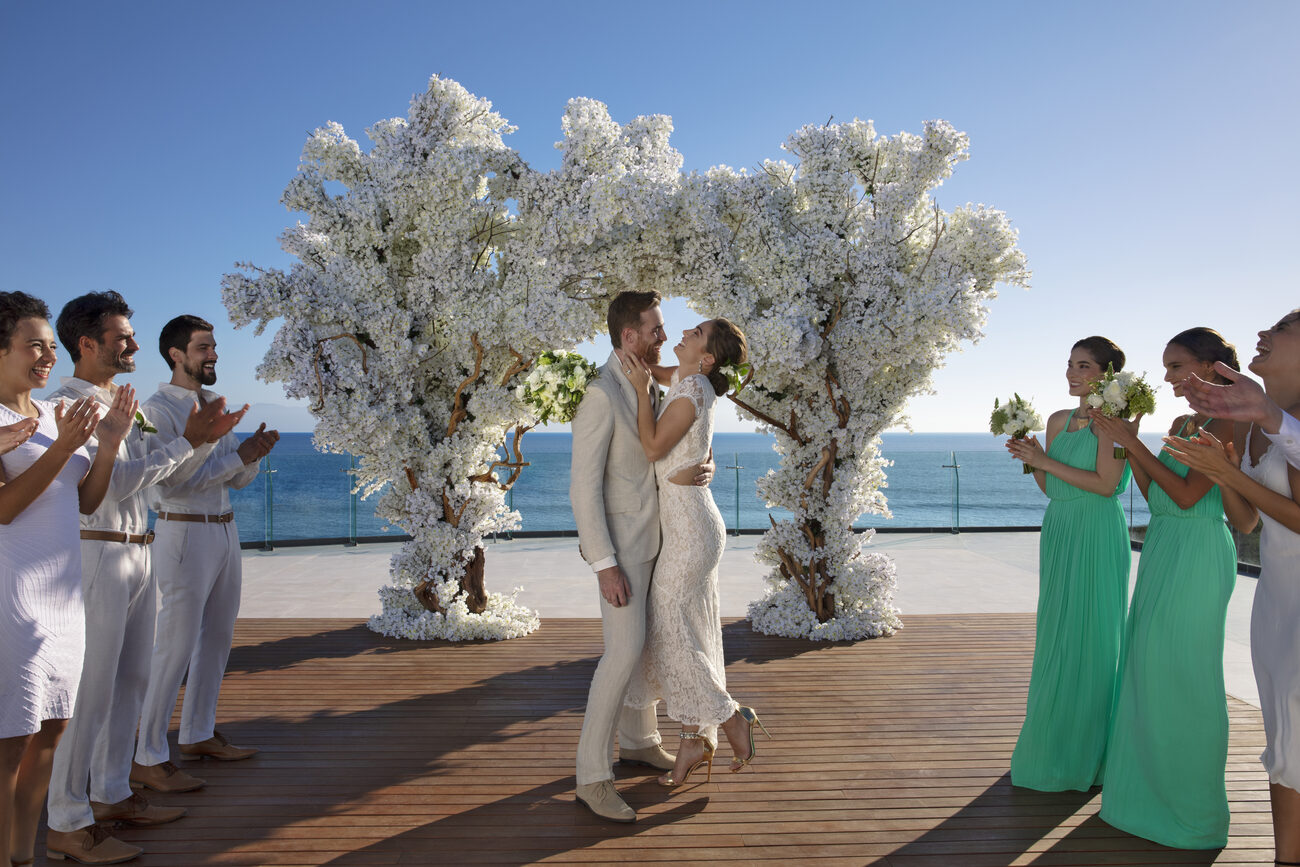 YOUR OWN ENTOURAGE
With so many moving parts to track and plan, having a point person on site you can trust is a must. Dedicated event coordinators fill that role at Secrets resorts, allowing wedding couples and group leaders to leave the finer details in their capable hands, no matter the vision, venue, or event size.
Your crew doesn't end there, however. Unfolding across 33,382 square feet, the luxurious Secrets® Spa by Pevonia is where your own glam squad waits to transform hair and makeup for your special day. An extensive hydrotherapy circuit—including a steam room and sauna—and menu of spa treatments ensure you feel as good as you look.
Brides and grooms can double-down on the pampering in one of two wedding suites, getting ready for the big event, or taking a pause from it, in VIP style.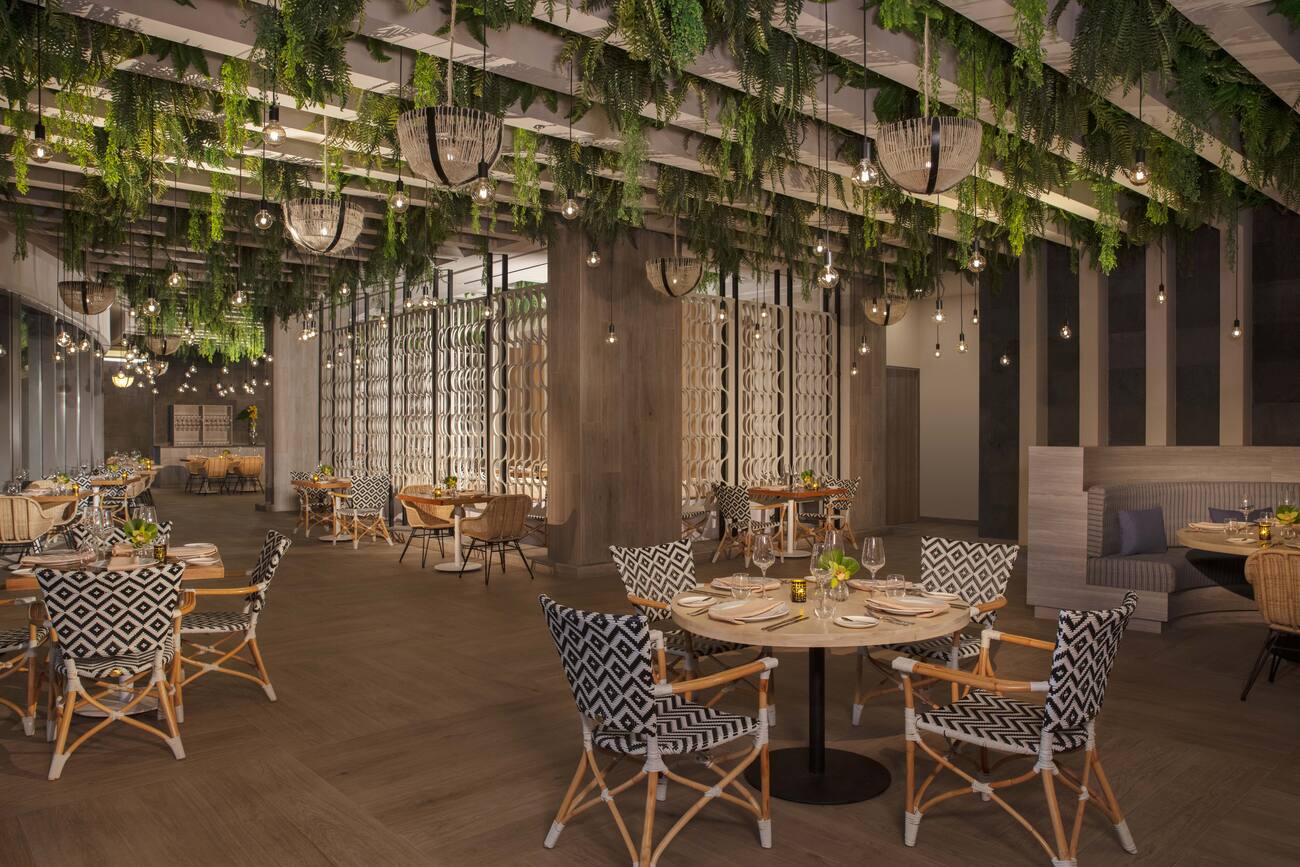 OPTIONS FOR FAMILIES
Although the property may be for adults only, kids don't have to be left out of the occasion, thanks to free-flow access to family-friendly resort Dreams Bahia Mita. Shared facilities with Secrets welcome all, and Dreams' connecting suites, clubs for kids and teens, and high-energy pools are just a short walk from the quieter Secrets side.
Adults can come and go, while the under-18 set can discover plenty to do at Dreams with siblings, cousins, and friends.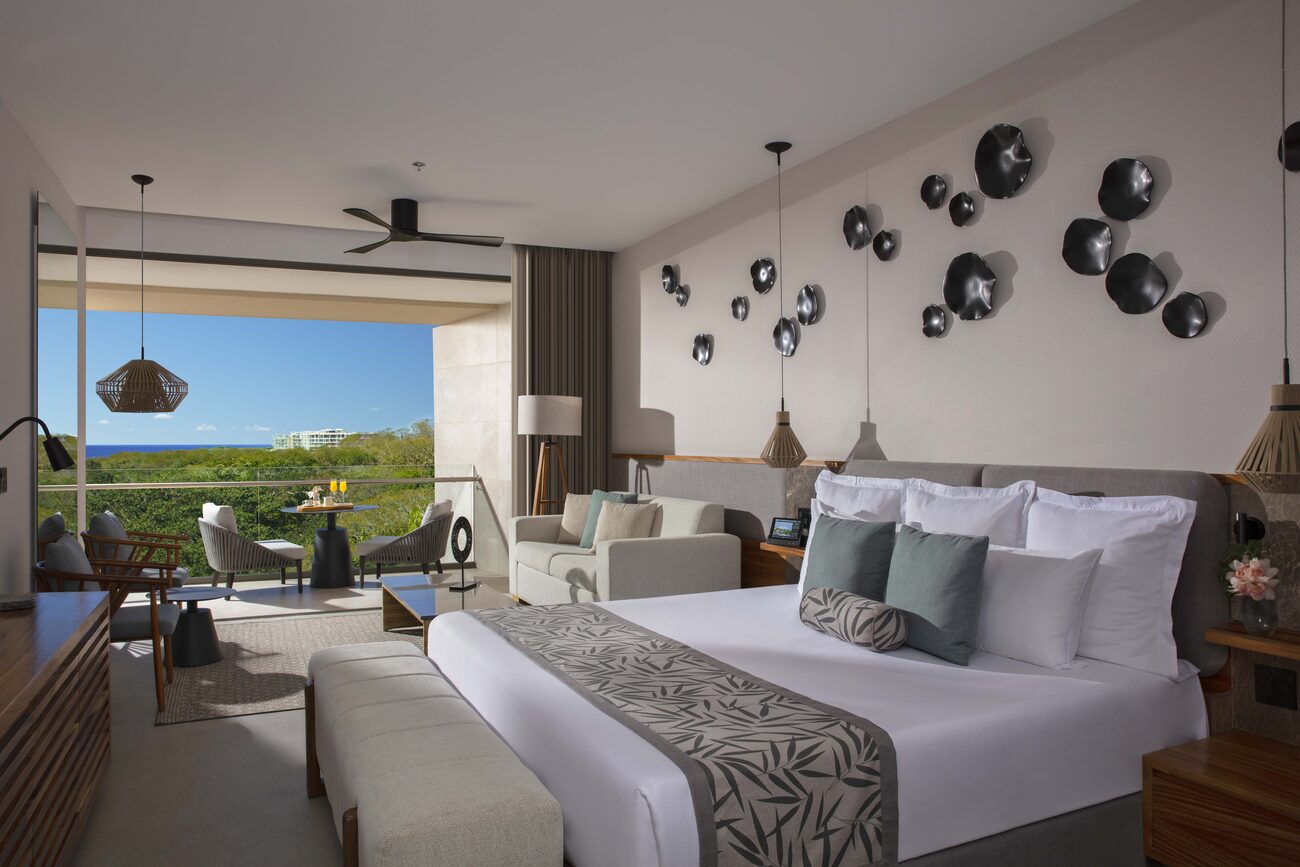 A BUILT-IN PRIVATE PARTY
Events, as exciting as they are, can be draining. Revitalize with a post-event private getaway—no change in location required. Whether it's a honeymoon after a wedding, a family vacation after a reunion, or a few days of leisure after a business trip, the transition is easy when you can simply extend your stay.
Small extras like upgrading your room category (you can't go wrong with the Preferred Club) or trying a new restaurant for dinner can go a long way toward making your "after-party" a fresh experience. All-paid-for, all-inclusive Unlimited-Luxury® means no worrying about budgeting or gratuities … letting you focus on keeping the good times rolling.
Secrets Bahia Mita—and Dreams next door—aren't just for groups. Find out more about amenities everyone can enjoy here.
---