The opening-soon Secrets and Dreams Bahia Mita Surf & Spa Resorts deserve a spot (or two!) on your future travel list. Here's why.
As one of the fastest-growing, highest-rated all-inclusive hotel brands, when AMResorts enters a new destination, the buzz is instantaneous—and it only builds as the opening draws nearer. This summer, two of their chains, the adults-only Secrets Resorts & Spas and family-friendly Dreams Resorts & Spas, will make their debut in Riviera Nayarit on Mexico's Pacific Coast. A sister destination to the more well-known Puerto Vallarta, it's become a travel darling for its spectacular 200-mile shoreline and easygoing artistic vibe.
Set about a half-hour drive from Puerto Vallarta's international airport, the beachfront gated community of Punta Mita will be home to the newly built Secrets Bahia Mita Surf & Spa Resort and Dreams Bahia Mita Surf & Spa Resort. Private and pristine, surrounded by the ocean on three sides, this exclusive address is the perfect place to discover Unlimited-Luxury®.
Although not officially opening until August 1, we've tracked down the details, compiling our top five reasons you'll want to start planning your stay now.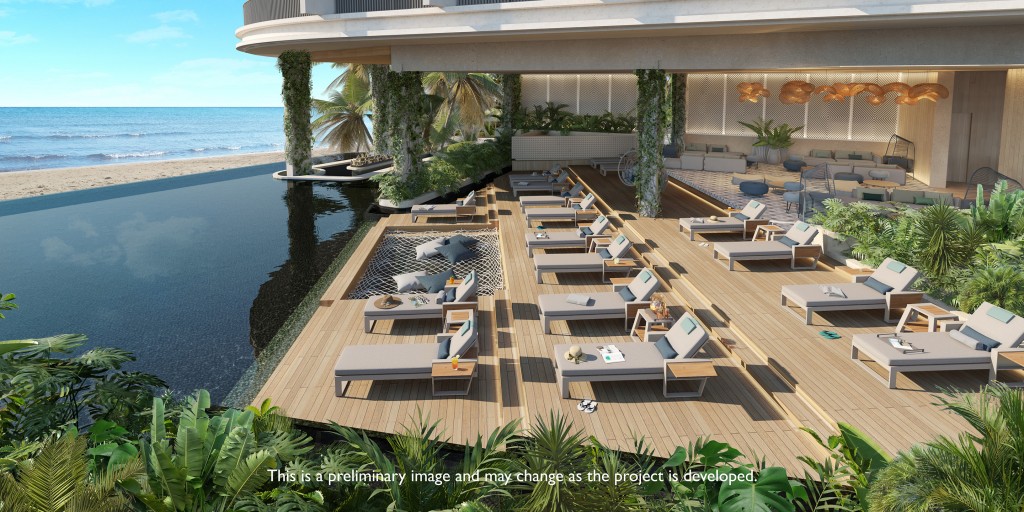 We're pretty sure these views are destined for the screen.
Not only do these twin resorts overlook Banderas Bay, one of Mexico's largest and most beautiful bays, and the mountains that surround it, but also lush tropical gardens that make every path around the grounds the scenic route. Each suite—no tiny guestrooms here—has panoramas to remind you you're in paradise (as if you could forget!). Step out on your private balcony to take them in, or drop by the Sun Deck to catch some rays. Sway along to the breeze in a hammock, and keep your eyes on the horizon. Once the sun sets, it's on to the Moon Deck for cocktails or dessert by the fire pits, and those twilight ocean views. And if you want to get a bit closer? Rotate between the golden beach and walking trails through the jungle.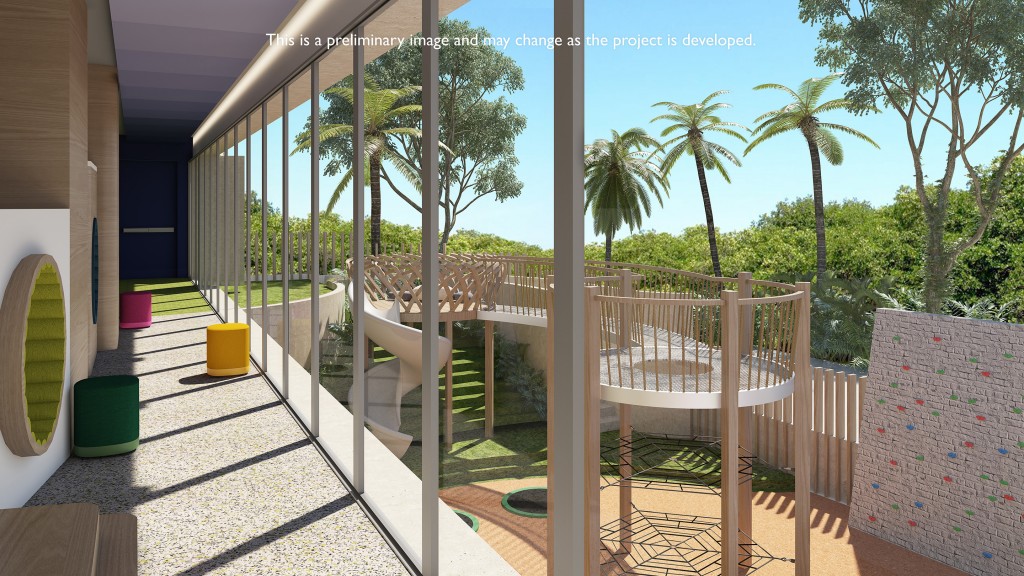 You can play all day.
Don't worry about finding something to do during your stay—just narrowing down the options. AMResorts' very first surf school will be conveniently located on site for guests who won't travel anywhere without their board. Catch a wave or ten right from the resorts' beach, or make the ten-minute drive to Sayulita, where surfing and street art share the acclaim. If you prefer a manicured green to the deep blue, take your pick of five 18-hole golf courses nearby from some of the sport's biggest names. On-property, serve up your best volley on the beach, go snorkeling in the bay, or scale the inflatable iceberg at Secrets. The younger set can hang out at Dreams' Explorer's Club for Kids or Core Zone Teens Club, making friends and playing games.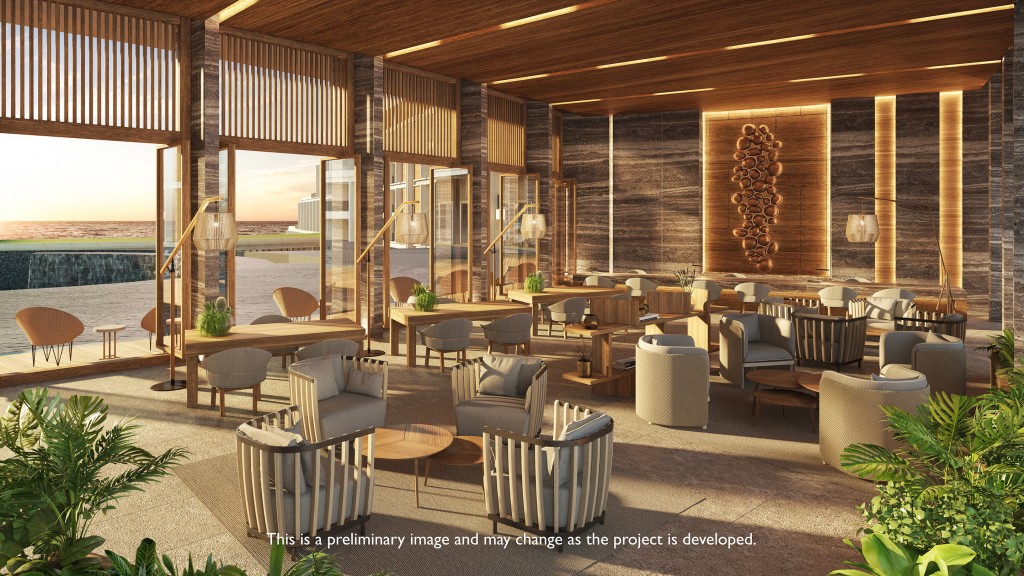 They care about the environment.
Sophisticated, natural design. That was the focus of famed architectural firm Sordo Madaleno when envisioning the new Secrets and Dreams Bahia Mita. Based in Mexico and the recipient of multiple awards for their resort designs, theirs isn't just an elegant style; a commitment to sustainability is evident throughout. Built to visually impressive eco-friendly specifications, from the materials chosen to furnish the suites to the nursery housing an astonishing 4,000 plant species, the latest AMResorts show just how stunning responsible travel can be. It's impossible to walk the grounds without understanding the deep respect for the region's innate beauty that went into developing these properties; the resorts simply help you better appreciate it.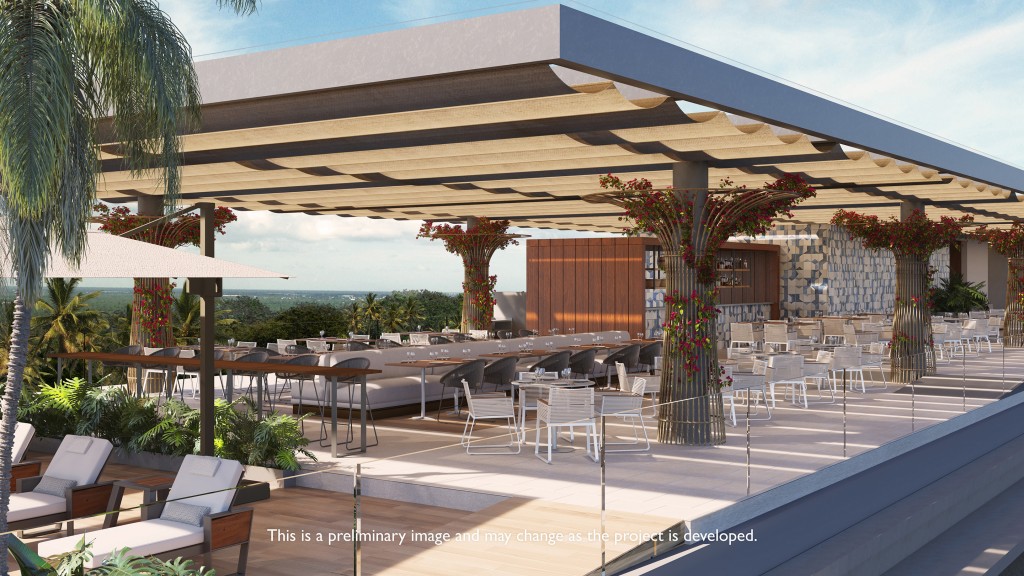 It's all included.
If you've ever stayed at an all-inclusive hotel, you know the easy budgeting is a main part of the appeal. And each year, the inclusions only seem to get more over-the-top. With the Unlimited-Luxury® experience that Secrets and Dreams both offer, you get just that. One price covers a spacious suite (the smallest is 518 square feet); dining and drinks at eight restaurants and seven bars at Dreams, plus another eleven options if you're staying at Secrets; pool and beach wait service; activities like yoga and kayaking; access to a fitness center and jogging track; supervised clubs for kids and teens at Dreams; 24-hour room and concierge services; nightly entertainment like theme parties; and more, all without having to pay an additional fee—or wear a wristband.

Special occasions are legitimate EVENTS.
Milestones are momentous for a reason, and when celebrating them, you want to be sure they're done right for everyone involved. By choosing the new Bahia Mita complex, you have an all-ages pick and an adults-only one from the get-go, giving families, couples, and solo travelers a wide range of room categories. Budget-minded travelers and privilege-seekers can find their happy place, with the latter getting a full dose of the VIP treatment in any of the Preferred Club options. Wedding groups in particular will love the flexibility … second only to the romance. Two bridal suites each offer a terrace perfect for photographs; venues on the beach, an oceanfront terrace, in the gardens, gazebo, and mountain chapel customize romance to your vision. Between celebrations, couples can sneak away to an intimate Chef's Table or beachfront dinner, or come together for a wine cellar experience complete with sommelier services.
And as if they know just how badly we want to start seeing it all, both Secrets and Dreams Bahia Mita are offering a chance to visit early. With their special Sneak Peak promotion, guests can arrive from July 1 – 31 for a deeply discounted soft opening. Some amenities and services might not be available before the official debut in August, but you'll be among the first to stay at a brand-new AMResorts—a pretty incredible opportunity.
So is it Dreams you're dreaming of or Secrets that you want to keep? No matter which you choose, with perks like these, you're certain to have a good time.
Want to add even more action to your stay? Pre-book your tours to guarantee you won't miss a beat!