The phrase "the gold standard" is a classic one … but now, there's a Blue Diamond one and it goes as above and beyond as you would think, and then some.
A new nine-step protocol lets the brand confidently offer "safety-assured vacations" at all of their properties, including the ones sold by ALG Vacations™, such as Royalton Luxury Resorts, Hideaway Royalton, Planet Hollywood Hotels & Resorts, and Starfish Resorts, and Mystique by Royalton. Supervised by their own Safety Assurance Team based on guidelines from the CDC, WHO, local ministries, and their own 360⁰ Clean Approach—which goes further than what's even required by Cristal International Standards and POSICheck, and include training employees to identify symptoms—Blue Diamond is proving they're taking things seriously.
But what does each step mean? And what does it cover from check-in to check-out? Well, we're here to clarify that with a quick, need-to-know summary of what they're doing to ensure guest safety, sanitation, and comfort in the luxury of their properties and grounds.
Read on for the extra effort they're making to go past the gold standard and push it into Blue Diamond territory.
Starting with the Staff …
Everyone says that change begins at home. Blue Diamond is living it, by taking care of their people and keeping them informed and accountable to adhering to strict rules designed for everyone's safety. Regular health screenings and temperature checks before shifts have become part of the routine of those who are proud to call Blue Diamond resorts their place of work, along with a head-to-to sanitation process at the start of every day. Masks are mandatory (as they should be!) and alcohol-based sanitizer and antibacterial soap is not only at the ready, but required for use at regular intervals. And in the rare occurrence of something as commonplace as a sneeze, specific protocols are expected to be followed.
First Impressions
PPE masks, temperature checks, floor markers, and hand sanitizer are all par for the course. But where Blue Diamond shines is with the additional precautions of Plexiglass dividers at the front desks, sanitation of all transportation equipment after each use, and even disinfecting scanners used for required ID recording and cleaning of guest touchpoints after every single transaction, even if you're just inserting a credit card or using a pen. But in general, contact points have been reduced, down to details like the use of digital wristbands.
Safe, Sparkling Spaces
Advanced-grade disinfectants that eliminating viral pathogens? Check. Hard surface and high-touch surface cleaning? Check. High-temperature, bacteria-eliminating washing for bed linens? Yep. Sanitizer spray-down of soft goods? You betcha. Now add on that guests can choose their desired time for daily guestroom cleaning; that all non-essential amenities have been removed to reduce risk; all housekeeping is done masked; deep-cleaning between guests; contactless delivery and room service with biodegradable wares; and new in-room TV menus that include health and prevention tips and safety guidelines and you've got every facet covered.
Public Area Preventative Measures
When an ounce of prevention is worth a pound of cure, why not take a pound of the former, just to be sure? That's what Blue Diamond is doing, particularly with their dining program. Not only are all staff required to don PPE and wash hands as they clean tables, chairs, and service stations between uses, capacity has been reduced for social distancing, Plexiglass and sanitizer stations have been erected, and individual packaging and assisted serving at buffets are now the norm to reduce touchpoints.
Since wellness is a priority, special care is also taken in the areas that promote it. In the fitness centers, a regular schedule of disinfection is followed, even while all equipment is sanitized between use. Physical distance is enforced, too, so you can work out with more room to breathe than ever before. And at the spa, temperatures are checked before entering; lockers, equipment, and facilities are sanitized between uses; and therapists now wash their hands more than ever. Although the steam rooms and saunas are closed and jetted tubs are operating with reduced capacity, the active water therapy pools and hot tubs are tested thrice daily.
Gather in Safety
Superior cleaning protocols and thoughtfully spaced seating in theater, entertainment, kids club, and teen venues are obvious, but even in the great outdoors, they're cutting no corners. Expect pool and beach lounges to be separated as well, and pool, chaise, deck, towel deck, cabana, and beach area sanitation periods as well.
They're recommending outdoor venues for private receptions for weddings and events, but it's all case-by-case to ensure appropriate social distances of at least five feet between each table and only four spaced out people per table. There are some limitations on décor and handouts for private events, and third-party vendors are now also subject to their strict rules of disinfection, but business event services have only gotten better as coffee break services are now provided, food items individually packaged, and seats are assigned in meeting rooms and at banquets for a more organized experience.
Where Can We Enjoy a Safety-Assured Vacation?
The good news is that a lot of their resorts are already open. In Dominican Republic, you're welcome to visit Royalton Bavaro, Royalton Puna Cana, Hideaway at Royalton Punta Cana, and Royalton Splash Punta Cana. In Jamaica, there's Royalton Negril, Hideaway at Royalton Negril, Grand Lido Negril, Royalton Blue Waters, and Royalton White Sands. In Saint Lucia, Royalton Saint Lucia and Hideaway at Royalton Saint Lucia is open. And finally, in Mexico, Royalton Riviera Cancun, Hideaway at Royalton Riviera Cancun, Mystique Holbox at Royalton, and Royalton CHIC Suites Cancun are all ready to receive.
The rest of the collection, including Planet Hollywood Beach Resort Costa Rica, Royalton Antigua, and the newly built Planet Hollywood Beach Resort Cancun, will all be joining this list before mid-December, with Royalton Grenada set to follow shortly after.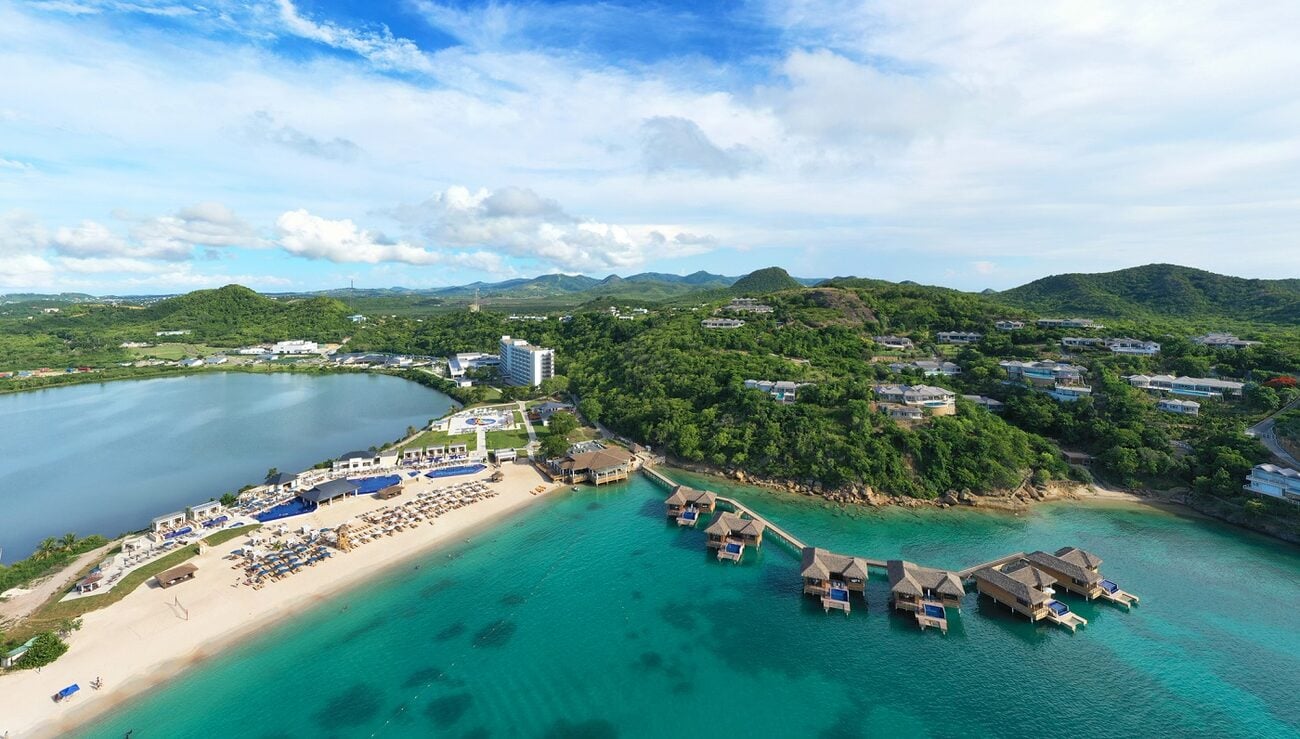 Parting Notes
So has this brand earned our TripTrust™? The short answer is yes. And we can't wait to go back to any one of these properties and take the big, deep breath we all need … SAFELY.