Here's how a virtual People-to-People series closed the gap between visitors, residents, and tour guides across The Bahamas.
As a travel advisor, you know there's more to every destination than just a picture-perfect, pretty beach. And we're not using the word "just" here lightly—there's absolutely no downplaying those images and experiences. We're only bumping that idyllic image to a lower billing because the culture is simply THAT enriching.
One of the destinations that demonstrates that perfectly are the Islands of The Bahamas, a country made of 700 land masses and 16 unique destinations, only 50 miles from the Florida coast.
Many of the islands have their own personalities and attractions. Everybody knows Paradise Island thanks to mega-marine preserve Atlantis. Meeting Exuma's pigs are a bucket-list experience. And who hasn't been on a cruise that has stopped in Nassau? And these are only three of the 30 inhabited islands of this nation, which can only mean that there's a whole lot more to discover.
In the face of shelter-in-place orders, these islands decided that—since visitors were suddenly transformed into homebodies—they would bring their culture and heritage to those who could only be there in mind and spirit. They converted the in-person People-to-People program into a virtual learning series of events guided by local volunteers that captured the essence of The Bahamas and its people. Suddenly, a wealth of insider knowledge and native Bahamian tips became available to armchair and future travelers across the Internet … for free.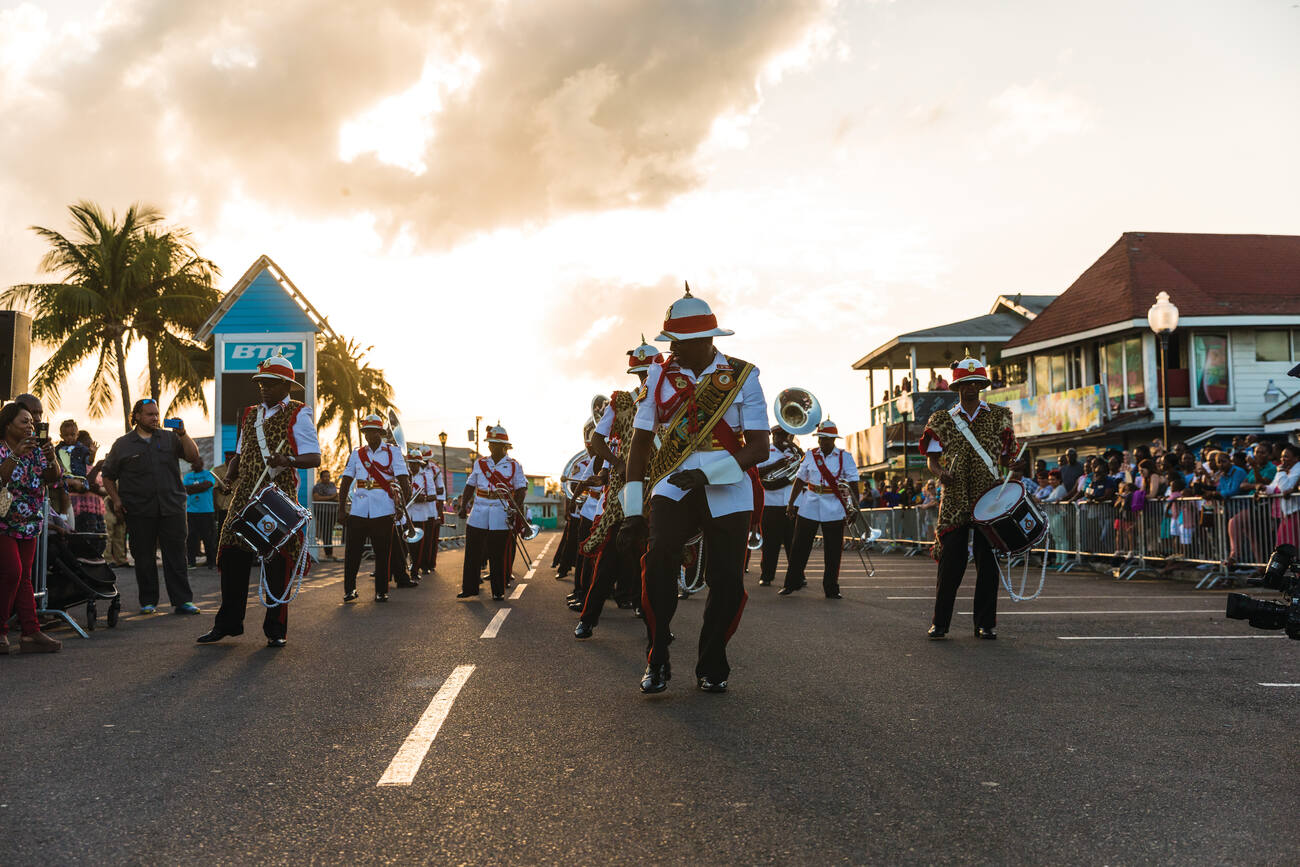 The programs were broken down into four siloes: Culinary, Culture, Natural Wonders and Family.
The Culinary portion connected virtual guests with independent local food experts who led epicurean journeys through their own personal favorite restaurants, ending with an authentic meal back at their own homes. Interested online visitors would get paired up for their own custom tour and a real, Bourdain-like "day in the life" look at life in The Bahamas. These virtual experiences were only available for a limited time during the month of May.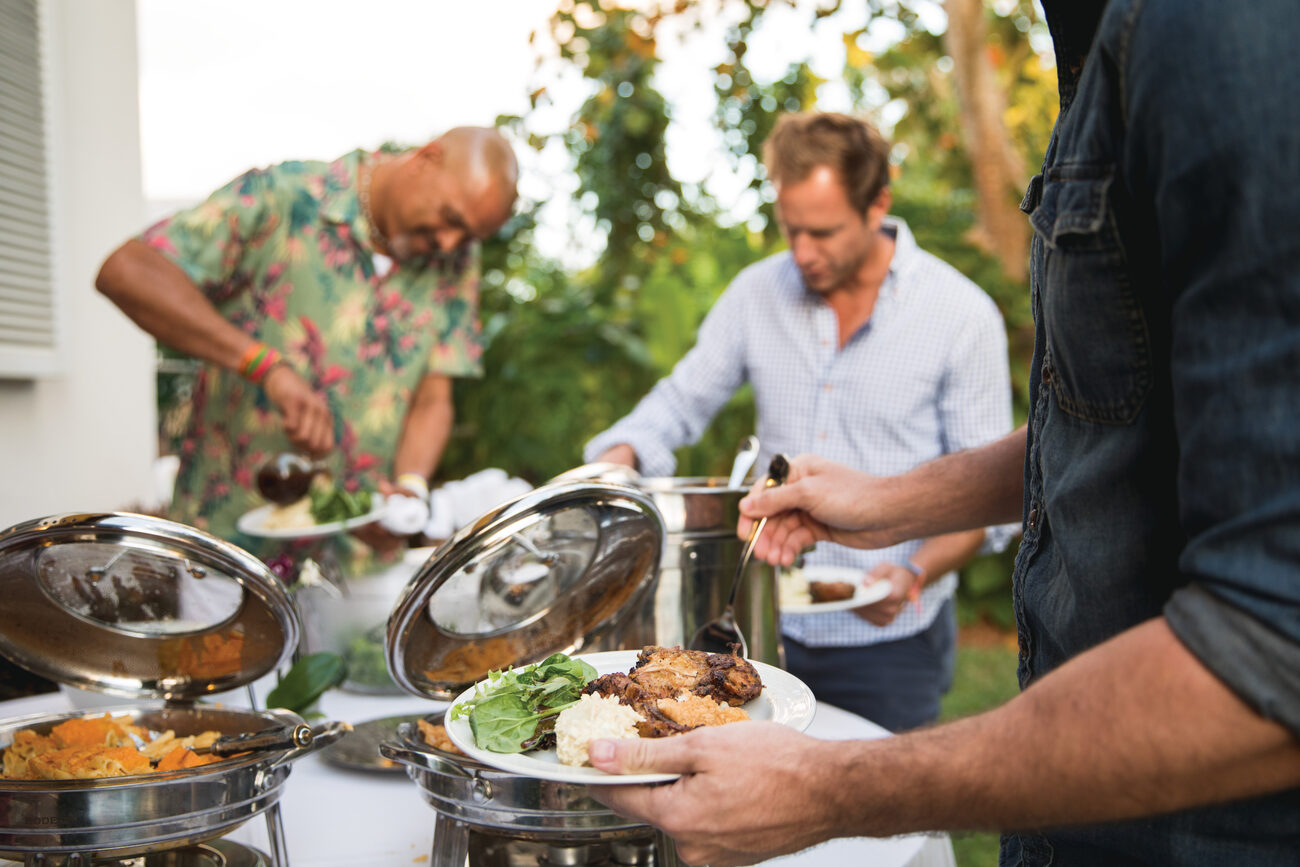 The People-to-People Program has long been "matching" visitors, often entire families, with more than 500 Bahamian volunteers of similar ages and interests for a day or evening activity which could include boating, fishing, shopping at the local outdoor market, or visiting a local school. More often, these experiences included visiting Bahamians in their home for a traditional meal of Peas 'n Rice, fried fish, and Guava Duff. The People-to-People encounters have resulted in lasting friendships between visitors and locals for decades and the Ministry of Tourism was thrilled to have brought this special experience to homes across the globe virtually.
Rave reviews have come back from those who were matched with Stephen and Terry Bellot, whose dinner parties and conch fritters are the talk of Nassau. And also on that island, pre-COVID times, tea parties would take place regularly at the historic Government House, hosted by the Governor General's wife herself, who arranges an afternoon of live music, fashion, local bush teas, and nibbles, combining culinary delight with culture. Although it has been suspended until further notice along with all in-person experiences, it's a tradition we're looking forward to welcoming back.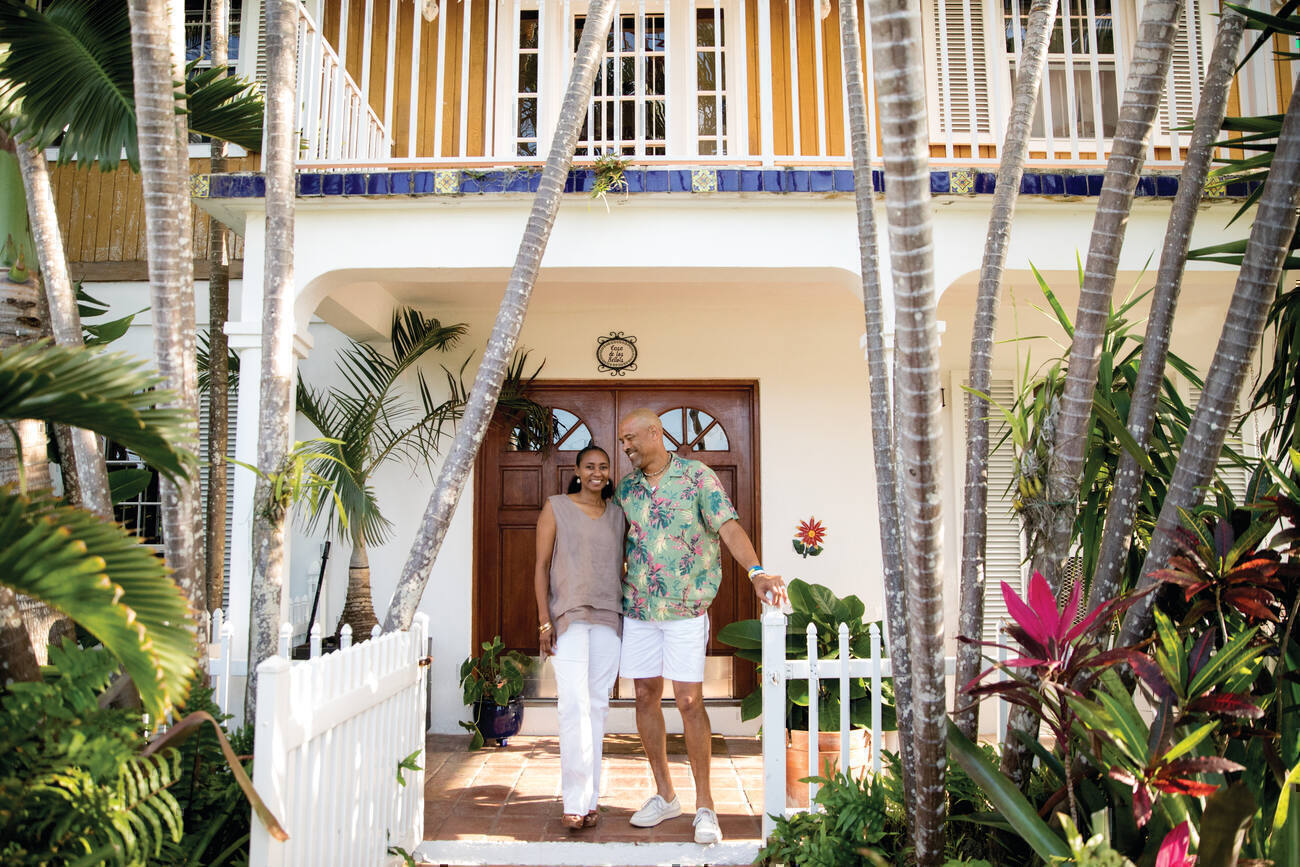 In the latter vein, artisans and historians lead the way to attractions like seaside fortress Fincastle, pirate hideaways, museums like Bimini's Dolphin House, and creative spaces such as Johnston's Bronze Art Foundry in The Abacos. It's in this vertical that you might find yourself learning how batik dying came to Andros, and how that led to Androsia fabric's signature look and prominence. Or, you might meet the Albury family, who have been making boats, furniture, and working wood on Man-O-War Cay in The Abacos for over 200 years.
These are also family learning opportunities, but it's understood that kids may place a greater value to experiential adventure than arts and culture. For them, the Family ambassadors may be the best match. They curate a day of some of The Bahamas' most memorable outings that will drop any child's jaw. Their tablets and phones just won't be able to compete with the sensory overload of swimming with the dolphins in Freeport, getting as close a look as possible to The Exumas' iguanas, the mesmerizing waves at Eleuthera's Surfer's Beach, and marching with the pink flamingos at Ardastra Gardens & Zoo.
Of course, this category overlaps a bit with Natural Wonders, whose local representatives dive deep into the ecological allure of The Bahamas so that you won't have to … until you return to experience it for yourself! Pink sands and blue holes often make it into the itineraries by the Natural Wonders guides, including the famous Dean's Blue Hole on Long Island. Get matched with the guide from Freeport and you may get treated to a walk through all six of The Bahamas' ecosystems! All without leaving Lucayan National Park. Or, take a fly-fishing adventure in Andros as you bookmark your next favorite spot with Bahamians that will take you by boat through mangroves, flats, and creeks to their secret corners of the islands. Experiencing them in real life may come at additional cost, but it's well worth it.
As travel opens back up, there are plenty of travelers eager to meet the ambassadors in real life and experience what they only got to see and hear online. Until then, the People-to-People team and ambassadors are looking forward to welcoming visitors to The Bahamas in person once more and providing authentic Bahamian experience that are safe, personalized, and off the beaten path.
You can learn more about the experiences and how to sync up with a local for free on https://www.bahamas.com/plan-your-trip/people-to-people. And as always, you can book yourself and your customers with ALG Vacations® brands that service the Caribbean, such as Apple Vacations, Funjet Vacations, Travel Impressions, Southwest Vacations, and United Vacations.