Ready to get out and get exploring Mexico? We've found the best ways to fill up your days under the open sky.
Fresh air is good for you! As much as you might have groaned hearing that as a kid, the fact of the matter is, well, it's true. Spending time outside, enjoying nature and not looking at your phone, has very real benefits, improving both physical and mental well-being. Just think about it. Have you ever gone for a walk and come back feeling inspired to finish that task that had you dragging your feet? Or felt the anxiety melt out of you after a day at the beach?
It's no coincidence. Being outdoors presses the reset button when you're feeling overwhelmed or worn out—especially after a STRESSFUL year-plus of being inside and sequestered. Now that restrictions have loosened, it's time to head out to play.
Whether that means quiet relaxation or heart-thumping thrills, ALG Vacations™ breaks down where in Mexico to do it all.
CANCUN & RIVIERA MAYA
One of the world's most beloved destinations, this region was made for outdoorists. But while its gorgeous beaches often get the accolades, there's so much more to love than those white sands.
… Like the ruins, for one. Step back in time at three archaeological sites that put Mayan culture front and center. Easily accessible from Cancun via tour with a reputable company like Amstar, Coba overlooks four lakes and a vibrant jungle that still shelter monkeys, toucans, and crocodiles. A trek to the top of the pyramid gives "gripping" history new meaning.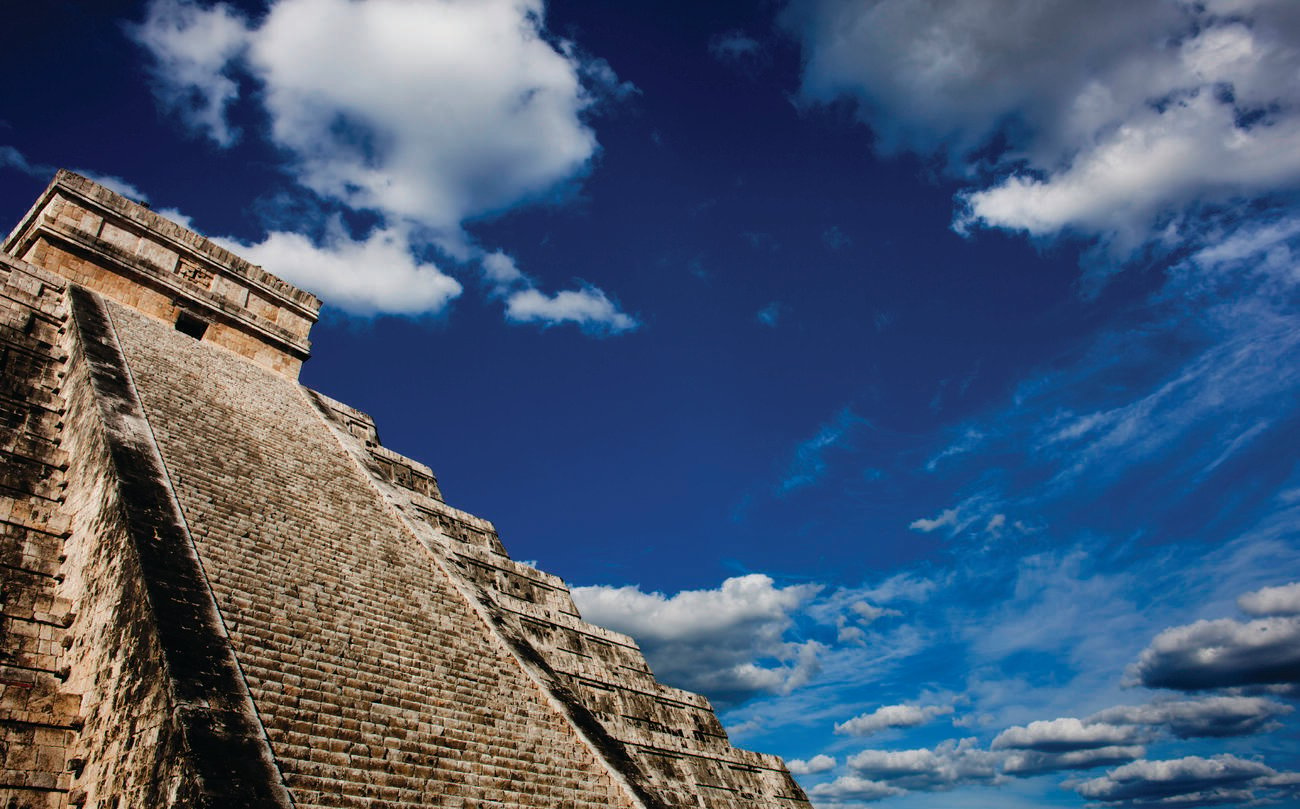 Once a prominent pre-Hispanic city-state, now one of the New Seven Wonders of the World, nearby Chichen Itza opens another chapter on ancient times. Surprisingly well-preserved, the site houses an impressive 26 ruins to explore, including the iconic pyramid. Finish your studies farther south at the remains of Tulum, the only known Mayan city on the coast. Built in the 13th century for trade, today the seaport plies visitors with tales of traditions that once filled the temples and steep Castillo.
Of course, the Mexican Caribbean has its fair share of natural wonders as well. Offshore, the peaceful island of Cozumel remains a pristine example of the region's beauty. But to see the best of it, you'll have to dive in. Renowned for its marine life, drawn to the second-largest barrier reef on earth, here snorkelers and divers alike will find endless opportunity to spy tropical fish, sea turtles, even dolphins. But perhaps the most incredible are the gentle—plankton-eating—whale sharks who make these waters their summer retreat. Nature lovers travel each year just for the chance to swim among them.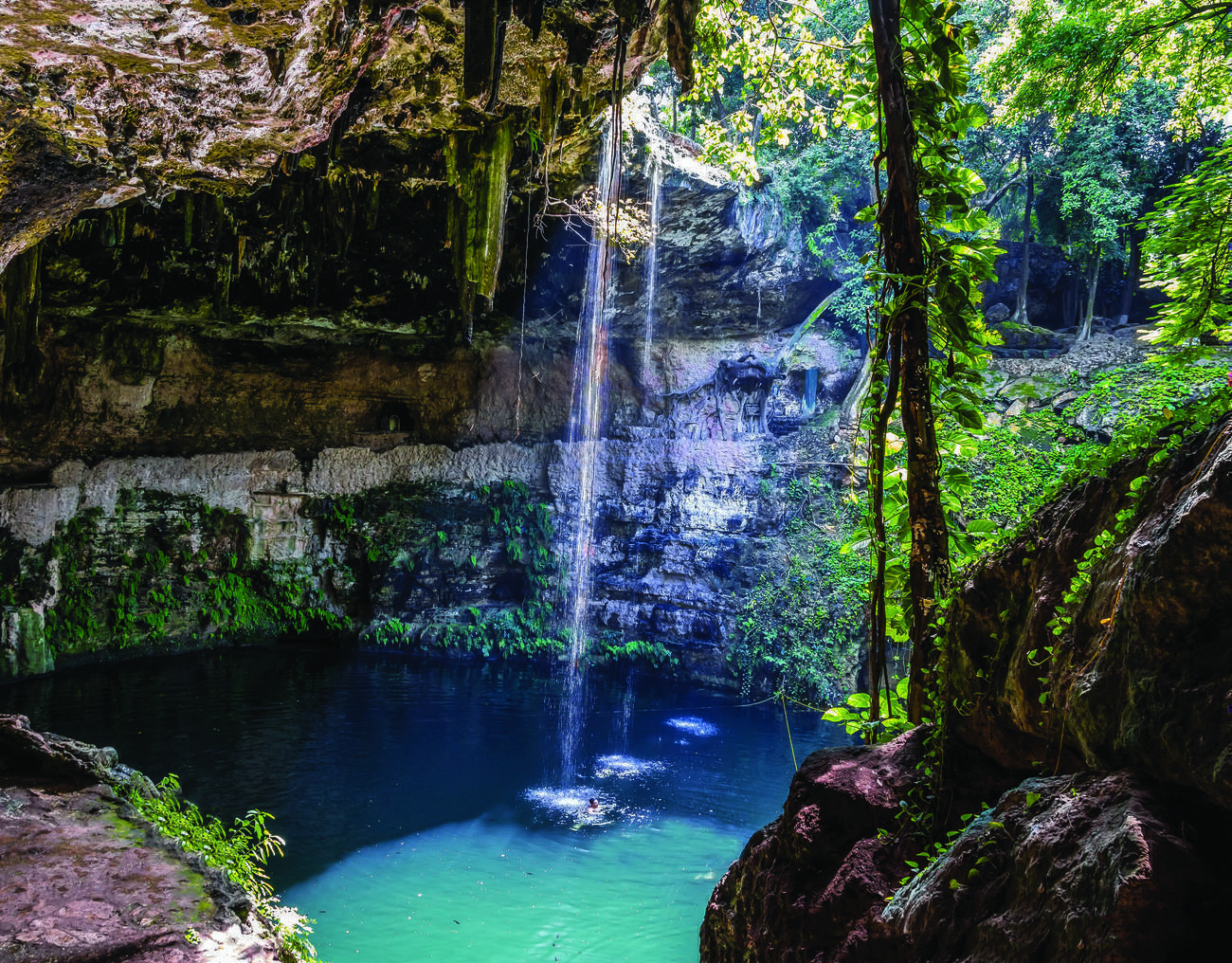 Those who prefer to stay local can find aquatic adventure right on the mainland. Natural freshwater sinkholes, the cenotes of the Riviera Maya are as mesmerizing today as they were in ancient times. Snorkel between stalagmites and stalactites, swim along underground rivers, and find hidden wonders once secret to the Maya.
Far newer but no less intriguing, the Cancun Underwater Museum (MUSA) combines conservation with art. Sunken statues created by Mexico-based artists to serve as artificial reefs, these sculptures welcome coral and marine life to transform them into living art. Guests can ride a glass-bottom boat to admire the exhibits, or take the interactive route with a scuba dive.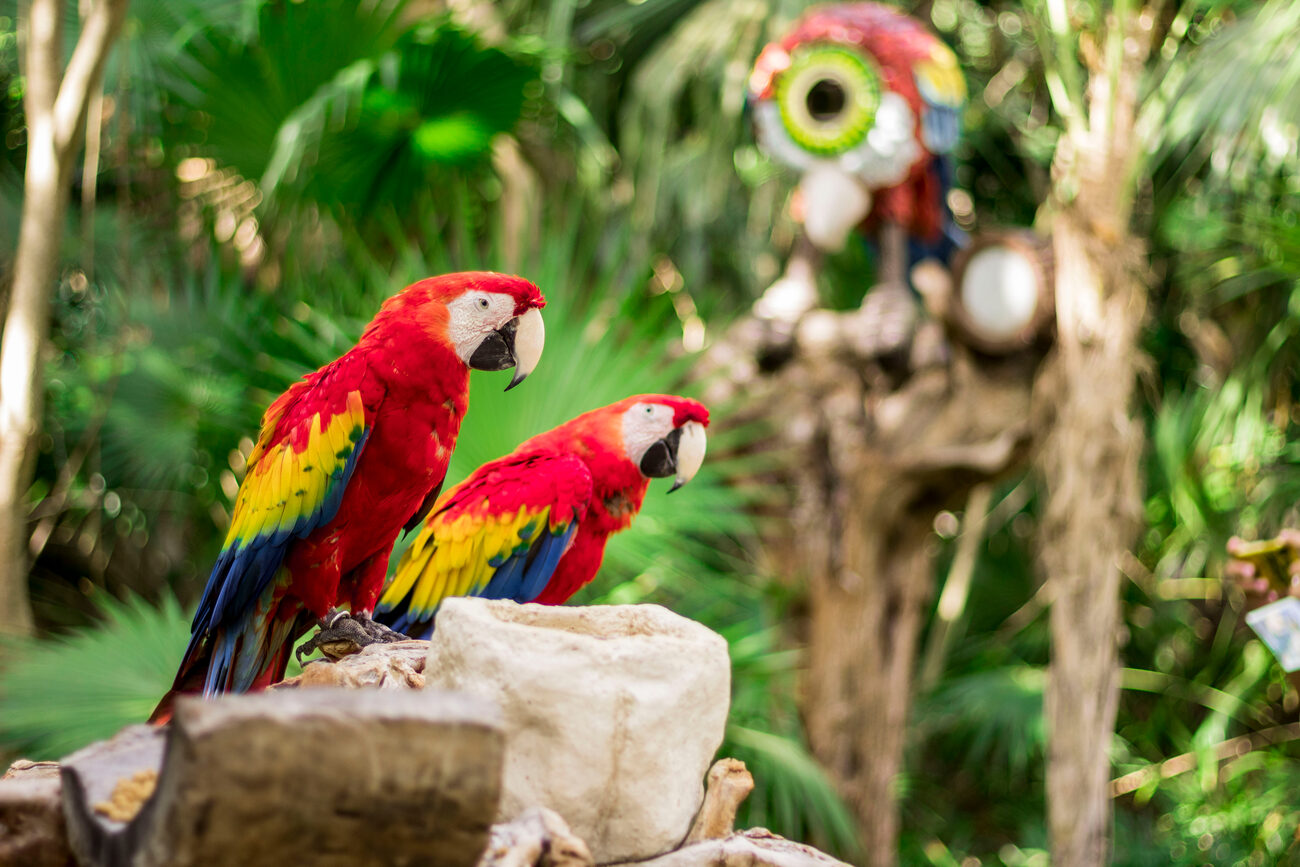 Back on land, the Xcaret park system places its own spin on sustainability. Highlighting social responsibility as well as environmental, the original eco-archaeological park showcases local culture like fold art and Mayan dances, and educates about the jaguars, manatees, and parrots native to the region at its wildlife sanctuary. Six additional parks offer water slides, rafting, ziplines, rope bridges, optical illusions, and a Mexican dinner cruise, all in harmony with the unspoiled beauty of the Riviera Maya.
Pro-tip: Sometimes low-key is a fast-track to happy. Treat yourself to a massage on the beach at your resort in your downtime. (Check before booking to see if spa credit's included with your stay!) The sound of the ocean will make you that much more relaxed.
PUERTO VALLARTA & RIVIERA NAYARIT
If a sea breeze and a day on the water is what floats your boat, you can't do much better than Riviera Nayarit. Year-round, you'll be able to charter a fishing boat, sailboat, or yacht or opt for kitesurfing, stand-up paddleboarding, or any number of water sports in the warm waters of the Pacific. The marine venture that rates highest, though? The seasonal whale watching.
From December through March, blue, California grey, sperm, and humpback whales all come out to play alongside orcas and dolphins. Hear them sing with happiness, and watch for tailfins breaching the surface. To minimize your impact on these remarkable creatures, be sure to opt for a smaller vessel with a company that supports conservation.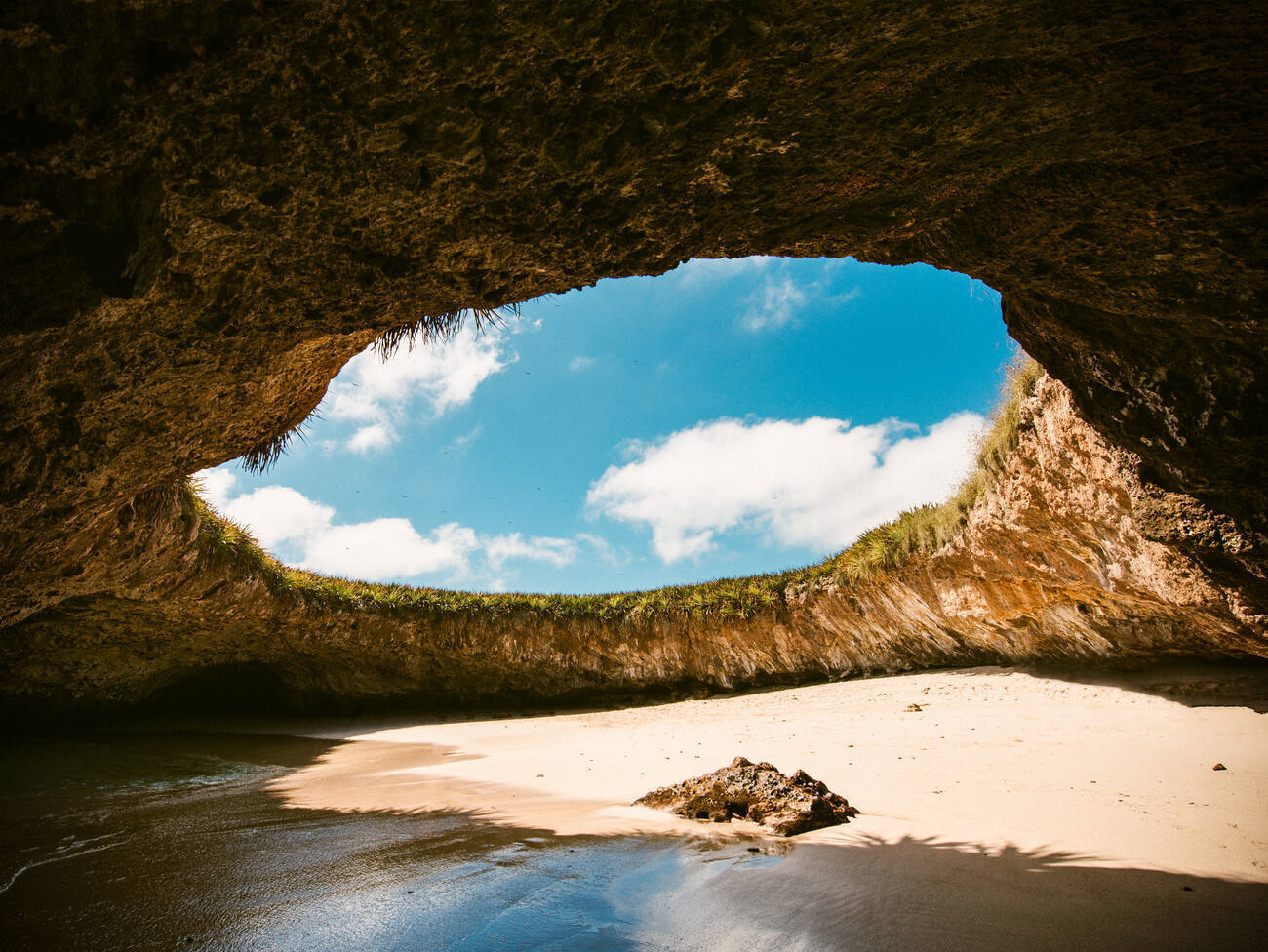 Protecting the oversea arches that give the reserve its name, Puerto Vallarta's Los Arcos Marine Park gives a clear glimpse—with its 1,500-foot visibility—of the benefits of preservation. Kayakers and snorkelers can peacefully explore caves, reefs, and tiny isles beside pelicans, clownfish, and octopi. Not to be outdone, the Marietas Islands of Riviera Nayarit have emerged as a new must-see. Both a national park and a UNESCO Biosphere Reserve, this stunning sanctuary is one of coral reefs, teeming with brightly colored fish, and secluded beaches. Its most famous, ironically: Hidden Beach. Completely enclosed, it's an unexpected paradise tucked away from view, reachable only by swimming or kayaking and to a limited number of visitors each day.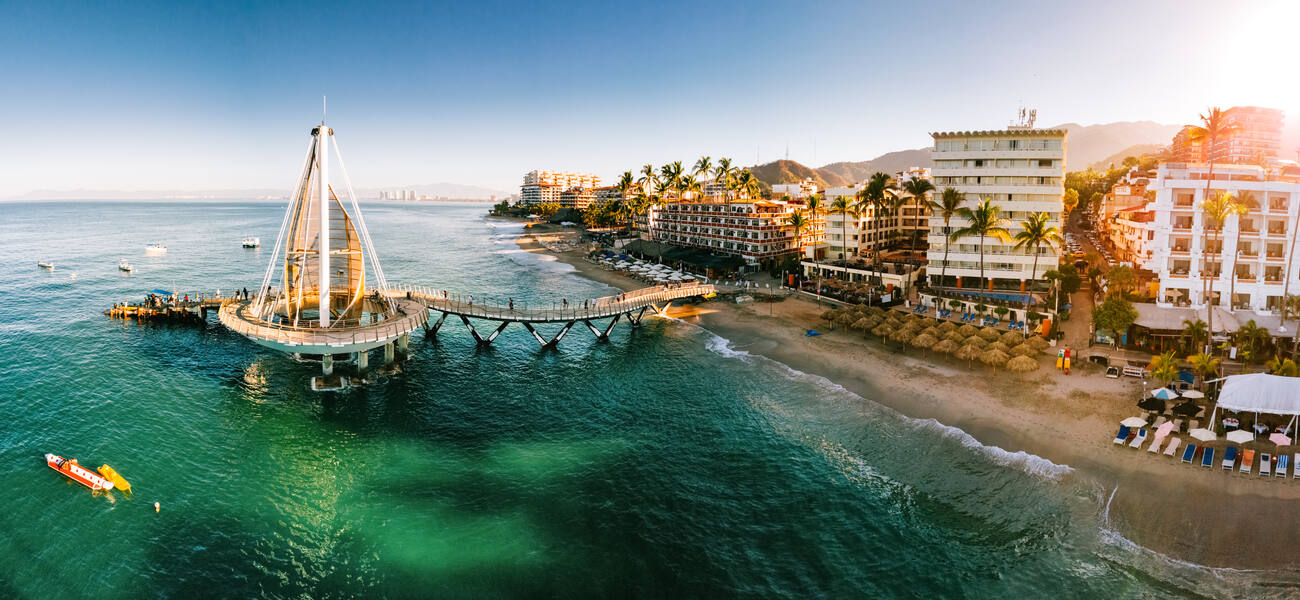 For a more social scene, head inland to Puerto Vallarta's buzzing boardwalk, the Malecón. Make a day of it, enjoying the art and open-air performances and browsing market stalls filled with handicrafts—like those of the Huichol Indians, considered the most beautiful works of art in Mexico—and local produce, but leave room for dinner. Try to time it to the sun setting for a spectacular view as you dine alfresco at one of the many restaurants overlooking the ocean.
Just as memorably lovely, the Vallarta Botanical Gardens houses nearly a third of the native flora species found throughout the country. Tucked away in the mountains like a secret too good to keep, it's been named one of the ten best botanical gardens in all of North America. Take your time to stop and smell the exotic blooms as you make your way through the Tropical Fruit Orchard, Conservatory of Orchids, and a garden dedicated entirely to cacti.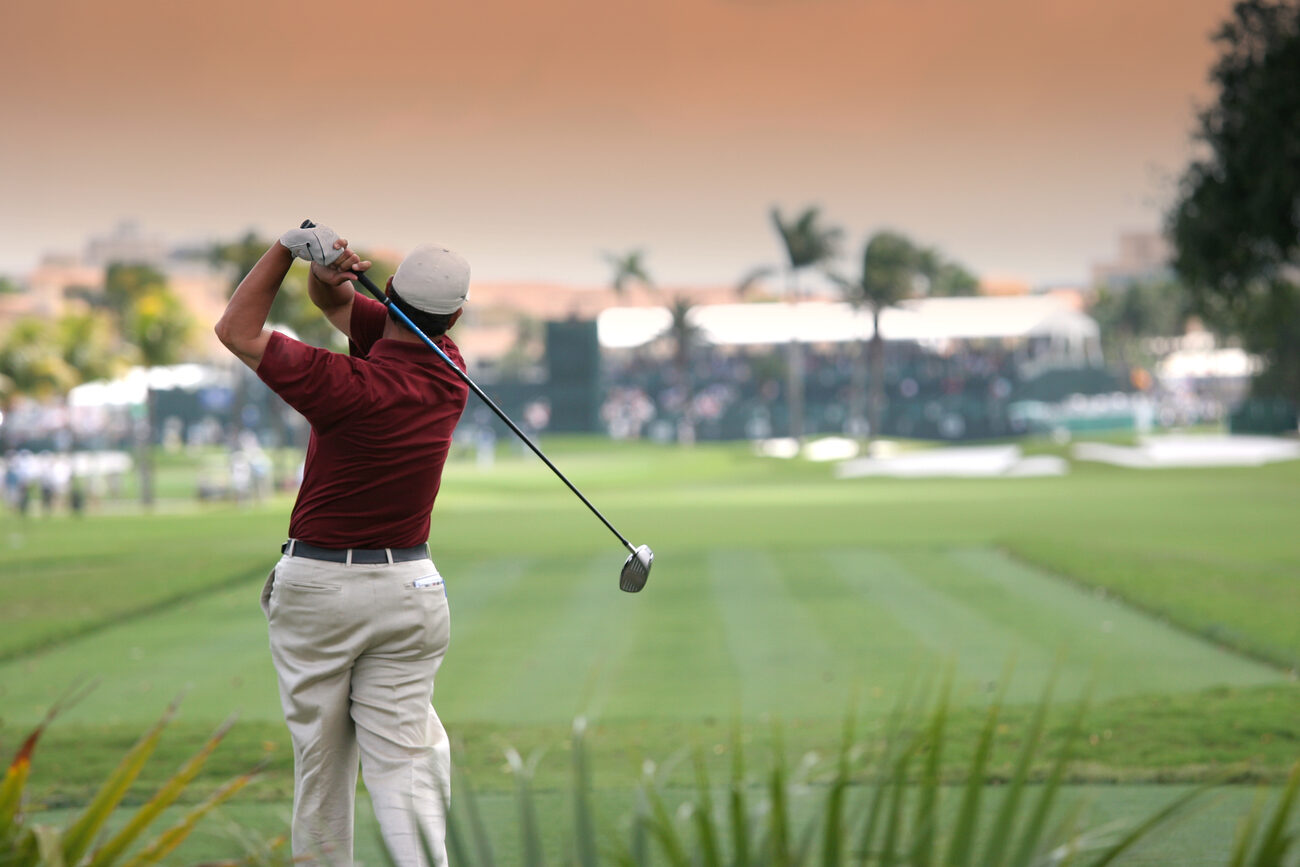 Travelers itching for a different sort of green will fall hard for the championship golf courses of Riviera Nayarit. From the Jack Nicklaus-designed Punta Mita Pacifico with its one-of-a-kind "whale's tale" 3b-style hole to the rainforest- and mangrove-enveloped Flamingos Golf Course, golfers will delight in trying out a new course every day.
Pro-tip: Officially opening August 1, the new family-friendly Dreams Bahia Mita Surf & Spa Resort and adults-only Secrets Bahia Mita in Riviera Nayarit's upscale Punta Mita community put you close to all the action.
LOS CABOS
Adventure and desert landscapes are two sides of the same coin—just ask Indiana Jones. Try a camel ride of your own through arid Cabo San Lucas, pursuing some of the region's premier rugged views. Or, if you're an explorer who "said no camels," search out exhilaration at Wild Canyon. Board a glass-bottom gondola perched 300 feet in the air for a bungee jump toward the canyon below as your adrenaline rushes straight up.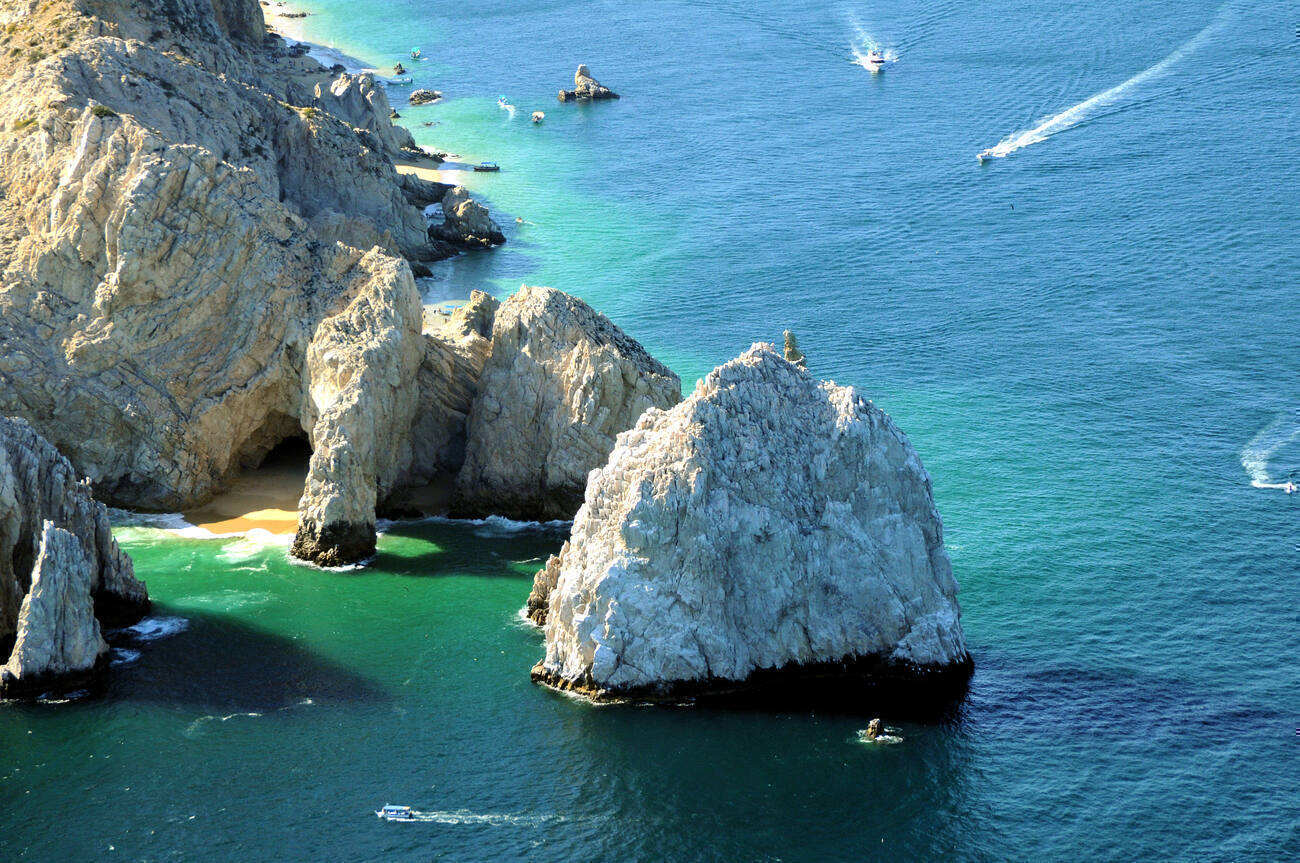 Romance is what gets a boost at the aptly named Lovers Beach, a secluded hideaway among Los Cabos' trademark rock formations. One of the few safely swimmable beaches, couples can get there by water taxi or kayak, or during a glass-bottom boat tour that reveals the diverse marine life below. On the way, don't miss the chance to see the destination's most-photographed attraction: El Arco, a solid granite arch jutting out from the Pacific Ocean and marking Land's End. Keep your camera handy; it's a favorite hangout for sea lions.
Making a name for itself among two-legged visitors, flyboarding has become increasingly trendy in Cabo, careening riders out of the water with a blast of hydro-pressure for a titillating take on water sports. Surfing, paddleboarding, jet skiing, parasailing, and even SNUBA®, a snorkeling-scuba diving hybrid that doesn't require certification, round out the offerings.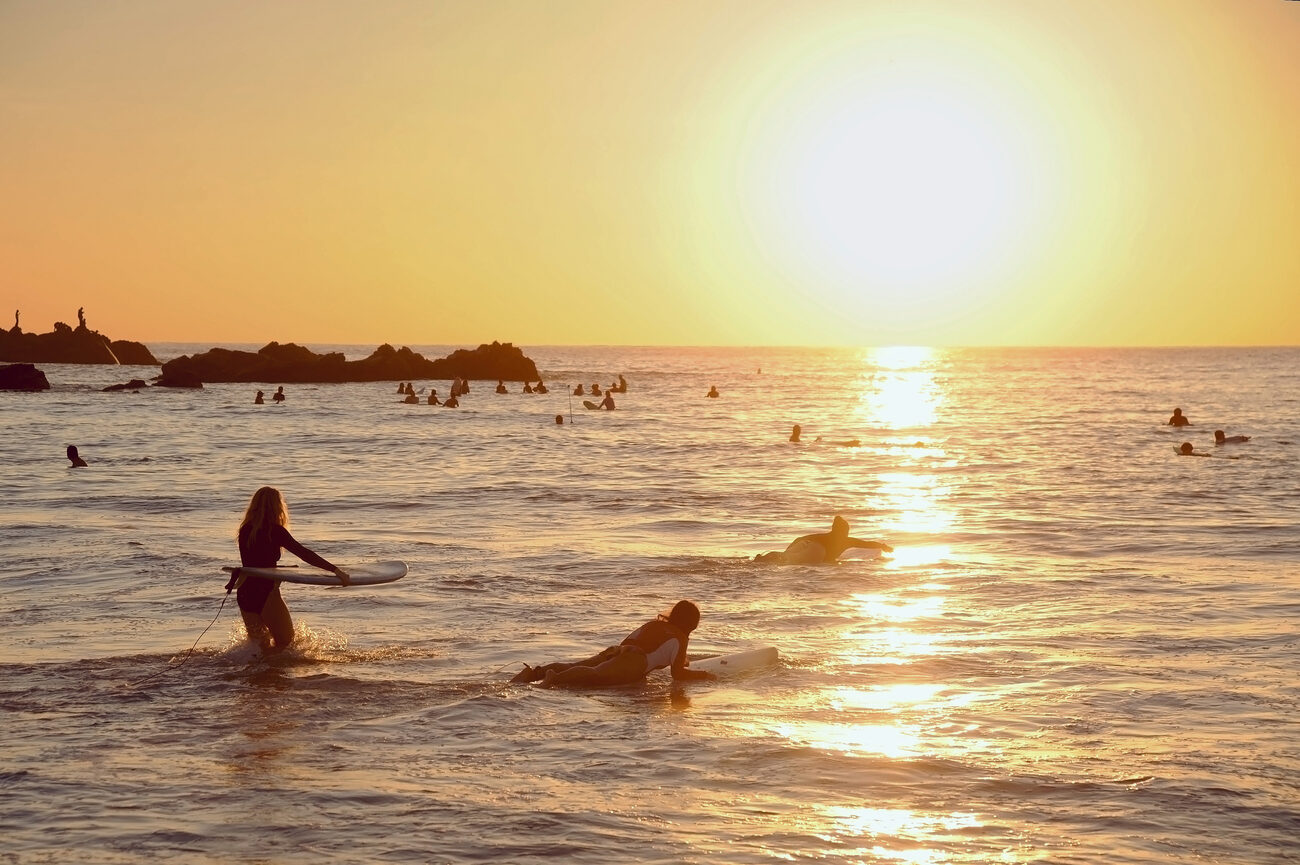 Less than an hour's drive away, the "Magic Town"—as Mexico has officially dubbed it for its cultural significance and beauty—of Todos Santos enchants surfers and art enthusiasts alike. The former gather at Playa Cerritos, one of Baja California's most popular spots for catching waves. Music and art festivals draw in the latter, as do the galleries and studios that pepper the cobblestone pathways lined with mango and avocado trees. But stunning as the canvases can be, local art doesn't get more mesmerizing than sunset at the beach.
Pro-tip: Art lovers traveling between November and June should add a stop in San José del Cabo to their itinerary. Every Thursday evening, the downtown Gallery District hosts guided art walks, sharing insider tidbits about the paintings, crafts, and jewelry on display.
Don't let the adventure stop here! Our tour of the great outdoors continues next in the U.S. and the Caribbean and Central America.