Stuck inside no longer! Explore what makes the outdoors "great" with these activities worth building a trip around.
After months spent indoors, getting back to travel also means getting back to the outdoor pursuits out of reach for too long. In fact, some of the best trips are the ones where you spend more time off the resort than you do on-property. From urban ziplining to getting up-close to natural phenomena, here are some of our favorite fresh-air adventures across the United States.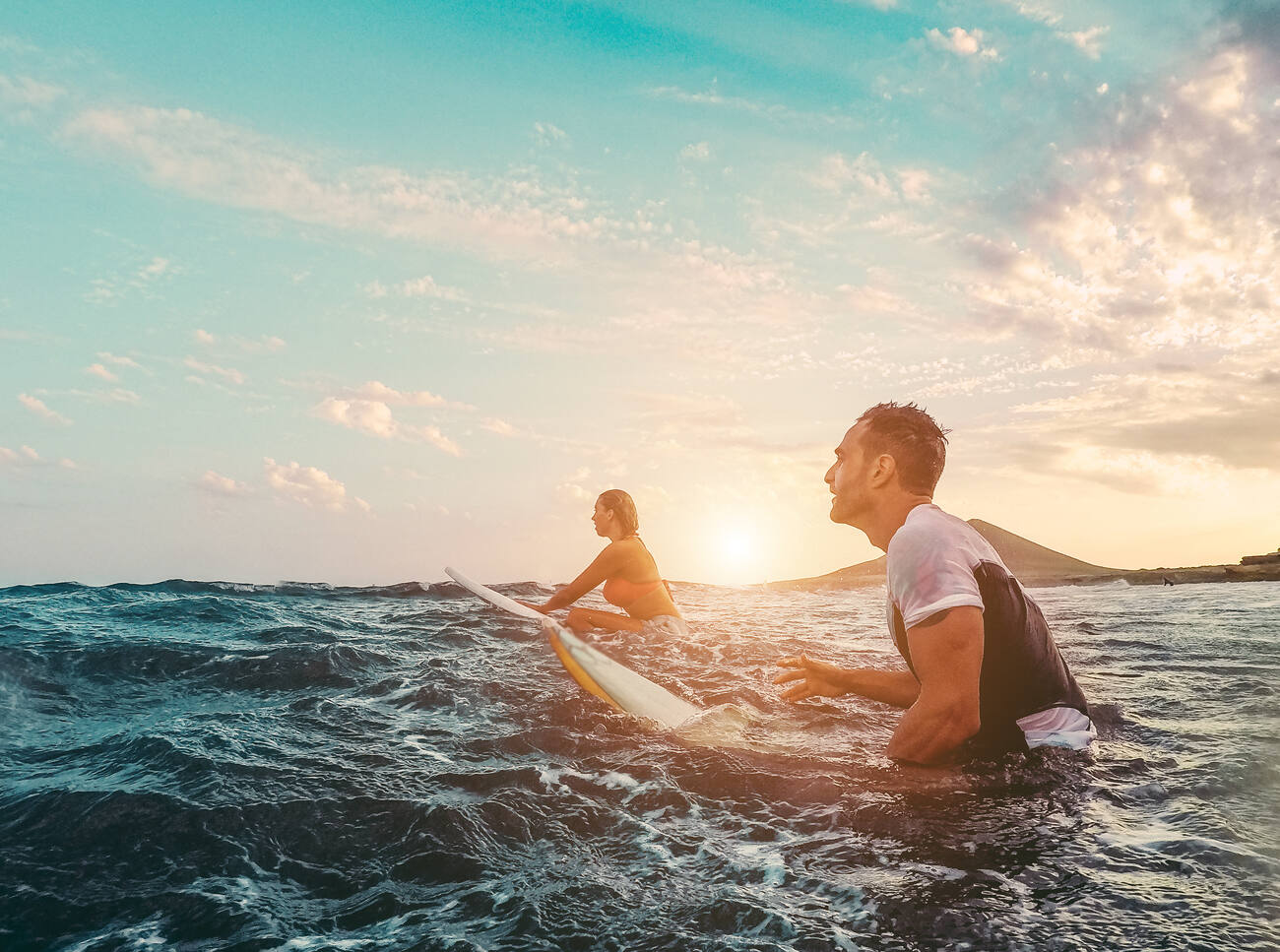 HAWAII
You can't talk about Hawaii without talking about the beaches. World-class, tinted shades of black, red, and gold, these coastlines are famous for their waves—and none more so than Oahu's North Shore. A surfer's paradise welcoming every level from beginner to legend, it's where the Vans Triple Crown is held each fall. Try out your best gold-medal moves, then refuel with a snack from one of Haleiwa's marvelous food trucks.
… But there's more to say "aloha" to beyond the North Shore. Head out for a whale watch off the Big Island's Kohala Coast December through May, or for a parasail or helicopter ride year-round. Savor locally grown fruit, taro, hearts of palm, macadamia nuts, ginger, and Kona coffee—all key to Hawaii Regional Cuisine—at a "sunshine" market on Kauai. Live like a paniolo for a day in cowboy country, Upcountry Maui, on the way to Haleakala, where you can watch the sun rise or set from 10,000 feet.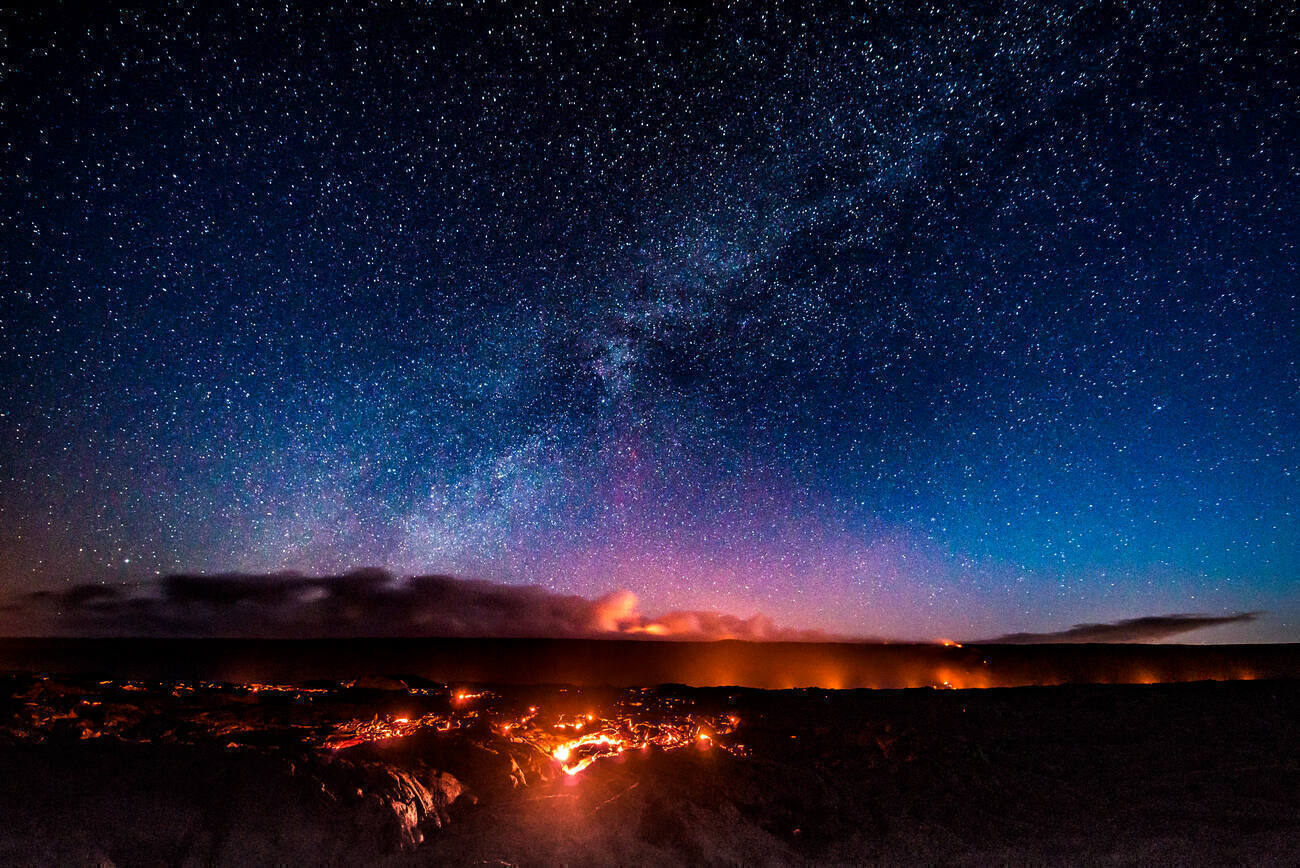 Trading tranquility for adventure but losing none of the views, certified sustainable Kualoa Ranch and reserve on Oahu serves up cinematic ziplining, ATV drives, horseback rides, and tours. Used as a filming location for flicks including Jurassic World and 50 First Dates, you'll feel like you're in the starring role of your own feature as soon as you step on set. On Kauai, little thrill-seekers can have their turn in the spotlight at Lihue Plantation; mountain tubing—rafting's much gentler cousin—is open to visitors five and older.
The role of Kauai's headliner, however, falls to a purely natural sight. Called the "Grand Canyon of the Pacific," Waimea Canyon State Park is the perfect spot for a picnic (but please don't share with wildlife), after a scenic drive. For even more spectacular landscapes, there's nowhere like the Big Island's Hawaii Volcanoes National Park, a UNESCO World Biosphere and World Heritage Site. Hike some of its 150 miles of trails past lava fields and rainforests, take the rental car along Crater Rim or to the "drive-in" Kilauea volcano, and study ancient petroglyphs for a glimpse into Hawaii's rich history.
Pro-tip: No trip to the Aloha State would be complete without a luau. These traditional outdoor feasts celebrate Hawaiian and Polynesian culture with music, dance, and the flavors of the islands, and tend to fill up fast. Check in advance if your hotel offers one on site, or book an off-resort event with Worldstar.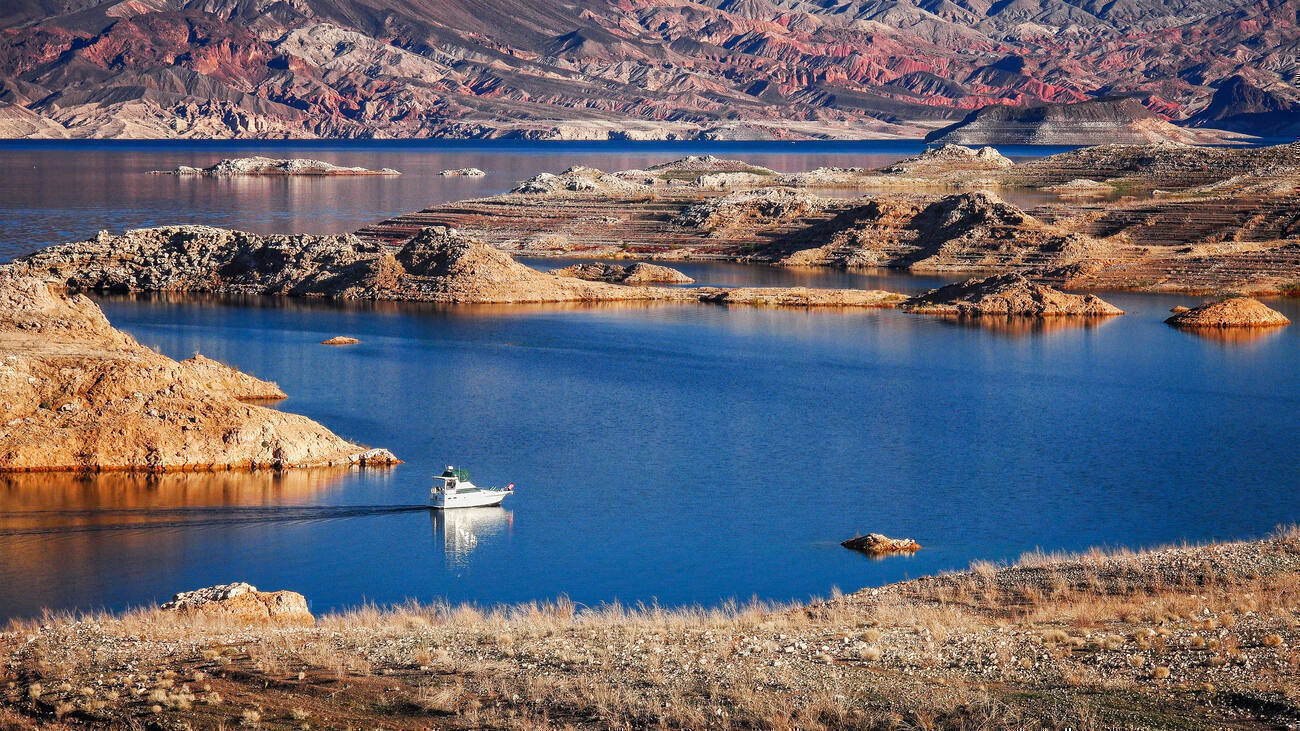 LAS VEGAS
When you think of Las Vegas, the casinos and shows of the world-famous Strip are probably the first thing that comes to mind. If you're looking for a little more adventure, though, you're in luck. Hike, swim, and boat at Lake Mead, America's first and largest national recreational area, spanning 1.5 million acres and only a quick drive away. Spend hours exploring red rocks dotted with iconic Joshua trees, peaceful coves, and nine wilderness areas. At night, look up to catch a glimpse of the Milky Way among millions of stars.
Back under the bright city lights, change up your perspective with a bird's-eye view at Fly LINQ. Zip down the Strip from over 1,100 feet in the air for a rush unlike any other. If a more grounded experience is your thing, the unique Dig This Las Vegas is sure to take kids big and small back to their Bob the Builder days. Hop inside a dozer, excavator, or forklift and get digging at this family-friendly "construction" site that lets you live out your big machine dreams.
Pro-tip: Pick a hotel that has alfresco experiences of its own for some downtime, like Dive In Movies at The Cosmopolitan's rooftop pool or Topgolf at the MGM Grand.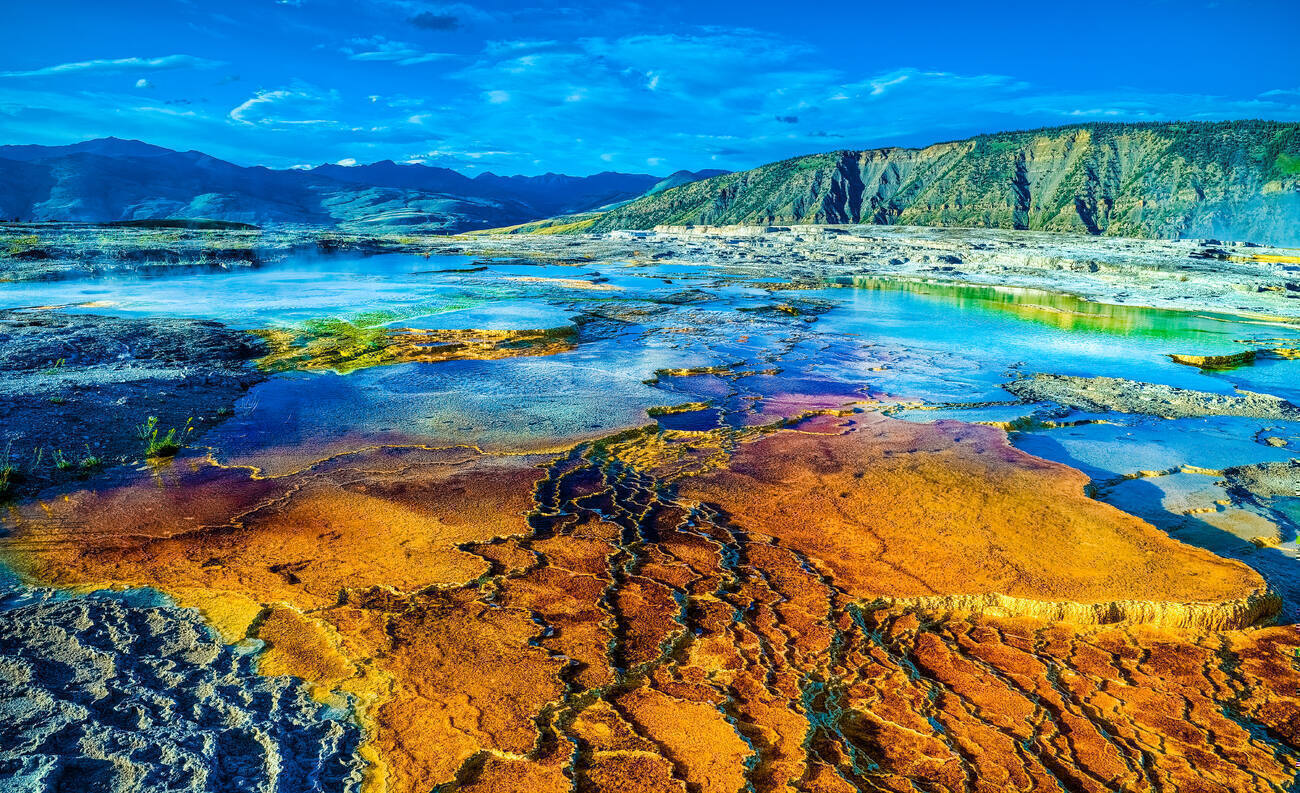 NATIONAL PARKS
There's never been a better time to appreciate our own backyard, or to visit what Ken Burns rightly called "America's Best Idea": the National Parks. And what better place to start than Yellowstone, inaugurated as the world's first national park just shy of 150 years ago. Nearly half of the globe's active geysers are found here, but it's the wildlife that bring many of the park's visitors back year after year. Black and grizzly bears, mountain lions, gray wolves, bison, moose, bighorn sheep, badgers, bobcats, river otters, and bald eagles are just some of the species you might see while walking, biking, or taking a guided tour.
Another national treasure, the Grand Canyon is perhaps the best-known of the parks, and with good reason. A mile deep, its sunset-shaded rock formations form one of the most magnificent landscapes in the world—credited as one of the Seven Natural Wonders—and spans across Arizona, Nevada, Colorado, and Utah. The perfect add-on to a Las Vegas trip, the canyon's West Rim offers easy access to the Skywalk, a horseshoe-shaped glass bridge 4,000 feet high at Eagle Point. Traditional Hualapai performances and a recreated village give visitors more to discover beyond the sights.
Pro-tip: Prefer to start in Phoenix? Plan on exploring the South Rim, a favorite of first-time visitors. Open all year long, it's home to the historical Grand Canyon Village, largely unchanged since the early 1900s, and the scenic overlooks of Hermit Road.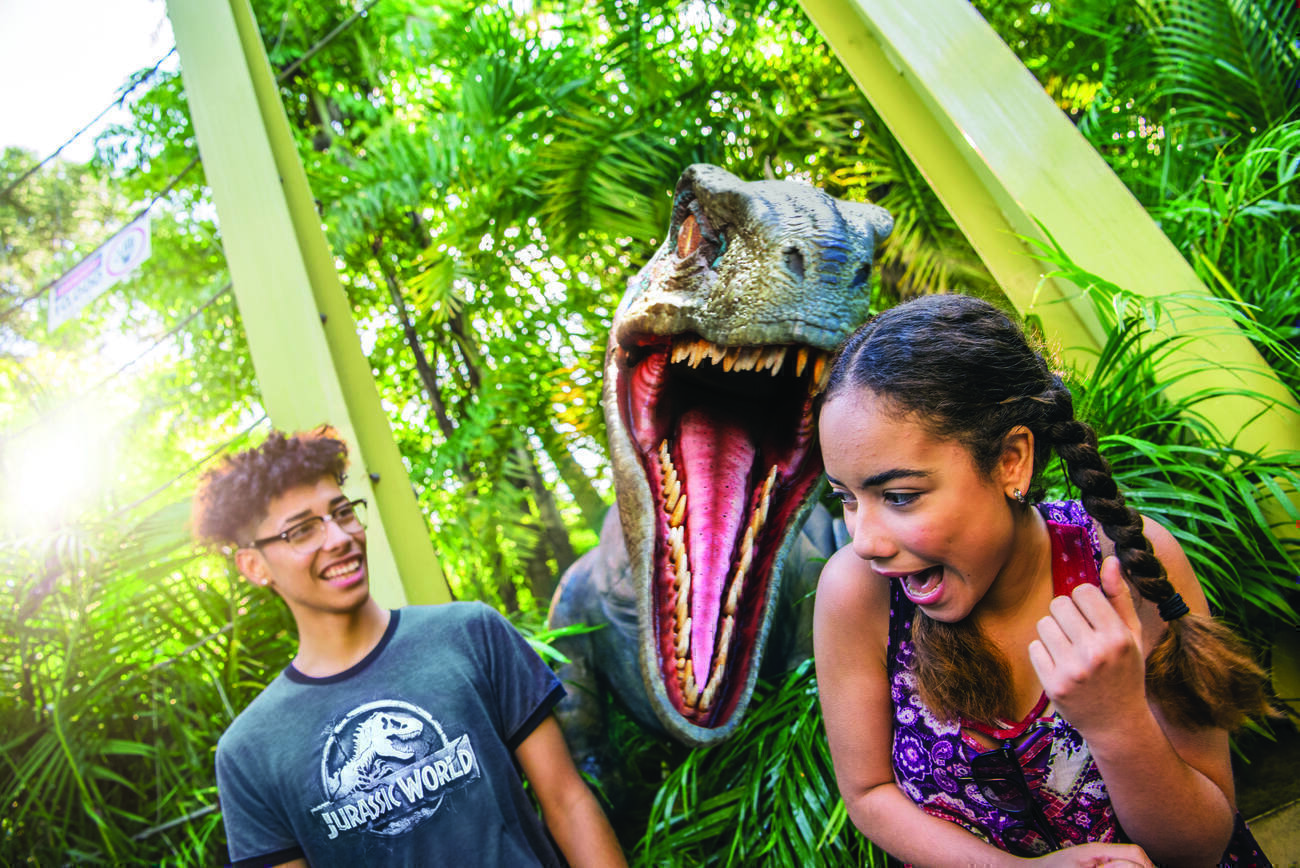 ORLANDO
As America's theme park hometown, this Sunshine State staple has no shortage of outdoor thrills for all ages. At Universal Orlando Resort™, the new Jurassic World Velocicoaster, a high-speed roller coaster featuring four inversions, will be first on the list for the bold at the Islands of Adventure. Doctor Doom's Fearfall® and Hagrid's Magical Creatures Motorbike Adventure™ spike adrenaline levels even higher, while attractions like the Caro-Seuss-el™ and Pteranodon Flyers™ provide kid-friendly fun. For a splashier take on adventure, water park Volcano Bay makes outdoor play a wet and wild ride with its lava-tube paths, body slides, and winding river.
Understanding excitement comes in many shapes and sizes, Walt Disney World® hits all the notes across their four parks with classics like Test Track and Expedition Everest – Legend of the Forbidden Mountain as well as newer rides like the Seven Dwarfs Mine Train and Slinky Dog Dash. Character experiences and seasonal events such as Epcot's International Flower and Garden Festival give guests even more reason to be out in the fresh air; wildlife exhibits like the Maharajah Jungle Trek make them want to stay out all day.
Pro-tip: Park-hopping within the same day may be suspended or limited due to COVID-19 restrictions, so be sure to decide which park you want to visit when ahead of time, and make any necessary reservations.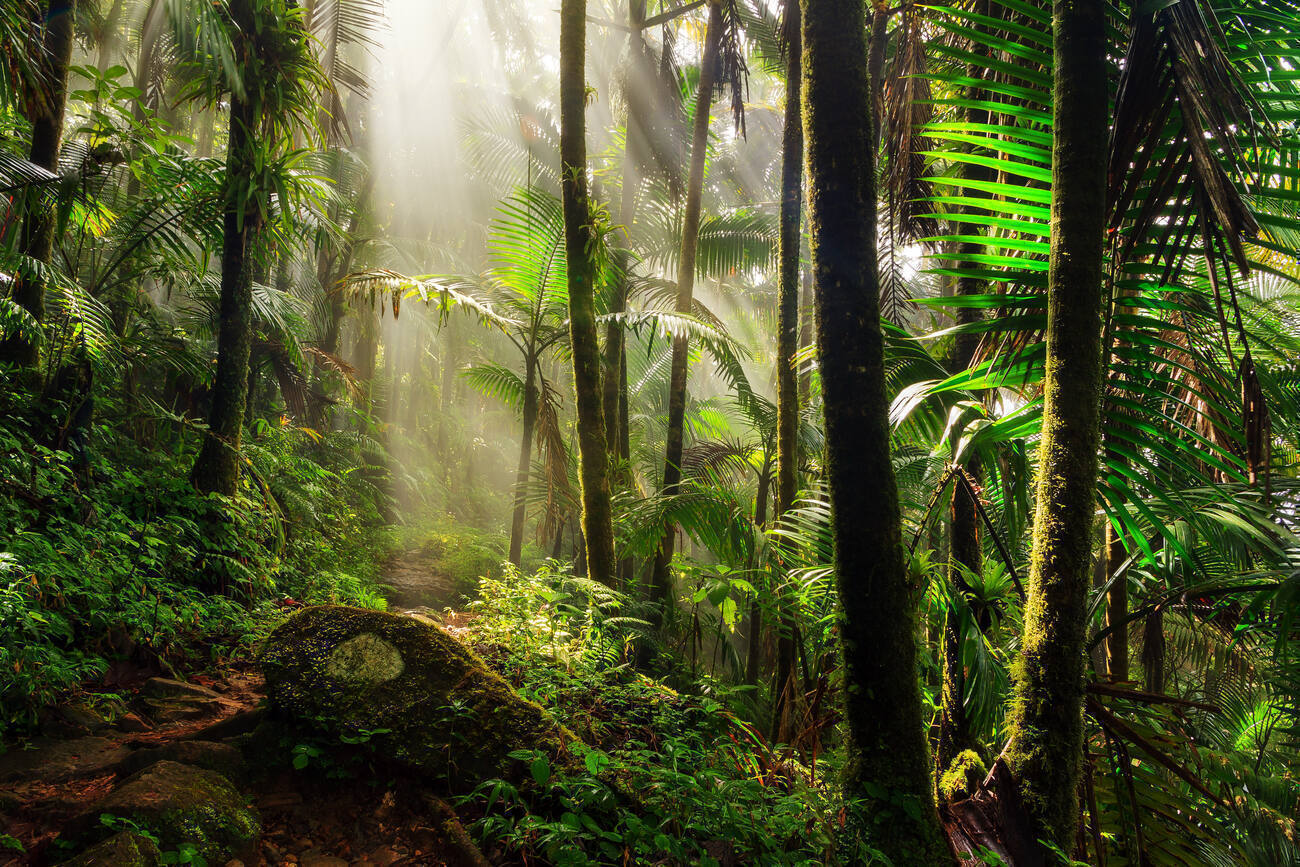 PUERTO RICO
Giving any vacation an instant "glow" up, Puerto Rico's three bioluminescent bays—a natural occurrence as rare as it is beautiful—light up by night. Located on the popular resort destination of Vieques Island, Mosquito Bay is the best-known. Don't let the name put you off; it's the Guinness World Record-holder for brightest bioluminescent bay on earth. Feel like you're drifting through another world on a glass-bottom boat or kayak ride as blue light cast by tiny dinoflagellates illuminates the water. A lack of light pollution makes the experience even more bewitching.
The natural marvels don't end there, though. Covering nearly 29,000 acres, El Yunque is the United States' only national tropical rainforest. Tropical birds flit between its lush trees, and hiking trails lead to hidden waterfalls and secret pools ideal for a swim. The daring will love the El Angelito path in particular; it ends with a rope swing impishly positioned right above a lagoon.
Toro Verde Nature Adventure Park ups the ante with a complete playground of activities, including one of the longest ziplines in the world. Located less than two hours from capital San Juan, it's easily accessible by rental car or tour. Spend the day exploring suspension bridges, bike circuits, and treetop platforms. Or, hit one of Puerto Rico's 300 beaches, where surfers, paddleboarders, and snorkelers while away the hours.
Pro-tip: Book your bio bay tour on a night when there's a new moon for optimal viewing. The waters will seem to glow even brighter in the full dark.
Once you've chosen an adventure, book it well in advance to guarantee that the experience you're vacationing for is one you won't miss out on.
Want more thrills? Click here for action-packed recommendations in Mexico, or here for the Caribbean and Costa Rica.
Universal's Islands of Adventure™ image courtesy of Universal Orlando Resort.™