We've got the masks. The gloves. The face shields, UV wands, and all our other external gear. But let's talk about staying well from the inside out.
Hallelujah! Huzzah! And a hip, hip hooray! Not one, but two COVID-19 vaccines are out in the universe and in many arms already, and the future is already looking brighter.
However, that's not to say we ought to give our bodies a little boost. Science works miracles, but we could all use a little help from our internal cellular friends.
We touched on a few immunity boosters in our Safe-Travel Gift Guide for the Age of COVID-19, but of course, that's a much larger topic than can be summed up in one section of a buying guide! Read on to find out what you can do to shore up your immune system ahead of travel (and any day, really) and what new natural herbal supplements you should have on your radar in 2021 as we get ready to travel again.
Take Your Vitamins
Chances are we're not getting all the letters of the alphabet we should be getting just through our daily nutrition. Actually, toward the end of the year, we'll bet on it, since #treatyoself season means that your body ceases being any kind of non-desecrated temple and YOU EAT WHAT FEELS GOOD, BECAUSE 2020! *Ahem.*
That said, hopping back on the wellness train can be as simple as filling in those gaps in important vitamins and minerals. A good multivitamin is a decent place to start, but Vous Vitamin is a nifty new service created by two practicing physicians that creates personalized daily multi-vites and delivers them right to your door. You fill out a questionnaire, they hone in on your individual deficiencies, and then add on immunity boosters like D3, C, and zinc.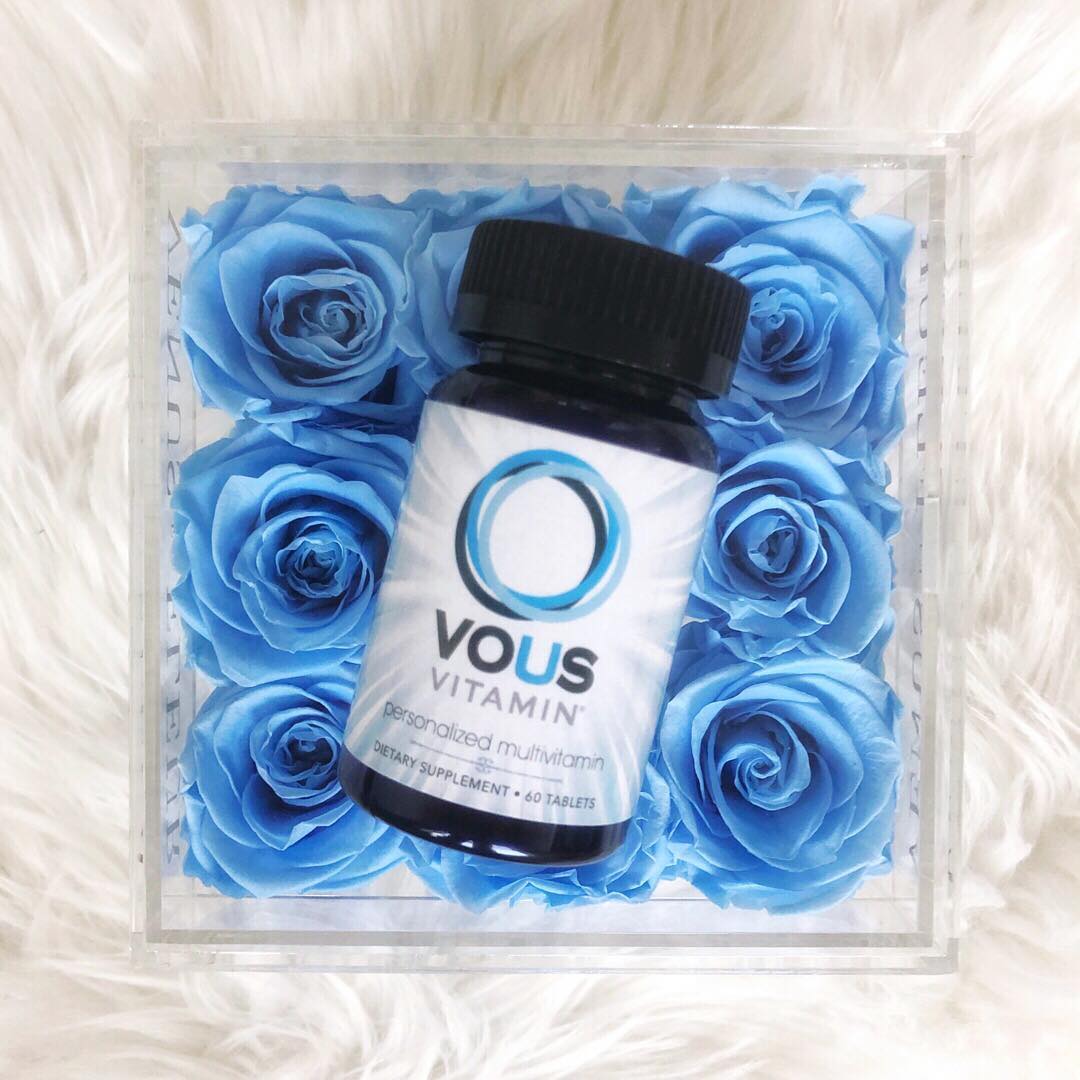 Supplement at First Sign
Sniffle, tickle, or sneeze, no indicator is too small in a pandemic. There are a lot of quick-draw remedies floating out there that claim to be like nitrous to your engine (for the Fast and Furious fans among you), and the good news is that they're pretty readily available at any drugstore, supermarket, or big box retailer these days.
Cold-Eeze and Zicam are perhaps the most well-known of the brands out there. The former comes in lozenge or chewy gummy forms, and their claim to fame is the active ingredient of Zinc Gluconate. Their proprietary formula claims to start working immediately to release zinc ions, which some scientists believe can stop cold germs from replicating, thereby shortening your downtime.
Zicam is also powered by zinc, and come in RapidMelts® form in addition to fruit drops and lozenges. You may also have seen their cooling nasal swabs, which is an innovative, non-oral way to get that immunity boost.
Minimally packaged Coldcalm is a homeopathic cold shortener that many swear by, and users love that they come in easy quick-dissolving tablets you just tuck under your tongue; don't cause drowsiness; don't interact with any scripts you may be on; and have no preservatives. The active ingredients are made up of botanicals that are said to relieve sneezing, nasal congestion, sore throats, runny noses, and headaches.
For kids (and adults, because why not?), Little DaVinci's Immuni-Z + Elderberry lozenges may just be the spoonful of (non-)sugar you need to make that medicine go down. It's actually sweetened with stevia, xylitol, and honey powder instead, with lemon and berry flavors to make it even more appealing. This tasty hard candy-like supplement is doctor-formulated and adds elderberry and vitamin D3 to the mix for a powerful bump to your systems, and it's delicious as a lozenge or chew, if you can't resist biting down! Zarbee's Naturals is also all about the antioxidant elderberry lately, too, if you need something a little more accessible in a pinch.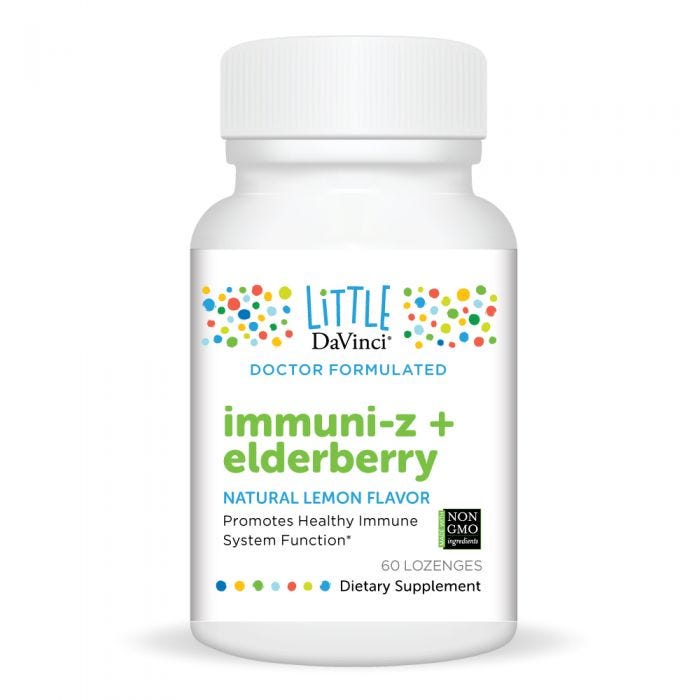 (Don't) Spill the Tea
At the first sign of infection, you're going to want to veer away from your usual joe and switch over to something less abrasive to your stomach and lower in caffeine, as caffeine can lower your immunity due to its dehydrating effects and ability to raise your cortisol levels. For angry sinuses and fiery throats, few things beat the warm coating that good old-fashioned tea provides. There are a lot of immune-boosting herbal blends out there—Celestial Seasonings makes a particularly soothing one that they've shifted to their Sleepytime series called Echincacea Complete Care. This caffeine-free blend contains vitamin C and zinc, plus chamomile, spearmint, and peppermint for a cooling finish.
Yogi is another brand that specializes in teas with added benefits. Their product line includes lemon, graprefruit, elderberry, orange clove, and of course, Echinacea.
You can also opt to make your own hot drink—ginger turmeric tea is a common home preparation and this recipe is very easy and explains the purpose of each of its ingredients. However, this can be a harsh, no-nonsense drink, which organic Jahmu Chai addresses with their "Liquid Sunshine" mixes, available in Chai, Coconut, and Cacao. With these, you can make trendy Golden Milk easily in the familiar flavor of your choice.
There's also nothing wrong with classic honey lemon tea in a pinch. Honey is a natural antibacterial, rife with antioxidant power and even anti-tumor properties. Go for decaf black or green, and look for real Manuka or raw honey for your best bet. Local honey is fantastic to help build your resistance to local plant-based allergens, too, so keep some on hand for when cold season changes over to allergy season.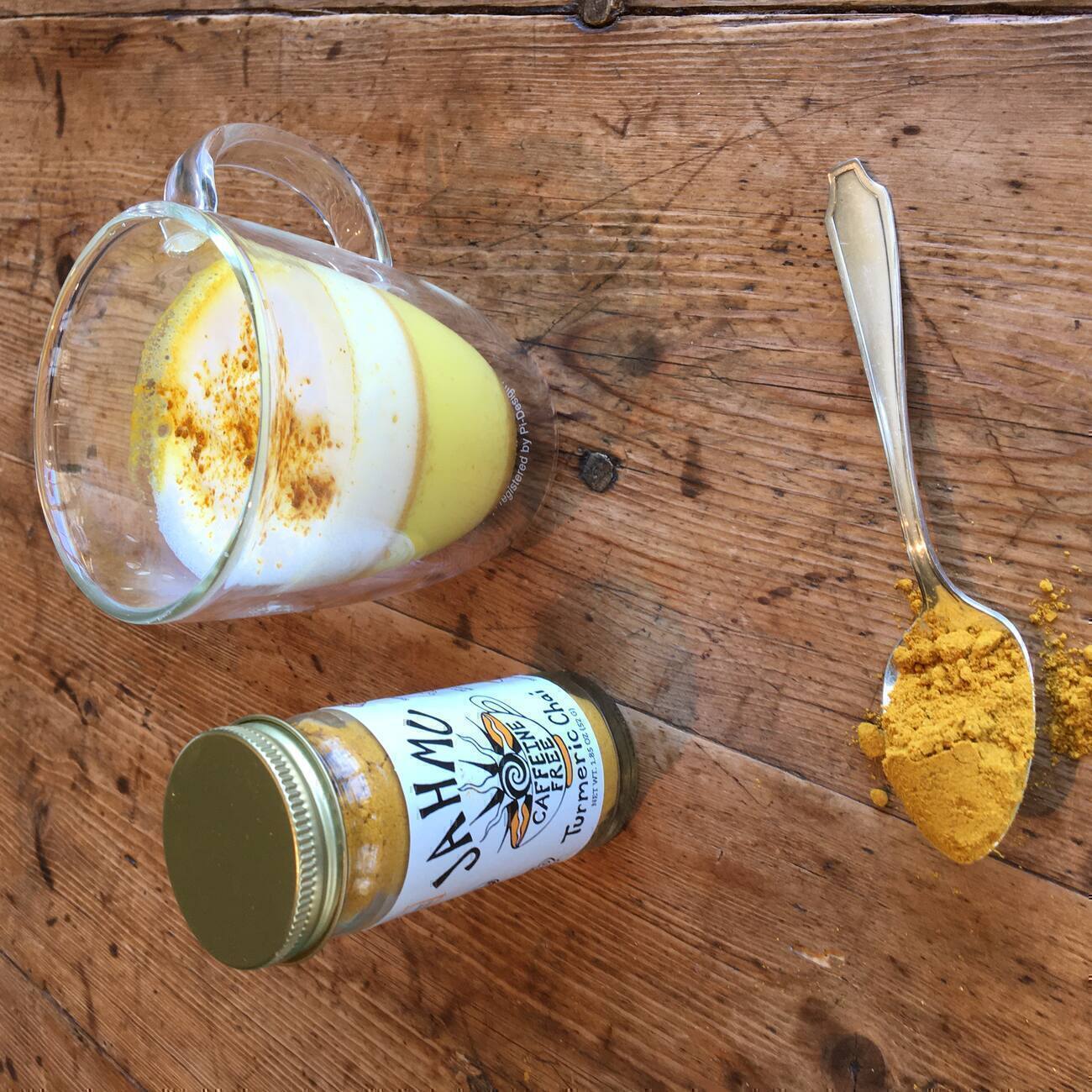 Catch More Zs than Zinc
Yes, zinc is a cold season breakout star, but supplementing your R&R may actually help to boost your immune system more than more tangible add-ins to your life. According to Healthline, "getting adequate rest may strengthen your natural immunity" and if you're already coming down with something, sleeping allows your immune system to better fight any invading germs. SleepFoundation.org further backs up that claim, stating that "sleep and the immune system have a bidirectional relationship," which is to say that one affects the other directly. And when you sleep, certain components of your immune system are triggered to rev up, including an increased production of cytokines associated with inflammation recovery, strengthening adaptive immunity as it reinforces immune memory.
So don't just call it your beauty rest—you're napping for your health!
Stay Active
And of course, don't underestimate the power of exercise. Whether you're starting to fade or just having a normal day, it may feel like tough going at first. But once you warm up and get that breath and blood flowing, you'll immediately feel more open. Studies indicate that regular exercise may reduce inflammation and help your immune cells regenerate regularly. More importantly for the current state of our world, it's good to know that even a single session of moderate exercise can boost the effectiveness of vaccines in people with compromised immune systems (so add a good sweat sesh to your COVID vaccine day-of to-do list!). And you don't even have to go hard—prolonged, intense workouts can actually suppress your immune system, but taking it easy with a brisk walk, swim, hiking, or other medium-intensity steady-state cardio, like cycling or a light jog can power it up more effectively.
Looking for more ways travelers can live better? Other stories and suggestions to share with the homebound wanderluster? Stay tuned to our Lifestyle and Shareables sections here on TravelBlogue for lifestyle content that speaks to you.