In the land of the free, take Pride in these top-billed domestic vacation destinations, where #LoveWins year-round.
As a progressive country, there are a ton of destinations from sea to shining sea that welcome diversity, inclusion, and believe that love is love. And that's for sure something to be proud of, as every destination does it differently. However, let's be honest: some just do it better than others. Here are our top picks for LGBTQ-friendly spots across America whose rainbow flags fly boldly, brightly, and rightly not just during Pride Month, but all year-round.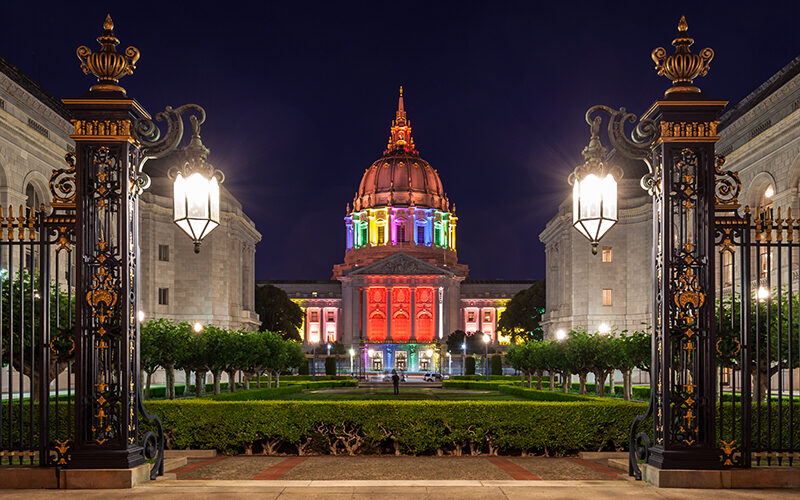 San Francisco, California
'Frisco is proud to call itself "the gay capital of the world," "the gay Mecca," and "the original gay-friendly city," and as the symbolic heart of gay rights progress for over 100 years—since its first really out gay bar, The Dash opened its doors in 1908—it has every reason to be. The first U.S. Gay Community Center can be found here, and so was the first-ever Pride parade. In fact, the famous rainbow flag was designed right here in San Francisco by Gilbert Baker back in 1978. And even more important, it's the first city to have licensed same-sex marriage, a big and necessary step toward equality that was taken only as recently as 2004.
Well-paired: There's an abundance of things to do in San Francisco, not to mention the entirety of Northern California. Take your pick of gorgeous hotels in the ALG Vacations™ folio, and add on excursions like a tour of Alcatraz. And in a time where unity among the marginalized is more important than ever, do your part to #StopAAPIHate and support the oldest Chinatown in North America.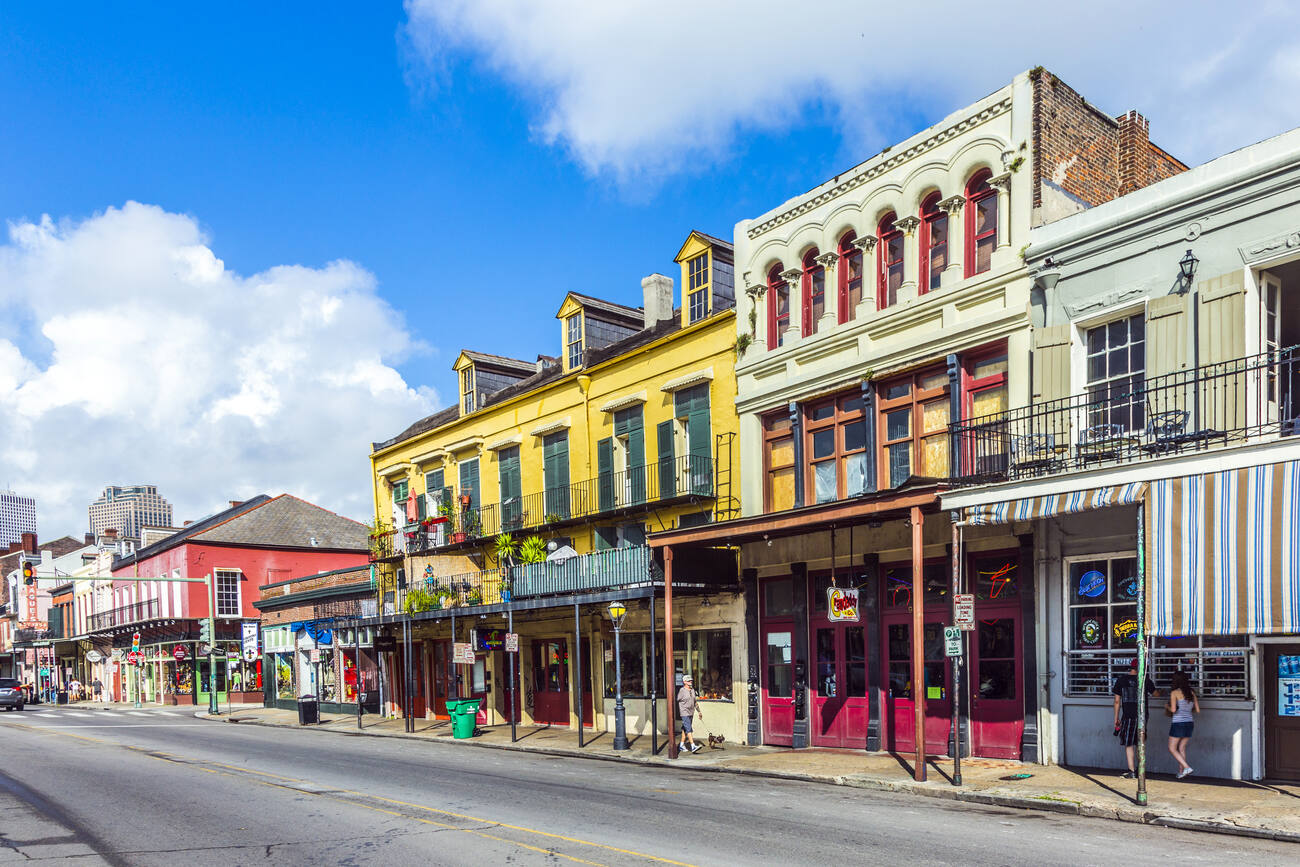 New Orleans, Louisiana
In this fun-loving city, its residents celebrate their strong queer community year-round, particularly on the lower half of Bourbon and in artsy Marigny. There's no end of festivals in general, but the LGBTQ are exceptional: Halloween, when proceeds from the biggest bashes go toward charity; the Saints & Sinners Literary Festival in May; a family-friendly Pride that's among the fastest-growing for gay travel; also family-friendly Gay Easter Parade; and finally, the more raucous, famous Southern Decadence ends Labor Day weekend with flamboyant panache. For those visiting during a rare "off" time, visit Café Lafitte in Exile, tied with WhiteHorse Bar in Oakland for "oldest gay bar in America," and drink in the history.
Well-paired: The Crescent City is chock-full of things to do, but you should definitely stay long enough to venture to another parish. Not only does ALGV offer a fantastic choice of hotels in New Orleans, but add-on excursions and tours, too.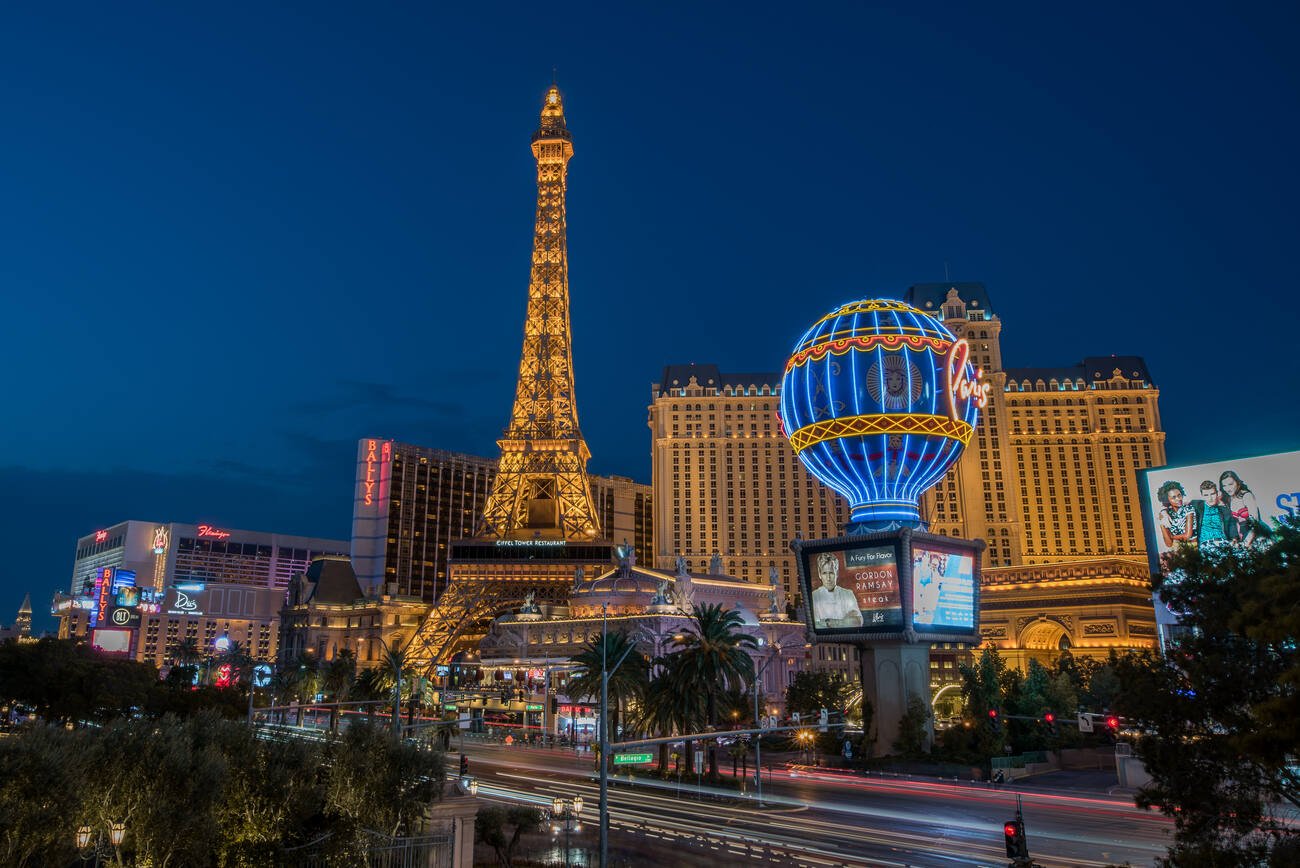 Las Vegas, Nevada
In a city where Elvis can marry anyone on a whim, it's not surprising that love in all forms is celebrated. The whimsically and affectionately nicknamed "Fruit Loop" district is home to some of the most fun, irreverent entertainment in Vegas, while plenty of clubs spread across the Strip provide sophisticated settings for social butterflies. Many major hotels host special parties specifically for the LGBTQ community, and of course, there are always bars for every color of the rainbow, from sports to country, dive bars, and neighborhood favorites. Need more options? The Pride Concierge program is available at the Wynn Las Vegas and Encore to help you find just the experience you're looking for.
Well-paired: Visit Reno, the "original" Vegas to do a fun compare-and-contrast study. This city just earned itself a perfect score in the 2020 Municipal Equality Index for its policies and inclusion of the LGBTQ community, and is easily bookable in VAX VacationAccess for travel advisors.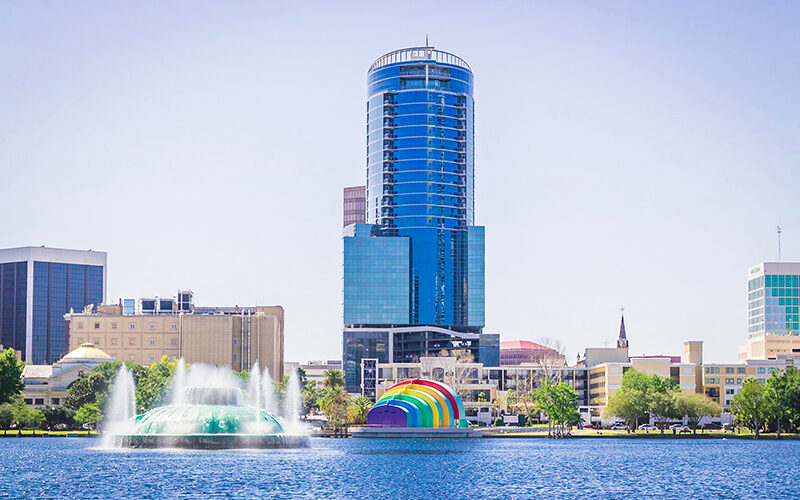 Orlando, Florida
This theme park-heavy destination is well known as a family destination, and to us, that means families of every kind. Orlando is highly inclusive, and was named the first-ever "City of the Year" by GayCities.com, a title it's worked hard to keep as it maintains its perfect score on the Municipal Equality Index. Those famous parks do their part in making sure those rankings stay high, with events like Red Shirt Pride Day at Magic Kingdom, honoring the first LGBTQ social gathering there; the Tidal Wave Party at Disney's Typhoon Lagoon® Water Park; One Magical Weekend at Walt Disney World®, and more. Outside of there, check out the Milk District, dance your cares away at Southern Nights, take in a performance of the Orlando Gay Chorus at The Plaza Live or the Men of SAVOY in the Ivanhoe Village district, and more.
Well-paired: Don't forget to buy your tickets in advance! ALG Vacations™ brand Funjet Vacations is a favorite among travel advisors for booking Disney, and all of our brands offer tremendous specials for in-park hotels, which come with special perks like early access, skip the line privileges, shuttles, and more.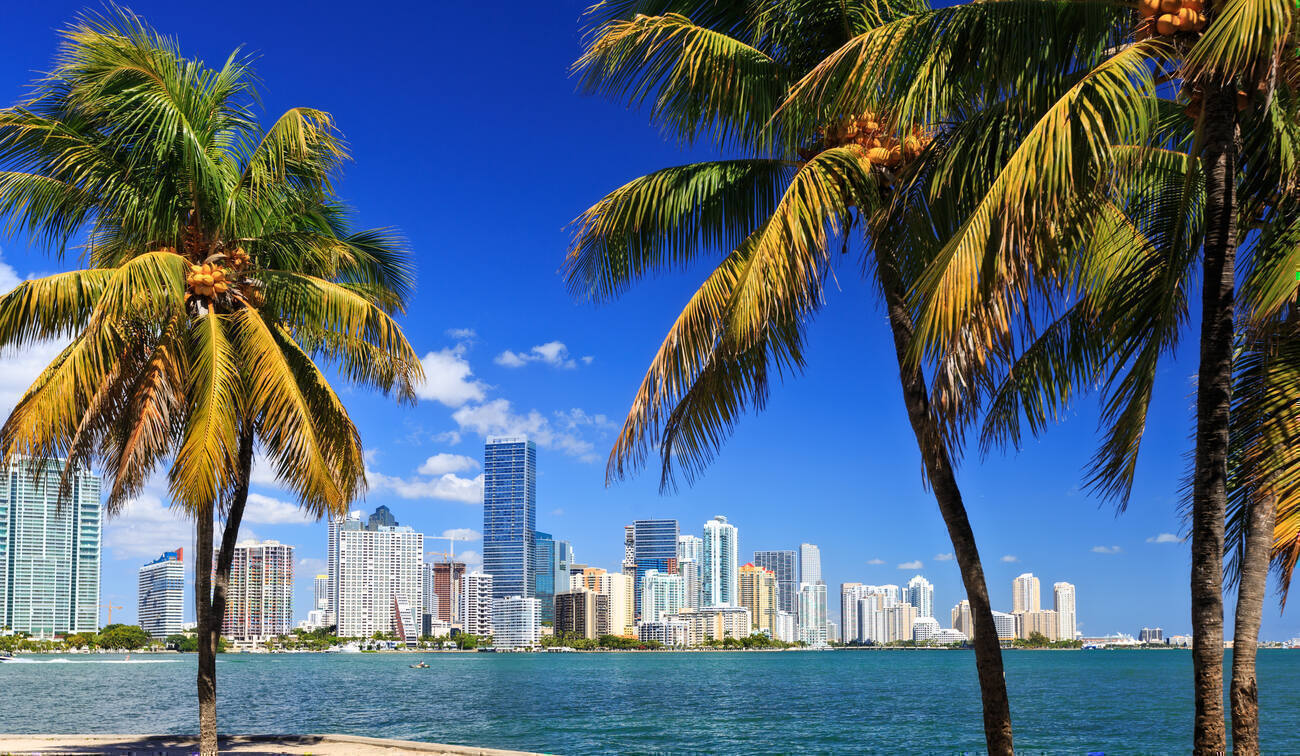 Miami, Florida
Miami is swanky, but did you know it's also one of the most liberal cities in America? With beautiful ocean views, beautiful people, and a lively, diverse mix of cultures, music, cuisine, and architecture, it's really not surprising that it's on everyone's list as among the best LGBTQ destinations in America. In fact, it's even known as "America's Gay Riviera." The entire city is obviously gay-friendly, but if you want to be in the thick of it, South Beach is where everyone wants to be, regardless of sexual orientation. However, the highest concentration of LGBTQ action can be found around 12th Street Beach and Ocean Drive.
Well-paired: Rent a car with your ALGV booking and take a drive down to Key West … and stay a while! This is a fantastic way to experience two beach styles in one vacation.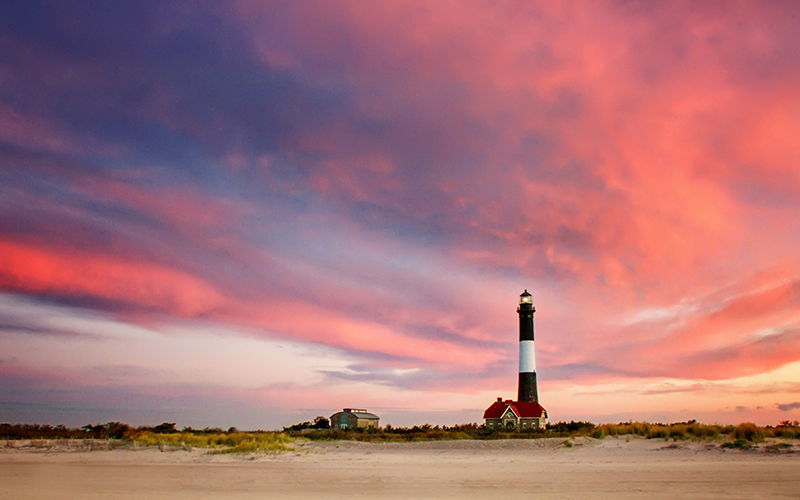 Fire Island, New York
Just a short drive and ferry ride away from where ALGV agent-only brand Travel Impressions had its headquarters for over 40 years is a wonderful barrier island boasting sand as far as the eye can see and nary a car between beaches. Famous Cherry Grove and neighboring Fire Island have been renowned as havens for LGBTQ recreation for decades, the casual, unstuffy vibe of this beach destination drawing over 2,000 summer residents to "Gay Fire Island" per year.
Well-paired: Make it a bucket-list experience trip. Start with a glamorous stay in Manhattan—ALG Vacations™ offers plenty of options!—then hop onto the Long Island Railroad and short ferry to Cherry Grove for the best of city and sand.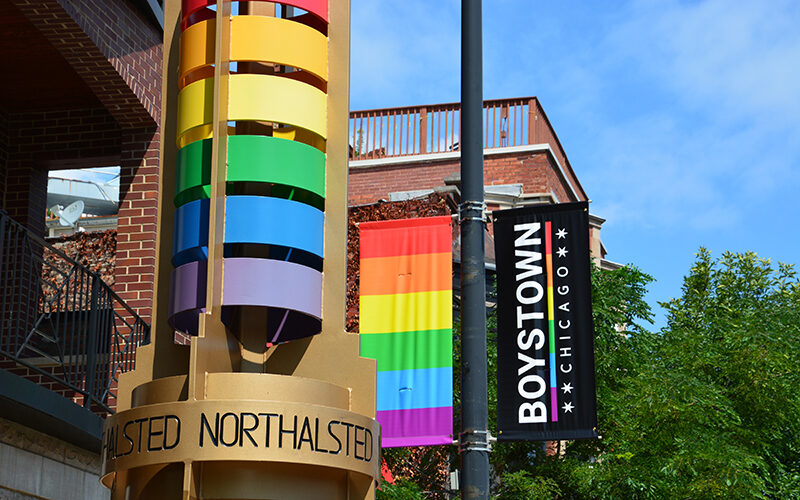 Chicago, Illinois
Home of another ALGV brand, Apple Vacations, Chi-town is hot even when it's cold. This city is proud to claim the title of first recognized gay neighborhood in all of the U.S.: Boystown. This neighborhood is known to be one of largest LGBTQ communities in the Midwest, and has hosted the city's annual Pride parade since 1971. For more background, check out the Chicago Gay and Lesbian Hall of Fame, National Gay and Lesbian Sports Hall of Fame, Gerber/Hart Library, Leather Archives and Museum, and the world's only outdoor queer history museum, Legacy Walk. Then kick back at Jeffrey Pub, the oldest documented gay bar in Chicago, and feel good about supporting a spot that's both important to LGBTQ culture and black-owned. Then think about exploring Andersonville, another neighborhood with strong ties within queer life, and hosts an event that combines Pride with Midsommar.
Well-paired: With a great public transportation system, you can stay at any of the hundreds of options ALG Vacations™ offers in Chicago and still easily get to any of the great gayborhoods there. Rent a car with us to explore on your own schedule.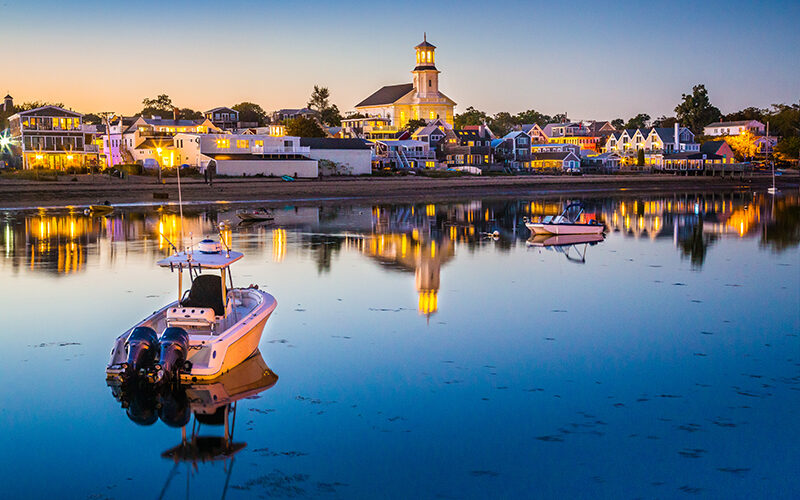 Provincetown, Massachusetts
Set on the edge of Cape Cod, this remote town "celebrates individuality and freedom of expression." And in the summertime, they celebrate it all the harder, with amazing (specifically) gay and lesbian events that start with Pride and end with … well, never! Although it's a warm-weather retreat, it's been an enclave for the LGBTQ community for decades before Pride was even a "thing." In the summertime, there's Bear Week, Girlsplash, and Carnival just to name a few, and in the fall, Fan Fair, the original transgender week. After Holly Folly, things slow down, but it only takes a few short months for them to ramp it up once again.
Well-paired: Do a few nights in Boston with a swanky hotel from the ALGV portfolio, then rent a car and drive out for some shorefront fun. It's only a couple of hours away.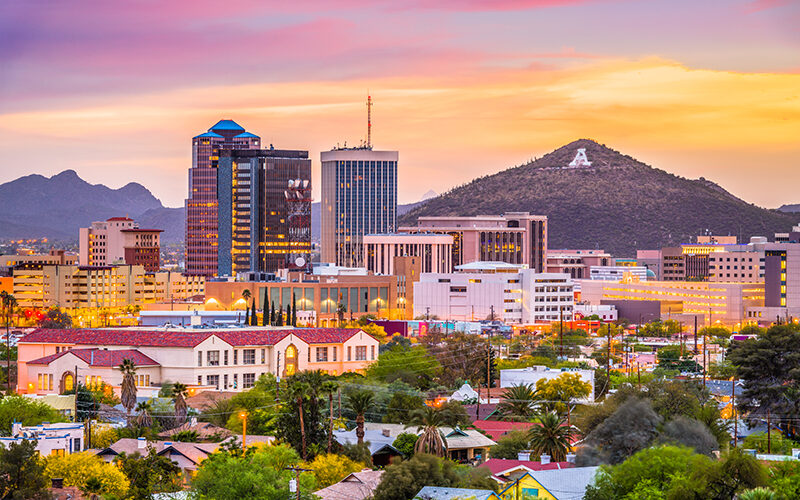 Phoenix and Tucson, Arizona
If you're looking to limit the amount of red you see from this state to the spectacular national parks, you're in luck—these spots of blue in the desert have a great record for scoring well on the LGBTQ equality rankings, despite the state itself's lack of anti-discrimination laws. These cities, on the other hand, have fought all the harder to be inclusive, and supporting them and the local queer community are all the more reason to visit. But let's be honest—the beauty of its truly great outdoors, art scene, nightlife, and adventure options in the—did we mention?—stunning surrounding desert are draw enough.
Well-paired: These two destinations, obviously! They're less than two hours away from one another driving, so it's well worth it to explore both. Scottsdale is also nearby to Phoenix if you prefer a tonier atmosphere, and all are bookable through ALGV's VAX.
At ALG Vacations™, we take Pride in our advisor partners and their customers and celebrate diversity every day. This month, look for more LGBTQ-specific travel tips you can share with your vacationers, and a continuance of our tradition of inclusion.