Of the many reasons to love the U.S. of A., a big one is love. At ALG Vacations™, we believe that #LoveIsLove. We believe in standing behind every color of the rainbow, not just during Pride Month, but every month. And on an even more personal level, we believe strongly that everyone deserves a wind-in-your-hair, sand-in-your-toes, waves-at-your-feet beach vacation.
We often recommend resorts in destinations like Mexico, particularly in Cancun, Riviera Maya, and Los Cabos for the West Coasters. Everybody knows they've got beachfront hospitality and all-inclusive luxury down pat. The same can be said of Dominican Republic, another one of our top suggestions, particularly in the Punta Cana and Bavaro Beach area.
But we understand that not everyone wants to travel internationally right now and that some want to avoid having to get another COVID test in order to fly back in. The great news is that we have two beautiful coasts of beachfront to offer travelers of any and all orientations! Here are our top picks for LGBTQ vacationers, selected for their welcoming vibes, gorgeous vistas, and strong LGBTQ communities.
Kauai, Hawaii
The oldest and northernmost of the Hawaiian islands, the Garden Island is the one you go to in order to get closer to nature. But if that's not enough, guests can get even more natural with Donkey Beach, which is proud to be both gay and au naturel. But we all know that the latter isn't a precursor to LGBTQ beachfront requirements—Lydgate State Park and Kauapea Beach are other gathering spots for members of this community. But of course, all are welcome at all of the island's many beaches, waterfalls, rivers, and other general waterfronts. Like all states in the U.S., gay unions are legal and as far off the mainland as Hawaii is, it's happily no exception.
Stay Here: Sheraton Coconut Beach on the eastern side—just south down the coast from Anahola—hosts a monthly drag brunch that in the past, has been consistently sold out every time. They've just started them back up and have added up to three shows per month to their future plans, so make sure you book your tickets along with your stay! Also, they've recently partnered with Brunch Babes to have a float in the Pride Parade, and hosted an event after the parade, making it wonderfully clear that they stand for equality and fun.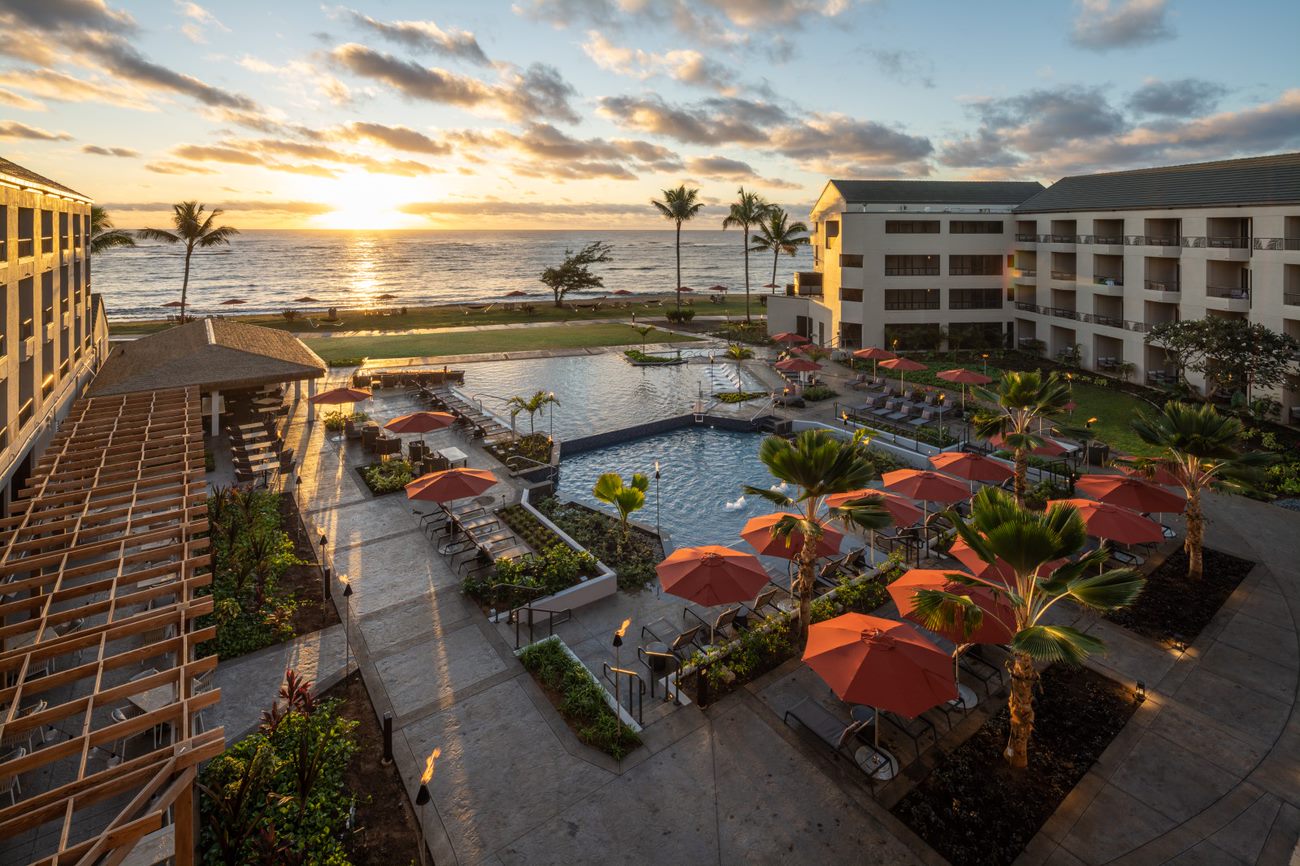 Maui, Hawaii
This romantic island needs no introduction. But here's one anyway: it's an ideal destination for lovers of any kind to spark things up, earning its nickname as the Magic Isle. Even more magical is a strong gay community, with many LGBTQ-owned businesses to support while you have the getaway of a lifetime. Plus, in October, Maui celebrates Pride their own way, its own celebration and destination-specific special events, like a boat party! But for any time of the year, make sure to visit Little Beach in Makena State Park, which is popular among the gay set. It's secluded—you have to hike up and over a lava flow trail near the Maui Prince Hotel—and pretty much everything you might want in a Maui beach and then some.
Stay Here: The Westin Maui Resort & Spa Ka'anapali is directly on Maui's most famous beach and has a contemporary aesthetic for chic travelers. But if you want to upgrade to luxury, go for the Hokupa'a categories—a resort-within-a-resort luxury tower. This comes with exclusive access to the Lanai club with daily breakfast bites, a private bar, infinity edge cocktail pools, and more.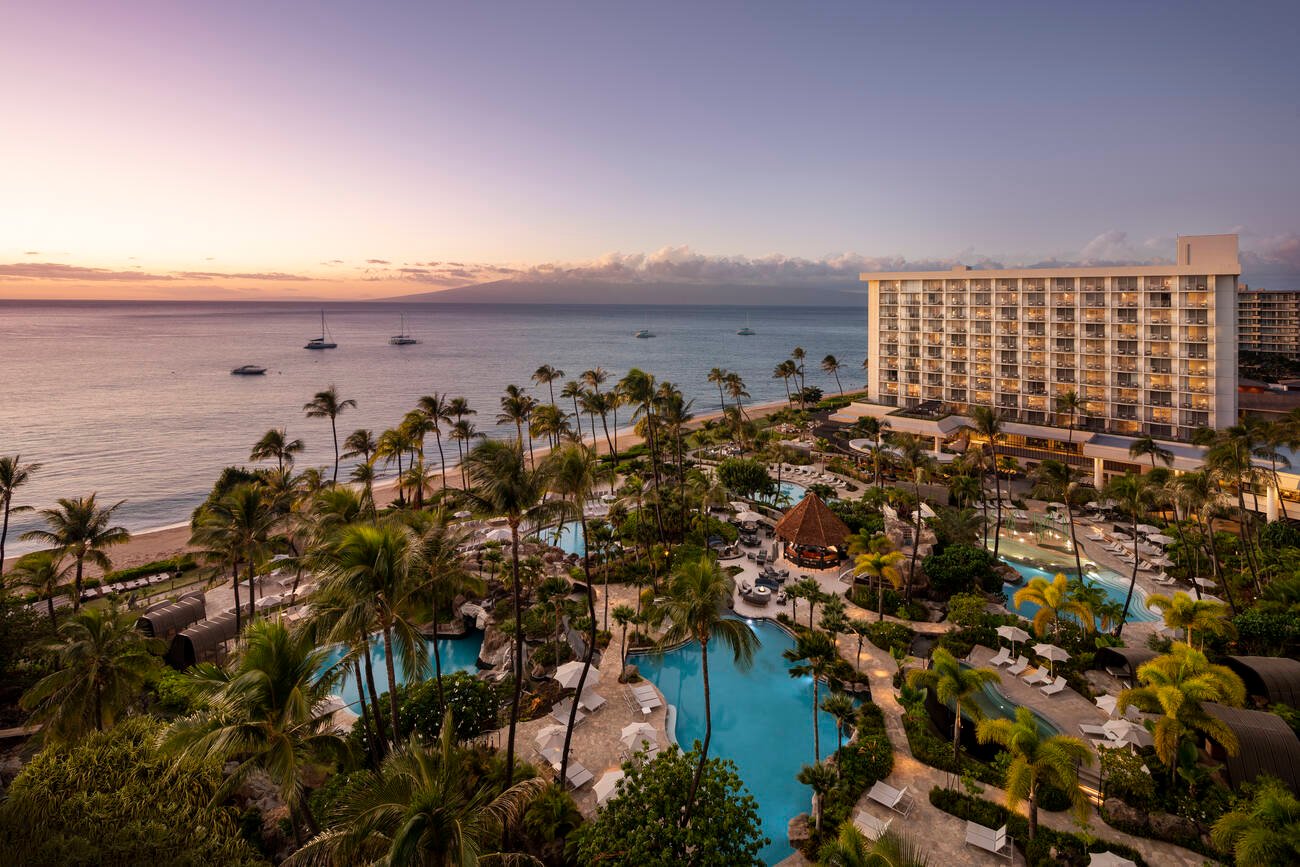 South Beach, Miami
Twist, Score, Palace, Mova. Winter Party is the biggest gay beach party in North America. Haulover Beach is nude
Stay Here: W brand hotels can always be counted to bring on the swank, the glam, and the glitz, but it's further elevated here at the stylish W South Beach. Right on Collins Avenue, the heart of SoBe action, you can save yourself the DD by just walking to the clubs nearby. The famous Mr. Chow is also right nearby for a "scene," along with many other famous restaurants and bars. Then there's the outdoor pool beach, and rooftop for more places to see and be seen. We also love Eden Roc Miami Beach for a similar cosmopolitan, upscale experience. This hotel has three pools and 22,000 square feet of spa and fitness facilities, plus a Nobu and Malibu Farm restaurant on site.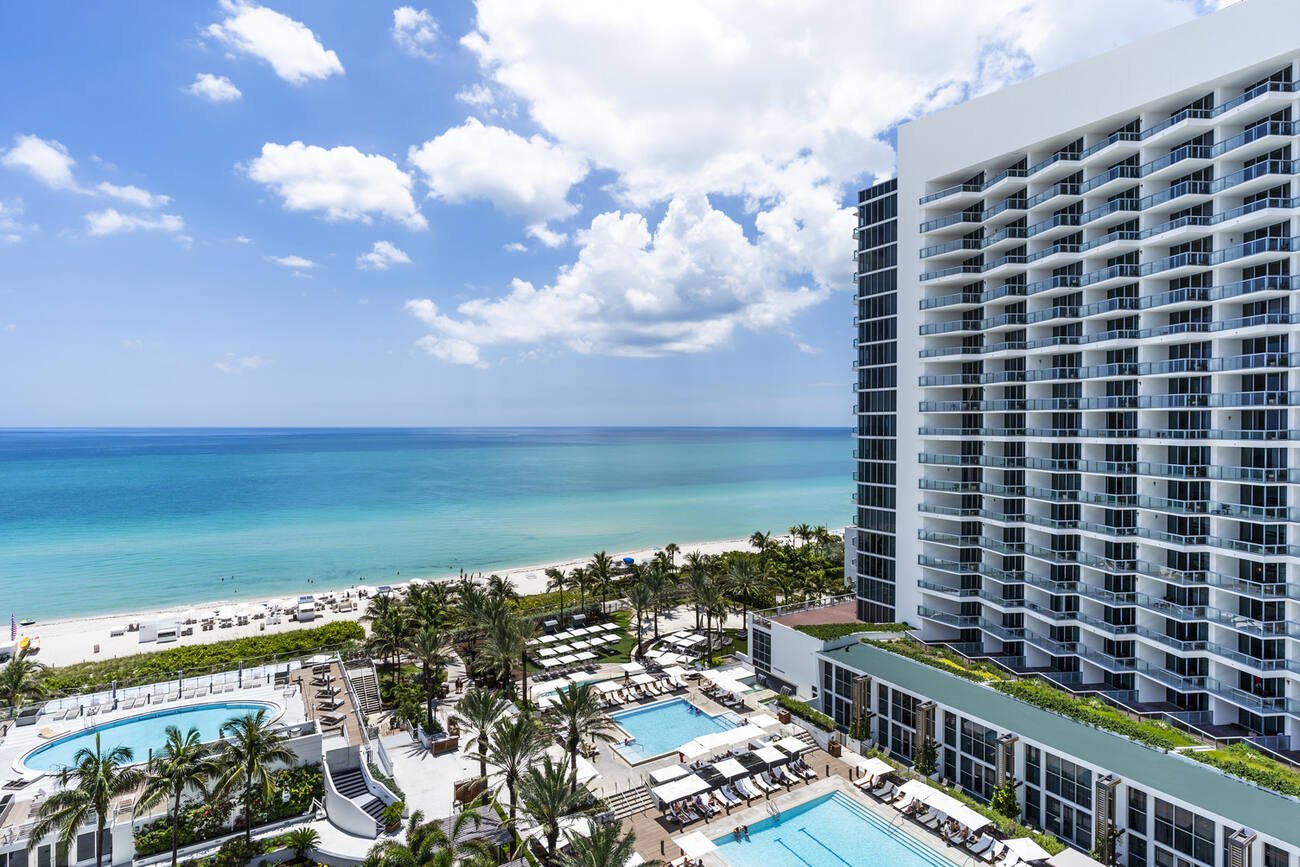 Fort Lauderdale, Florida
Known as Florida's Gay Capital, more than 1.1 million LGBTQ visitors visit this city each year, adding to its vibrancy. Many spend a lot of time in Wilton Manors, a village that ranks #2 in the country for its percentage of gay couples as a proportion of the total population. Georgie's Alibi Monkey Bar, Ramrod, Hunters Nightclub, and The Manor are only a handful of the best party spots in town. And of course, make sure to catch some rays at Sebastian Street Gay Beach, too, where the nightlife continues and gay-friendly shops, bars, and restaurants, including a Hamburger Mary's, dot the blocks. Up-and-coming Stonewall Beach is vying for the same crowd, too, so get ahead of the curve by spending a day there, too.
Stay Here: The casual, ship-shaped B Ocean Resort in Fort Lauderdale fits the laid-back vibe of this destination, with a clean, bright design motif in the rooms that are immediately soothing without sacrificing style. But don't mistake the serenity of the room décor for over-austerity. The aquarium-centered Wreck Bar at this resort is amazing, and live mermaids in the tank are a lively conversation topic.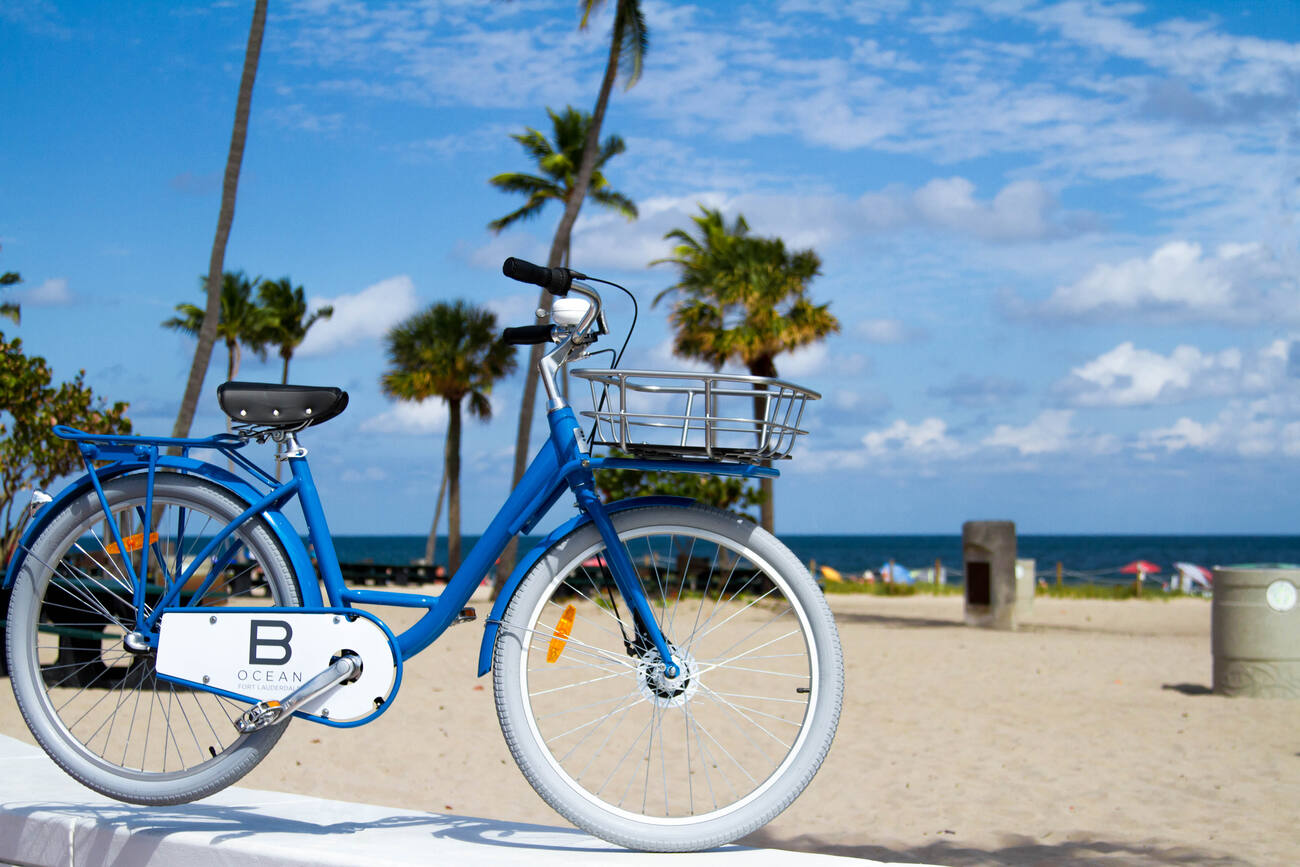 Key West, Florida
According to the Sun-Sentinel, "an estimated one-third of Key West's 26,000 permanent residents are openly gay or lesbian." And the best part is that their history of elected officials represent that, starting with the nations' first openly gay mayor, Richard Heyman. What that means to us is protection of this very important community and its history, heritage, and culture, further reinforced by the fact that it was the first American city to openly recruit gay tourists. And visually and climatically, it also means all the casual charm of the Caribbean with none of the judgment some of the more conservative pockets may still be holding onto. The Old Town's Historic Duval Street is where many of the most iconic LGBTQ establishments are, but it's not hard to find more scattered across the island's hubs.
Stay Here: As cute and casual as the center of town may be, it's nice to break from quaint into the lap of luxury. That's why we like The Reach Key West, Curio Collection by Hilton. Only steps away from Duval Street, it's on the island's only private beach, which is right below the resort's heated pool, There's a spa on site, too—Spa al Mare—for the option of full R&R recovery before an exciting evening in this lively destination starts up yet again.
San Juan, Puerto Rico
As an official U.S. Territory, visiting Puerto Rico means no passports, no COVID tests, and no need to worry about your right to live to your truth. In fact, this island is more progressive than many continental states, having already outlawed discrimination in employment and prohibited conversion therapy for minors. They celebrate Pride every year in the capital of San Juan, and year-round, there's no end of lively nightlife centered in Condado and Santurce, which has been jokingly called a "tropical hipster haven." Gay bars, dance clubs, and drag shows are easy to find in the former Condado, and grittier Santurce delightfully bright with local color, particularly around Plaza del Mercada.
Stay Here: Getting around the San Juan area is easy, which is why we recommend staying right on the beach no matter where you plan on spending your evening hours. We like La Concha – A Renaissance Resort for its retro-inspired, modish style and sleek rooms in large building directly on the water. The pool is gorgeous with its waterfall wall, and its big stretch of oceanfront is great for recharging in front of before a night out. Plus, it's literally right next to a gay beach! We're also big fans of Sheraton Puerto Rico Hotel & Casino, especially for pre- and post-cruise stays. It's right outside of the convention center, so although you do have to drive to the beach, it's an easy walk right to port.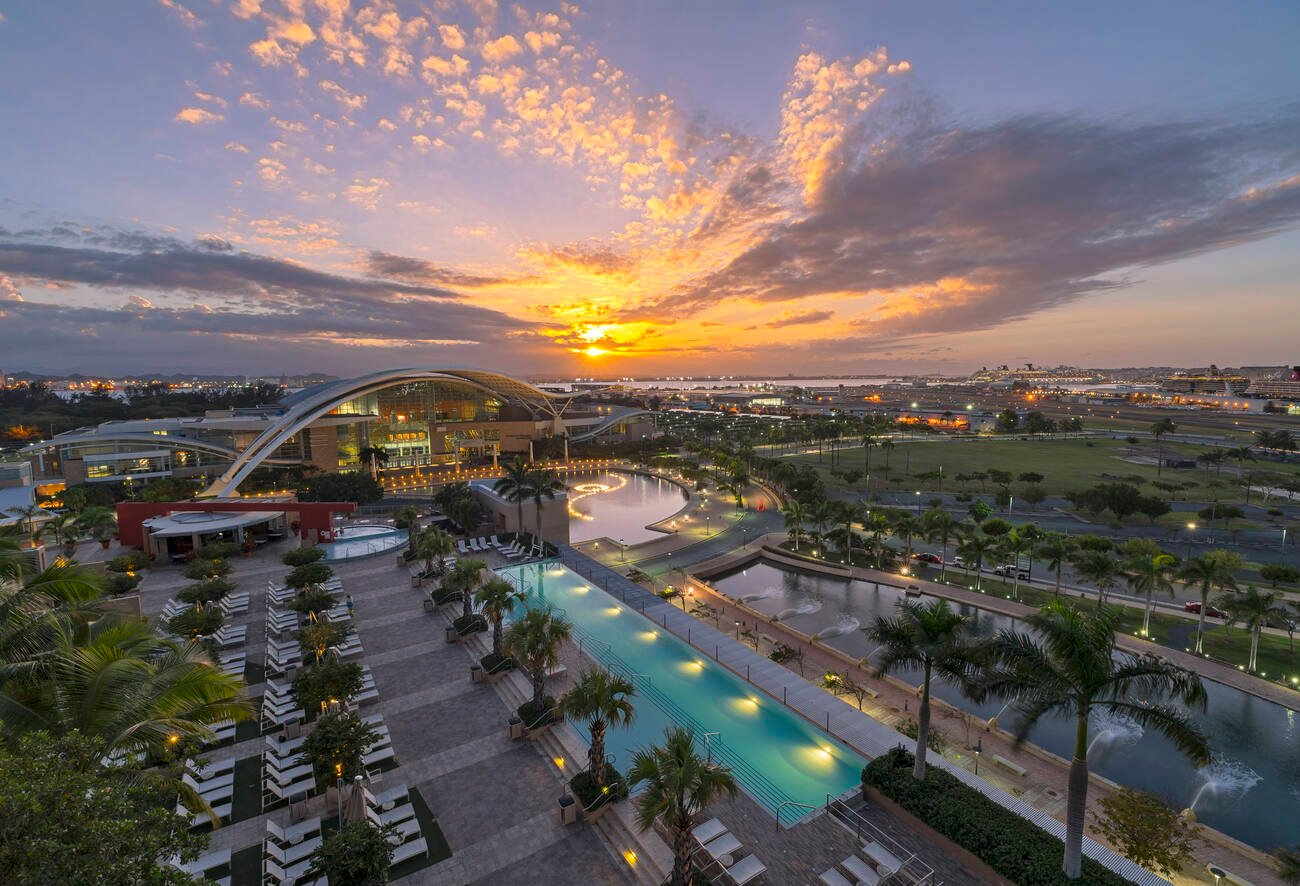 San Diego, California
Hillcrest and North Park are the landbound hubs for LGBTQ travelers, but sun and sand, head over to Black's Beach, which also happens to be one of the oldest nude beaches in U.S. Just offshore, you can spot dolphins and seals frolicking in the California sun, too—a sight worth the tough hike from the beach back up the cliffs. Less work but equally welcoming are Coronado Central Beach, Silver Strand State Beach, Ocean Beach, Mission Beach, and Pacific Beach. And don't forget La Jolla, whose scenic shores meet high style with its luxury shops.
Stay Here: The sprawling Catamaran Resort Hotel & Spa is located right between Torrey Pines and downtown San Diego, just north of silver-sanded Coronado Beach. So what we're trying to say is, if you stay at this luxury resort, you have a beach of your own to hang on, plus plenty of other options to while your days and nights away within a 20-minute drive. This hidden gem has an amazing garden, private balcony, beachfront location, and on-site spa, too, all on Mission Bay and steps from the ocean.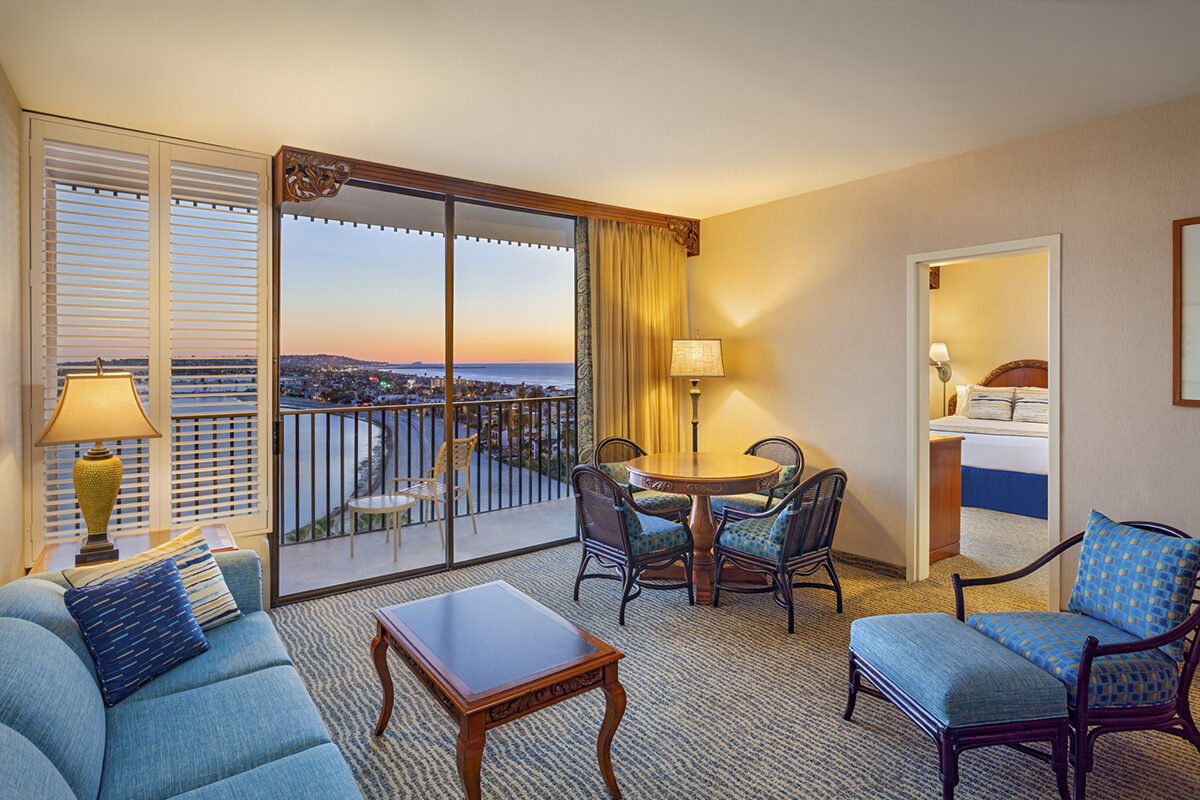 Fire Island, New York
This seasonal sandbar protecting the South Shore of Long Island is home to America's first gay and lesbian town, Fire Island Pines, and it's adorable. You can only get to this community by ferry, and no cars are permitted in this boardwalk-connected town. This means no DDs are necessary as you party the night away at the many lively bars and clubs built on the sands of this barrier island just an hour and a half away from Manhattan.
Provincetown, Massachusetts
A LGBTQ hub for nearly a century now, this also seasonal beach community has been hailed as one of the most liberal towns in the entire country, small size notwithstanding. It's pretty tony now—quite a far cry from its bohemian artists days—but that hasn't changed its level of available nighttime gallivanting and entertainment. In fact, P-town typically has fewer straight folkx than others in peak season, according to some travel experts!
For international beaches, click here to read about Top 14 International LGBTQ Beach Destinations to Travel To.