Family travel isn't an afterthought at Iberostar Hotels & Resorts. Experiences for kids are right there at center stage.
It's easy to cut corners. It's easy to set up a day care room and call the entire property a family resort. Easy to offer a handful of kids programs, or set up all-ages activities and spin it as something special. That's why they call it cutting corners.
There's no room for that, though, at a resort whose entire premise is about caring. In fact, their entire family program is marketed around "family experiences designed with care," offering over 600 family-friendly activities that may be available during any given stay; a complimentary Star Camp with 140 age-based activities that center childhood learning and development; an entertainment program that caters to children's tastes; and aqua parks, pirate ships, and other novel attractions.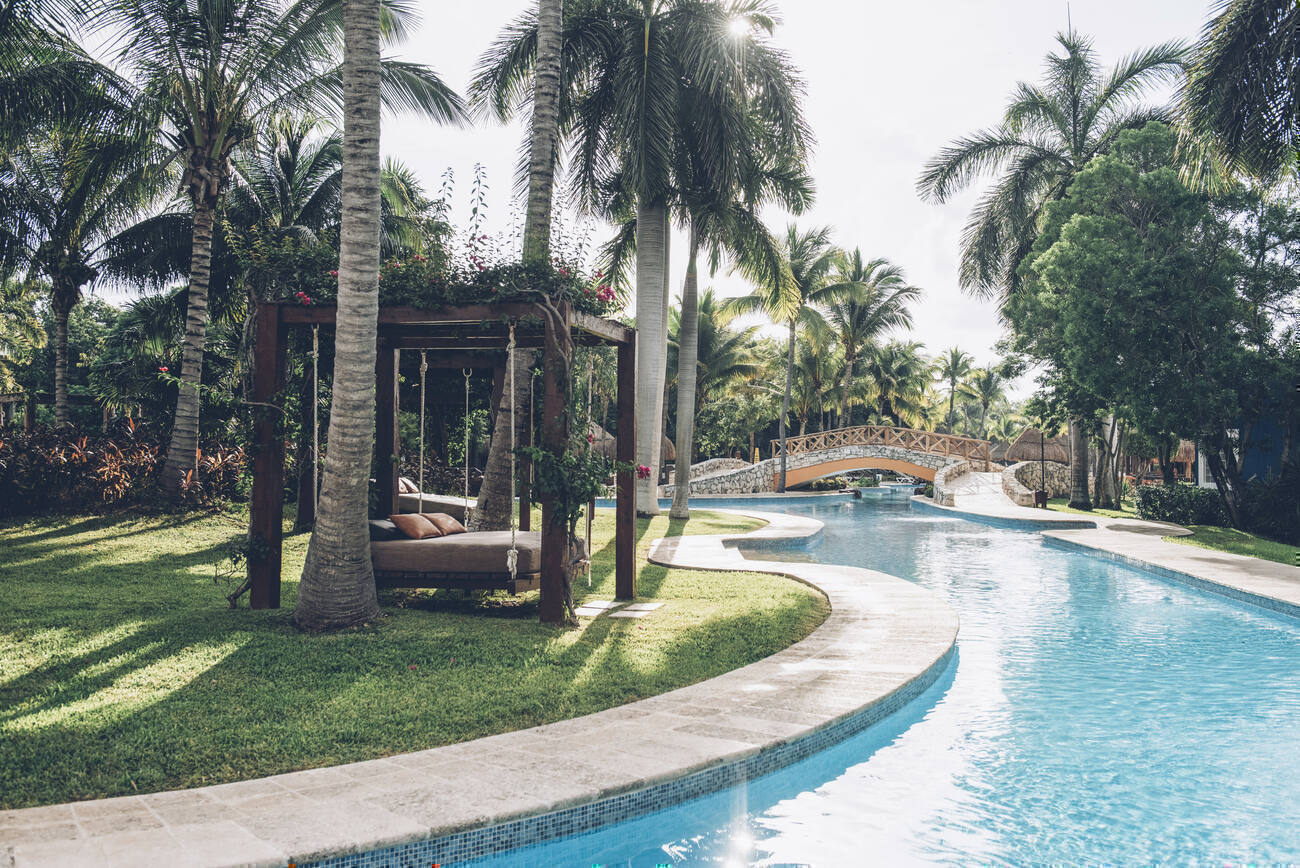 All of this is on top of offering family suites with connecting rooms—some even guaranteed!—at all properties in Dominican Republic, Mexico, and Jamaica, except for the Iberostar Grand lines and Coral Level at Iberostar Selection Cancun and Iberostar Selection Cancun. These family room features high-touch bonuses such as children's décor, video game console in the room, and a welcome gift.
The technical details of the stay are obviously well thought-out, but honestly, the room is just the start. Kids menus are available at restaurants throughout the family properties, and even their spa brand, Spa Sensations, offers treatments targeted to kids and teens who need to decompress just as much as we do.
But where Iberostar Hotels & Resorts really shines is with their programming.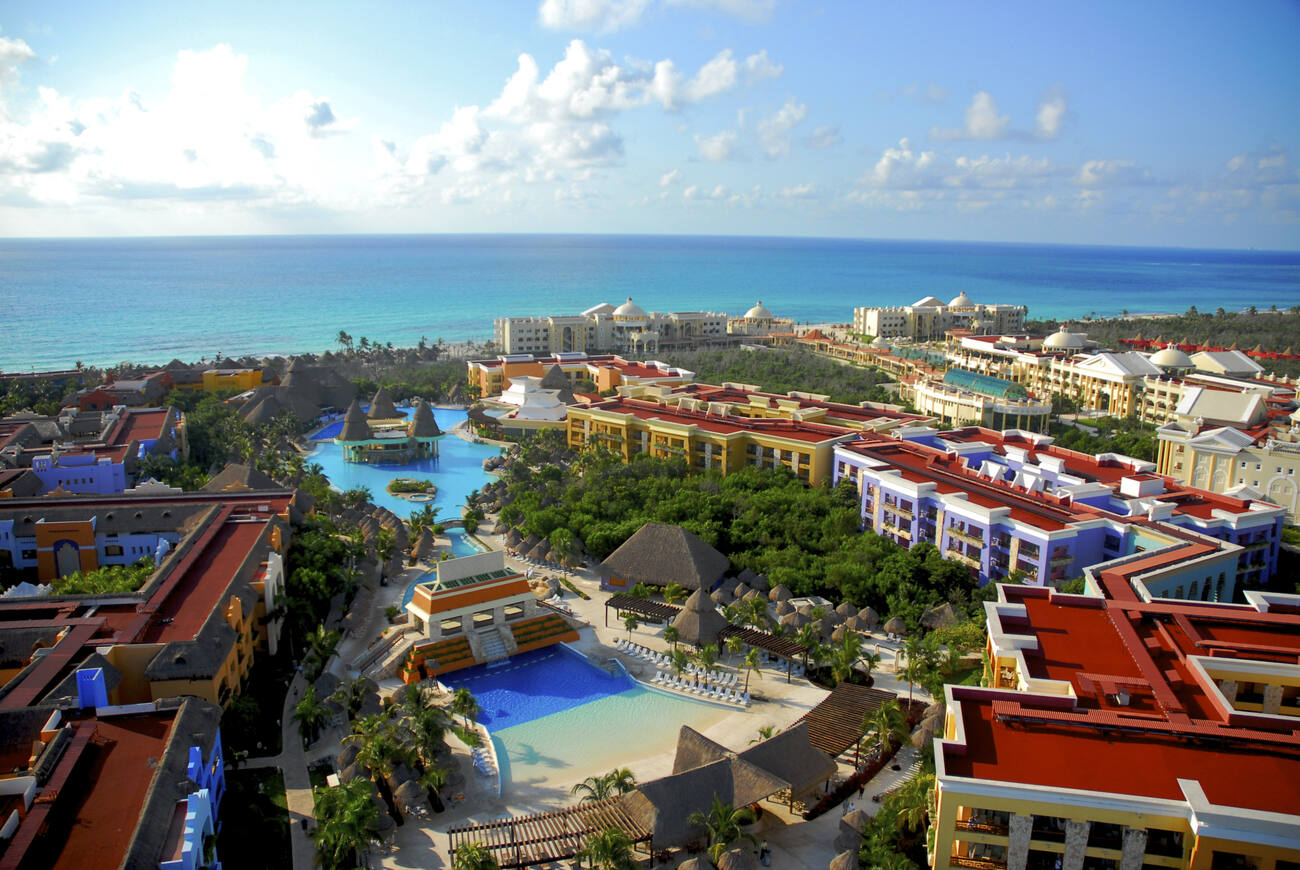 The brand's Star Camp is now brighter than ever before, especially at the Iberostar Paraiso complex in Riviera Maya, where several stay options come together in a megaresort setting to amplify the amenities. Here, a new and spectacular 34,000-square-foot water park with an impressive seven slides picks up the pace of any day, and a new pool with an artificial beach for playing with the little ones, including on an aforementioned pirate ship.
This complex also offers a kids corner with evening hours and available dinner, which are amenities even beyond the standard Star Camp.
Across all the locations, the no-cost Star Camp has programs catered specifically to ages 4 – 7, 8 – 12, and 3 – 17. This means all activities provided are age-appropriate, skill-appropriate, and—above all—interesting to their attendees, making them excited to spend their vacation learning new things with new friends, and not reluctant to let the adults relax.
Featured activities include treasure hunts, Olympics-style sports games, themed events like Superhero Day, and unique, challenging ones such as clayworking, taste-testing in a trendy restaurant setting, and scientific experiments. Active kids love activities like obstacle course-running and Capture the Flag, while ambitious ones get excited about recording their own short films or playing at journalism with improv reporting opportunities.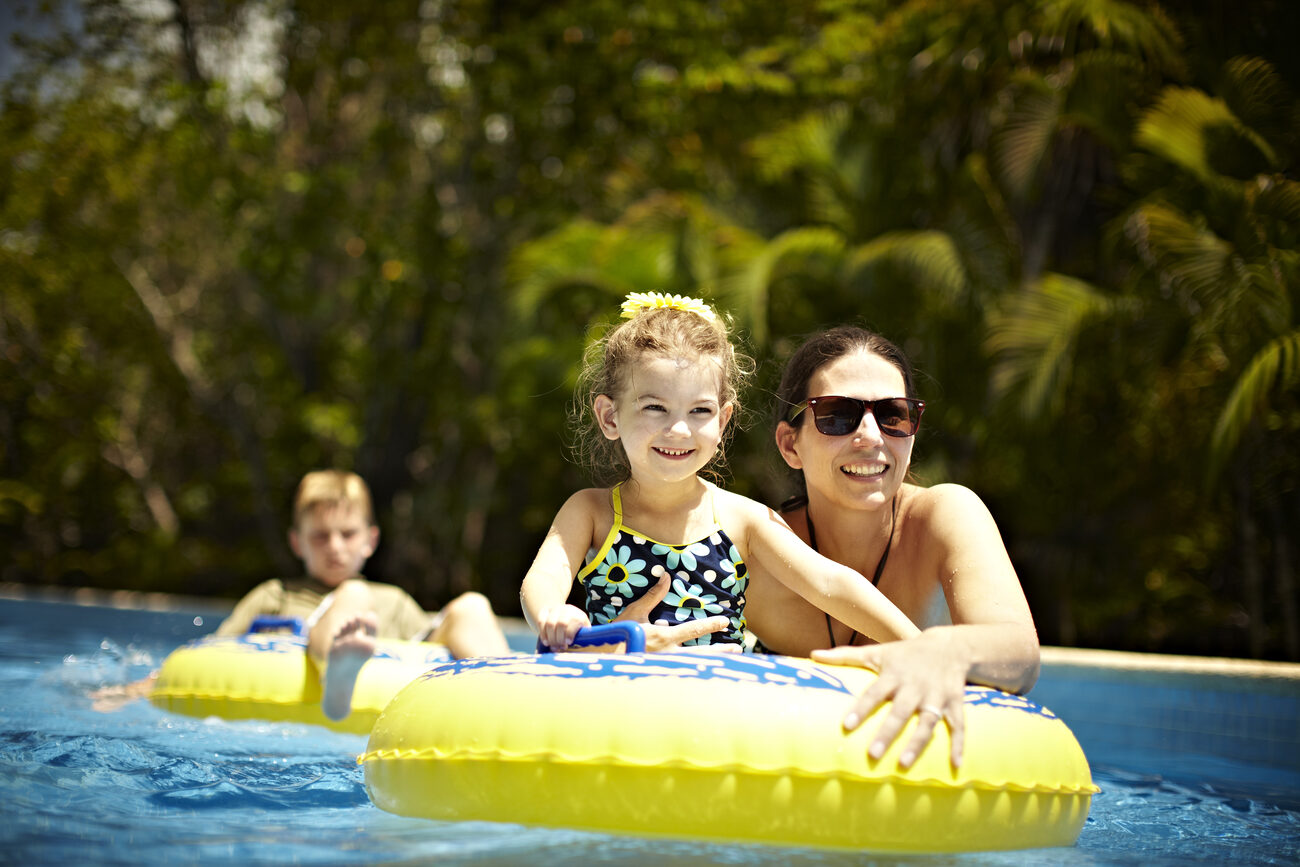 However, this resort chain understands that sometimes, the younger set may need a break from hands-on entertainment … which is why their Wave of Change shows have become so popular already. Piloting now at the Iberostar Paraiso complex in Riviera Maya, this entertainment series presents three new shows designed around the spirit of sustainability—the same one that aligns with their corporate Wave of Change pillars. Centered around education and proactive protection of our amazing planet, Iberostar has consciously built learning moments into their children's entertainment. In addition to dedicating one day a week to oceans, the new three shows have singular but digestible subject concentrations that turn vacation playtime into an opportunity to grow better global citizens.
Tati, which focuses on circularity, recycling, and single-use plastics
Wanda, which is about responsible seafood consumption, and
Curtis, which is dedicated to raising awareness about the importance of coastal health and the protection of corals and mangroves
So when Iberostar says they care, it's obvious they really mean it. And when caring is in the resort's culture, kids benefit now and in the future—fun and relaxation in the short term and a healthier planet, preserved for their long term. Because, really—is there even such a thing as caring too much when it comes to guest experience, service, amenities, and the beautiful world around us? We certainly don't think so.
Learn more about the 300+ Ways Iberostar Cares, through this pandemic, and before and beyond. Also, get a glimpse of what they do behind the scenes to support responsible travel, from turtle release programs to Wave of Change initiatives.