The Outrigger brand's flagship property was already a stunner, but now it has more reasons than ever to be your Hawaii home away from home.
The Outrigger brand is a well-known, well-respected, and most importantly, well-loved chain based in Hawaii. Perhaps it's that they've remained true to their Hawaiian roots throughout their growth and prioritized their culture and heritage that they've held this crown. Or maybe it's that their properties offer warm luxury in desirable locations. But more than likely, it's the combination of the two, which reaches its apex in the stunning $80 million renovation of the Outrigger Reef Waikiki Beach Resort.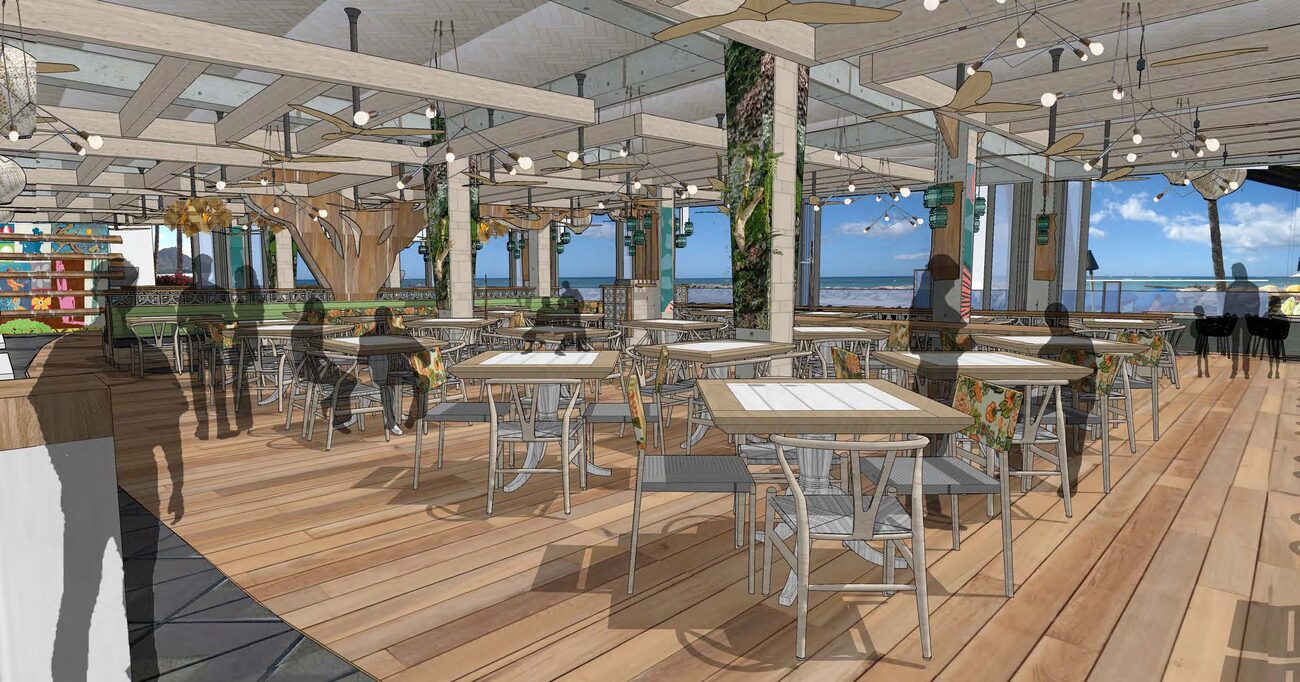 At the heart of this project, the brainchild of award-winning architect and design firm Hart Howerton, is a resonant recall to elegant Hawaii beach house style. This sense of place is immediately apparent upon entry, with a 30-foot mural of a double-hulled canoe—an "outrigger"—painted by Herb Kāne, a renowned artist and Hawaiian historian. This image is more than just a throwback to the name of the chain, but a tribute to the brand's long connection with the Polynesian Voyaging Society and the Friends of Hōkūle'a and Hawai'iloa.
This tie is further emphasized in the luxury suites named after Hawaii's Pwo navigators and the stars they navigate by. Then there's the Grand Navigator Experience in the Pacific Tower, where guests can book a single suite or, for family reunions or groups, all five suites on the entire 18th floor, which boasts a 4,000-square-foot lanai with sweeping ocean views. Then there's the Diamond Head Tower, a five-story oceanfront building that's been converted into 23 new rooms and deluxe suites.
However, the core of the aloha spirit is a warm culture of gathering, which is why so much care and attention was taken with the updates to their dining outlets. For instance, Kani Ka Pila Grille, the resort's full-service poolside dining venue and a backdrop for musical performances such as those by Kawika Kahiapo and Bobby Moderow. A larger stage and more open-air seating have added even more welcome to this warm venue that serves all meals as well as signature cocktails featuring local spirits. Brand-new is Monkeypod Kitchen by Merriman, which will be the signature beachfront restaurant of the property. It's set to open at the end of 2021, in late December, under the stewardship of Chef Peter Merriman, an original founding chef of Hawaii Regional Cuisine and therefore part of the Hawaii Restaurant Association Hall of Fame.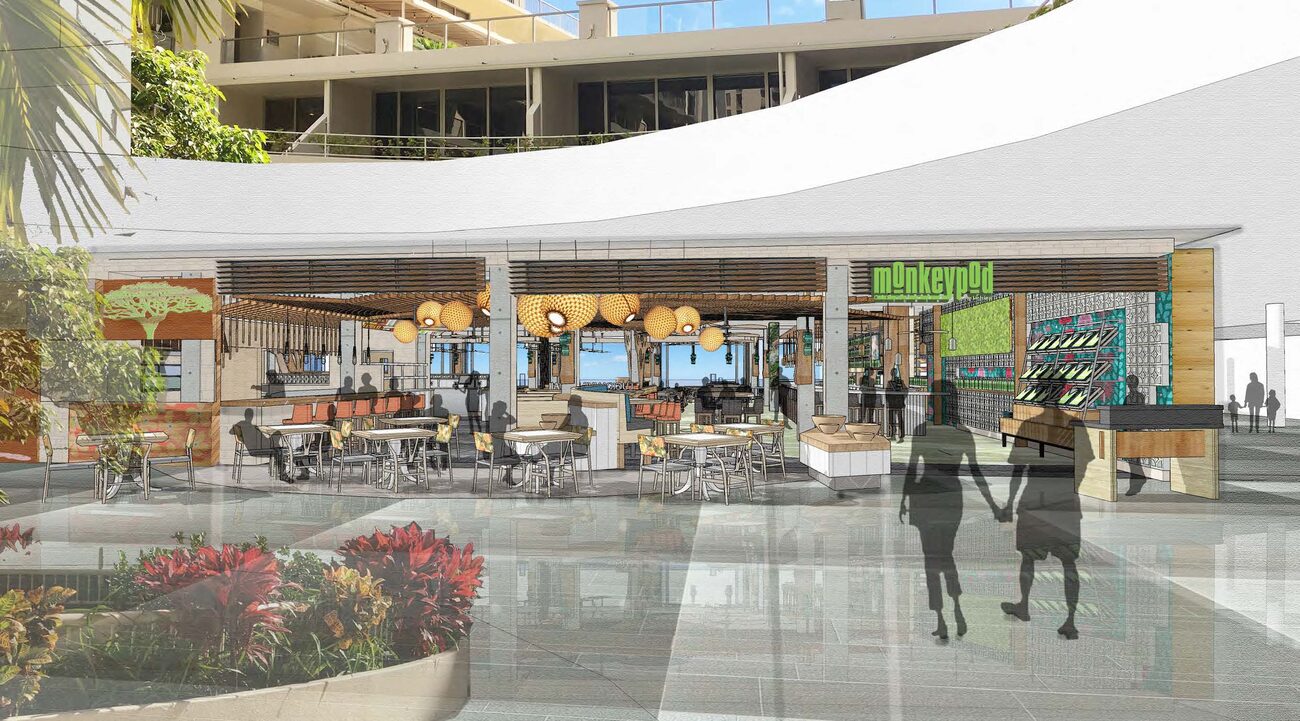 Of course, environmental responsibility is just as important as cultural and social responsibility in travel today. As protectors and ambassadors of Hawaiian culture, how the Outrigger resort brand takes care of the latter is obvious. But for the former, they've been committed to caring for coral reefs through their own proprietary global conservation initiative for years. In fact, their work through Outrigger's ZONE (OZONE) has won them the Hawaii Green Business Program Award.
With the revitalization, guests can expect water stations on every floor for convenient refills of metal branded water bottles provided at check-in, which saves millions of wasteful single-use plastic bottles from landfills. All Good reef-safe sunscreen is also provided at the pool deck with their compliments, saving guests from packing another liquid and coral from the negative and harmful effects chemicals left in the water can have on local marine life.
Especially with such an emphasis on responsible travel these days, Outrigger Reef Waikiki Beach Resort is setting itself up to be a shining example that you can be socially, culturally, and environmentally conscious with your vacation choices without sacrificing luxury, service, and experience. This flagship has become a phenom with this $80 million renovation, and it's one certainly worth sailing … or, canoeing, authentic Hawaiian outrigger style.
Did you know that Outrigger Reef Waikiki Beach Resort is offering special preview rates during their transformation? For a limited time, guest can stay for as little as $179 per night, with full access to resort amenities like Waikiki Beach at their doorstep, the resort pool Kani Ka Pila Grille, and more.