Thanksgiving ruminations and gratitudes with leadership at ALG Vacations™
After the year we've had, it may sound strange to hear us say we have a lot to be grateful for this Thanksgiving. And yet, how can we not? After all, we—and by that, we mean our industry as a whole—are still standing. We're still dreaming. We're still optimistic, hoping and planning for the best.
More than that, we—and our customers—will never, ever again take the freedom and escape of travel for granted ever again.
We are more thankful than ever to have a literally a wonder-full world that's waiting for our emergence from this pandemic, and the guidance of travel advisors to help folks come out of their COVID cocoons whenever they're ready. We are so grateful to have partners like you by our sides as we fight through the uncertainty, and to have had such open communication through it all.
Your feedback has been one of the most important and valuable assets we've had to float us through the sea of uncertainty, buoying us up and keeping our course straight as we stayed laser-focused on your business success. You were our North Star, your well-being guiding us as much as our company's core values did, ensuring that everything we did was for the collective best of our industry.
This year, we were proud to step forward as one of the most vocal advocates of travel advisors and the travel industry, challenging the government to support small businesses like yours. We're pleased with the marketing support we were able to provide, even when people couldn't book anything, like during Destination Anywhere, and now as we enter recovery with our comprehensive Walking on Sunshine campaign, which also ties in iReportTravel and consumer survey results.
We were happy to introduce more lenient policies and introduce initiatives that directly benefited our partners and their customers, such as our 125% refund option for Rebook Now. Recharge Later.; lower deposits for packages with Travel Protection Plus; three refund options and pricing tiers for Travel Protection Plus; and our Cancel for Any Reason policy, which other competitors discontinued. And we're working on others, which you'll hear about soon.
But of course, all of that is on a more general sense. Our leadership has some personal gratitudes they'd like to share from their areas, and we hope you'll enjoy their heartfelt sentiments as they thank you for all that you've done.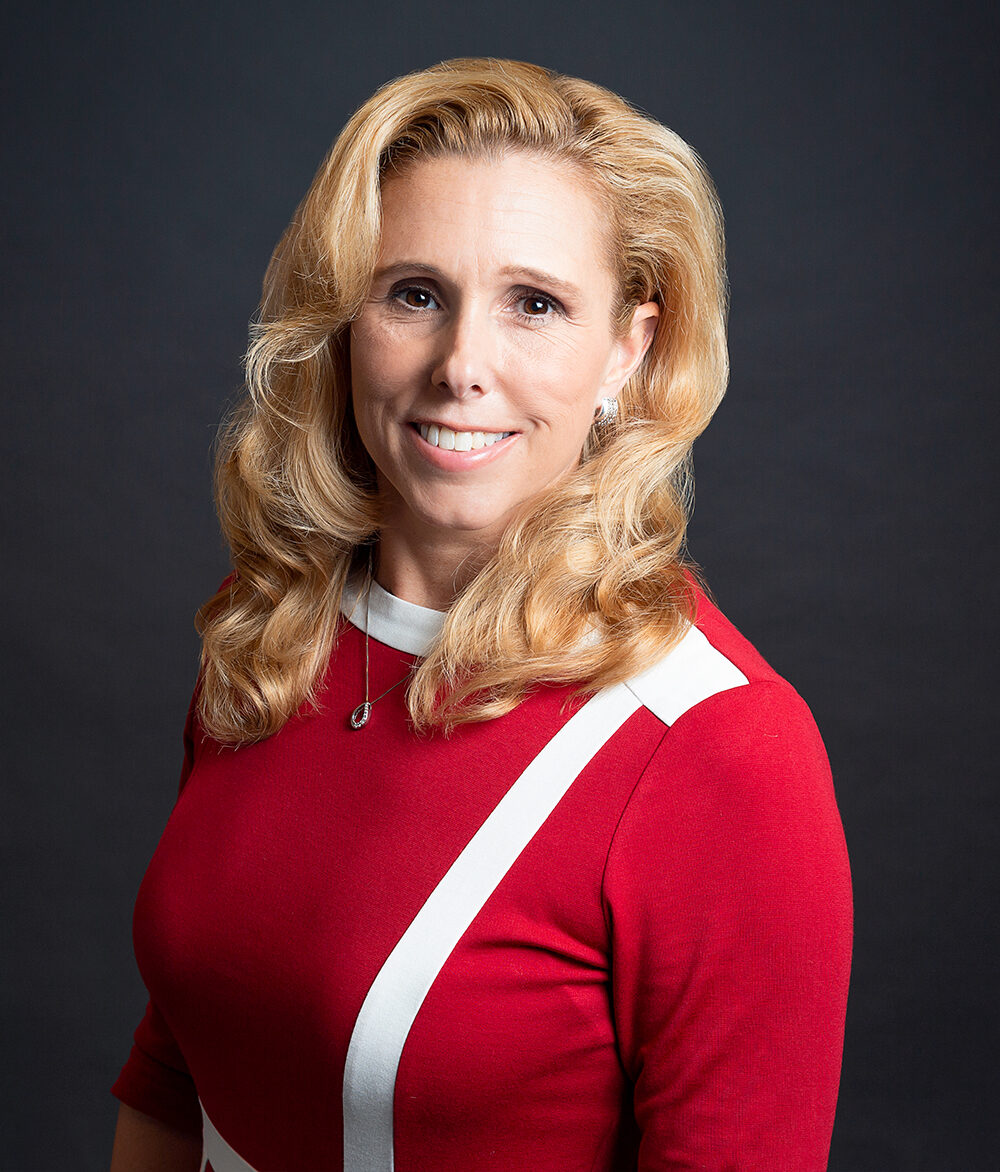 Jacki Marks
Executive Vice President, Trade Brands
As you may know, here at ALG Vacations™, we believe in keeping a feeling of gratitude and humility close to our hearts in everything we do. We are privileged to work in an industry that gives us so much opportunity and access to experiences so many only dream of. But even more than that, I like to keep at the forefront that we are especially privileged to be a part of an industry that exemplifies passion, work ethic, and care for each other. This year has been hard on all of us in travel, but all of you have shown strength, fortitude, and perseverance like never before. I applaud and am grateful for your commitment to us and to each other.
I am thankful to our team and agent partners for their hard work creating and sharing content on recovery initiatives like Walking on Sunshine, our Ready. Set. Go. series, and being such active participants in our Know. Grow. GO! online education series and our first-ever virtual Ascend. And I am eternally grateful to all of you advisors who have stuck it through, believed in us, and pushed us to be the best tour operator partners in the industry.
Most of all, I am thankful to have had your support for the toughest times travel has ever faced, and to have it still as we look to better days just up ahead.
Scott Wiseman
Senior Vice President & General Manager, Travel Agent Brands
Despite, well, 2020, I believe there's a lot to be thankful for this year. I personally am grateful for a team that challenges both each other and the status quo as we all came together to focus on a single top priority: what is best for our clients. Not a single member of our team ever forgot that it is your success that ultimately drives ours, and that at the end of the day, we all work for you.
Additionally, I'm grateful to sell a product and experience that brings joy and hope to those who are looking for an escape from the pressures of the pandemic. And I'm thankful that your support is what makes that possible.
Mike Ehlers
Vice President, Groups
I'm grateful for the candid, constructive feedback I received from travel advisors that empowered me to lead my team in the Groups department through the 3,500+ group cancellations and rebookings due to COVID-19. I am also grateful for the patience and grace you showed us as we worked through the bumps in the road. Although there were a lot of lessons learned and things we would have liked to have done differently, in the end, I'm proud of the way the team rallied around our agent partners to strive always to deliver progress against all odds, and how you rallied back around the team members that went above and beyond for you.
As we begin crossing over to a better new year, I am excited to see what together, we can accomplish as my department gets back to what we do best: booking and servicing groups.
Jim Tedesco
Vice President, Sales
I'd love to share some gratitude to all of our accounts. All of you have been "courageously candid," as we strive to be per our core values, and inspired us to never settle when it comes to your satisfaction.
Our BDMs and sales and marketing teams have always been happy to go the extra mile for our agent partners, but this year, we've gone above and beyond to make sure you are serviced properly … and I am proud of being a part of setting a new standard in the tour operator business for what it means to deliver top-notch customer service.
This year, you taught us to listen more closely, pivot more dynamically, and adjust more quickly to protect you and your business. You made us better, faster, stronger than we ever have been before, because you weren't afraid to guide us and also voice your support. So thank you for making us the best we have ever been. We owe you one.
Happy Thanksgiving! From all of us at ALG Vacations™.