Stuck at home this New Year's? Transport yourself to a beloved destination with these global traditions.
Cue the confetti. Pop the Champagne. It's been a long, long time coming, but we've made it to the end of 2020—and a bright year ahead! So give three cheers for a new year of possibility, and move on to the next one with celebrations to help satisfy your wanderlust.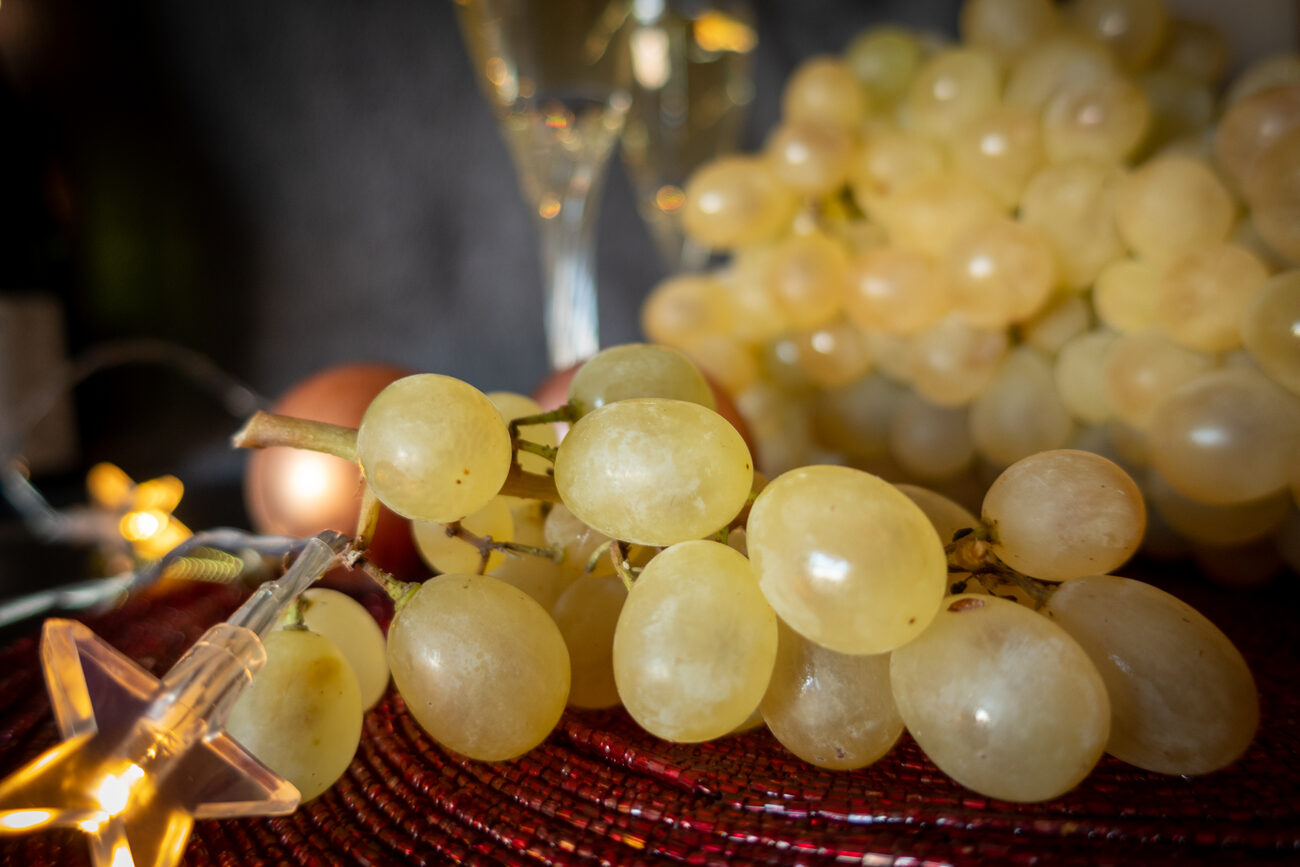 Set the Countdown to Twelve
Rather than a kiss or a Champagne toast at midnight, in Spain, it's 12 green grapes that welcome in the new year. Eating one grape for each stroke of the bell is believed to usher in good luck for all 12 months ahead ... but take care to finish before 12:01!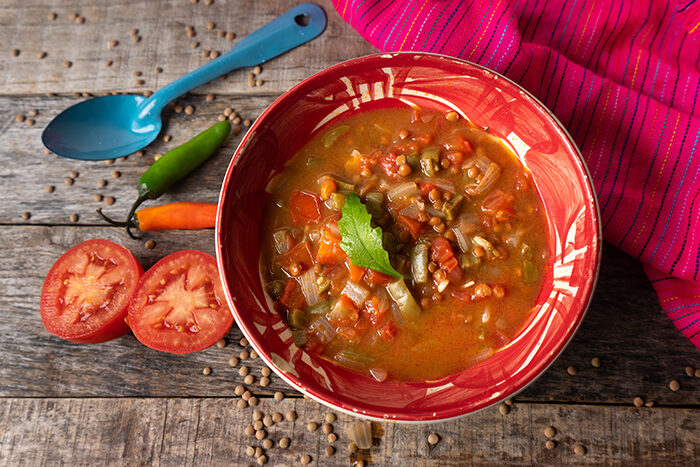 Make It a "Soup"-er NYE
While grapes are found on many a table across Mexico, it's lentils that are said to be the bringer of fortune for Nochevieja, or New Year's Eve. Vibrant, flavorful, and often vegan, lentil soup is one of the most popular ways to enjoy them. To spread the luck, gift a bag of any extra uncooked lentils to family and friends.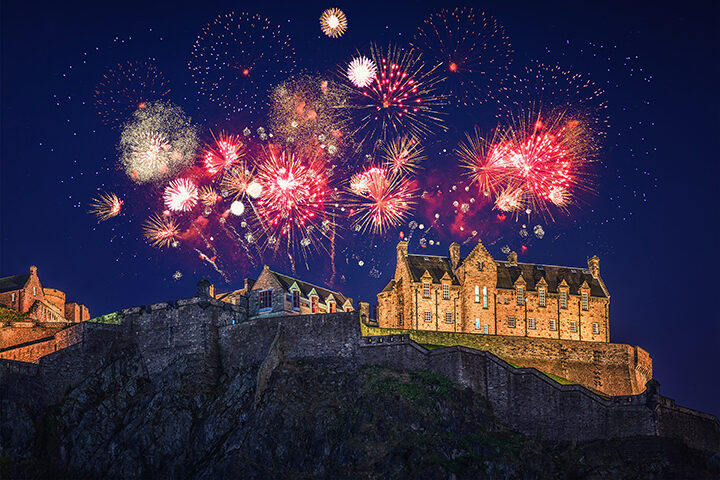 Go Hog Wild for Hogmanay
December 31 isn't just the eve to the big event for Scots; it's a holiday in its own right. One of the most festive events of the year, Hogmanay dates back to the days of the Vikings and can last for several nights of torchlight processions, live music, street parties, and, of course, a ceilidh (pronounced kay-lee) or two—gatherings with Scottish folk music, dancing, and stories. Light a few candles of your own, and tune in Edinburgh's virtual event nightly from December 28 – January 1. Just don't forget the time difference!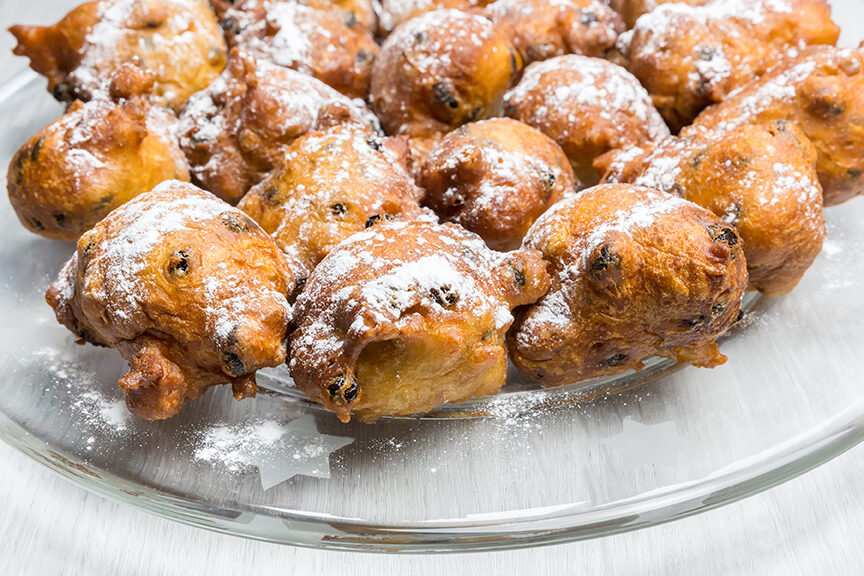 "Revel" in Sweet Tunes (and Treats)
Massive-scale firework displays may be the crown jewel of Aruba's NYE festivities, but Dande (meaning "to revel" and pronounced don-DAY) carols sung in Papiamentu are at the heart of them. Set your YouTube or Spotify to a Dande station, and jam on as you snack on another favorite treat: oilebollen, beignets filled with raisins and currents or topped with sugar. And for New Year's Day itself? A plunge into the ocean, if you can!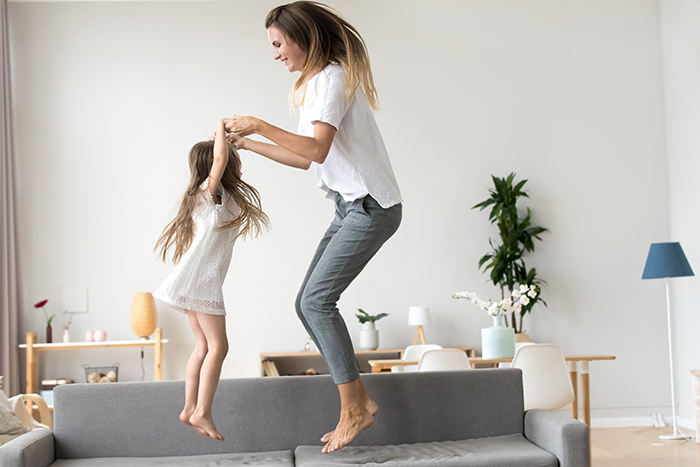 Jump Out of Your Seat
… No, literally. According to Danish tradition, once the clock strikes midnight, it's good luck to actually jump into the new year, from a chair or sofa. While a fun way to celebrate for sure—especially for kids—check that you have a soft landing point ready and waiting, with enough distance between jumpers, for safe leaping.
Waltz Into 2021
For a milder activity, add the glitz and glamour of Vienna to your at-home fête. Lay out a spread of canapés, get all decked out in your fanciest clothes (or pajamas), and put on PBS' "Musical Greetings from the Vienna Philharmonic" for a taste of the annual HOFBURG Silvesterball, cancelled this year due to the pandemic … and start dreaming of dancing at next year's imperial ball.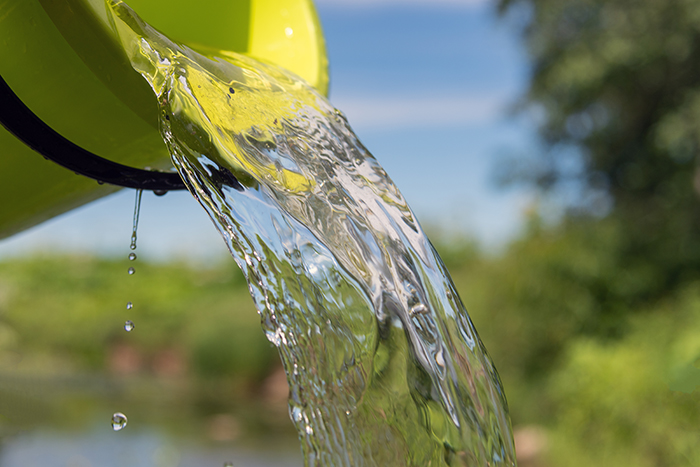 Have Some Good, Clean Fun
While cleaning the house probably isn't your idea of an ideal New Year's, in Puerto Rico, a bucket of water is tradition … for throwing outside of the house. Said to rid your home of any misfortune (going "out with the bad" to the letter), it's one way to make a splash going into 2021!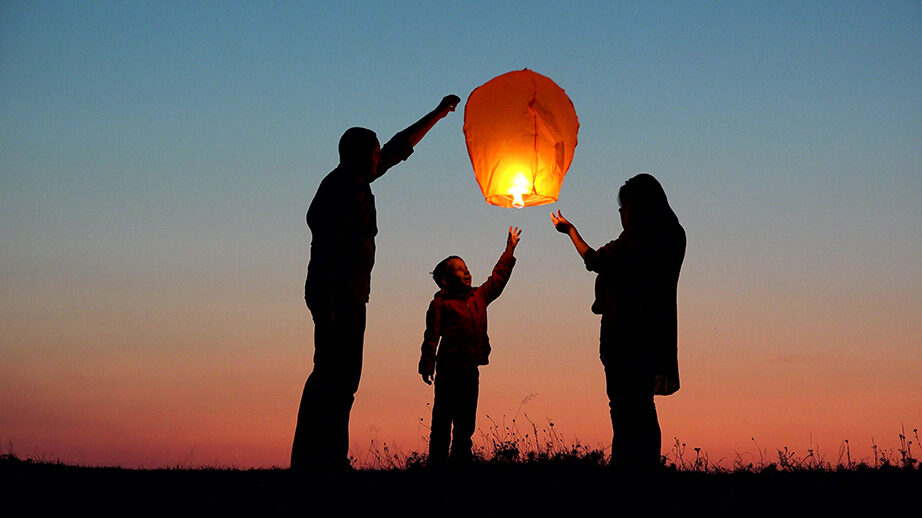 Wish on a New Year
Nothing says "happy New Year" like a barbecue, at least in Costa Rica. A standby year-round, parrilladas bring good food and good company together. Cook up a mini feast for your household, then gather everyone together to write wishes for the new year on biodegradable lanterns. Set them free, and wait to see if your wish is granted.
Looking to fill your new year with new adventures? Check out how AMResorts, RIU, and Iberostar let you do it safely.