Cancun and the Riviera Maya is a destination that continues to grow in popularity as well as in size and range. Hoteliers have not slowed down in their development of this world-class tourism region, and to keep up with demand, neither has ALG Vacations' destination management partner Amstar DMC!
With an origin story that began in Cancun 30 years ago, they're the experts on what to do in this region.
However, due to an ever-expanding menu of cultural and adventure tours and excursions—over 205 available across Mexico alone—as well as a growing selection of private and bespoke experiences, deciding what to do in the Yucatan Peninsula can be a challenge. However, we've got some insider fan favorites that can help get your Cancun to-do list off to a great tried-and-true start.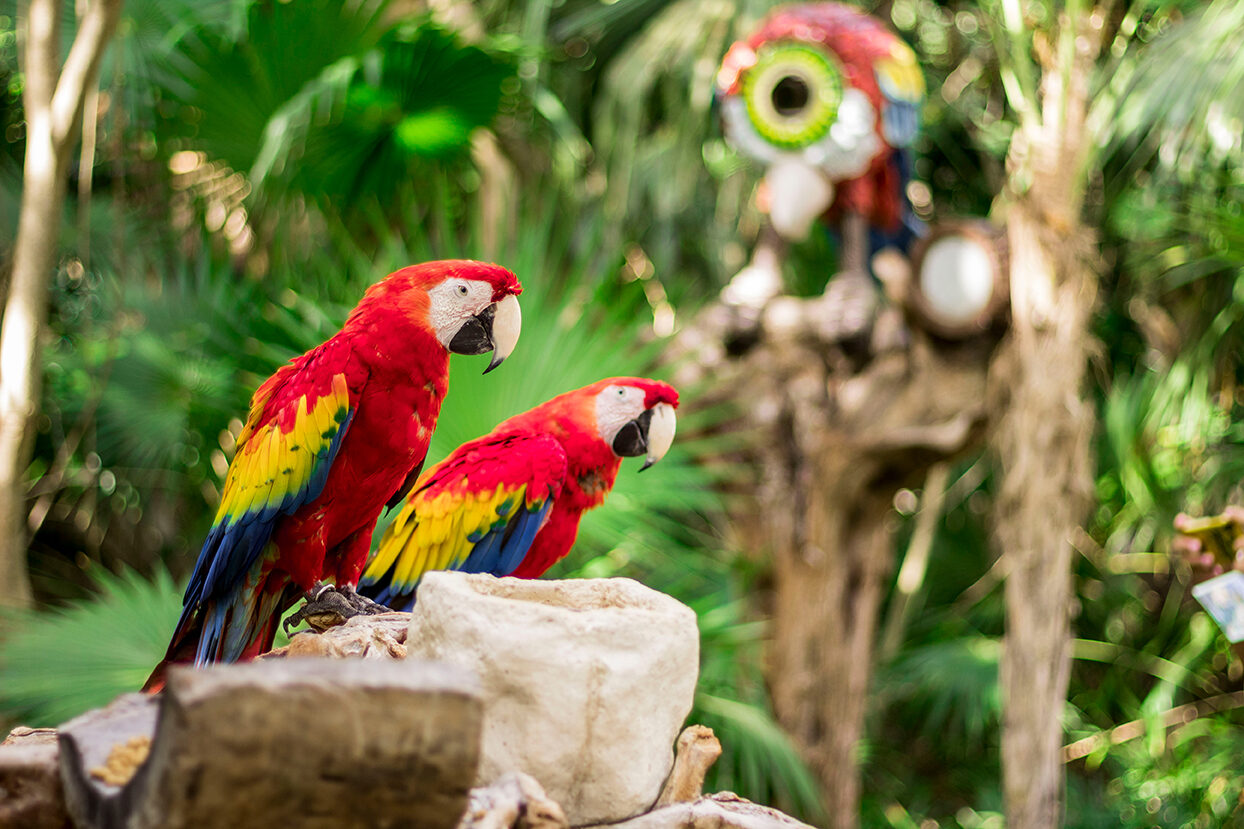 Xcaret Plus
From $174 per person with transfers
It may be hard to pronounce (ISH-kah-ret, if you're curious!), but it's easy to understand why it's one of the country's most popular places to visit. A paradise of conservation, heritage, and leisurely attractions—over 50, as a matter of fact—it's an open invitation to explore all the facets of the Yucatan Peninsula all at once. Underground rivers, coral reefs, caves to swim through, lagoons with wildlife, an aviary, aquarium, butterfly pavilion, and habitats for native animals are all part of its appeal. But make sure to stay the whole day—the incredible nightly show in the outdoor theater is a can't-miss experience, showcasing Mayan heritage and Mexican history through song, spectacularly choreographed dance, exciting pyrotechnics, and unbelievable costuming.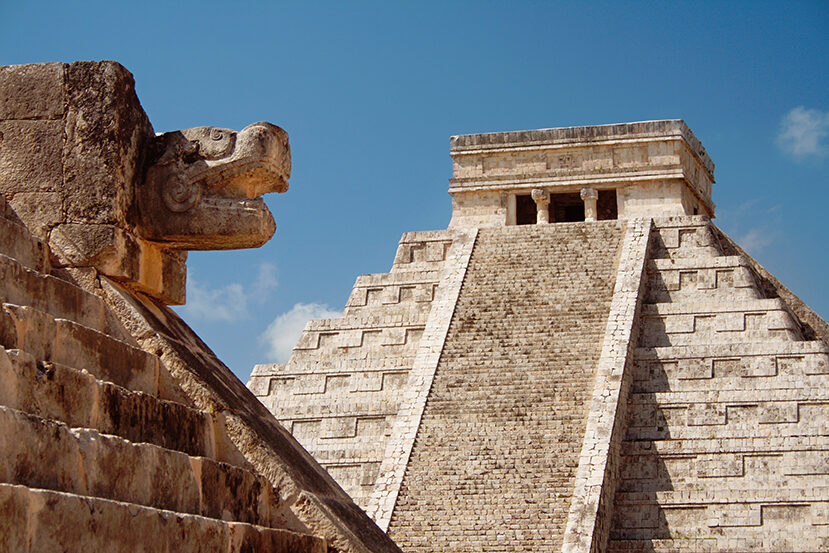 Chichen Itza Deluxe
From $157 per person with transfers
You can't visit this part of the world and miss one of the New Seven Wonders of the World! It's so easy to incorporate a visit to these ancient and famous ruins, only a deluxe, never-to-full-capacity bus ride away from your resort. A continental breakfast is included in this option, for you to enjoy on board and in your plush reclining seat. This guided tour provides context to your exploration, too, walking you through its hallowed grounds and sites like the Temple of Kukulcan, the Observatory, and pyramids that have stood the test of time. A buffet lunch featuring authentic Yucatan dishes is a welcome restorative between the headlining activity and a refreshing dip in the 85-foot Ik Kil cenote, one of the beautiful and mysterious freshwater sinkholes this region is famous for.
Luxury Sailing & Snorkeling
From $117 per person with transfers
You can't be within a stone's throw away from the second-largest reef in the world and not explore it! The Mesoamerican Reef is a world treasure, and getting face-to-face with its colorful inhabitants is an experience everyone ought to have at least once (… or twice … or every time they visit!). We love the fact that this tour takes you out on a catamaran first, giving you ample opportunity to sunbathe and sip on cocktails between snorkel stops, and even enjoy a gourmet lunch on the calm Caribbean Sea. An added bonus? This excursion now offers stand-up paddle-boarding, too!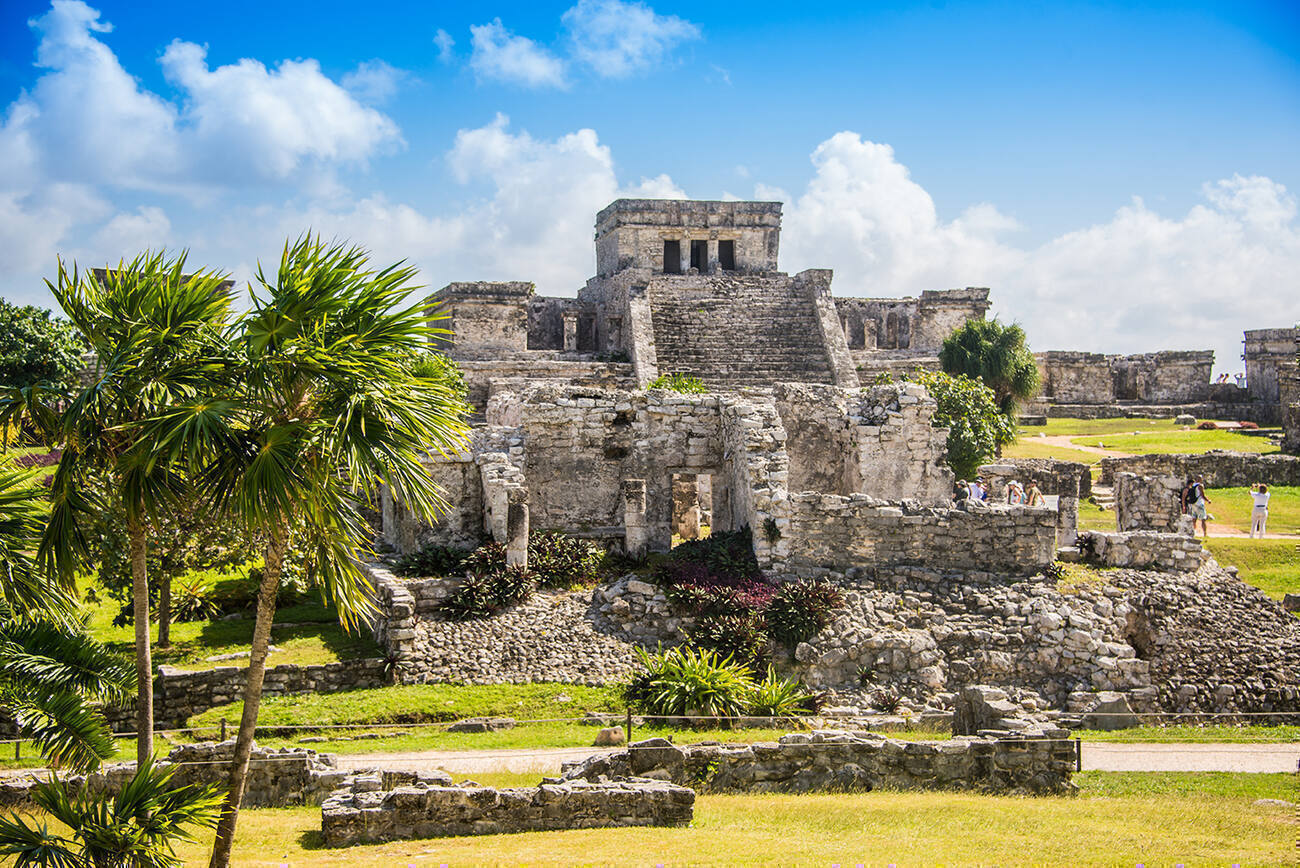 Tulum Ruins & Xel-Ha Multi-Activity Tour
From $155 per person with transfers
If you've already seen the legendary Chichen Itza, you simply have to head to the southernmost part of the peninsula to the ruins of the 13th century walled city of Tulum. The El Castillo temple, watchtower, and lighthouse are the only archaeological sites here overlooking the ocean, providing dramatic views and a sense of the undiscovered. Don't miss the partially restored mural your guide will point out at Templo de las Pinturas. This tour for the adventurous soul continues with a stop at Xel-Ha, one of the largest natural aquariums in the world, where you can actually play with fish by snorkeling among them or tubing past them. If you want to get the blood racing, Xel-Ha also offers jungle trekking, biking through the tropics, and cliff jumps into the water. To take it down a notch, there are hammocks and coves aplenty to lounge in, too.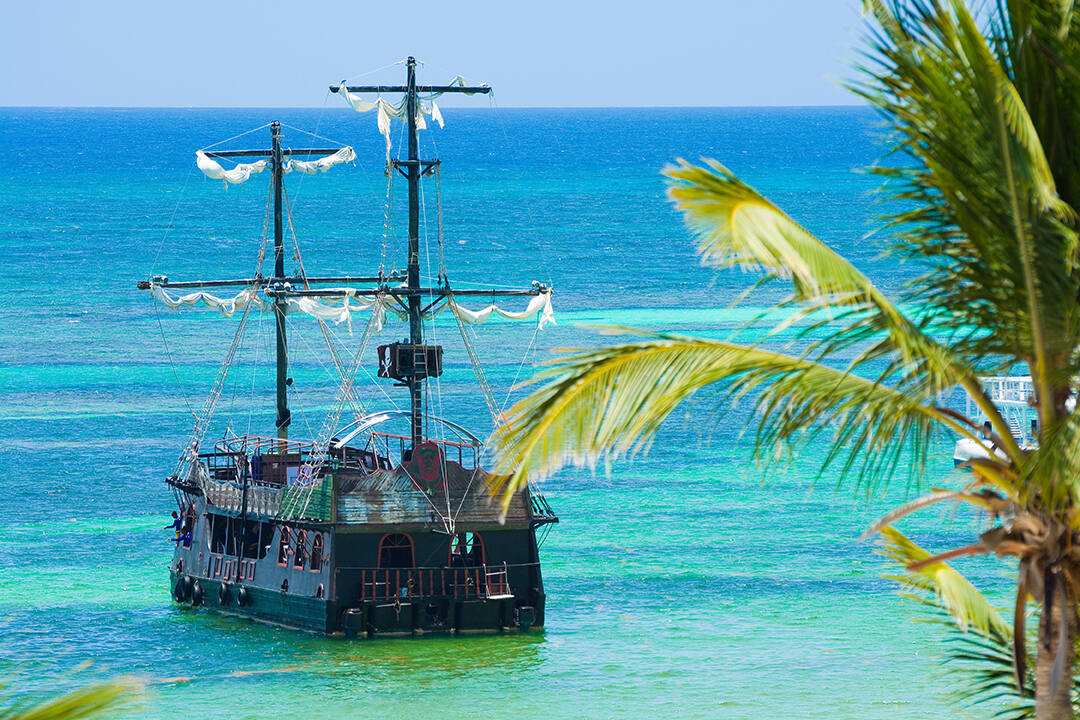 Jolly Roger
From $100 per person without transfers
Kitschy? Sure. But swash-buckling fun? Absolutely! This "pirate ship" experience puts you right in the thick of it but better—it's not a barrel of rum, but bottles of high-end spirits that bartenders will pour from as you enjoy dinner and a show of acrobatic professional swashbucklers. After sunset, fireworks make the night even more lit as passengers dance beneath them on the sail back to shore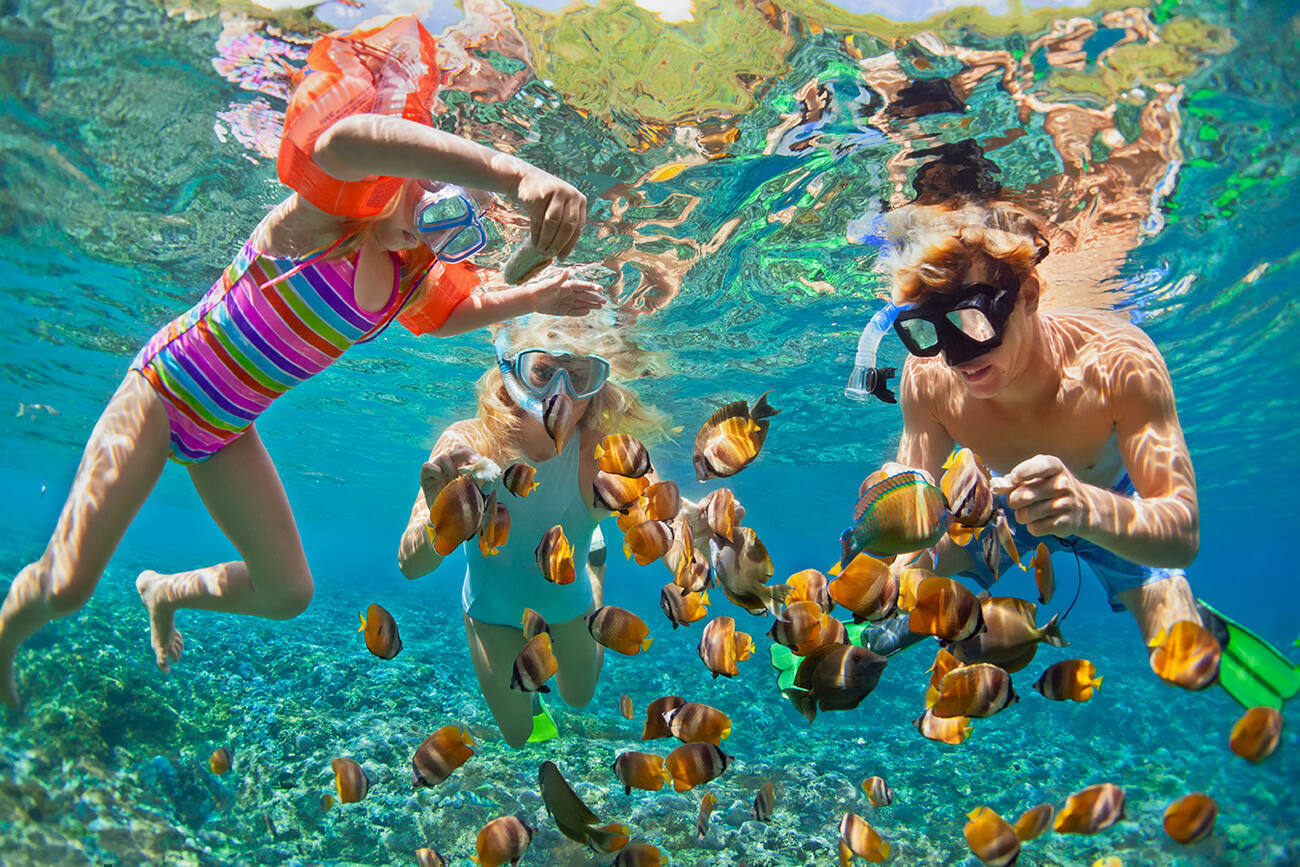 Jungle Tour
From $69 per person without transfers
Discover what's on the other side of the 7 that hosts Cancun's Hotel Zone. This tour takes you through the Nichupte Lagoon on your very own speedboat, allowing you to cruise or zip through—your choice!—the mangroves that line it. This is such a literally cool experience, to feel the breeze you create whipping through your hair as you navigate the channels toward the Mesoamerican Barrier Reef. There, you'll cool off even further with time to jump into the sea and snorkel, using a provided tube that you'll get to keep, both for souveniring and sanitary purposes.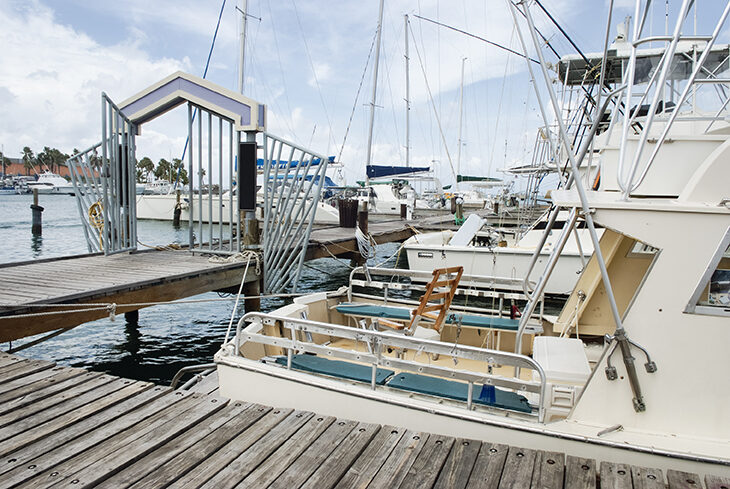 Maroma Deep Sea Fishing Private Charter
From $599 per person without transfers
If you'd like to take something bigger back than that, then big game fishing is the activity for you. This excursion takes you from one of the most flawless, watercolor-smooth beaches in the world to the deep waters of the Caribbean Sea, where you can try your hand at reeling in some of the region's famous big catches. Your captain and crew will make sure you're comfortable and well equipped with rods, reels, baits, and even gloves to help you bring 'er in. If you feel like you might need more time on the high seas, there's also an 8-hour option, which starts at $999 per person. However, if you only want a taste before you get fully "hooked" on deep sea fishing, ask about our shared fishing charter outings.
Prices per person in U.S dollars. Prices and excursions subject to change. Consider the nature of the excursion to be sure it is appropriate for your age and physical condition. Amstar DMC is an independent destination management company offering services to ALG Vacationers. Excursions are operated by local independent suppliers in Mexico.