Last month, we gave you #SomethingToBlogueAbout. But this month, as we discussed tacos a few short weeks ago on #NationalTacoDay, over our virtual water coolers, we found that we had much to taco 'bout. So much that we felt remiss not sharing with you what our favorite tacos have been over the collective years of travel the ALG Vacations® team has enjoyed!
So for this #TacoTuesday, from across all of Mexico, pockets of the U.S., into the Caribbean and more, here are the most memorable ones we still think about behind the scenes when we're not planning promotions, creating campaigns, and designing sales strategies to grow your business!
I'll start …
Su-Jit Lin, Content Manager
The best taco I ever had was actually an al pastor at L'Patron in Chicago, where my sister lives. And you know it was incredible to knock out my previous favorite: the tacos I had at Secrets Maroma Beach at Travel Impressions' Best of the Best a couple of years ago during the Day of the Dead-themed beach party. Cooked on a convex comal, street taco-style, the meat was so juicy and beautifully charred at the edges, and the flavors just popped so hard. I definitely didn't care about ruining my outfit that day! Oh, and also the taco carts at Hotel Xcaret. I get so excited when I see the station set up during breakfast, too, with the cochinita pibil, my favorite!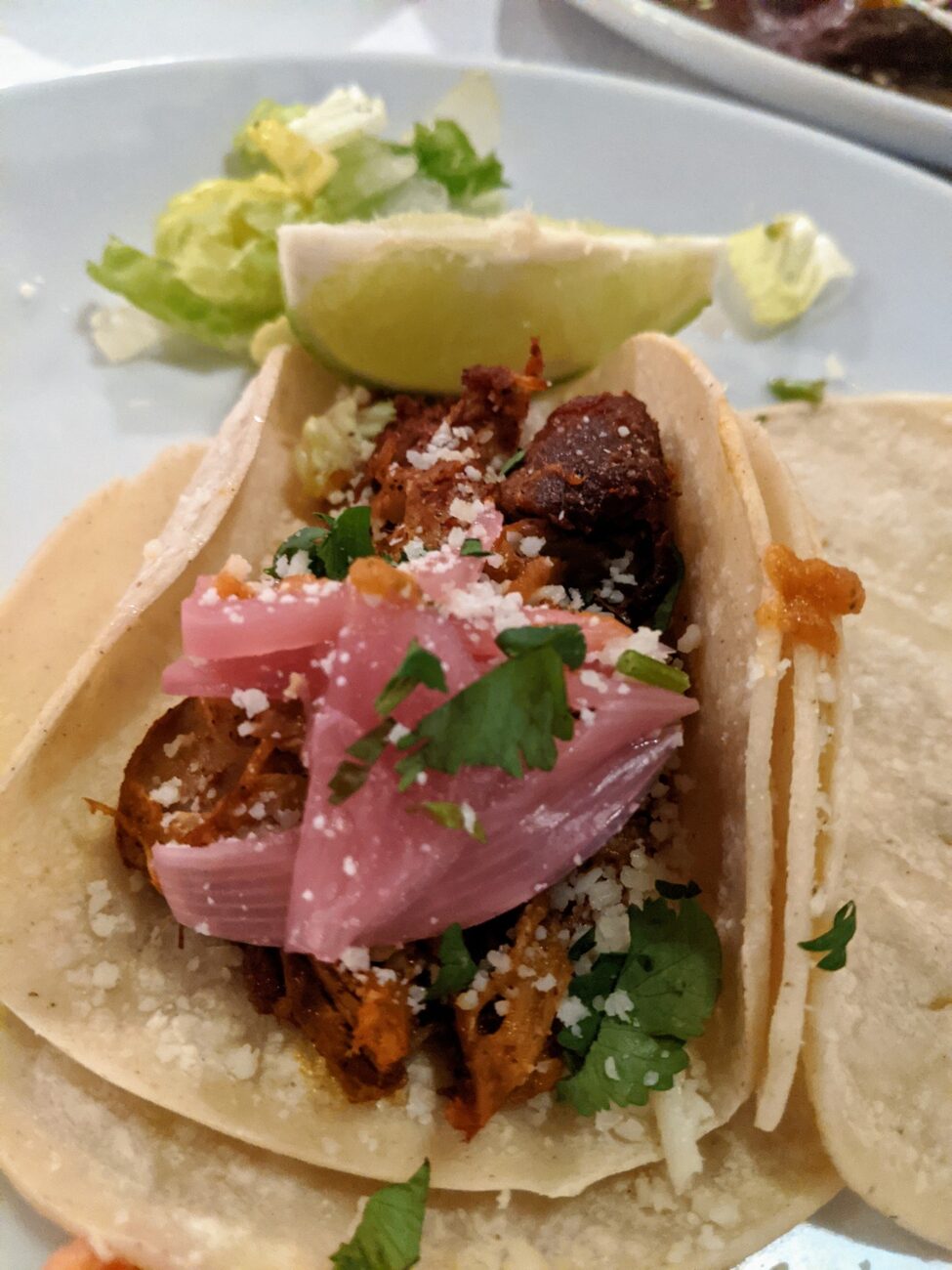 James Kareka, Senior Director of Sales, West, South Central & Southeast
I don't have a specific place … but my favorite taco by far are the fish tacos in Baja, specifically Los Cabos. There is nowhere in the world better to have a lightly battered fish taco with fresh lime, cabbage, pico, cilantro and a few fresh chilis. AND when you can find them, ceviche tacos! If you see them, get them!
Marco Forliti, Director of Sales, West Coast
Tacos de pulpo in Puerto Vallarta along the Malecón, for many reasons: the sights of the architecture and vibrant colors everywhere; the sound of the mariachi bands constantly playing music; the smell of the ocean mixed with food from the restaurants … the whole experience combines to make the tacos taste even better.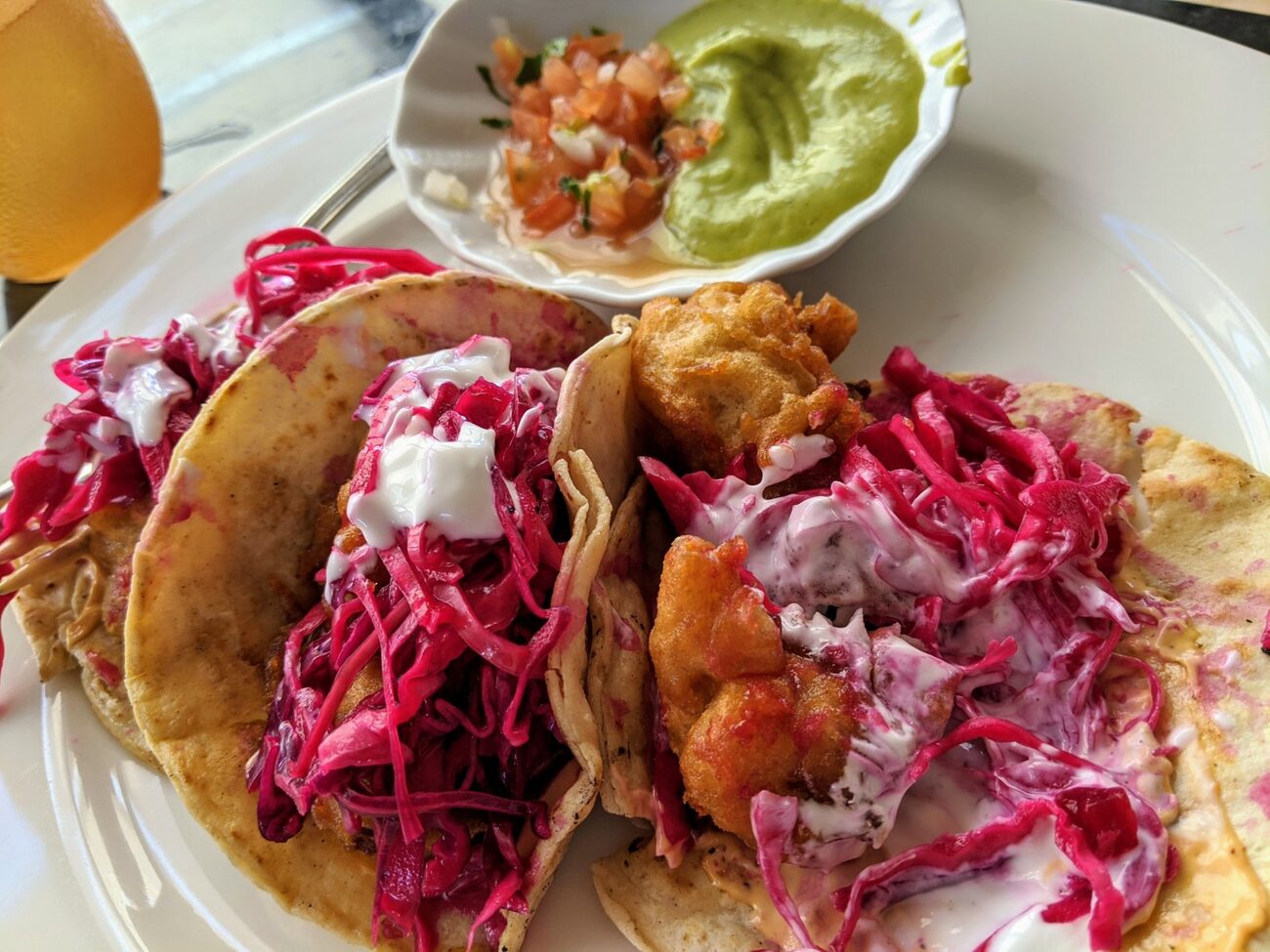 Colleen Caponi, Senior Marketing Manager
Mine was South Maui Fish Company in Kihei, Maui. The type of fresh fish changes daily, and it's served with the perfect spicy aioli and coconut pineapple slaw!
Erin McCarthy, Senior Director of Marketing
Ooh, picking one is hard! I love al pastor, shrimp, carnitas, and fish tacos, but my favorite? I think is Secrets Maroma's fish tacos.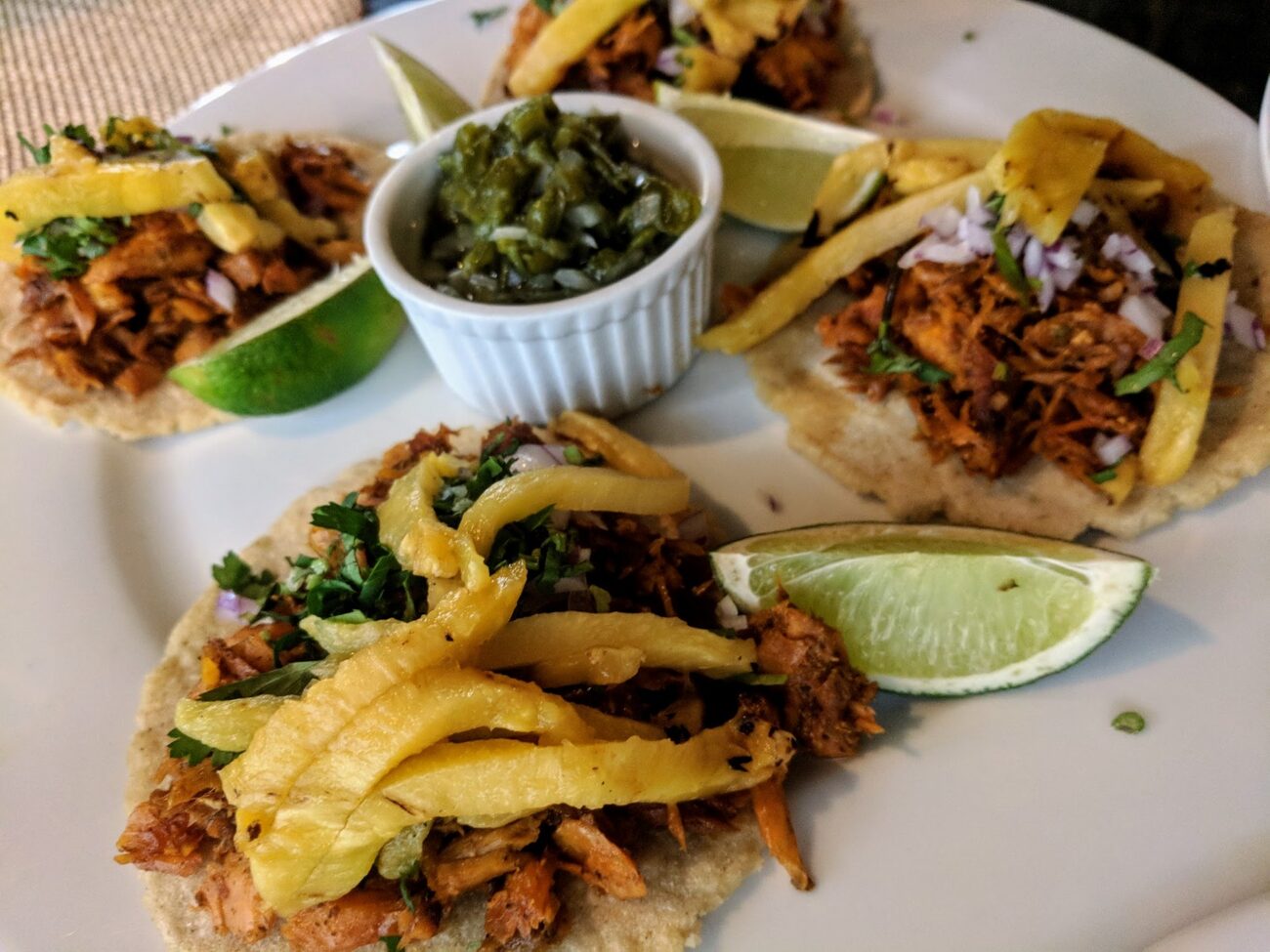 Anna Maria Addesso, Marketing Director, Email/Content Strategy/Research
Grand Fiesta Americana Coral Beach Cancun, at the Isla Contoy restaurant. The shrimp tacos there blew me away. Look at the size of them!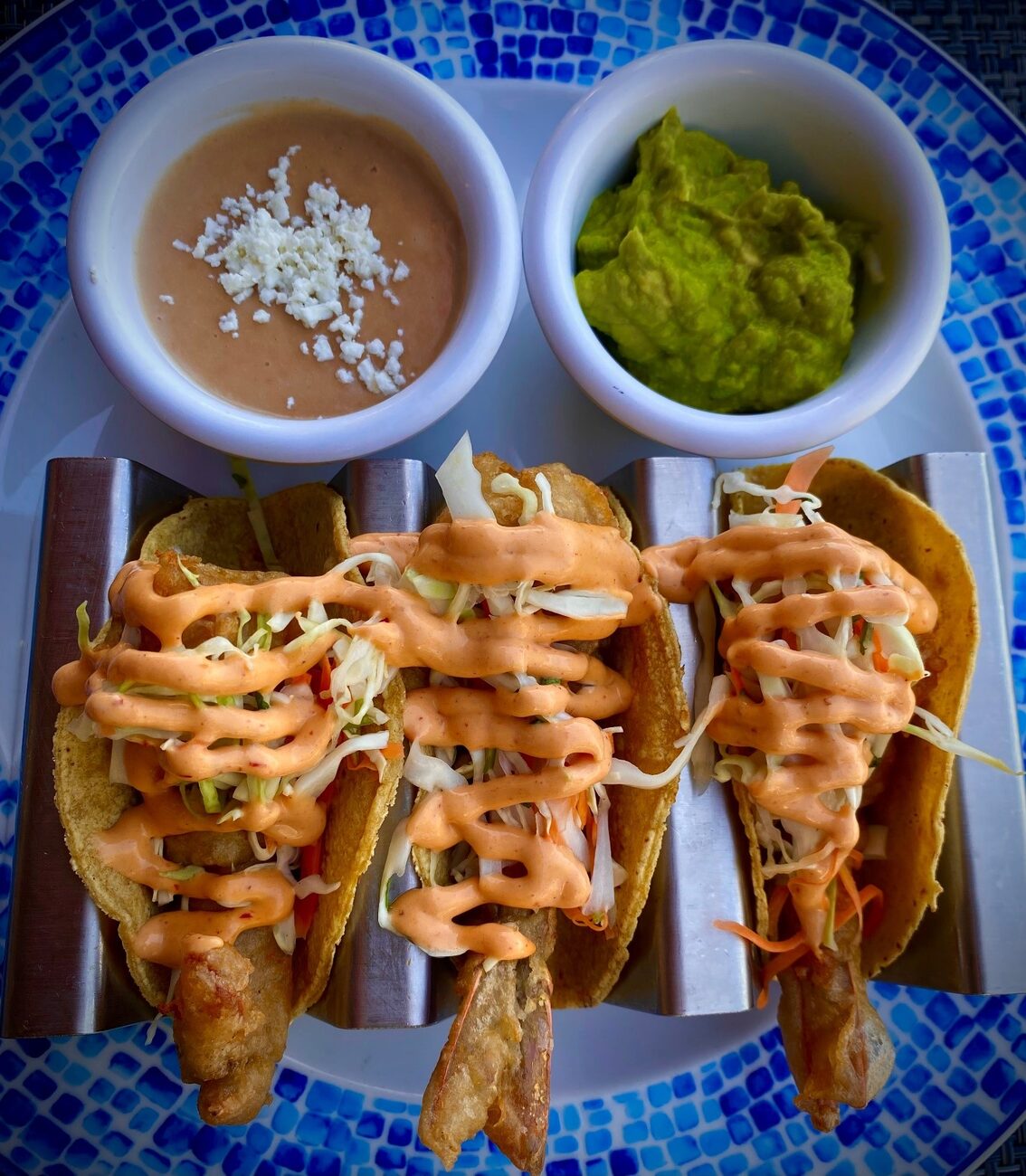 Barb Windish, Senior Director of Sales, Midwest
My favorite is La Palapa in Puerto Vallarta. It's right on the beach, so you can easily kick back and relax with tacos and excellent margaritas.
Sarah Rau, Social & Sales Development Manager
I can tell you mine was at Live Aqua … in Punta Cana, actually! Fish tacos for the win!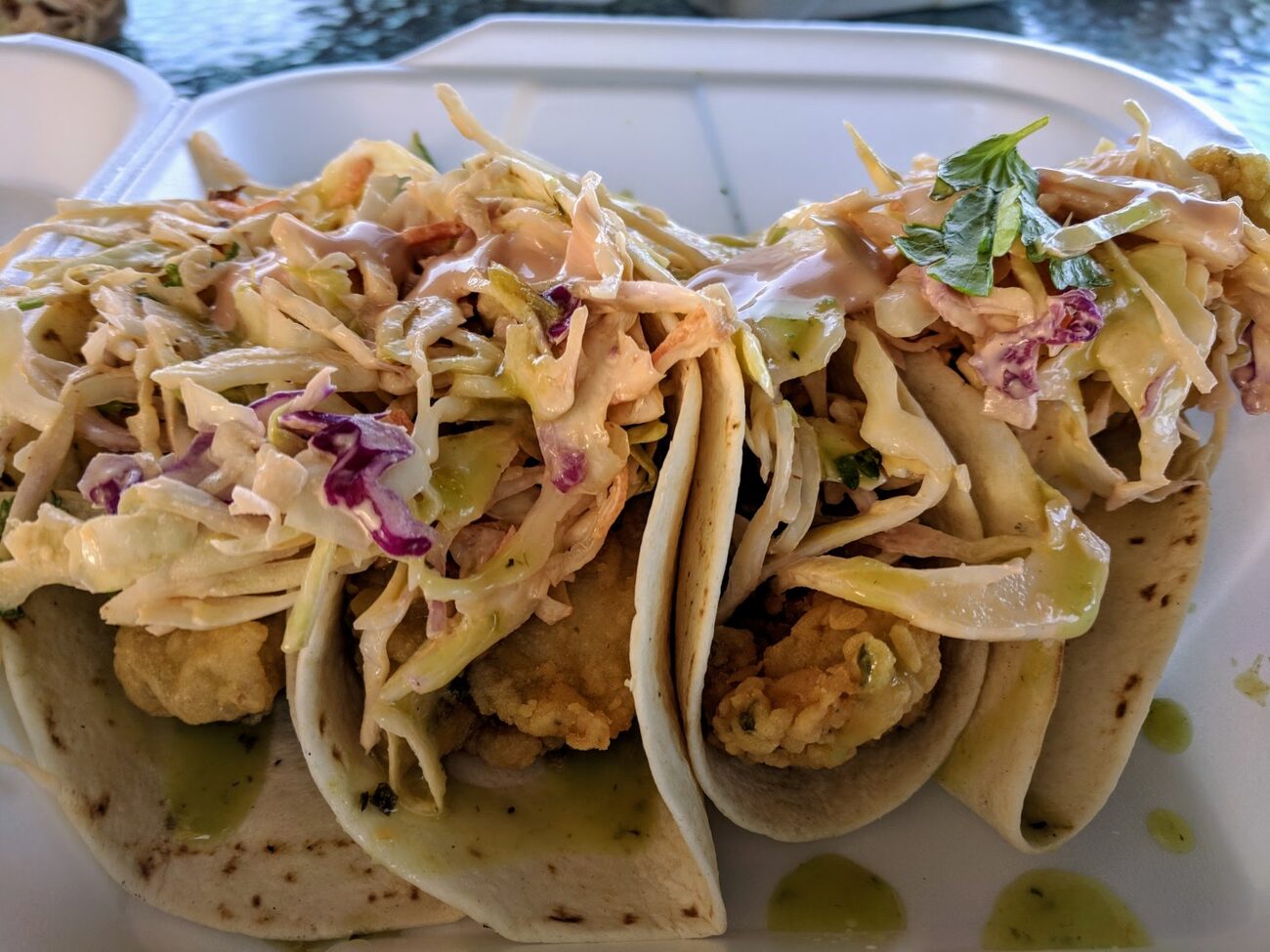 Jennifer Palka, BDM for Pennsylvania and Southern New Jersey
At Tamarindo, at Now Amber by AMR™ Collection in Puerto Vallarta, my husband and I tried the most incredible duck tacos we have ever had. They were a perfect, delectable dinner after a day on the beach in Mexico with some blood orange margaritas!
Tyler Seidel, BDM, Host Accounts
I don't always eat tacos for breakfast … but when I do it's at Dreams Natura. For breakfast at the World Buffet, they have handmade and grilled tacos with your choice of meat. So fresh and so delicious!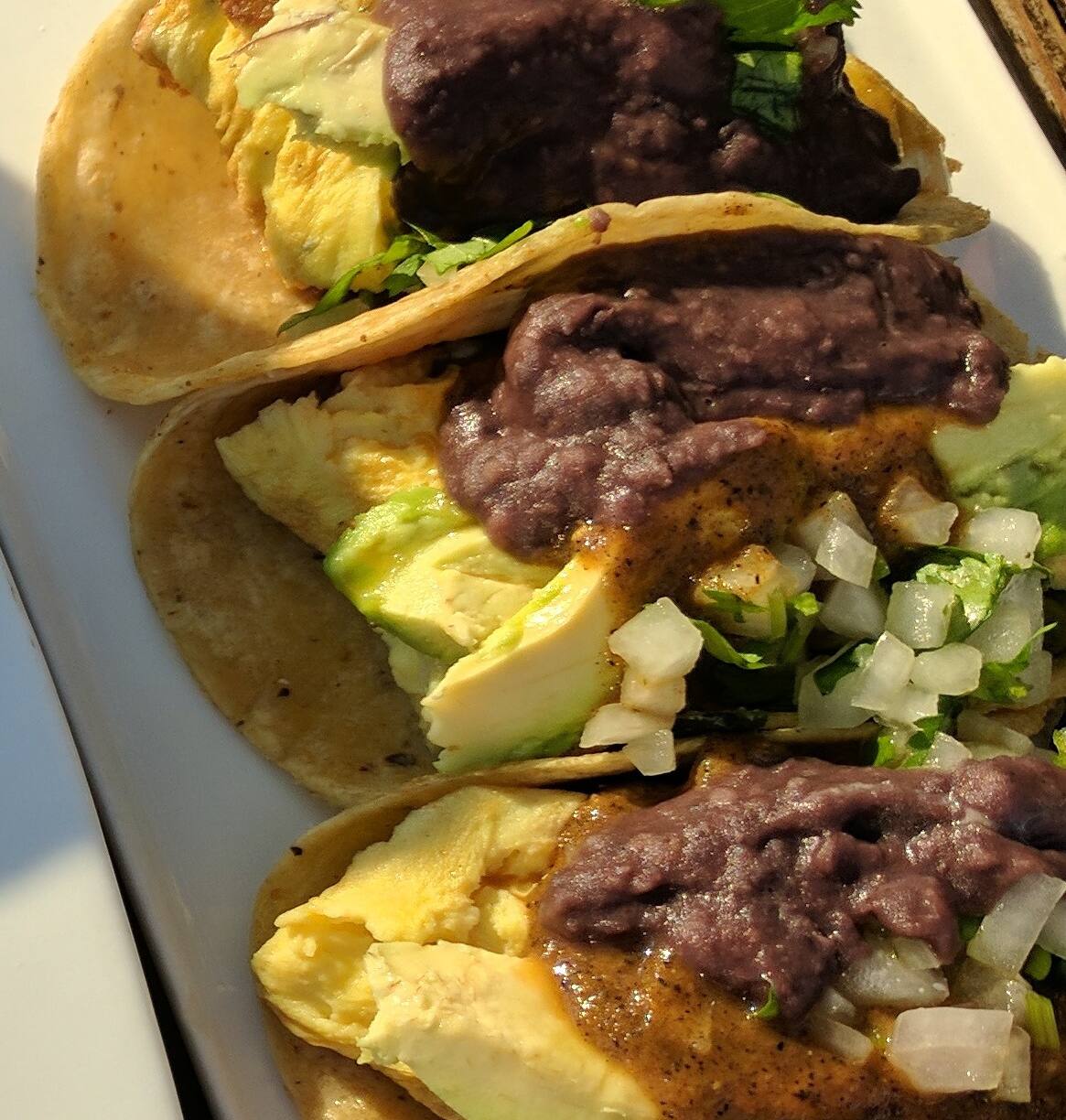 Alina Romero, BDM for Northern & Western Illinois, Quad Cities, Iowa
El Cuartel del Taco en Cabo San Lucas! It's only a $3 cab ride from downtown and has the best authentic street tacos ever. Tortillas also taste better in Cabo than anywhere else, in my opinion!
Cindy Kaul, BDM, Host Accounts
The best tacos I can recall were the shrimp tacos at the Rosewater restaurant in the Xhale Preferred Club section at Breathless Riviera Cancun, which is now Secrets Riviera Cancun.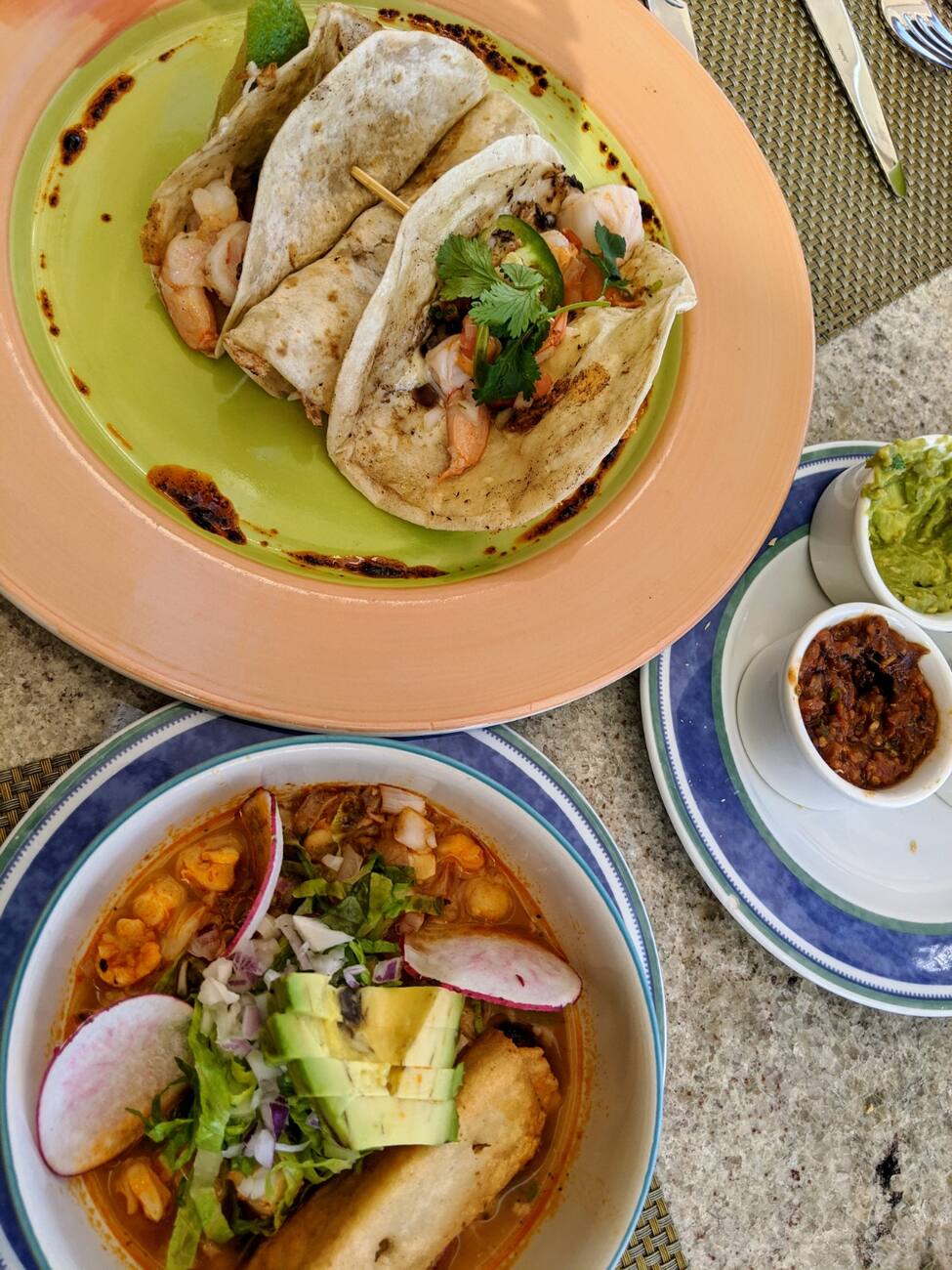 Tera Wicker, BDM for South Texas and Louisiana
La Cevicheria at the Grand Fiesta Americana Los Cabos! It's a small outdoor restaurant with amazing views. They serve the absolute best Baja style fish tacos ever!
Jeff Christensen, Email Producer
I don't really eat that many tacos, but I'm going to go ahead and say that the Klondike Choco Taco is my favorite taco. It has fudge swirled vanilla ice cream in a sugar wafer taco shell. We get them in the frozen section and so we can have them at home once in a while!
Want more in-destination eats? Coming soon: a round-up of some of the best on-site eats at traveler favorite all-inclusive resorts in Mexico and the Caribbean.