As restaurants at home and in-resort dining outlets open up their indoor seating again, we find out from culinary experts: is it safe?
Everyone's been doing it. Joyously, with big smiles, and high anticipation after waiting over a year to have this once taken for granted experience again. And by "it," we mean headed inside for the restaurant-served sit-down meals our lonely hearts have been longing for since COVID-19 started.
But as different states open up at different rates and businesses themselves set up their own rules of self-protective conduct like with mask requirements, a lot of people at home and on vacation are asking, "Is it safe to dine indoors yet?"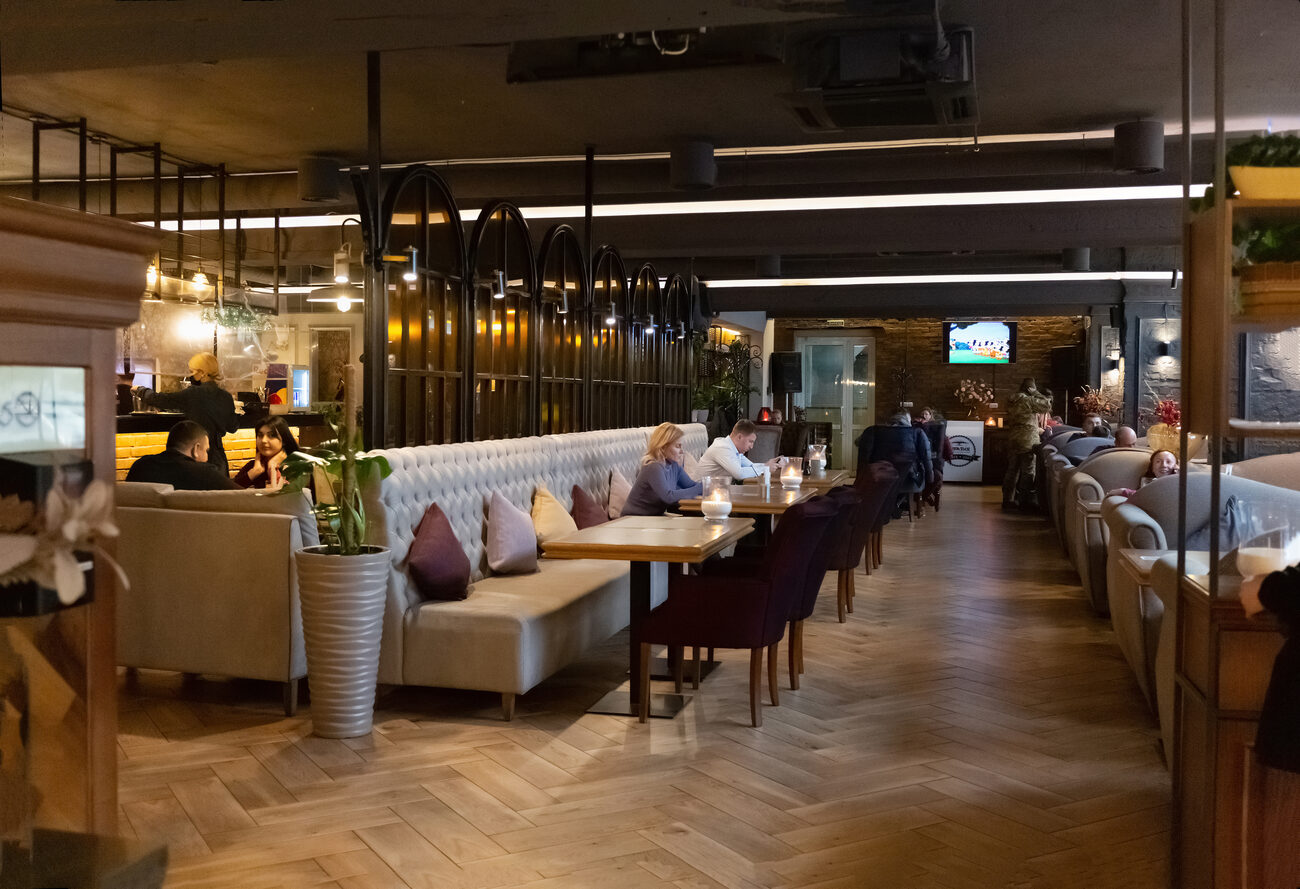 Generally speaking: yes! And here's why:
Vaccination rates are up and COVID infection rates are down. That's an obvious one, right? Restaurants would not have been approved for reopening if these two factors weren't in play. But now, with fewer germs floating around our atmosphere, we can finally breathe some sighs of relief without worry that the ceiling will magically bounce back tainted molecules.
In many venues, limited capacity seating arrangements are still in place. Just because a dining room is open doesn't mean that it's back to BAU. Many restaurants are taking the hits to their wallets by maintaining greater spacing between their seats, and taking limited reservations. A lot of resorts that were previously reservation-less in their dining venues are now accepting pre-scheduled seatings, actually, which is great since it means no waiting around for a table.
Proper ventilation has been a major focus for restaurateurs and hoteliers. Many establishments have upgraded their ventilation systems this year in anticipation of reopening, and it was a popular topic all across the hospitality industry. At the very least, many have added fans and increased air flow, installed MERV13 filters on intake housing, are changing their filters regularly, and others have gone the extra mile in investing in added units.
Most restaurant owners and managers have developed—and perfected—intensive health and safety protocols in the past year. Not only does that include temperature checks, masks, gloves, sanitizer stations, and plexiglass dividers, but also rules they expect their guests as well as staff to abide by as everyone does their part to keeping things safe and open. As Russell Jackson, chef-owner of Harlem's Reverence restaurant has said in a recent report by Culinary Agents, "COVID doesn't care about your politics, beliefs, or religion. It only wants to continue to infect and spread. Together, we can reopen safely and rebuild our industry in a better way."
Many restaurant workers are still wearing masks for our peace of mind. Regardless of their vaccination status, there are a lot of dining establishments that are still requiring employees to don face coverings during their shifts, indoors and outdoors. This extends to resort restaurant staff, too. In fact, you'll find that most employees are happy to err on the side of caution to cater to customer comfort, and will be more likely than guests to have their masks on.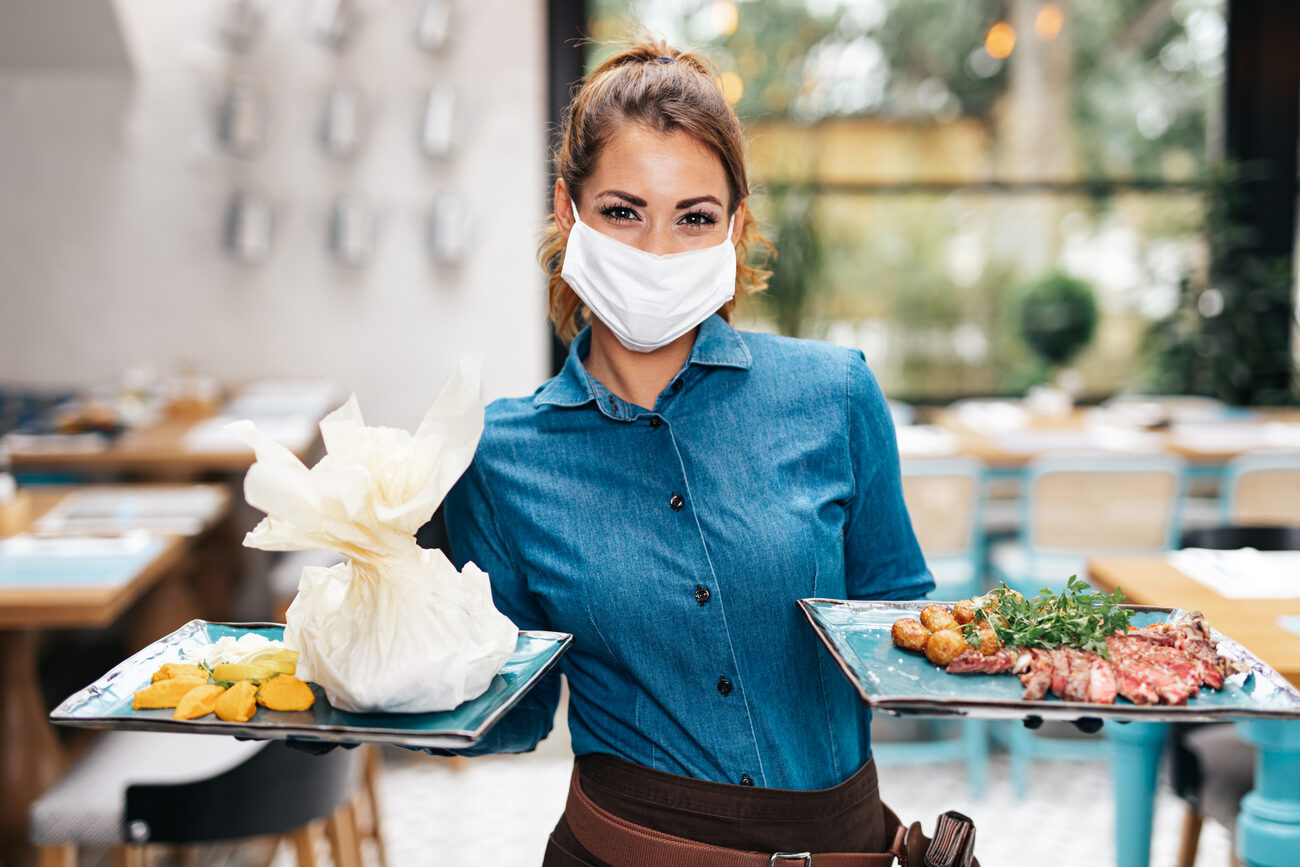 Additionally, the Food & Society at the Aspen Institute has published a free Safety First handbook that has already been distributed to over half a million restaurant workers and operators across the country, allowing them all to get on the same page—literally!
Within it are templates for Diner Code of Conduct rules, which help to tactfully advise patrons of how they are expected to behave and respect the establishment rules; Ventilation Guidelines with recommendations for equipment and upgrades; and a COVID Pledge offering ways restaurant workers and owners can keep their customers safe.
Although all of these topics are specialized to dining hospitality, there's no reason why they can't be applicable to travel advisor business as well.