Being environmentally responsible isn't just on the traveler—it's on the hospitality and travel industry, too. Here are some of the brands and properties working on making a difference.
Responsible tourism means social, cultural, and ecological responsibility. Travel with neutral footprints and/or positive impact, with sustainability and preservation of the land, sea, and culture. And luckily, there are plenty of resorts, hotel brands, and destination tourists boards and local governments that are making it easy for consumers to make smart, planet- and society-friendly choices for their next vacation.
Atlantis, Paradise Island – Bahamas
This ocean-themed super resort is already well known for its animal rescue and rehabilitation work, with many of the beneficiaries living in happy, safe habitats in this watery wonderland. But did you know they're also the all-important host for the Atlantis Blue Project Foundation (ABPF)? In fact, participation in a great many of the programs and experiences at the resort go directly toward this private nonprofit's efforts. Together with The Bahamas National Trust and The Nature Conservancy, they've worked to create 1.4 million acres of marine habitat and nursery grounds for native Bahamian species.
They've also partnered with education foundation BREEF, Stuart's Cove, and the director of the Perry Institute for Marine Science on several projects to replenish hurricane-ravaged coral. With more than 165 full-time marine biologists, aquarists, veterinarians, lab techs, and water safety specialists, this organization fostering the preservation and conservation of coral reefs, sea turtles, sharks, manages, cetaceans, and their ecosystems make sure Atlantis, Paradise Island and the rest of the Bahamas will never be a lost city to its marine life.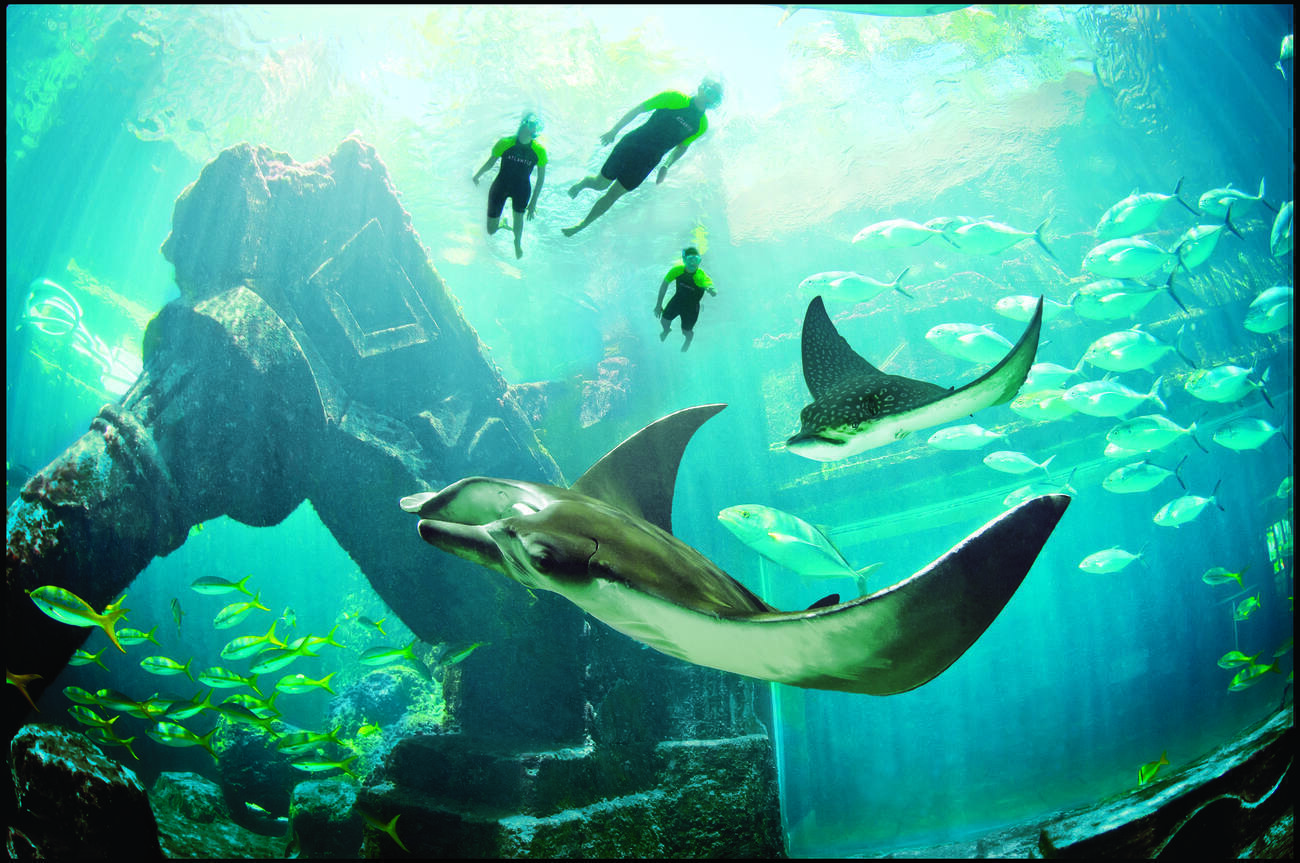 Iberostar Hotels & Resorts
We've mentioned before the 300+ Ways Iberostar Cares, but focused on the people. This time, we're focused on their Wave of Change movement, which is a comprehensive program meant to protect the environment and our oceans. And like any kind of wave, it has innumerable ripples that extend to touch many areas of sustainability.
One major focus is moving toward a circular economy for more responsible consumption of seafood and better coastal health. Overfishing has been identified as a tremendous risk to both, and exploitation puts the planet on a fast track to depletion. Then there are the ecosystem services they've been heavily investing in, which means active participation and protection of marine, terrestrial, and conservation areas, as well as mangrove and coral growth and restoration projects.
Overall, their ambitious goal is to become waste-free by 2025—along with being full sourcing by sustainable, regenerative seafood providers—and completely carbon neutral by 2030, which puts them at an aggressive pace to shift over to the most eco-friendly practices yesterday.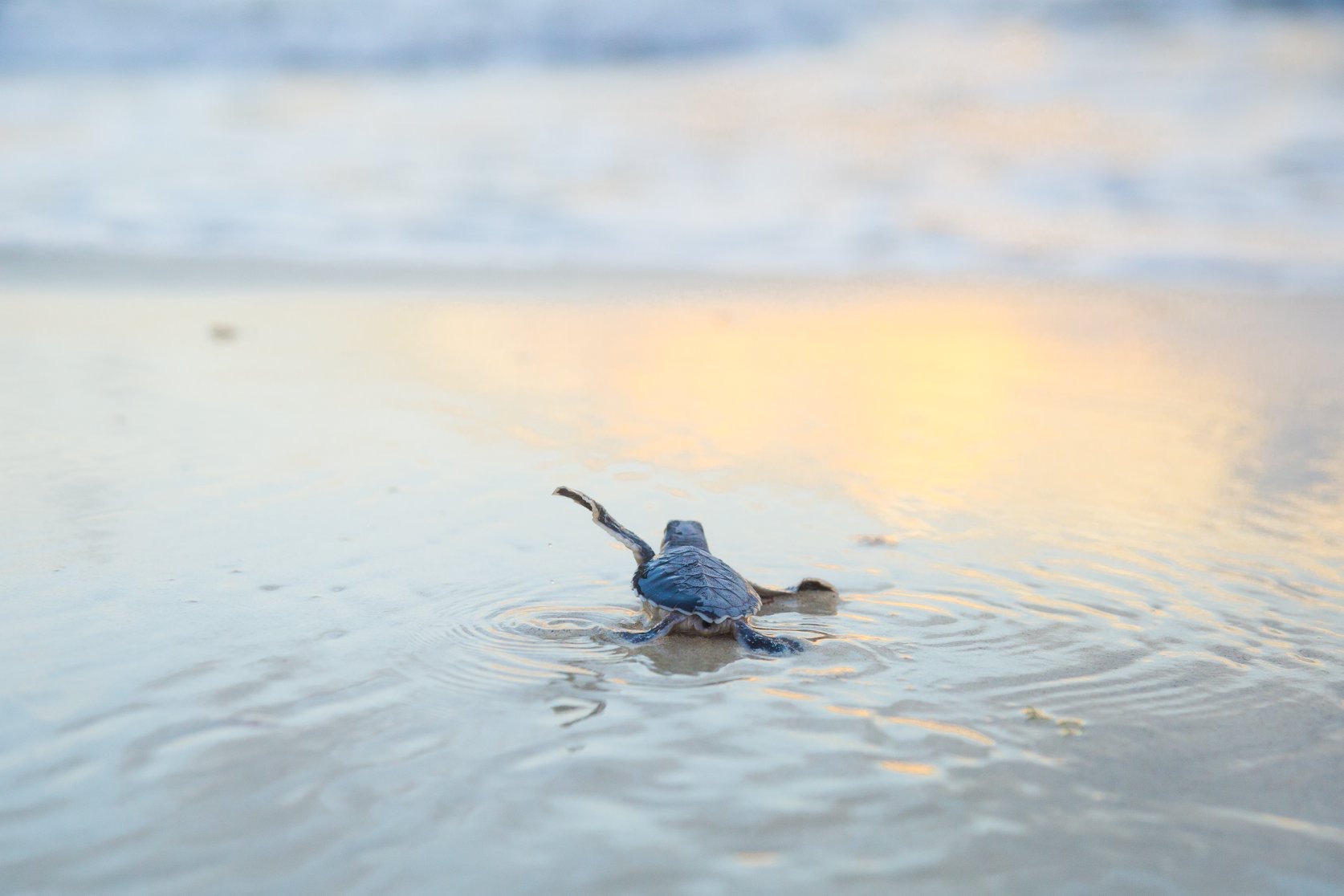 Karisma Hotels & Resorts – Mexico, Dominican Republic, Jamaica
This resort brand has a "Passion for Sustainability," and it shows. Not only do all of their resorts—including El Dorado Spa Resorts, Palafitos, Generations Resorts, Azul Beach Resorts, Nickelodeon Hotels & Resorts, Sensatori, Allure Hotels, and Hidden Beach—actively promote conscious tourism with gentle reminders across their properties, but they stay very busy behind the scenes taking care of the environment that make their resorts such retreats. Since 2012, they've utilized a sustainable management system for waste management, water, energy, and other resources, and have created Green Teams at every property that operates under the guidance of a member from the Corporate Sustainability Team. These efforts have earned them environmental and government recognitions like EarthCheck Silver, Green Globe, Travelife Gold, Distintivo S, Turtle-Friendly Hotel, and formal Mexican designation as a Socially Responsible Company.
Additionally, El Dorado Royale has its own Rainforest Alliance-certified greenhouse (click for video)—the only one in the area. This facility produces 14 tons of vegetables per month that they then serve at their resort restaurants, as Funjet's Insider video shows. Gourmet-Inclusive® indeed!
AMResorts – Mexico, Dominican Republic, Jamaica, St. Martin, Curacao, Costa Rica, Spain
Despite what a certain frog puppet might say, this mega-chain makes it look easy to be green. Throughout all of their brands—which includes Zoëtry, Secrets, Dreams, Breathless, Now, and Sunscape hotels and spa resorts—they emphasize that sustainability matters, earning the Rainforest Alliance's signature seal at over 30 of their properties. They were also among the first to discontinue the use of straws several years ago, and now offer only biodegradable ones upon request.
Additional programs are also available by property. For example, Zoëtry Agua Punta Cana and Zoëtry Paraiso de la Bonita both host biweekly beach cleanups, where locals from surrounding communities as well as resort guests pitch in to straighten out the landscape. Secrets The Vine in Cancun regularly holds donation drives for clothes and shoes, and many other resorts take part in sea turtle releases, which guest can join in on in season!
Hotel Xcaret & Hotel Xcaret Arte – Mexico
At a resort that treasures the natural resources and beauty of their region, it's no surprise that this brand is committed to sustainability efforts there, too. After all, Xcaret Park, the first major project by this development group, is one of the premier ecotourism developments in the country, making conservation and protection a core focus for anything they do. That's why they've been formally recognized by authorities as a Socially Responsible Company and even by the UN as a member of the Global Compact Network for supporting the local environment and economy.
They do both at the same time by purchasing 59% of their products and materials from the Yucatan Peninsula, which reduces their carbon footprint by reducing transit. For the earth alone, they produce over 130,000 native plants, 100,000 of which are used for reforestation inside and outside of their nine parks (admission to which is included with any stay at their resorts!), and have implemented management systems that allow them to recover 70% of the waste produced. That's on top of integral water and energy savings they've incorporated into their builds and practices. And finally, they have multiple animal welfare and conservation programs for endangered species across the lands they steward. Scarlet macaws, sea turtles, coral, manatees, stingrays, pink flamingos, toucans, nurse sharks, tapirs, and butterflies are among the many animals they protect. And they bring it full circle by supporting Save the Children playrooms in Tulum and Solidaridad right at home in the Riviera Maya.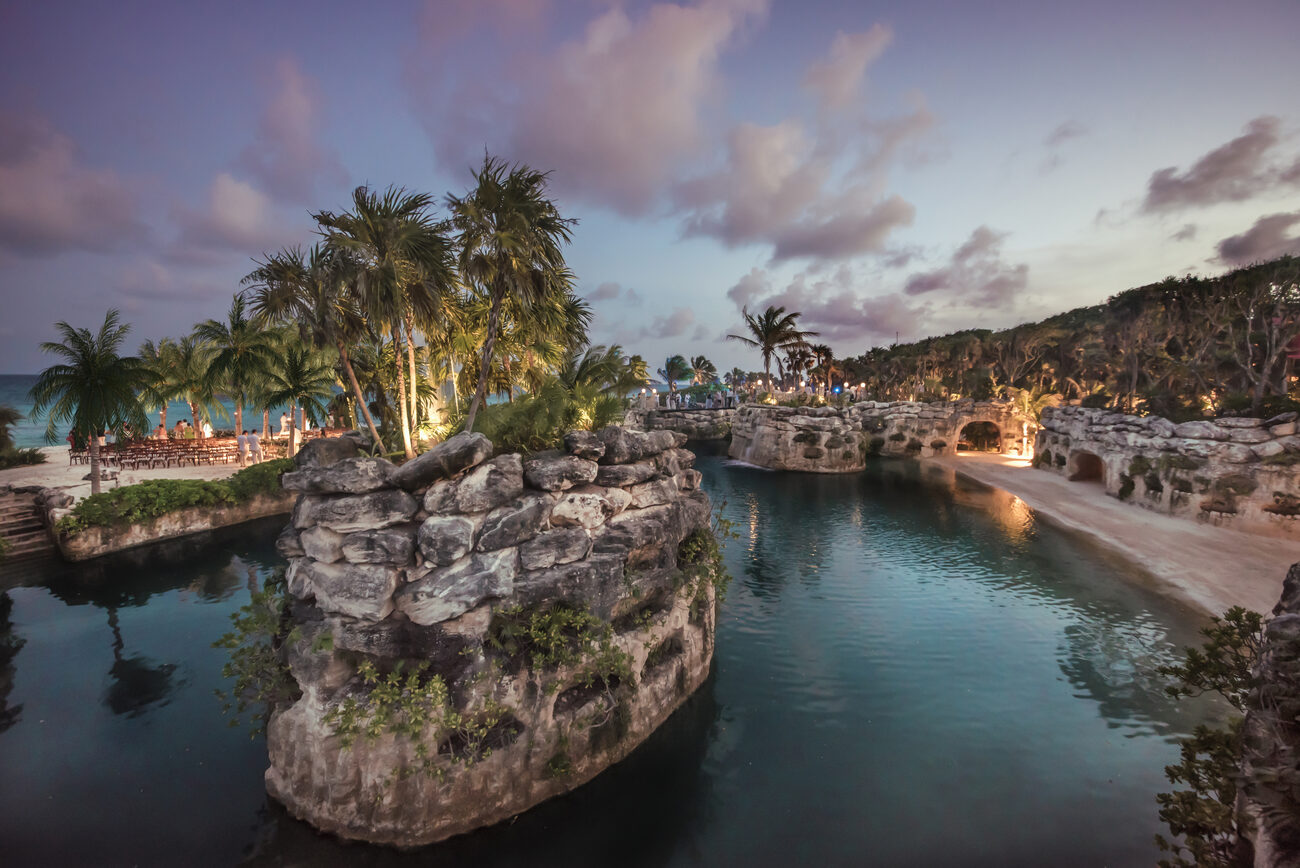 RIU Hotels & Resorts – Mexico, Dominican Republic, Jamaica, Aruba, Bahamas, Costa Rica, Panama, USA
This brand puts forth a good deal of effort in educating consumers on sustainability, as this adorable video on Tips For Being a Responsible Tourist proves. All of their properties actively work on savings water, managing waste, energy efficiency, and CO2 emission reduction, which has led to a nearly decade-long streak of certification by TRAVELIFE. IN fact, 71 have earned the Gold certification by this organization!
Hefty investments have been made in recent years to reduce the chain's impact on its destinations with tangible, immediate results. Among those are shifting over to LED and low-energy lighting, high-efficiency appliances with class A energy ratings, replacement of diesel boilers with cleaner energy natural gas, automatic air conditioning shut-offs, thermal solar energy for hot water, separated waste bins for recycling, and greener packaging. Additionally, they're proud to participate in several biodiversity projects that work toward keeping endangered species from becoming further so, such as being part of the management plan of the Wildlife Refuge in Guanacaste, Costa Rica.
Curaçao – Caribbean
The GGZ, Capriles Kliniek, the General Psychiatric Hospital Foundation, doesn't just take care of the people in this island nation—they collaborate to help the environment, too. One of their more notable recycling projects is with the Curacao Zoo—a donation-only admission attraction well worth a visit—as they work to upcycle used car tires by washing them, painting them, and turning them into planters for a wall display. Additionally, the island's prominent plastic recycling center, Green Phenix is strongly supported by the community as it collects plastics to convert into recycled products. In fact, they're working on creating a lab where anyone can use their machines to create their own products from the broken down plastic flakes. Both are organizations that Curacao's tourism board and government are proud to fund.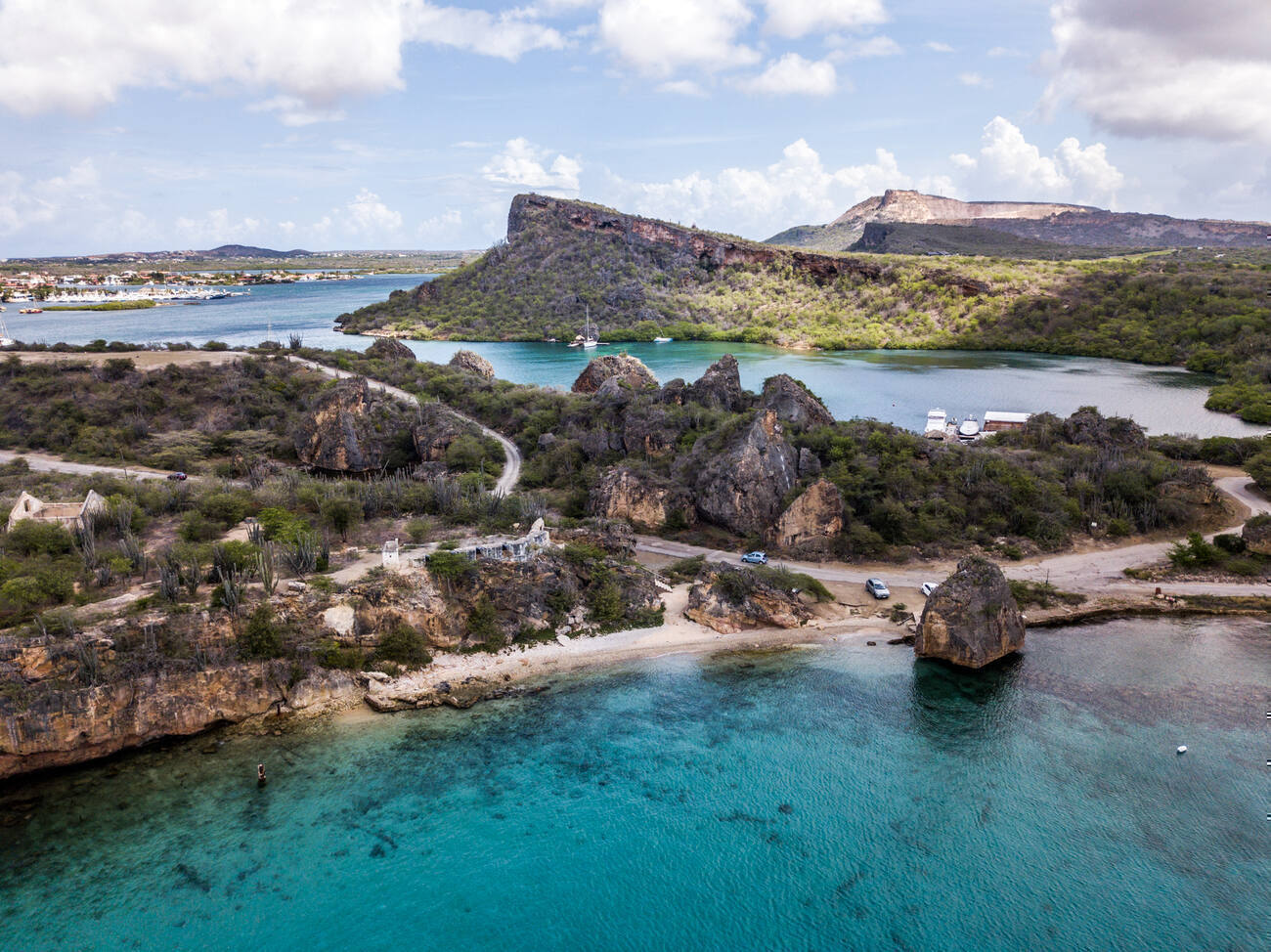 Outrigger Reef Waikiki Beach Resort
This recently renovated resort, the flagship of the Outrigger brand, just invested $80 million in improvements that not only included initiatives tied to guest experience, but also many projects that have to do with Hawaiian life experience. On a large scale, through Outrigger's Hawaii Green Business Program Award-winning ZONE (OZONE) global conservation initiative, the brand has deeply committed to caring for the island's coral reefs. On a smaller, every-little-bit-makes-a-difference scale, they've reduced the amount of plastic used on the property with the installation of water stations on each floor, and by providing each guest with complimentary metal branded bottles at check-in. They also provide complimentary reef-safe All Good sunscreen at the pool deck, to ensure that the fragile ecosystems that keep coral vibrant and marine life healthy remain that way.
And if practical measures aren't enough, Outrigger has turned to art to deliver the message of how precious our oceans are. As part of their remodel, they commissioned sustainable rope artist Ethan Estess to create an installation at the entrance made from plastic fishing nets that were pulled from the ocean to better demonstrate the harmful effects of plastic pollution.
Learn how to be an environmentally responsible traveler here, or click here to read about ALGV and AMResorts' most recent social give-back event.