In much the same way Las Vegas is an oasis in a desert, Grand Oasis Cancun & The Pyramid at Grand Oasis are oases of entertainment in Cancun.
Vegas or Mexico? Mexico or Vegas? It's typically a toss-up for those who want an affordable party atmosphere under hot, sunny skies and entertainment options to keep the evenings as sizzling as the days.
… But it doesn't have to be a choice.
Or at least, that's the point Grand Oasis Cancun & The Pyramid at Grand Oasis are making with their splashy entertainment-forward programs. This resort's entire premise is Las Vegas style, amenities, and no-holds-barred, line-toeing fun with an authentically Mexican flair, right on the ocean in the Yucatan Peninsula. Local musicians, performers, and dancers take center stage to add more flavor to a packed calendar of experiences. During any stay any time, you'll find a medley of live music, dinner shows, nightclub performances, beach club parties, and more taking place across the mega-resort's grounds.
Here are some of our favorite headliners: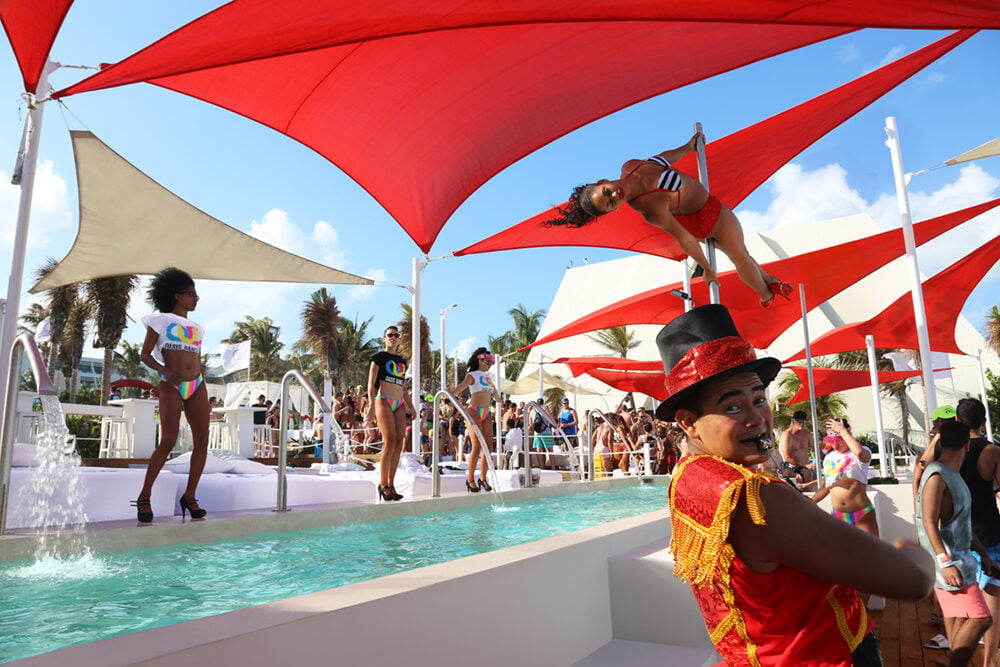 Beach Club Parties
High-octane pool parties are one of the biggest features at Grand Oasis Cancun, and have a reputation that precedes the resort's other many features. Sure, they're on pause right now out of an abundance of caution, but as we return the normalcy, the hotel will resume this happening event. They invite the top trending DJs in Cancun to spin oceanfront while go-go dancers and other novelty performers make sure every minute is as upbeat as the music that'll pump through your veins.
The Red Cabaret Dinner Show
This burlesque act comes at additional cost for guests of the Grand Oasis, but it's worth every penny. Song, dance, and food make up the pleasure trifecta, and a sultry vibe titillates. Or, just stay at The Pyramid at Grand Oasis to skip the ticket cost and grab a seat as part of your stay package.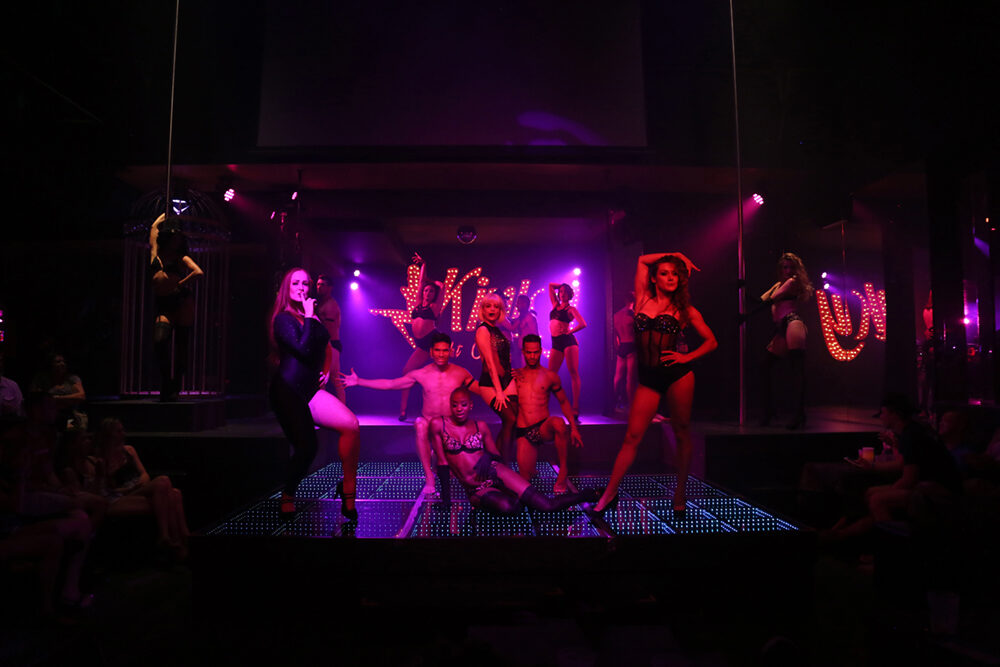 Red Kinky Night Club
With different acts and themes rotating throughout the week, you can keep going back to one venue and never get bored. There are several burlesque performances on the docket, including one provocatively named Tabu, another that takes it back old-school, and variety shows that promise more than just your typical song-and-dance.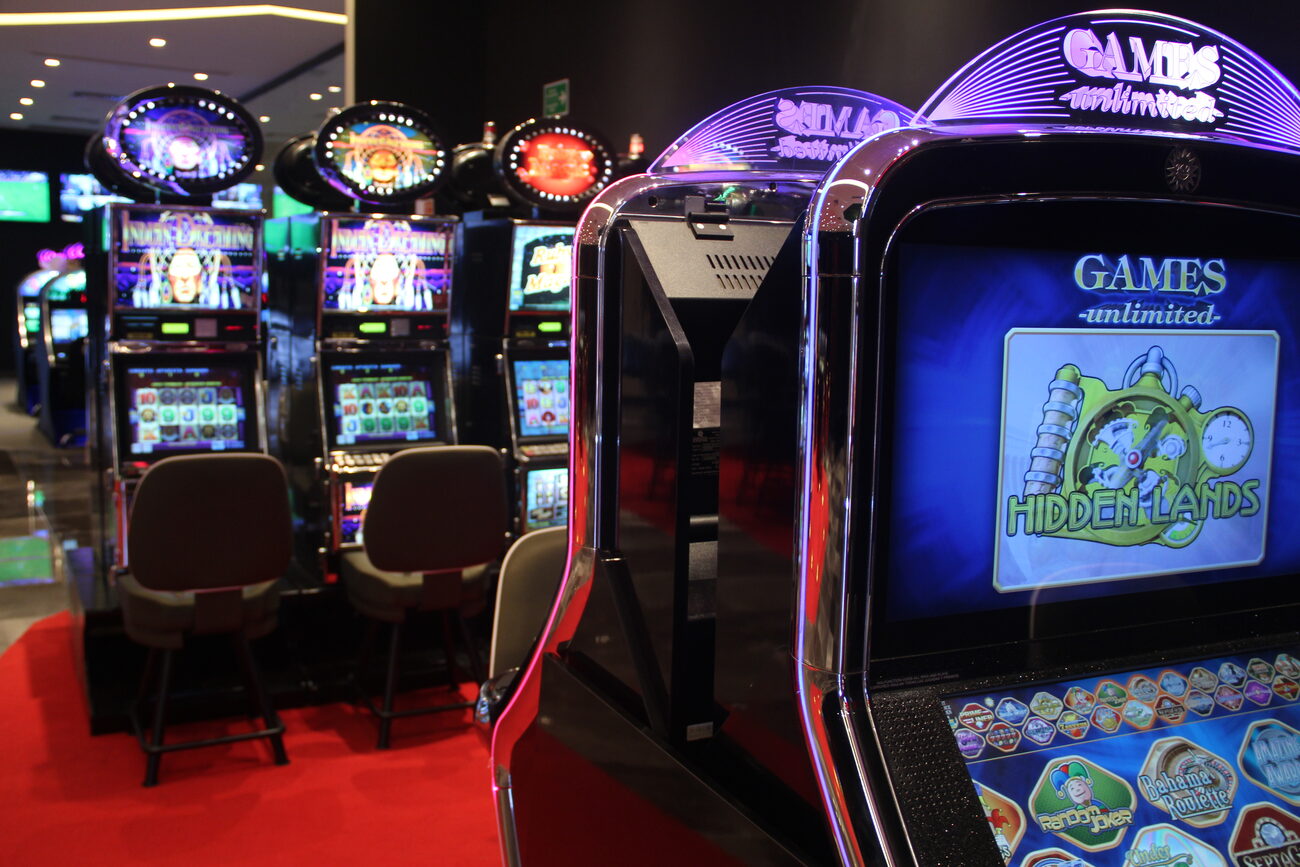 Red Casino
This multi-level hub is the only full-game casino experience located at a resort in Cancun, and it's open 24/7 for your traditional table and video gaming pleasure. Separate from the resort's all-inclusive offer and operating independently of the hotel chain, this means all are welcome to try to win a hand at the table … or at the bar, with the opportunity to meet fellow evocative vacationers.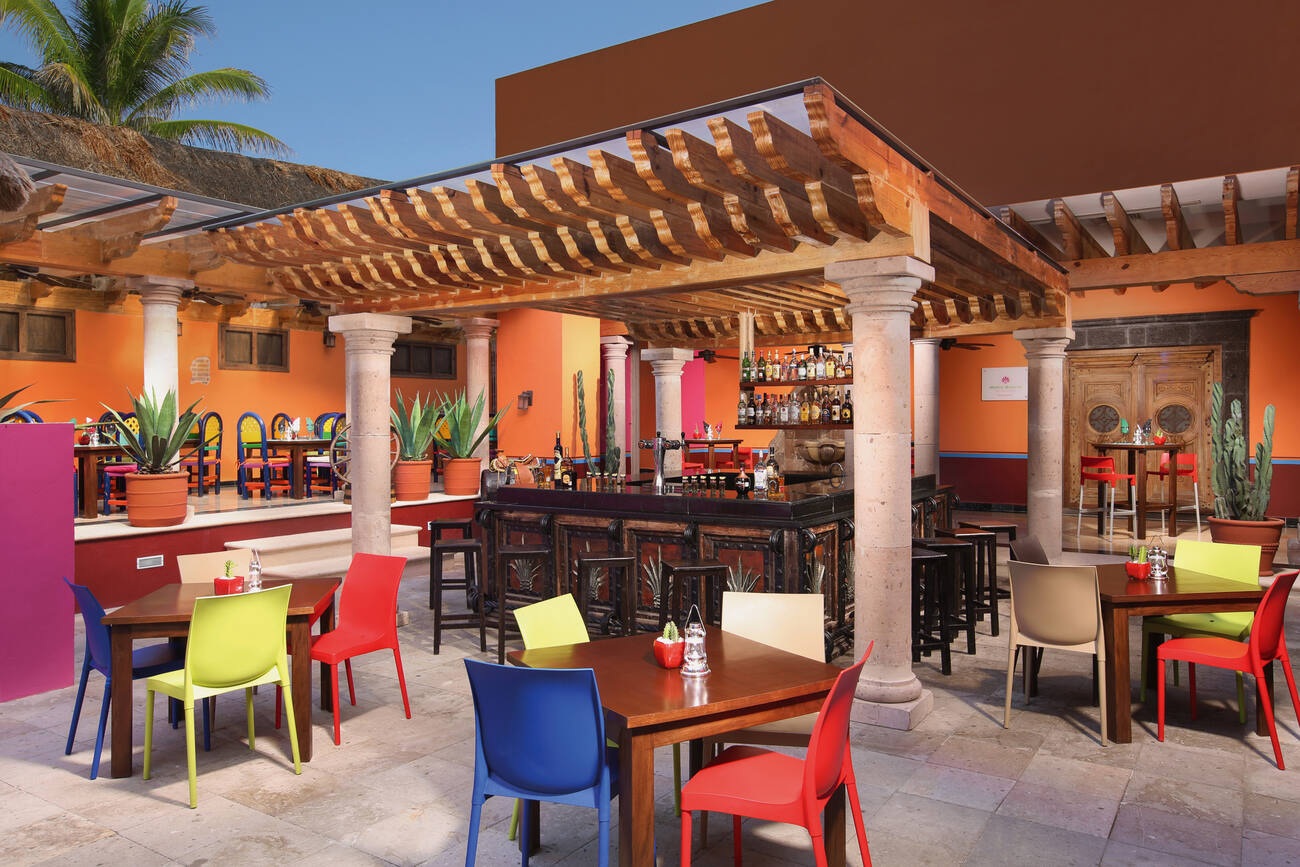 Food & Drink
Going out for bites and sips most definitely counts as an entertainment experience after a year of being unable to do so, especially at Grand Oasis & The Pyramid. Fourteen restaurants (five exclusive to The Pyramid) bring award-winning options to the literal table. Authenticity is enhanced by wines from Mexico's finest vineyards, margaritas and beers inspired by tradition, tequila tastings informed by local expertise, and food options that range from local and casual to "molecular gourmet gastronomy with Mexican nuances" at Benazuza. And don't forget to dine at least once at one of the real Mexican restaurants, where mariachi bands and local performers have been known to make appearances.
As you can see, there are quite a few ways Sin City manifests in Cancun's heavenly Hotel Zone. So why choose between Vegas-style entertainment and Mexican hospitality and beachfront all-inclusive value? Our answer is: don't.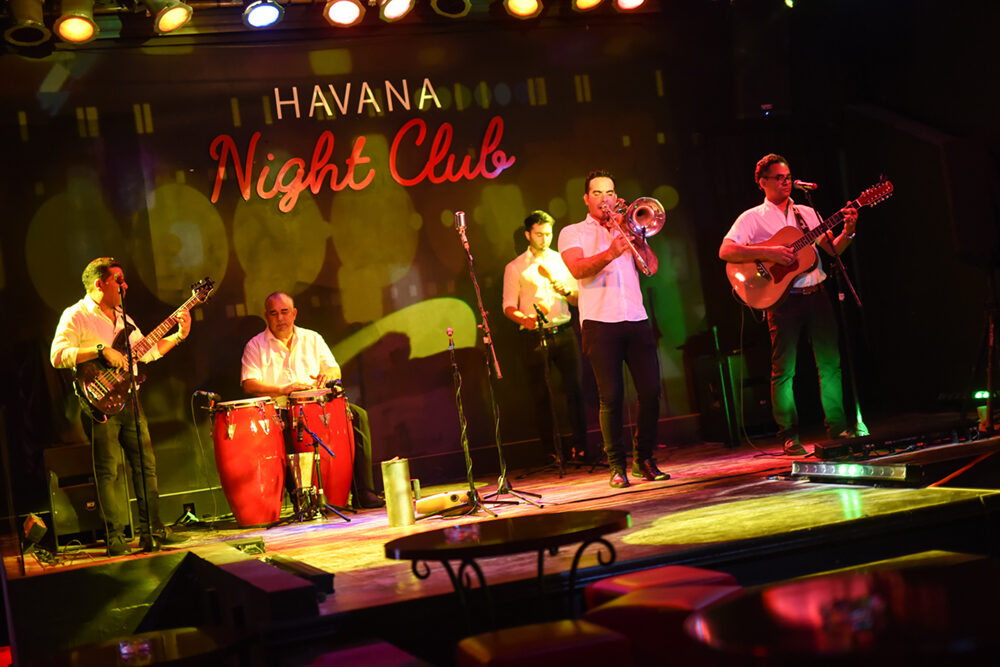 ---