As Jamaica readies itself to celebrate 60 years of independence, there's no time like the present to pay homage to the nation that made it easy to "feel the love." And best of all, there's no shortage of ways to do so. The only thing about this island that runs longer than the miles of gorgeous Caribbean shoreline are ways to enjoy it. Here's how you start.
Channel Your Inner (or Outer!) Child
There's a lot to evoke wonder in Jamaica—enough to leave adults as wide-eyed as children. Between its natural beauty and adventure, it's a wholesome family destination with a lot of opportunities for enrichment and personal growth.
For instance, take the kids for an up close and personal experience in the wilds of the lush jungle via bobsled or sky lift. Or have them board a bamboo raft and slowly glide through the lush greenery lining the Martha Brae River, slowly enough to identify endemic birds flitting overhead. For something a bit more strenuous (because what parent can't use the downtime a tuckered-out kid provides?), how about hiking 7,000 miles above sea level? You yourself can catch your second wind trying famous Blue Mountain coffee at its source while the young ones take a dip in the cooling rivers just off the trail.
Eat Your Heart Out
Jamaican cuisine is a treasure and a treat, far beyond its most famous dishes. Everyone has heard of Jamaican jerk seasoning, most commonly used on chicken here in the U.S., and there are chain restaurants devoted to Jamaican patties. Now think about how good that is and amplify that to get an idea of how delicious the real deals are.
When you visit, go beyond these famous dishes and make sure to sample other authentic icons as well. Personally, I get excited about callaloo, a spinach-like leafy green. Get you some grater cake, which is more accurately a candy but named so for its use of shaved coconut meat, or end your meal with Portuguese-inspired gizzada, another coconut treat. These little tarts are filled with sweet and spiced coconut filling and also known as pinch-me-rounds. Pick up some Busta candy for an instant pick-me-up on your adventures. It's named after the country's former Prime Minister, Sir Alexander Bustamante.
Wash it all down with coconut water, Jamaican rum, Red Stripe beer, or chocolate tea, which is made from balls of chocolate grated or dissolved into hot water.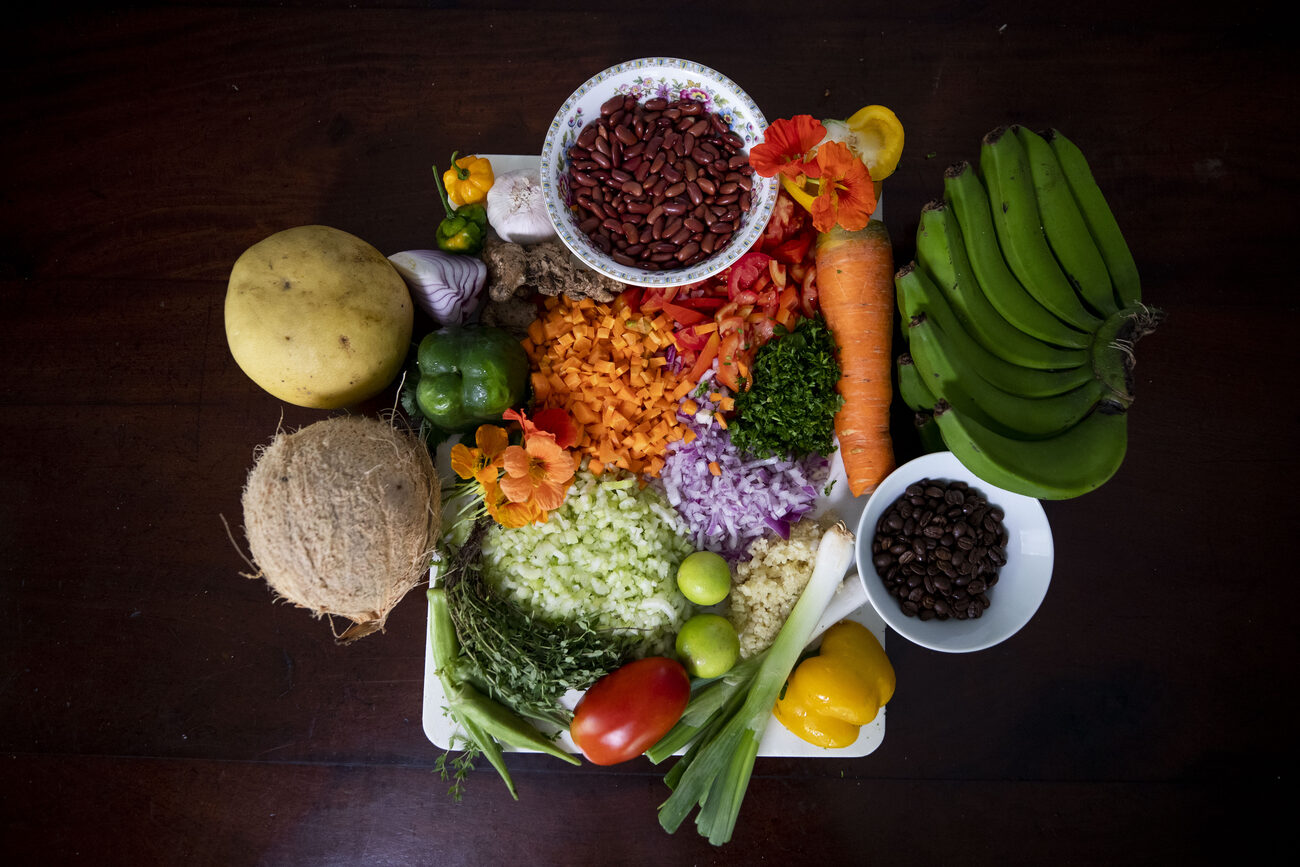 Take a Plunge … Or Just Watch
Rick's Café is one of the most famous stops on the island and one of Amstar DMC's most often-requested excursions. Located in Negril, this is the spot to answer the question, "if your friends jumped off a cliff, would you?" And the answer might surprise you—the 35-foot cliff the area's first public bar and restaurant is set on is actually known for being a perfect spot for doing exactly that. You'll be only one among hundreds who have taken the plunge if you choose to chase the exhilaration of the waves by leaping into the waters below.
But of course, that part's not for everybody, and no judgment here! Get there an hour before sunset to watch the local pros close out the day with a refreshing leap into the Caribbean Sea while you immerse yourself in the dining, the drinking, and the incomparable sunset views of this venue instead. Live bands playing real reggae sink you even deeper into the uniquely irie vibes of your setting.
Get Wet
For the happy medium between cliff-diving and beach lounging, it's a great idea to book a tour through any one (or all!) of Jamaica's freshwater, aqueous attractions. The island is rife with them, from glorious, swimmable waterfalls on molded rock faces, including the 180-foot Dunn's River Falls in the north and the natural pools leading up to Mayfield Falls in the west. As we'd already mentioned, taking a raft ride is a lot of fun; drift down the Rio Grand on the eastern side or opt for a little more excitement by embarking on the Black River Safari, where you can go ahead and smile at the crocodiles from the safety of your tour boat.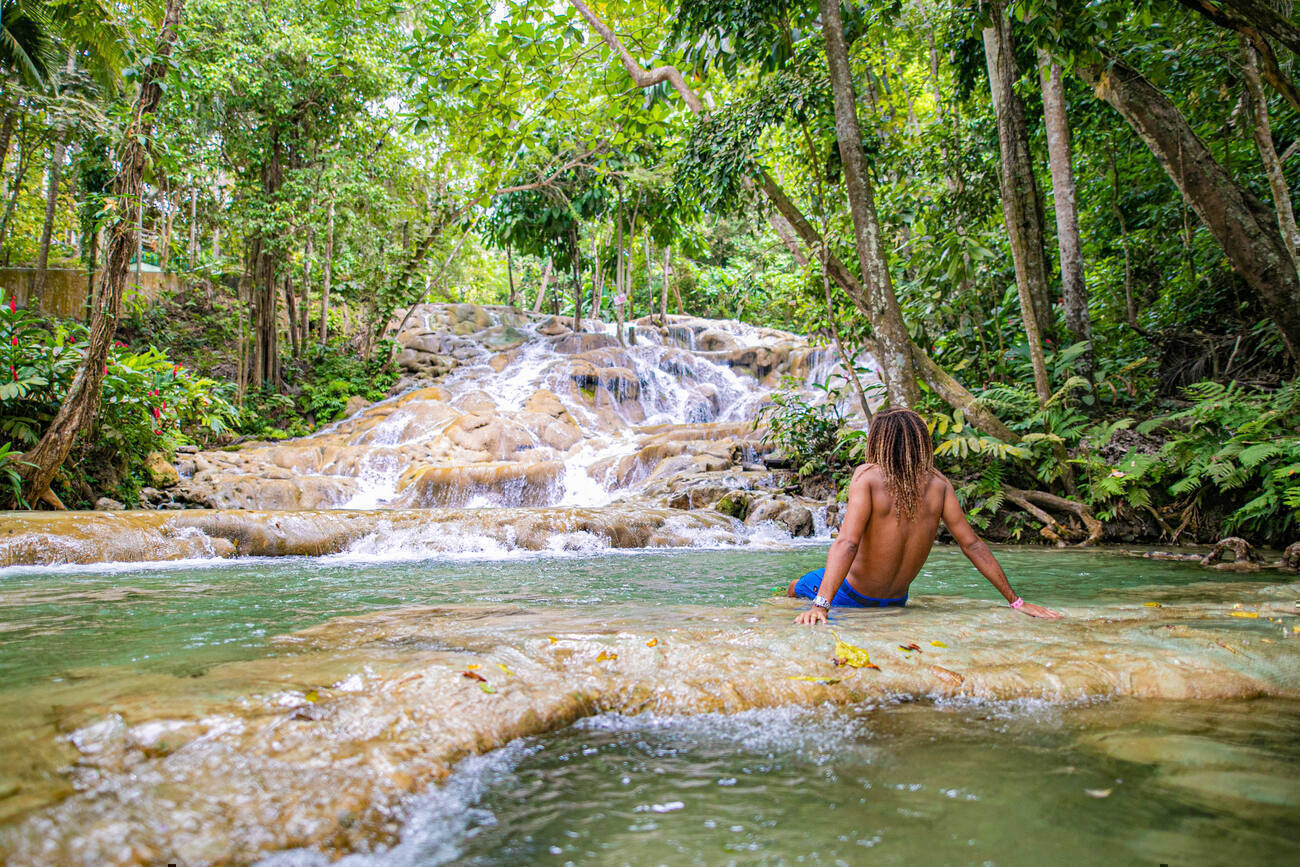 Get Lost in Time
Jamaica may be celebrating six decades of independence, but its history is far more deep-seated than that. The Rose Hall Great House is one of the most legendary attractions of the country, a relic of an era from a century before. Formerly a magnificent 6,600-acre plantation, it was turned into a "hellhouse of atrocities" by the White Witch Annie Palmer, mistress of Rose Hall Great House and alleged murderess of three husbands and countless slaves.
If you're not into ghost stories, not to worry. The light isn't too far from the darkness here, as its immense geographical footprint means you'll also find mountain villages, luxury villas, plenty of resort hotels, and well-maintained golf courses among the former sugar cane fields.
For more recent history, and one that's far more light-hearted, don't miss the Bob Marley Museum. Set in the former home of this international legend, it's an exclusive inside peek at his memories, mementos, and even riffs of his favorite flavors, served up at the One Love Café on site.
Shop 'Til You Drop
With a name like the Hip Strip, how can there be any doubt that there are great goods for the getting right here in Montego Bay? Set on Gloucester Avenue, this is the hottest street in the island nation's most touristic city. Shopping is set to a soundtrack of local music here, where you can easily pick up typical souvenirs like punny t-shirts, as well as more unique, crafted gifts, such as items made of local wood and seashells, or even fine jewelry. Your best duty-free shopping is also here, and a bustling trade keeps the experience hassle-free and fairly priced.
Read more odes to destinations with A Change in Value ... And the Island That Will Get You More of It, Mexico's Most Appetizing Destination, and Can't Go to Europe? Count on Curacao Instead.