Authenticity-seekers talk a lot about a sense of place. Vacationers want to feel like they're somewhere new, exciting, and extraordinary—they want to feel immersed in the destination they went to such trouble to travel to.
But most importantly, they want to feel.
It's for that precise reason that Grupo Xcaret's two latest resorts have elevated their distinctly Mayan and Mexican premises to offer even more pride of identity in their stay offering … and more ways to feel the pulse, the aura, the heritage, the pure magic of where they're staying.
Not only are both Hotel Xcaret Arte and Casa de la Playa for adults only while providing included all-access passes to every eco-park in the portfolio, they also have focused on enhancing every stay with exclusive, unique, and purely Mexican activities that speak to fine art of experience.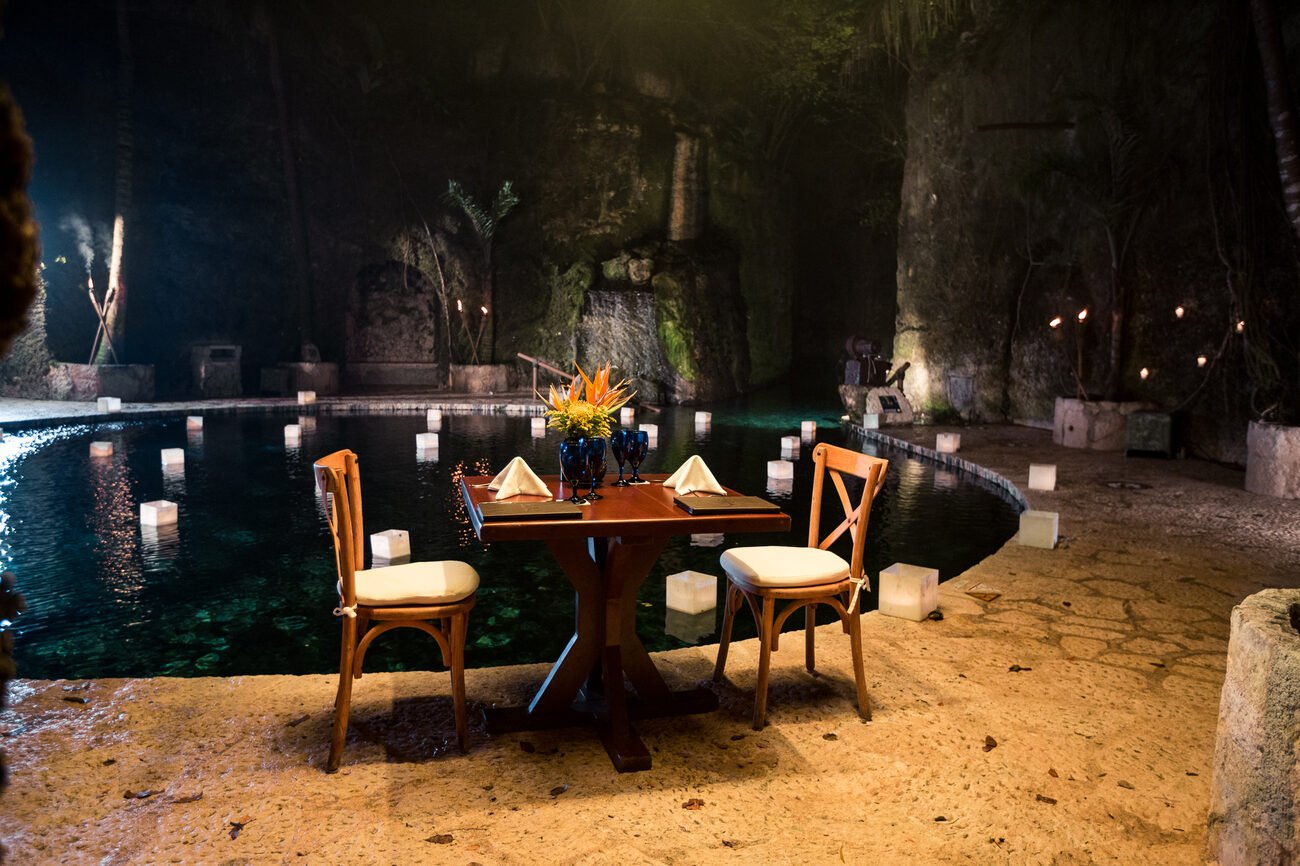 Take Casa de la Playa's tailor-made experiences, for example. Specifically through this months-old, high-end boutique resort, guests have access to close-to-terra experiences never before offered to anyone else anywhere. For example, everyone knows about the famous cenotes scattered across Riviera Maya—those enchanting sinkholes of pure blue waters pocketed into the jungles of the region. But only through this resort can you have a private dinner alongside one with the strains of live jazz floating off into the vapors.
And while many adult guests are big fans of the Xplor park, only Casa de la Playa visitors have access to an excursion called Xpeleo, which takes them through the total darkness of recently discovered caverns for a deep connection with nature before they're unleashed to adventure. Similarly, at Xel Ha, guests can opt to participate in a sacred purification ritual at the park—a secret menu offering reserved just for this property's guests.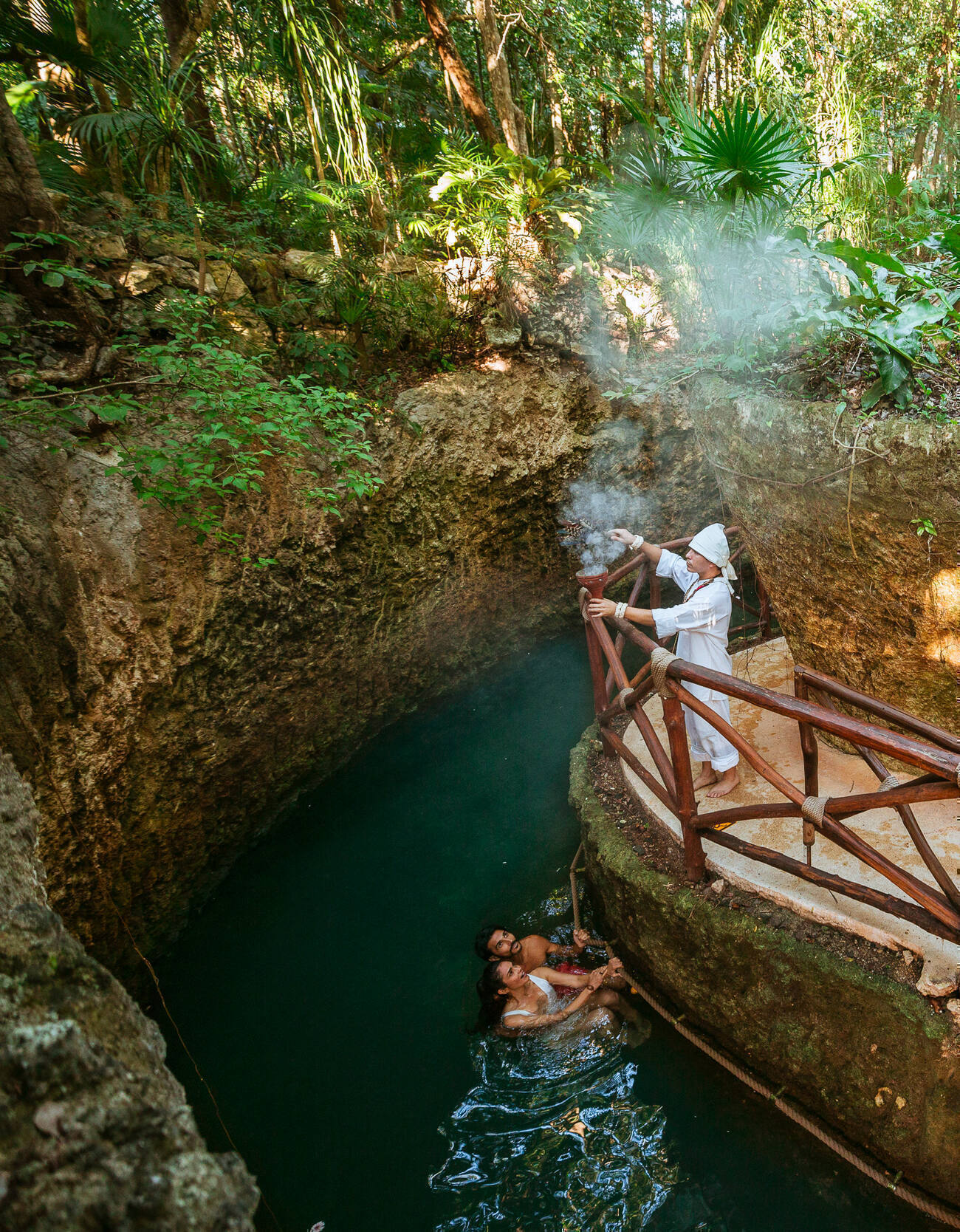 The flagship Xcaret Park must of course counter with something equally spectacular, and they do with Callejoneada Xcaret. This special evening tour is accompanied by a rondalla of the park and ends with a wine and cheese dinner in the cellar. Even bigger is the Tlachco Backstage Tour—a new addition to this selection that culminates in a grand rising up onto the stage on a platform.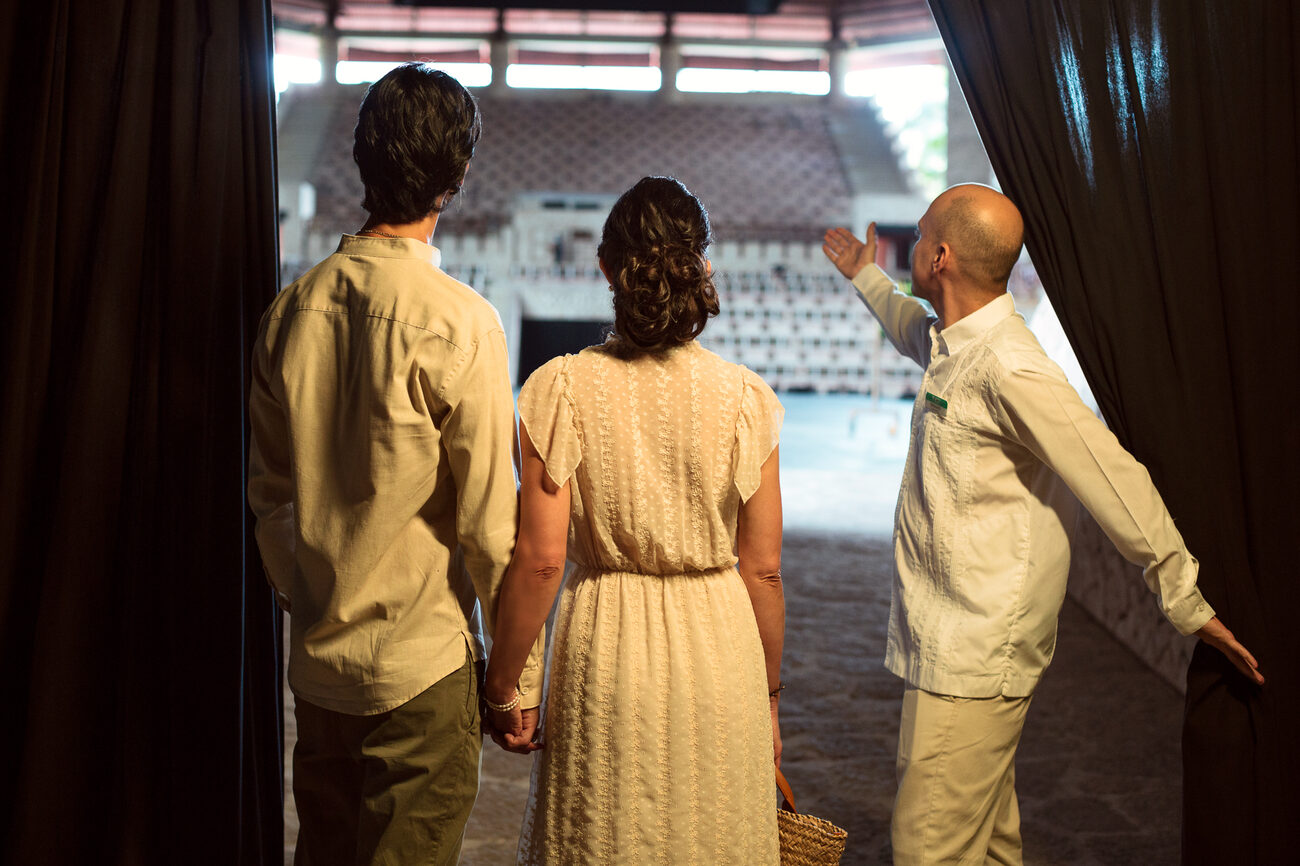 For spirituality alone, another new offering: a tour along the Rio Maya that weaves through a labyrinth of mangroves and releases guests to the sea … with a drink and exquisite Mexican pastries in hand, naturally!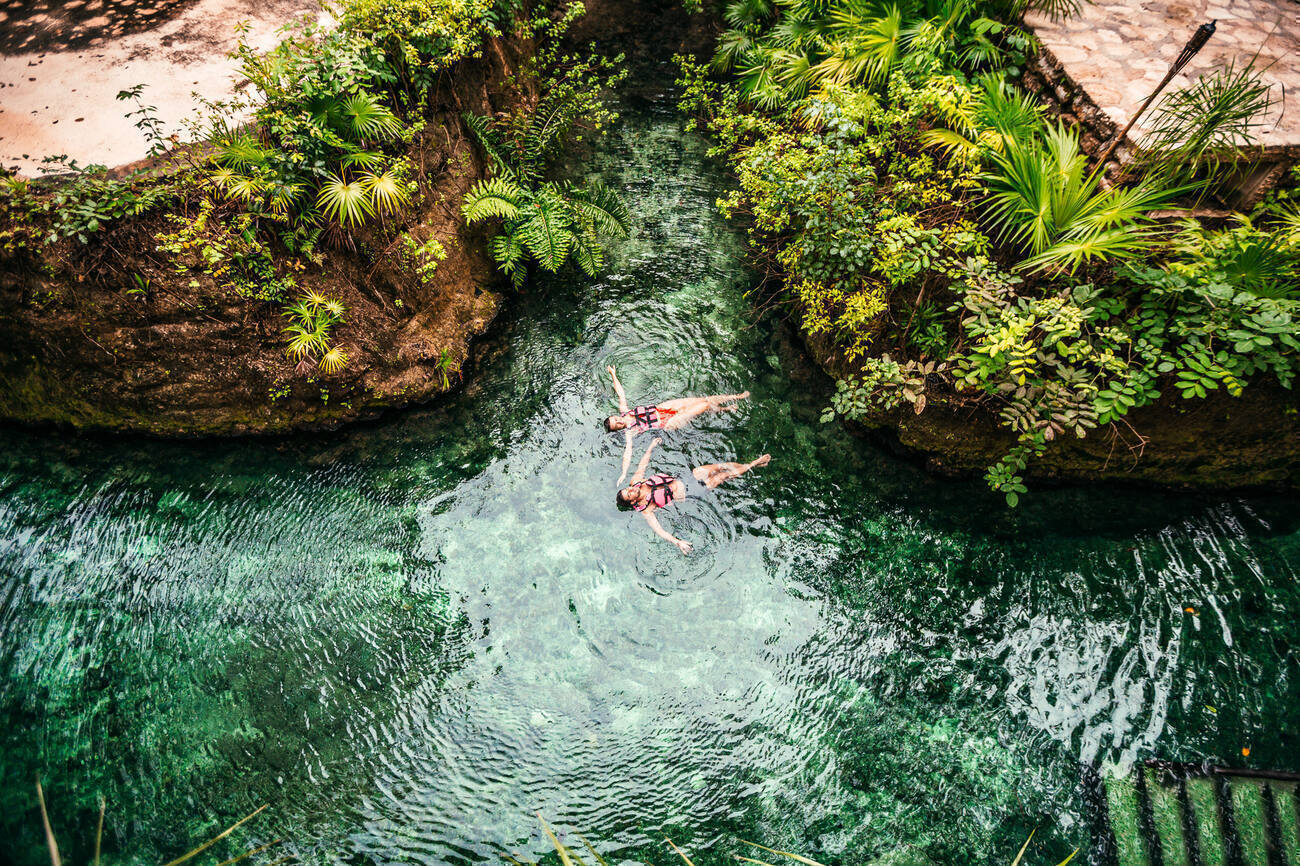 And the biggest wow-factor of all? It's fully complimentary. All Casa de la Playa guests have to do to take part is to make a reservation pre-arrival or on site with the Guest Service Department at the hotel, the former of which a travel advisor can help with.
Now to warrant the price tag of a stay, these are obviously incredibly extraordinary inclusions. But Hotel Xcaret Arte is no slouch, either, when it comes to heightening the art of the experience. After all, "arte" is right in the name of the property.
It focuses on unlocking the artist within all of us, channeling that instinct toward the same inspirations that have driven generations of locals to create. Each of the buildings have their own special focus on a specific art form: painting, weaving, pottery, and dance at Casa de los Artistas, del Diseño, de la Pirámide, and de la Música, respectively.
But that's not all. We mention the complimentary live music add-on for the Seranata Massage in this edition of Travel Advisor Appreciation Month's Hotel Confidential Insider Tips. We also mention the catch of the day program at Restaurant Mercado de San Juan, where they'll serve sustainably fished daily hauls fresh off the boat. But you'll also want to mark your calendars for Mondays, Wednesdays, and Fridays for 7:50 PM for an even more immersive dive into Mexico's culture and art. That's when the Water, Music and Lights show plays—a spectacular audiovisual performance inspired by the creators of the country.
Safe to say for rare moments with a sense of place, "X(caret Group)" marks the spot.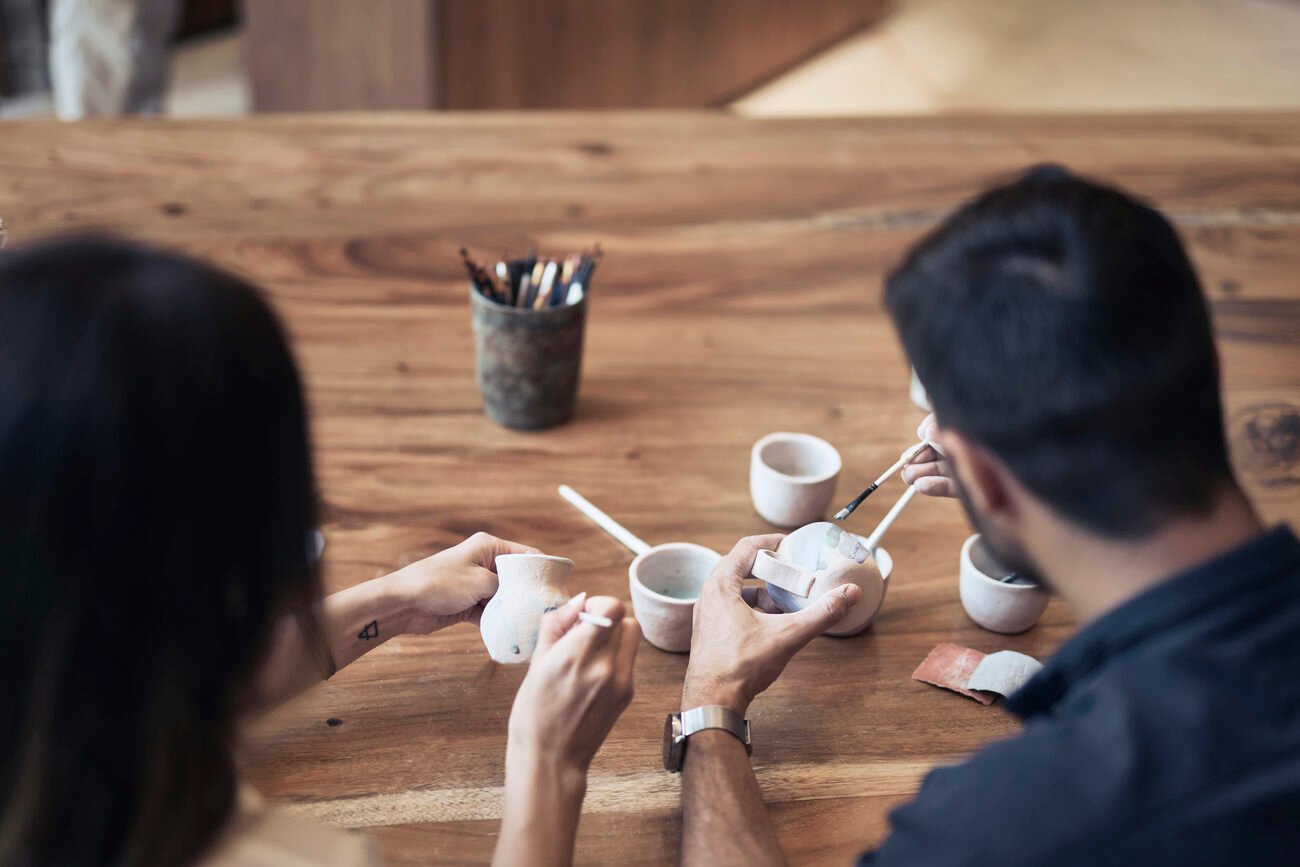 For more on Hotel Xcaret Arte, read our coverage on its opening in The Arts in Every Form: The Focal Point of Hotel Xcaret Arte, then get a glimpse of the setting of Seranata Massage services in Stays That Put the "Ahh" in Spa. Or, get Hotel Confidential Insider Tips about Casa de la Playa in our special Mexico edition. The travel inspo never ends!