Social media is the key to thriving this Small Business Saturday. Here's how you can leverage your online channels to make this year's a success.
In a world gone virtual, what's a small business to do this Small Business Saturday?
The answer is to join 'em!
Going online is has become the best way to stay connected to your community and customers, and we thrifty and creative humans have come up with a lot of different ways to do so. Here are some of our best recommendations on how you can socialize safely and successfully November 28 … and throughout the year.
Join Your Local Facebook Groups
How? Log on to Facebook as your business (for privacy) or yourself (for a personal touch and less restrictive access) and search for your town, village, city, and subdivision names. Chances are, dozens of groups will pop right up! Request to join them and, if permitted, introduce yourself and your travel business. If advertising is not allowed, just stay engaged and chime in on topics you can naturally offer input on. It's inevitable that travel will come up, giving you a perfect opening to mention your services.
Pro-Tip: Mommy groups are great for engagement—they're important contributors to online community discussions, and their word-of-mouth reach is powerful.
Get Involved in Your Formal Community Groups
How? Visit your town, county, or community Chamber of Commerce websites and look for its calendar of events. They're more than likely all virtual now, which will make it easy to just jump right in. See if any of them have trade or business-friendly events on their schedule and reach out to see about participation. If you can't find the calendar, don't hesitate to send them an email, shoot them a DM on social (after you follow them, of course!), or give them a call. Remember, these town organizations are here to support you.
Pro-Tip: Is the next event "pay to play?" Call and ask if they might waive the fee for first-time participants. The worst they can do is say no.
Cheer on other small businesses.
How? Beyond agreed-upon cross-promotion, it shows goodwill and commitment to your community when you pat other small businesses on the back. Go on Instagram, Facebook, and Twitter and follow shops you like. Retweet them, share their social content, or even add a comment as your own business's Facebook page vouching for them. Chances are that they'll respond or return the favor, which bumps your comment or name up to their followers.
Pro-Tip:Instagram is fantastic at providing follow suggestions. Once you hit that blue "Follow" button for a Main Street favorite, a band with related businesses will pop up beneath it, and you'll be able to scroll horizontally and follow with just one tap. However, do visit the pages of the brands that pop up first unless you're already familiar with them, to make sure they're family-friendly, professional, and local. The algorithm isn't perfect!
Host a virtual event!
How? Setting up an event online is way easier than in real-life. In fact, it can be as simple as creating one on Facebook! To do that, expand your sidebar until you see Events, click on it, and click "+ Create New Event." Select online, choose your date and time (like Small Business Saturday, November 28, 2020), and make it public by choosing from the drop-down menu. Choose "Other" unless you feel ready to take on a Facebook Live (in which case, make your event for a shorter time frame), then add a cover photo. Completing this process will create a page for your event, where you'll be able to engage with customers on your special wall, invite your whole network, and provide them with dedicated social media face time during the event.
Pro-Tip: Post often in the days leading up to the event to stay on people's news feeds! This way, they'll remember—in addition to the platform's automatic reminder—to tune in. Your pre-event posts should tease what they can expect the day of the event, so have a plan for reasons why your guests should check in. For example, announce a prize drawing, a photo contest, or polls; host a real-time-answers discussion session via comments; or maybe even do a reading from a favorite travel book.
Don't forget to tag and hashtag.
How? Any posts you make pertaining to Small Business Saturday should include #SmallBusinessSaturday, #ShopSmall, #SmallBizSat, #ShopLocal, #SupportLocalBusiness, and other related terms that will pop up as you begin typing. This will tag your posts, tweets, and photos and tie them into the greater conversation. Just add them to anything you publish, after the actual body text of your message. And for any images you post on Instagram, be sure to tag affiliated companies, like resort brands, destinations, local chambers of commerce, businesses, and the like. Just make sure they're relevant so you don't spam out.
Pro-Tip: The most common amount of hashtags to use on an Instagram post is between one and three, but many businesses will use around 11 per post. On this platform, you can tag as many as 20 accounts … but copy your caption first in case, since maxing it out and using certain unrelated accounts can sometimes cause a block that will cause your post to fail to upload.
Engage your customers.
How? This is the absolute most important part of socializing your business. More so than ever, customers want to interact with real people—not business bots. With the pandemic still going on, human connection has never been more appreciated. So humanize your interactions! Don't just post sales and promotions—talk about the value you bring, share travel stories and tips … and then ask them for their input. For example, ask them to post a picture of the last vacation they booked with you and tag you in it with #SmallBusinessSaturday. Start a Facebook or Twitter thread asking your followers to share their experience with your agency, or even just their favorite getaway.
Pro-Tip: It's easy—and tempting—to start blurring the lines between business and personal when you become "friends" of any kind with your customers, but remember to keep it professional. Keep the conversation light and travel-centric, so no politics, religion, or other controversial topics, and be sure to respect the privacy of your family by perhaps keeping images of kids, grandkids, cars, and homes on your personal page.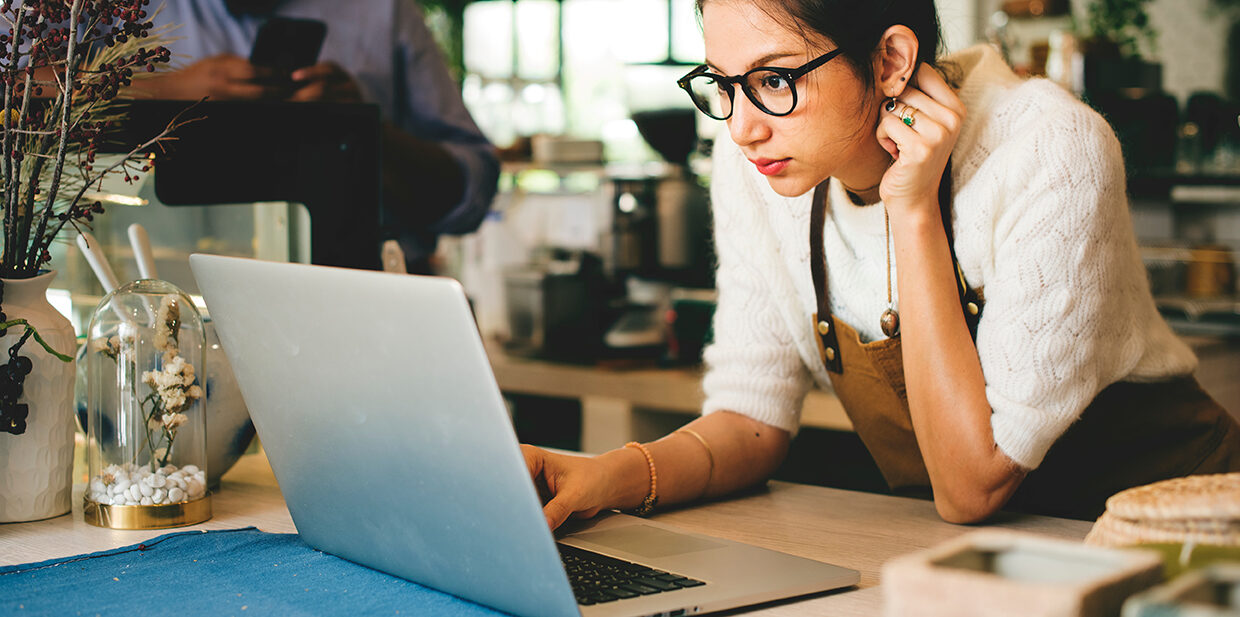 Just tuning in to our Small Business Saturdays toolkit series? No worries! Catch up with How to Ramp Up for Small Business Saturday 2020 and Making Small Business Saturday Work for You. Because ALG Vacations(tm) not only cares, but is proud to support small businesses stateside and worldwide.