This November 28, make sure that your customers know that when they come to an expert like you for their travel plans, they're also supporting a small business in their community.
Black Friday is a legend in the shopping annals of American culture. Cyber Monday has become a behemoth for non-brick-and-mortars. But between the two, post-Thanksgiving shopping has become dominated by big box stores and faceless chains, necessitating the creation of a very important day in between those two: Small Business Saturday.
First created by American Express with the non-profit National Trust for Historic Preservation in Boston, the credit card company took the concept nationwide in 2010 in support of the moms and pops and locally owned community businesses that have formed the backbone of commerce in America. And that includes you.
As an independent travel agency or consultancy, your business is among those that hold up independent commerce in the United States. You're one of the entrepreneurs who have carved out a slice of the American dream for yourself, who have pulled yourself up by your bootstraps to create jobs in your neighborhood—and yes, it still counts even if you're your only employee! (That's called independence and resiliency.)
So why not promote this status? Why not toot your own horn and celebrate you this big-shopping season?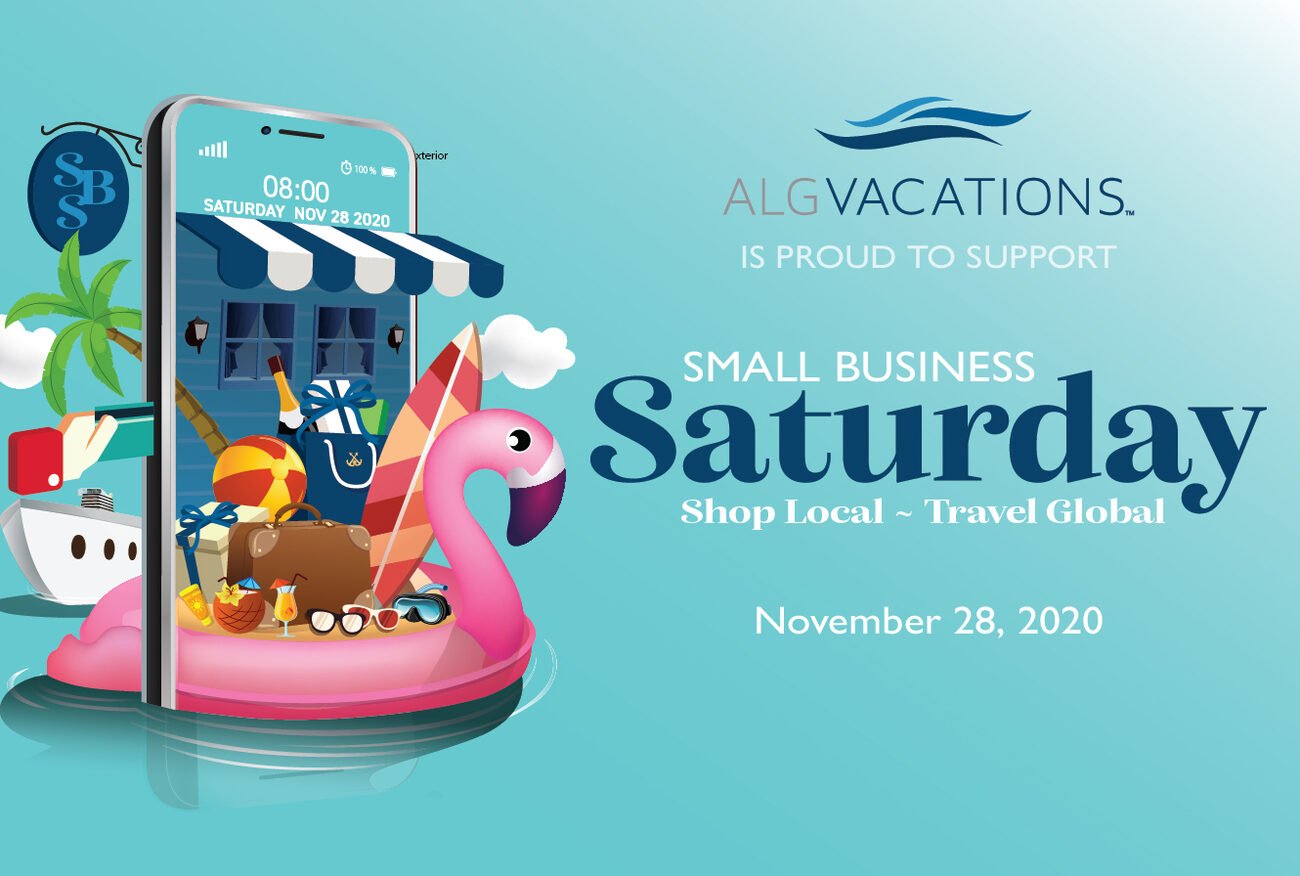 ALGV is ready with a full toolkit to support you in getting big buzz for your small business, all available for FREE on ALGV360⁰, our exclusive marketing resource tailored specifically for travel advisors like you.
In this special collection of digital assets, we include:
Zoom backgrounds to liven or dress up any virtual meeting
A fully formed social media post you can download, copy, and paste—image, caption and all!—to help ramp up attention and make your agency top of mind for Small Business Saturday ... or just share from our Facebook page
Go to www.ALGV360.com to start downloading these materials, or watch this quick tutorial on the Ascend 2020 Content Lounge on how to use ALGV360⁰ easily and to your advantage here if you're not yet familiar with this powerful library of resources.
And that's not all! This article is just the first of many we'll be releasing in the days to come, with nifty tips and useful how-tos and advice on how to navigate and build upon Small Business Saturday in the age of COVID-19. Follow us on Facebook and watch our newsfeed for alerts informing you of the latest article publication. Or, just keep coming back to TravelBlogue for the latest on how you can capitalize on Small Business Saturdays for more stories on how you can ramp up to the holiday this strange year, and adapt tried-and-true strategies to these unusual times.