Destination weddings are unforgettable, joyous, and colorful experiences. These resorts make them even more so by holding up that rainbow flag for LGBTQ+ couples as they celebrate their next chapter.
Historically, the word "gay" has meant happy, and we can't think of any gayer occasion than a big, fat gay wedding. Well, LGBTQ+, to be more precise. And to make it even more joyous for the couple, ALG Vacations™ partners with resorts that take all of the guesswork and even the majority of the actual work out of the equality equation! With wedding packages for same-sex, trans, bi, and other queer unions, the destination wedding—nay, the general wedding!—of every kind of couple can be achieved, both affordably and glamorously.
Here are our editors' top picks for destination wedding resort brands, with their starting packages and their most beloved ones.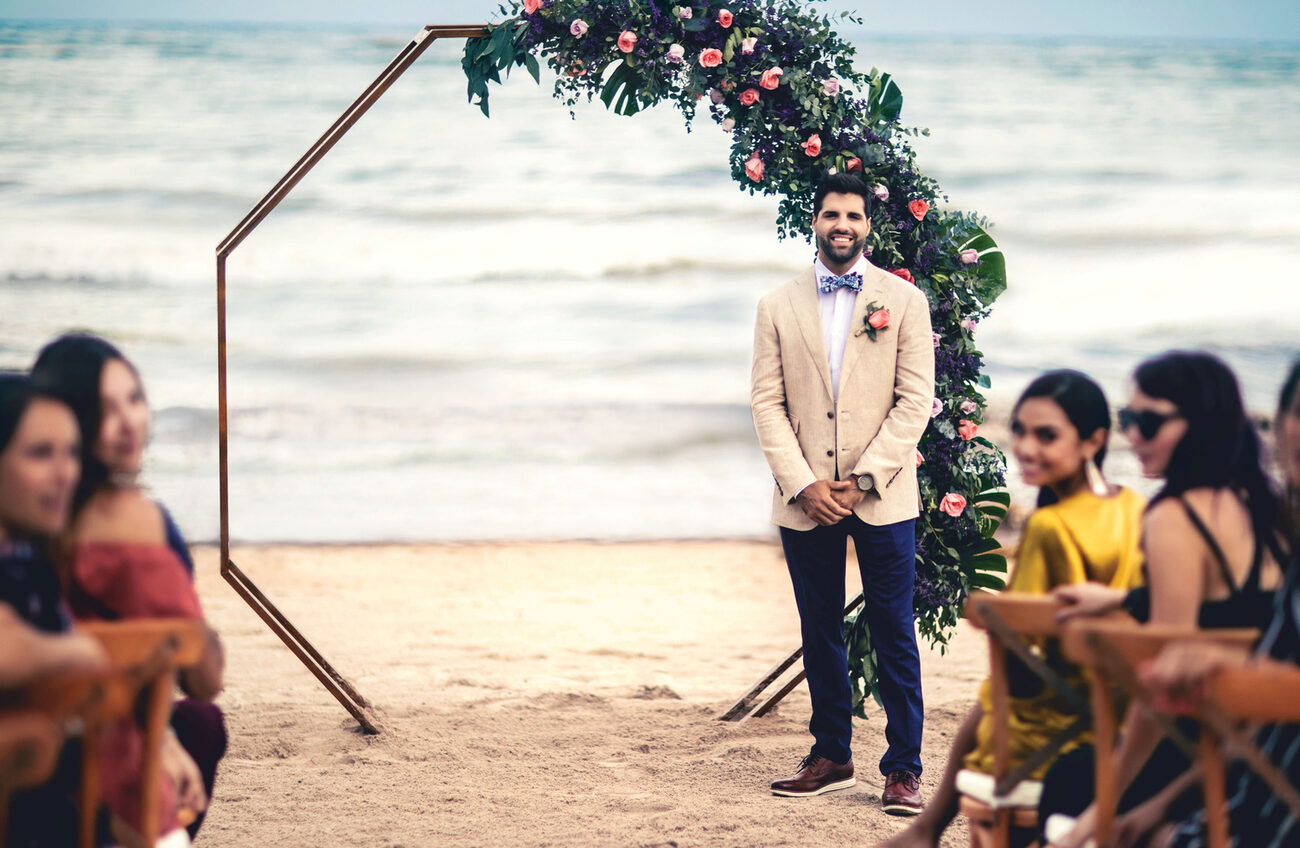 UNICO 20˚87˚
A member of the Leading Hotels of the World, this posh, contemporary resort with a strong sense of place is big on experience. In fact, their wedding packages even have "experiential" in their titles! All are designed by Marylen Exposito—one of South Florida's most creative wedding planners, whose work has been featured in Modern Luxury Bride, Style Me Pretty, and more—and come with the services of a non-denominational minister to perform a symbolic service, event consultant, on-site wedding coordinator, audio system use, Honeymoon Wishes site/registry, and honeymoon perks.
The couple won't be the only one getting special treatment, either. For wedding groups, UNICO 20˚87˚ offers one comped night for every 10 with a max of 7. Plus, bookings of as few as 5 – 9 rooms or 15 – 29 room nights net the whole party a party—one hour-long cocktail reception. And in both cases, the more guests/nights are part of your group, the more you get! Starting at 20 rooms, they'll throw in a bonus 3-hour private function.
Lead-in: Compliments of UNICO 20˚87˚
With this generously FREE package for up to 32 guests, you'll get chocolate avant garde-style seating for all in an available location of your choice, a single-tier wedding cake, sparkling wine toast for the party, and two bouquets or boutonnieres as requested.
Most Beloved: The Riviera Maya Experience
Priced at $5,800, this popular level-up adds in your pick of two décor options, turns your cake into a two-tier, and provides unpacking service for the wedding couple, including preparation of wedding day attire.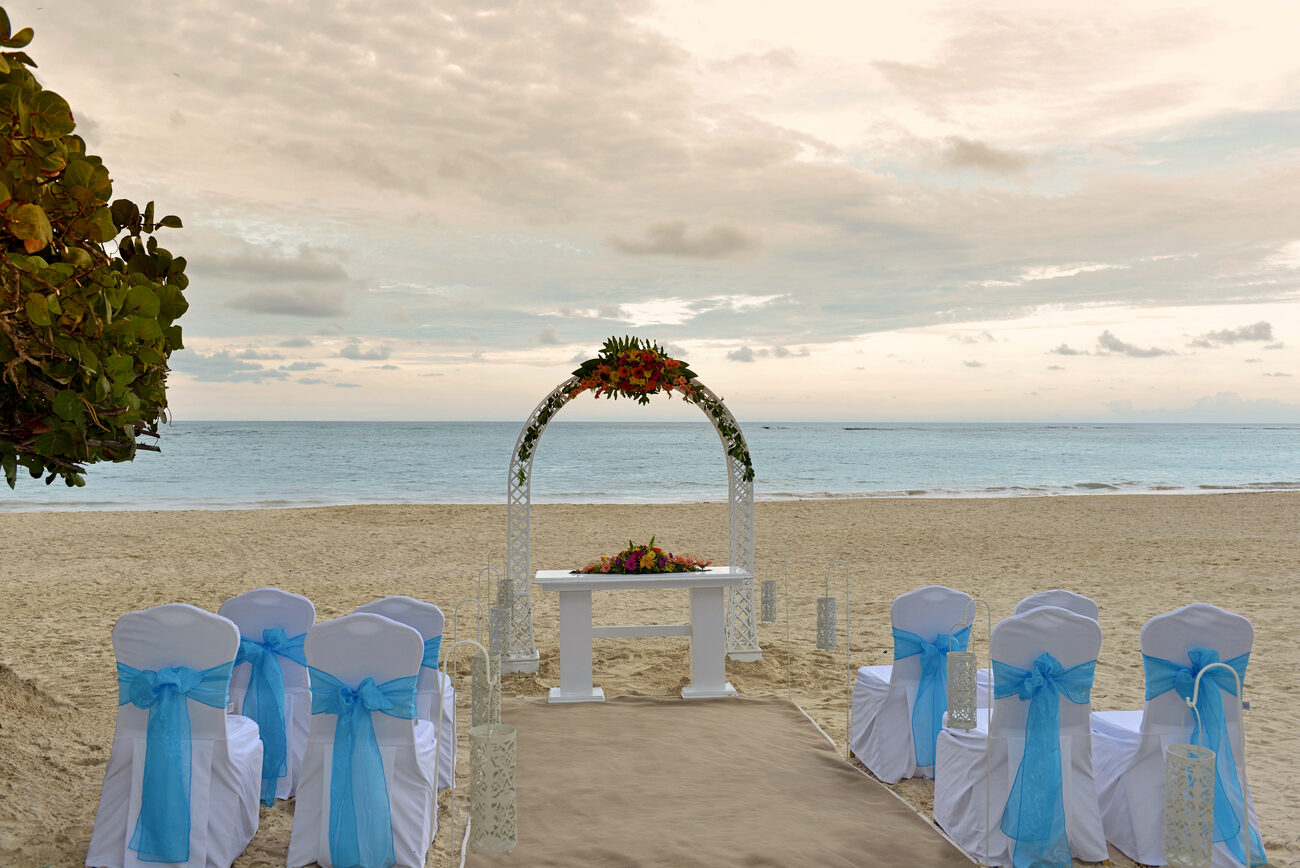 Iberostar Hotels & Resorts
One of the great things about booking a wedding at a big-name resort chain like Iberostar is options. Same-sex couples can marry in your choice of 11 hotels in Mexico and seven in Dominican Republic, both countries in which they can also narrow down their perfect match to three categories of properties. The Iberostar line offers the classics for family-friendly, affordable fun and is a great starting point. The next tier up are the Selection and Coral Level properties, and at the top of the pyramid are the Grands, of which there are two.
All of their wedding packages include an on-site wedding specialist, a minister to perform the symbolic ceremony, set-up, a post-ceremony sparkling wine toast, bouquets/boutonnieres, a traditional white-frosted cake with fresh flowers, and an hour and a half-long wedding dinner in a specialty restaurant.
Lead-in: Star Wedding
This $999 package is a great option for smaller events and accommodates up to 10 guests. You can add more for $30 a person, provided they are also staying at the property, but those staying elsewhere will need to purchase a day pass from the wedding sales executive and present identification to enter—a much-appreciated safety precaution.
Most Beloved: Gold Star
For $2,899, this package for up to 20 (additional Iberostar guests are $35 extra per person) piles on the value. The upcharge upgrades the party with a floral centerpiece and recorded music and mic for the ceremony. On top of that, everyone benefits from 45 minutes of live music, an hour-long cocktail hour, and spa discount. The couple also gets the bonuses of a next category room upgrade, late check-out if available, romantic dinner, half-hour couples massage, and—this is big if applicable!—hair trial and hair for the bride(s).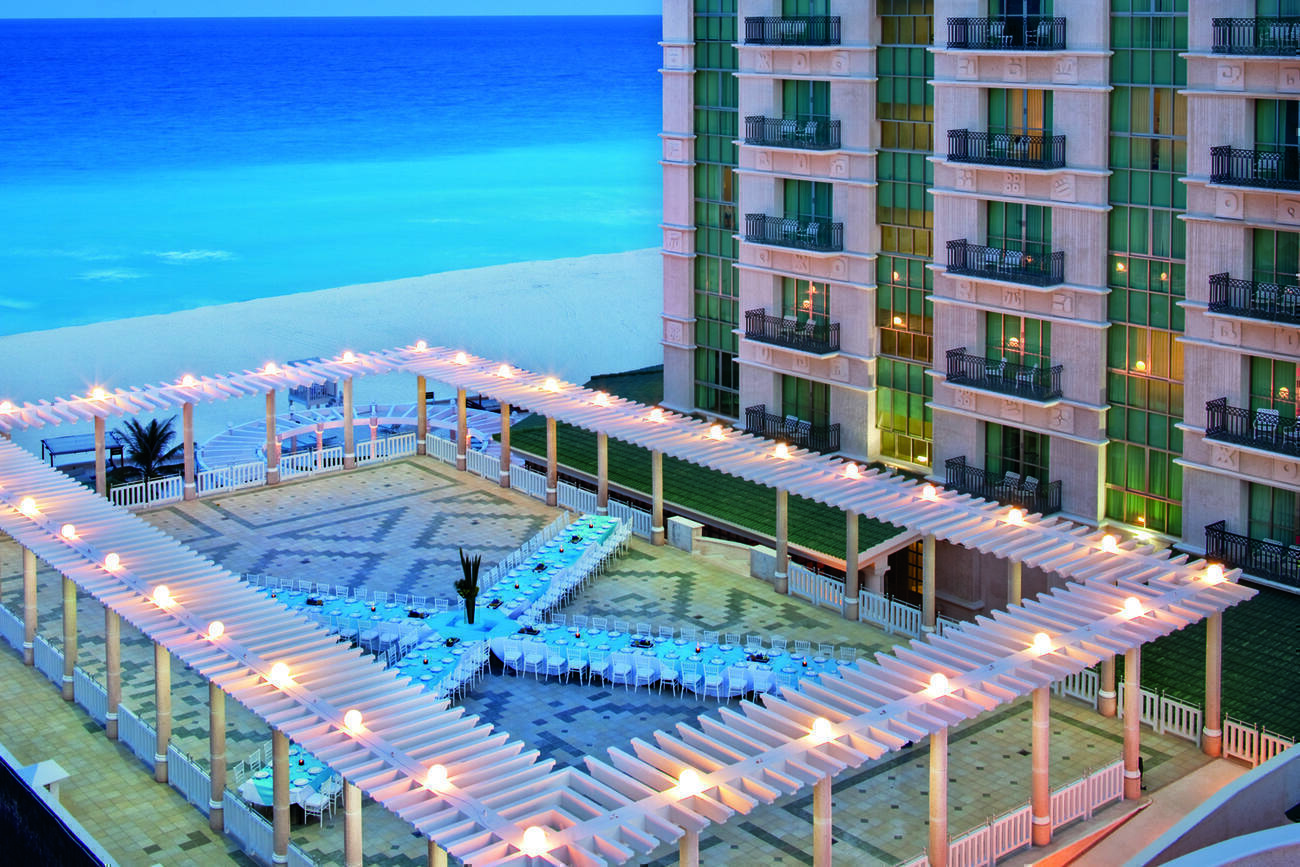 Sandos Resorts
These Mexican resorts are big on weddings, and are able to do them in a massive way. They're clutch for large parties, with venues that can accommodate up to 300, like on the Hotel Zone-centered Sandos Cancun's rooftop terrace. Their package prices are already generously priced for up to 30 guests (and only $65 or $75 per additional person, with 80% of attendees staying at the host resort) and offer incentives of up to $2,000 off the wedding package—a discount of almost 66% on their starting package!
And they're rife with inclusions: sound system and mic, centerpiece for the ceremony, a pair of bouquets or boutonnieres, 3-hour private dinner with open bar, sparkling wine for a toast, one-tier cake, and wedding coordinator services. The starring couple also gets a next-category room upgrade if available, plus bonus honeymoon amenities. These include extra welcome amenities, romantic turndown on the big night, by-reservation breakfast in bed and romantic dinner, and early check-in and late check-out if available.
Lead-in: Dreamcatcher
This package starts at $3,150 for the 30 guests at Sandos Finisterra, Sandos Playacar, and Sandos Caracol Eco Resort. For an extra thousand, you can choose Sandos Cancun and get the added benefit of only one wedding per day; a guaranteed upgrade to a suite for the wedding couple; menu tasting for two before the event; "getting ready" amenities for the wedding party; and extra time, making the reception a four-hour one.
Most Beloved: Sweet Romance
This package begins at $3,650 and turns one centerpiece and one layer of cake into two of each, relieves jitters with a 25-minute couple's massage, and bundles in day-of makeup and hair. At Sandos Caracol, you can even add special Green Wedding extras! For $390, you'll have live Mayan drumming during the ceremony, and privately, you can plant a tree together, take a romantic private boat ride, and participate in a Temazcal ritual. For even more wow, à la carte services let you fully customize your big event.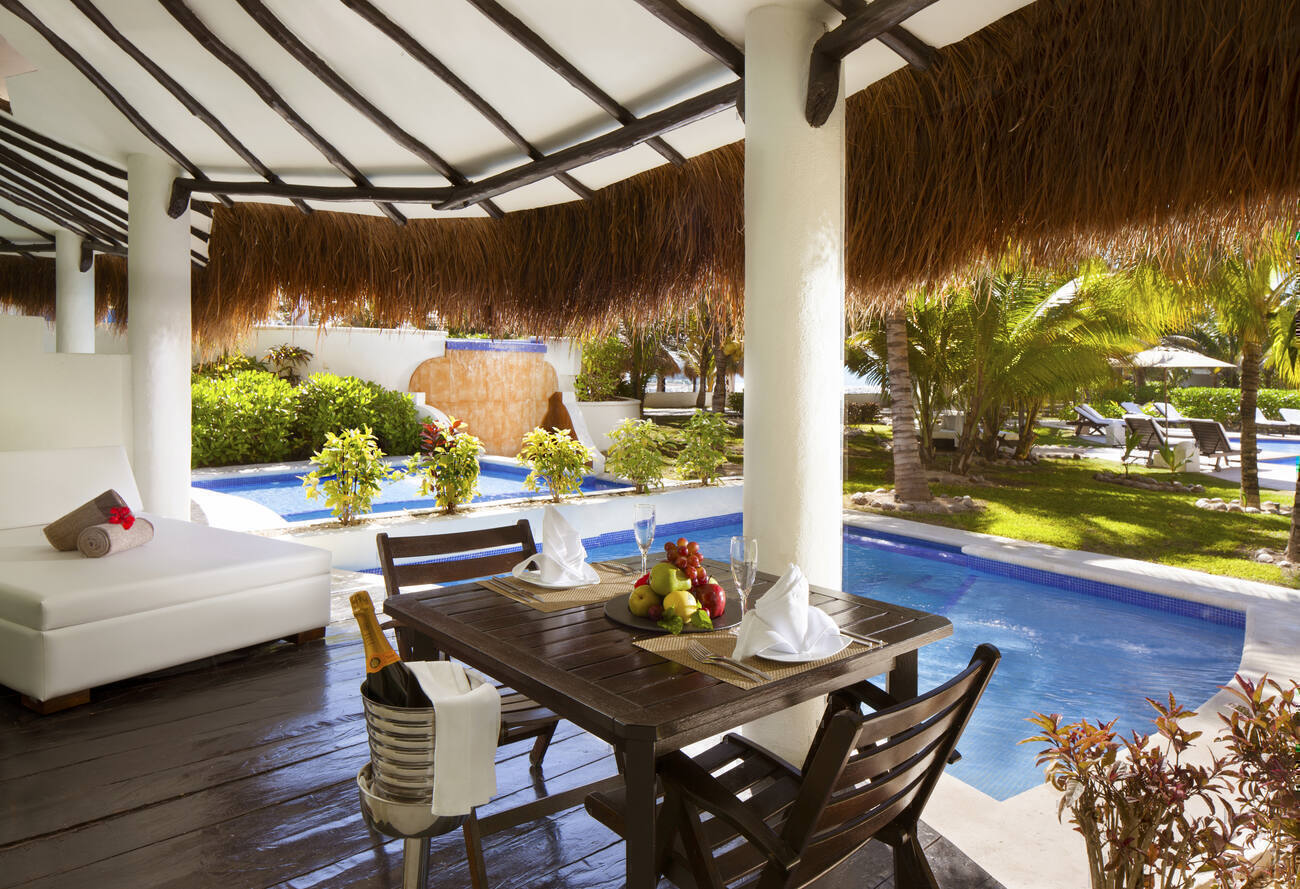 Karisma Hotels & Resorts
Lead-in: Always & Forever
This package is listed for $950, but couples can score their wedding for FREE at El Dorado Spa Resorts, Azul Beach Resorts, Generations Riviera Maya, Nickelodeon Hotels & Resorts, and now, Margaritaville Island Reserve Resorts. This is a great value with a long list of practical inclusions, such as document filing, witnesses if needed, wedding certificate, justice of the peace, wedding website and honeymoon registry, and a state-of-the-art sound system. Gourmet Inclusive perks include the services of a Signature Wedding Designer and on-site wedding team, white ceremony décor, choice of romantic settings, semi-private dinner reservation, and Groom's Room with snacks to soothe any jitters.
Most Beloved: The Ultimate Memorable Moments Wedding Experience
In this package that lives up to its name, this posh $7,985 collection leaves no stone unturned and does it tres elegantly. You get designer floral arrangements, a decorated altar and altar table, 24 chairs with covers, aisle runners and decors, a pair of bouquets or boutonnieres, and VIP attention on your big day. That includes a wedding guest concierge, on-site personal attendant, personalized program, reception tables and décor, use of a gazebo tent wedding lounge, two-tier cake, hour-long cocktail event, 4-course reception dinner, wine and cheese welcome, and special turndown service with wedding-themed treats for every room in your group. And the benefits keep on coming. The Gourmet Honeymoon Package that's part of the experience adds on romance for the newlyweds with beachfront sky massage deals, spa discounts, a beachfront dinner and breakfast in bed, and—best of all—a voucher usable toward an anniversary stay.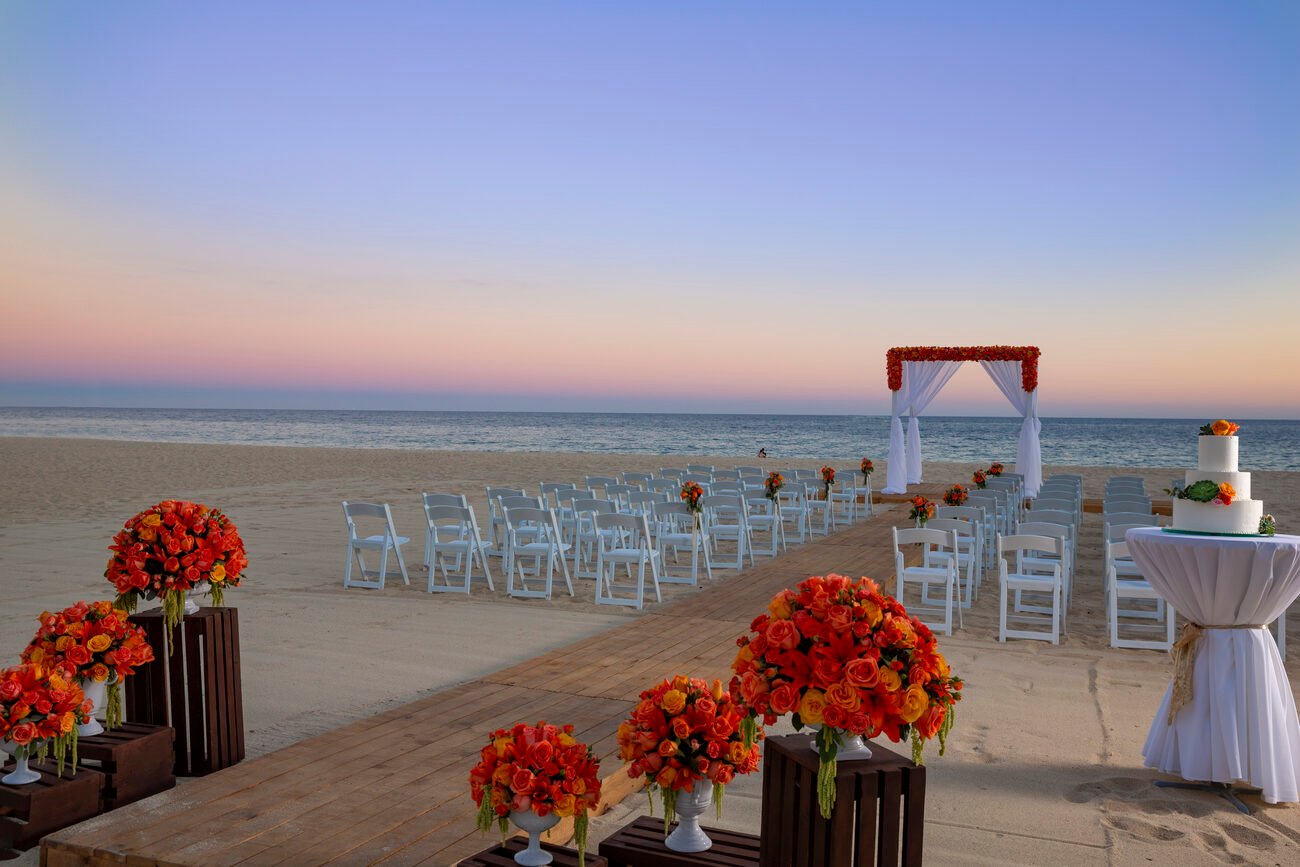 Barceló Hotel Group
Lead-in: Coconut Paradise
This symbolic ceremony is complimentary for groups who meet a minimum room requirement at either Occidental Punta Cana, Occidental Costa Cancun, Occidental Tucancun Beach, Occidental at Xcaret Destination, Barceló Puerto Vallarta, Barceló Bavaro Grand Resort, Barceló Maya Grand Resort, Barceló Aruba, Barceló Karmina, Barceló Ixtapa, or Allegro Cozumel. This package is a complete one no matter which property you pick, inclusive of a ceremony (officiant may be extra) with a cake, sparkling wine toast, and recorded music for the ceremony; flowers; special dinner reservation and resort gift; and other perks that vary by resort.
Most Beloved: Strawberry Passion
Like all of the packages offered by this brand, this one also varies by property as they customize celebrations to the strengths of that resort. However, you can count on a decorated venue, cake, sparkling wine, bouquets or boutonnieres, a centerpiece, live music, symbolic minister services, decorated chairs, a private dinner with a set menu, open bar for a private reception, a romantic turndown for the wedding night, breakfast in bed the morning after, and at many properties, select spa or salon service, room upgrades, and more. Strawberry Passion packages start at $2,800.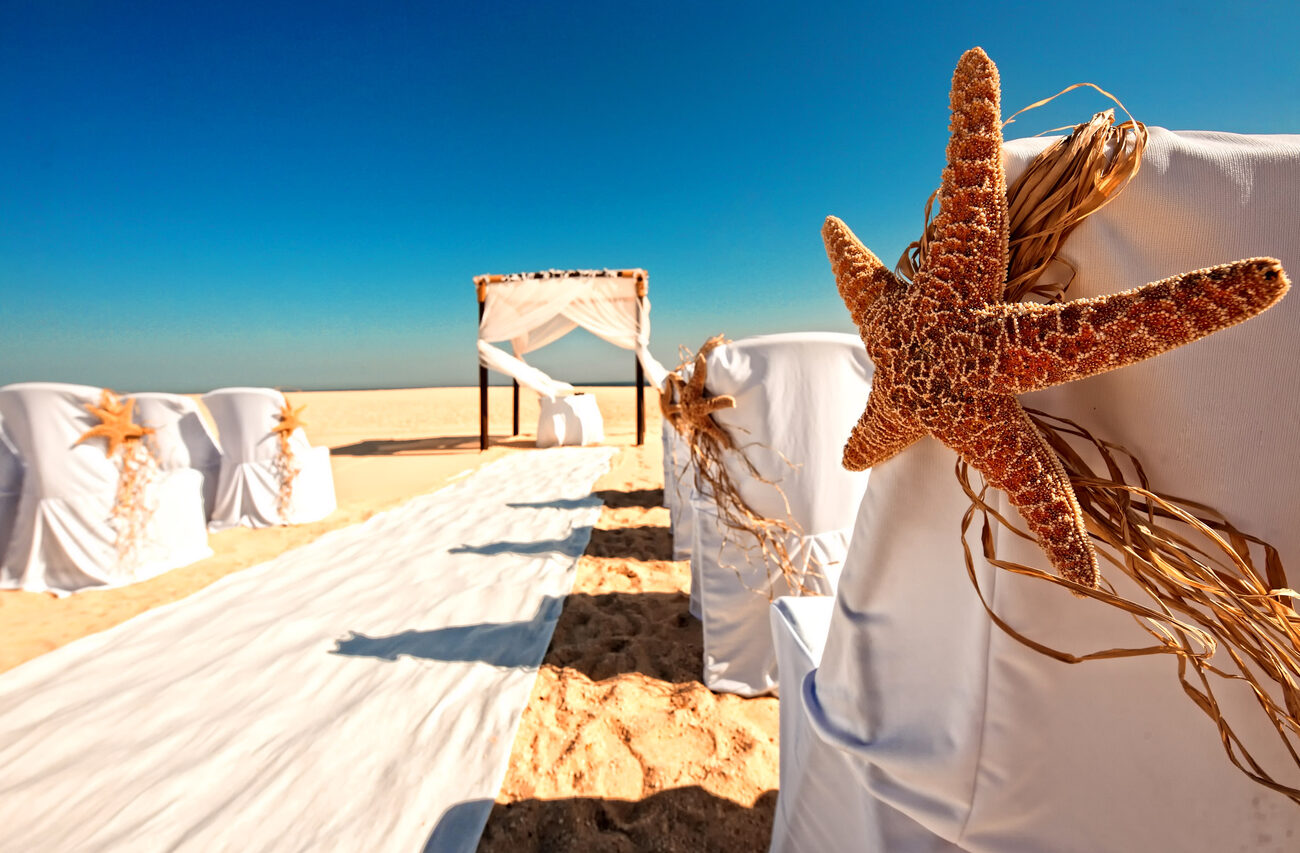 Meliá Hotels & Resorts
Lead-in: It Takes 2 or a Few
This complimentary "wedding bundle" can be yours with as short as a 7-night stay with The Reserve Upgrade and gives you everything you need for an intimate celebration. Upgraded rooms, use of a bridal suite, pre-wedding spa treatment, couples massage, customized menus, themed décor, entertainment, wedding favors, and live streaming capabilities are all part and parcel. To make it even more fun, a themed groom's activity and a fun and trendy Trash the Dress photo shoot attach even more novelty and value.
Most Beloved: Casual Chic
Beach weddings are best when they're effortlessly stylish, and that's what this bundle offers. The theme is No Shoes Allowed, if that gives you an idea of the vibe they're going for, with décor that channels sunsets on the seashore. Included in this package for up to 30 are all of the above, plus all of the set-up, paired bouquets or boutonnieres, a wedding cake, arch or gazebo, and Stay Safe Wedding Ambassador. You can add on more guests and more features à la carte to customize your nuptials.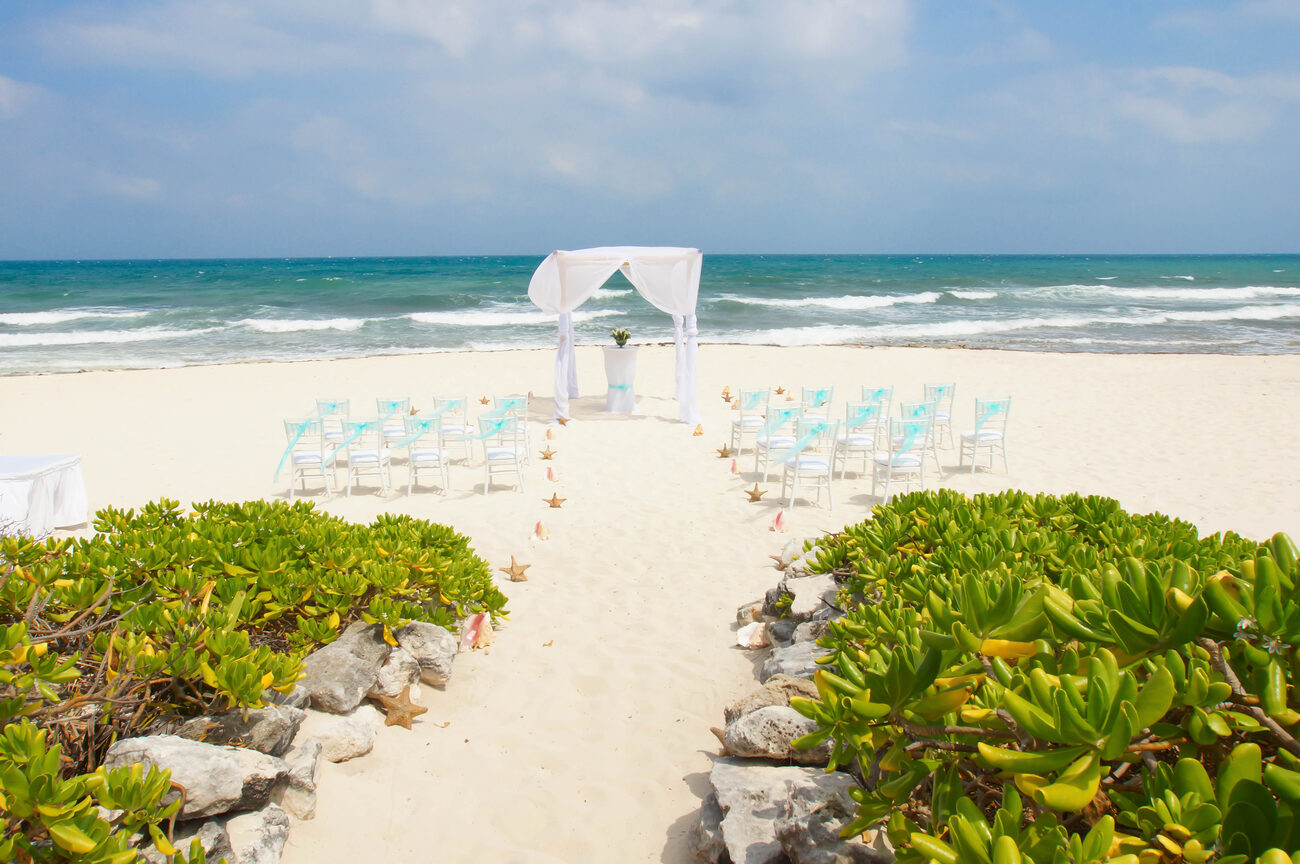 Valentin Imperial Riviera Maya
Lead-in: Eternal Love
For only $999, with all taxes and services included, up to 14 guests and the couple can have a magical weekend centered around a symbolic ceremony (Catholic or legal are upgradeable options) on a beach, a bridge, or gazebo, complete with sparkling wine for toasting, flowers for the affianced, a petal-strewn aisle, and decorated ceremony table. For the couples alone, in-room amenities on the wedding night and special decorations, a romantic dinner at their choice of specialty restaurants, and a spa discount make the time surrounding the big day just as special.
Most Beloved: Heavenly Moments
This $6,030 premium package for up to 30 ramps up the wedding vibes to starry-eyed with a whole host of inclusions. First, there's the technical stuff, like document preparation and wedding coordinator service. But what makes it magical are the extra touches on top of the Eternal Love offerings: an hour-long cocktail party with canapés and 45 minutes of live music; a four-hour reception; bridal hair and makeup; couples massage; wedding attire preparation; guaranteed room upgrade; and a 5 PM checkout. Plus, you'll get photography and video services to document the special day and a comped night on your first anniversary to make sure these Heavenly Moments aren't soon forgotten.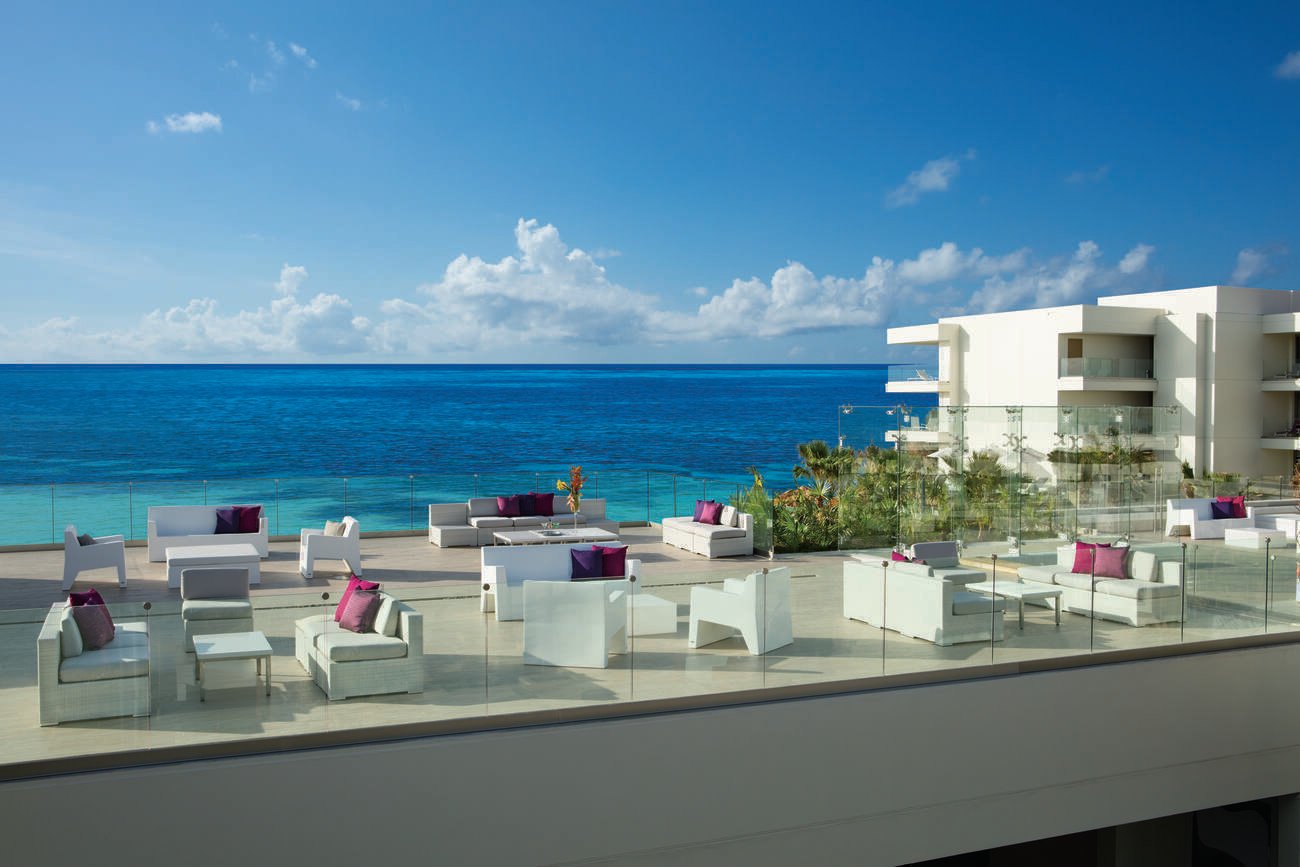 Breathless Riviera Cancun Resort & Spa
Lead-in: First Comes Love
At this resort, your wedding can be $999 … or free when you meet certain criteria! Regardless, this package for up to 10 includes the services of a dedicated wedding coordinator that will prepare your wedding day attire, get you to the altar for your symbolic ceremony, and your boutonnieres or bouquets. That day, a wedding cake and sparkling wine will be ready for you, and that night, a seductive turndown service awaits the newlyweds.
Most Beloved: Eat, Drink, and Be Married
For $3,799 this year or in 2022, or $3,599 if you're going to be an August, September, or October bride or groom, you can turn your wedding into more of a party. This package accommodates up to 30 and adds an edited video of the ceremony—up to 30 minutes!—and a 24-photo package and album, both of which already earn their value in the upgrade. And you can be sure you'll look your best since you also get hair and makeup for one bride, too. But that's not all—your ceremony gets leveled up, too, with corsages and boutonnieres for up to four wedding party members and a floral centerpiece for the ceremony along with other décor.
Any and all of these packages are available to all couples, regardless of sexual orientation.