When most consumers think about European vacations, their minds first go to the greats: London, Paris, Rome. They picture historic sites and cobblestone streets, museums and moody skies. They agonize over the question, "Should I go to the beach, like I really, really want to … or should I traipse around an iconic city, like I also really, really want to?"
In truth, they can have both … if they choose their destination wisely! Although some of Europe's beaches and coastlines are legendary like the French and Italian Rivieras, there are many, many parts of the great Continent that give travelers the best of both worlds.
Welcome to the Mallorca edition of below-the-radar places where you can have city, sun, sand (on sale now with flights from United Airlines!) … and everything in between.
MALLORCA, SPAIN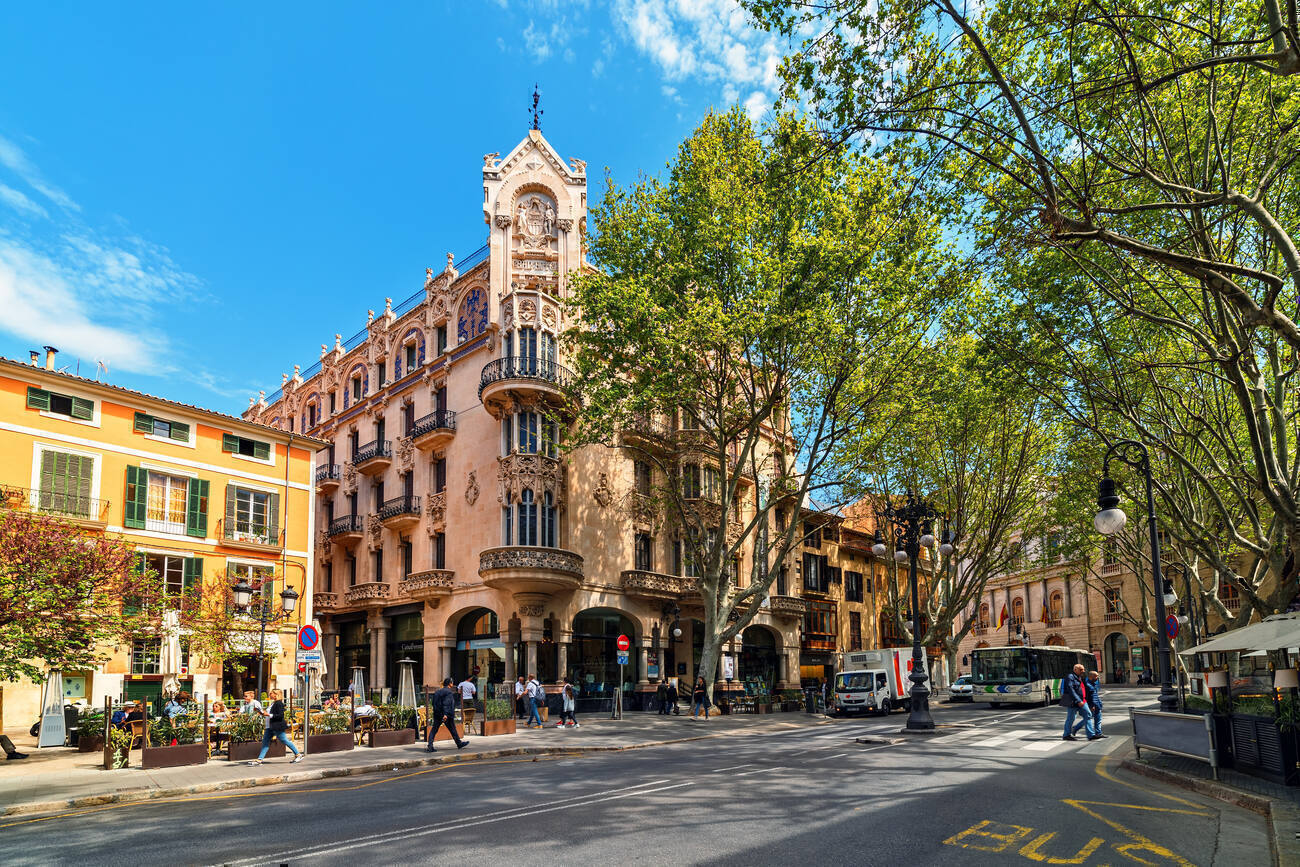 City:
Roman and Moorish influences give the largest of the Balearic Island its historical vibes, the former in stone-built villages like Pollença and 13th century Santa Maria Cathedral (La Seu) and the latter in the Almudaina royal palace and the streets of the Arab Quarter of its bustling capital of Palma—a city well-known for its glamorous nightlife.
But by day, it's no less vibrant. Consistently named among the world's best places to live, English-speakers find the transition to a Spanish or Catalan way of life an easy one, especially in areas like Puerto Portals, Santa Ponsa, Portals Nout, and Bendinat—popular expat hubs along the coasts. But if you're visiting as a tourist, you'll want to hit La Lonja first, right in the center of medieval streets and where the action is when night falls. However, the city center is its Golden Mile, Paseo de Borne and Avenida Jaime III. This is the most elegant strip in Palma, lined with fabulous designs from building exteriors to the luxury goods sold inside. It ends at the palace and cathedral we just mentioned, and puts you at the start of El Casco Antiguo, which is the Old Town.
From there, go west of Avenida Argentina to catch some true European refreshment in Catalina. Its indoor market, Palma's oldest, is renowned and has been supplying the city and its chefs since 1920. You'll enjoy the walk, too, through a neighborhood that offers village charms. You'll wander past preserved traditional old homes that once belonged to fishermen, rope makers, and millers, still bright with color, and 18th century windmills. Or, follow the curve of the water to the Paseo Maritimo, which is a promenade that runs parallel to the seafront for pedestrians and cyclists to take in the air, the palm trees, the golden sunsets, the yachts, and other reminders that you're living the good life in a city.
Wander farther by bike, though, and you'll be rewarded with neighborhoods like Portixol, a former fisherfolk barrio where you can continue your ride down the traffic-free promenade and boardwalk. Or play a few rounds of golf in Son Vida and call that your active adventure for the day. If walking is your favorite way to stay on the move, set your sights to the southwest corner of the island—notably Soller, which is known to be one of the most beautiful and quaintly European mini cities in Mallorca. This is where you can start the Serra de Tramuntana's Dry Stone Route long-distance path, open to hikers and cyclists. For a more leisurely walk, go for its citrus groves, a café-lined main square—Plaza de la Constitucion—with plentiful sidewalk seating, and Saturday market shopping.
Keep exploring to stumble upon restored fincas (farmhouses and estates) scattered about its villages, such as Zoëtry Mallorca Balearic Islands, a restored 14th century-style estate, complete with a windmill and neo-Gothic church. Meanwhile, Bellver Castle's circular shape and hilltop position make it unmissable.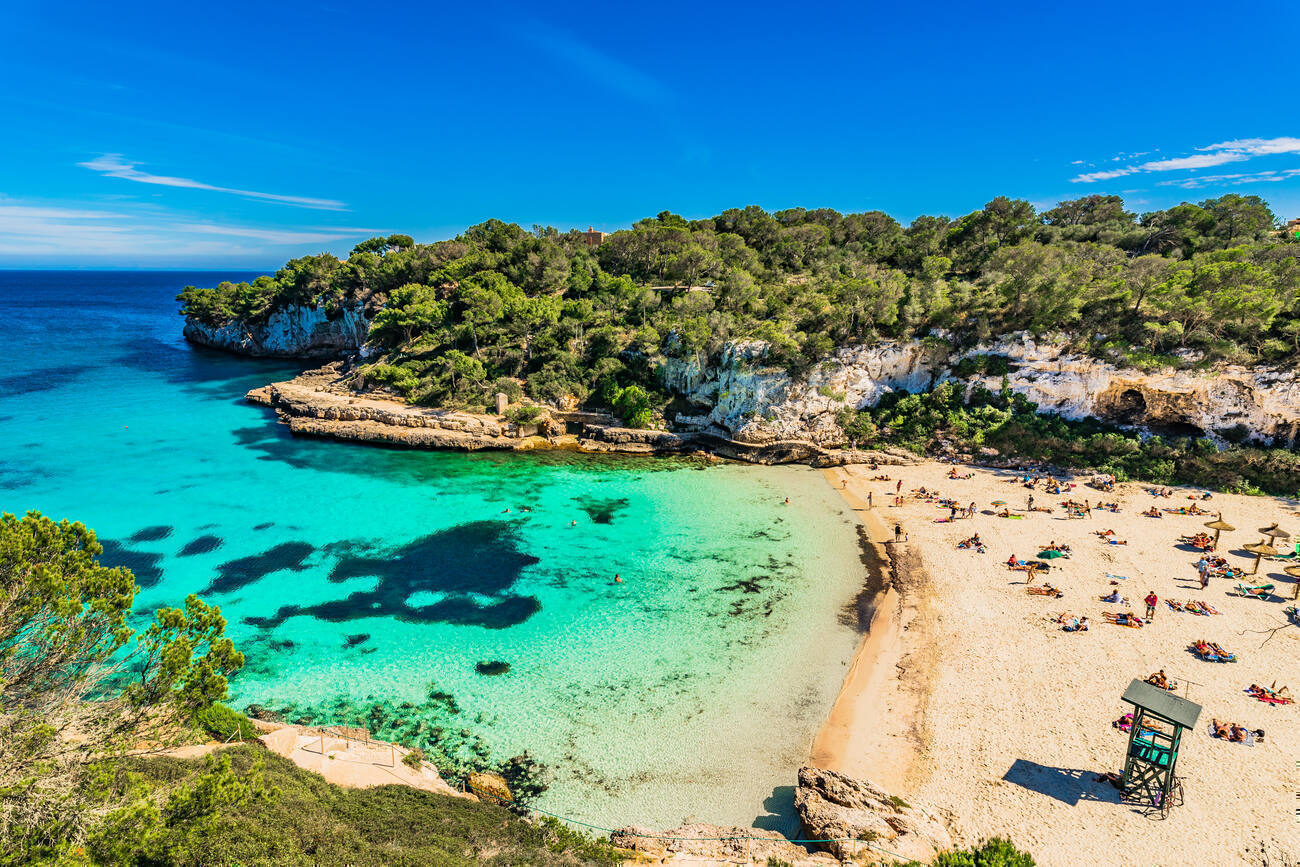 Sea:
As an island floating betwixt the Iberian Peninsula and Northern Africa, this is a destination literally surrounded by coastlines. As mentioned, Portixol is a great spot from which to enjoy the waterfront, but there's nothing quite better than a day at the beach. Many tourists default to Playa del Palma, a resort area that starts in the center of the city and extends to S'Arenal, punctuated by cafes, promenades, bars, clubs, restaurants, and of course, nearly four miles of lifeguard-supervised beaches, free restrooms, and plenty of spots to rent a lounger or beach umbrella when you're ready to rest your feet.
Magaluf in the Northwest also has a big popular beach and a live music scene that doesn't quit. This is one of the party capital destinations in Mallorca, located in the southwest. This is a beachfront that's more modern and boisterous than quietly luxurious, so if you're looking for fodder for future stories, you'll find your pick of them here. For a calmer beach scene, look east of here, where Playa de Alcudia's Blue Flag Beach status attracts families, many of them staying in nearby historical Alcudia, a fortified town.
If you want to fully immerse yourself in oceanfront relaxation, look to Peguera, where three sandy beaches give you more ways and room to spread out. This small town also in the southwest corner of the island is popular among German tourists (go there or Santa Ponsa for Oktoberfest!) and has some of the best access to the mountain trails and mountain villages. Its main tourist strip in the compact town center is clean, convenient, and a shorter, much more leisurely stroll than the city center, giving you real beach town vibes. Making this region your base also puts you close to Puerto Portals, the yachting epicenter of the island.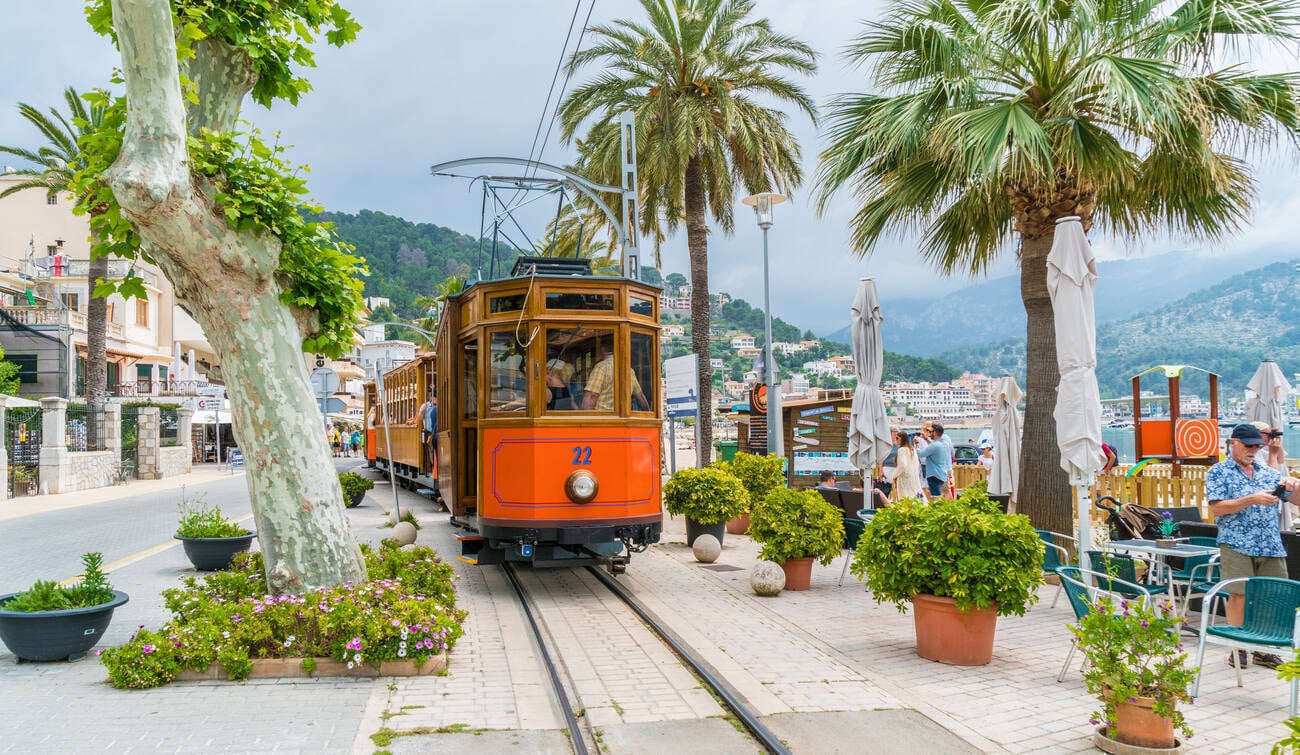 Stay:
Hidden coves and picturesque bays off the Balearic Sea are accented by busy marinas and charming harbors, nearly all of which have an Inclusive Collection, part of Hyatt Hotels & Resorts, property. Most are part of the AluaSun and AluaSoul family of brands, and castle-like Secrets Mallorca Villamil Resort & Spa—just a ten-minute walk from the residential-feeling village of Paguera—is right on the water.
As mentioned, this location in the southwest quadrant of Mallorca puts you in a prime spot for sinking into a seaside life. Port d'Andratx near Puerto Portals' yachts, is a highly desirable neighborhood for the well-heeled, and is considered the loveliest harbor in the Mediterranean. It's made even more picturesque with the fact that its whopping 450 berths are often filled with bobbing boats.
Staying at Secrets Mallorca Villamil also puts you within arm's reach of Serra de Tramuntana, a UNESCO World Heritage Site, and all its exciting mountainous adventure and on top of a spectacular beach with views set to stun. Get the best views and amenities by upgrading to Preferred Club—these accommodations have premium locations on the resort, and come with exclusive benefits like a dedicated concierge, a private lounge with snacks all day, and more. Of course, that's in addition to having two à la carte restaurants, a buffet, and grill plus five bars right on site.
If the beach is less of a priority and you'd rather experience something more European country estate-feeling, Zoëtry Mallorca Balearic Islands would be the best choice. A restored 14th century estate called Sa Torre, its grounds are grand and sprawling, accommodating its own exquisite historic church (destination wedding, anyone?) and windmill, tucked away between olive trees and manicured gardens under the shadow of the mountains. There are 90 very contemporary rooms and suites here—this wellness resort is just big enough to have the gourmet, healthy-dining options and luxuries of a larger property and small enough feel intimate and special, especially with the standard of service this brand is known for.
As you can see, you can have both city and sea, resort and hotel, adventure and leisure in Mallorca, Spain. Find out how you can have the same in the Canary Islands in our Cities & Seas mini-series focusing on Europe.