We love the great outdoors. But we don't love some of the little critters that live there! Here are some natural solutions and products that can help you take the sting out of summer.
The best part of an outside-based hot weather getaway or staycation is … well, everything! We love it so much that we've written a whole mini-series of articles on The Great Outdoor Adventures to Restart Your Travels in the U.S., the Caribbean and Central America, and Mexico. But ask anybody and the one single thing that can dampen your vacation elation is the telltale, annoying, anxiety-inducing whine of a bloodthirsty sucker waiting to ruin your moment.
As we responsibly turn away from DEET and other strong chemicals that can be harmful to both humans, children, pets, and the environment (#responsibletravel, y'all!), many might be at a loss at what you can do to repel unwanted invaders of your personal space. Fortunately for you, there are a lot of brands looking to solve this question, using ingredients, botanicals, and technology that will keep bugs off so you can buzz on.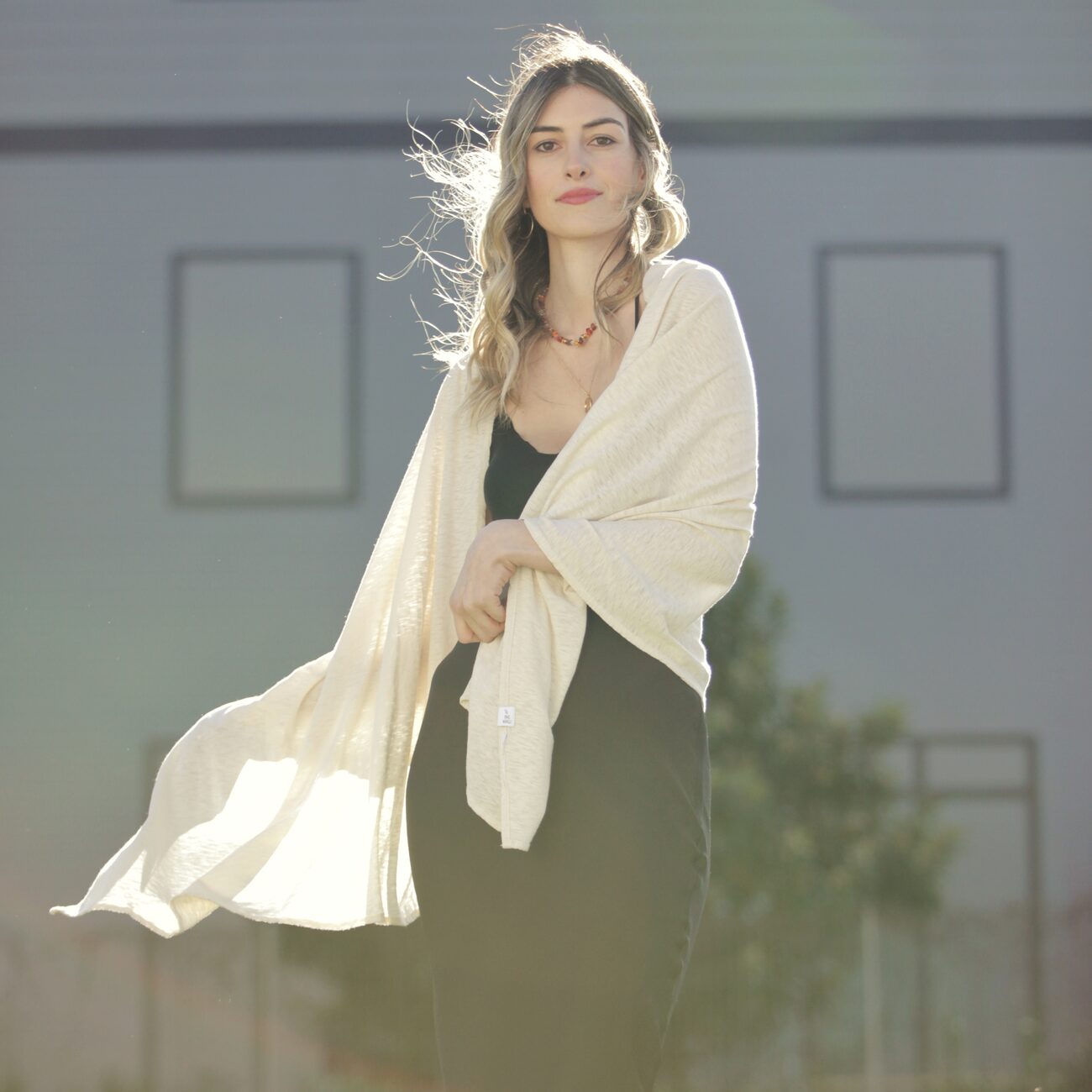 Pang Wangle
I lived in New Orleans for a spell, and let me tell you, mosquitoes are greedy fiends there. So you best believe that this brand knows what it's doing, and in the most non-obtrusive, stylish way possible. Pang Wangle makes wraps, scarves, and leggings made of high-performance natural, renewable fibers that also have built-in bug repellents. Yep, this is bug spray you can wear instead of apply! And best of all, the eucalyptus TENCEL® materials are biodegradable and hypoallergenic, making it safe for the environment and for you.
We love how lightweight the wraps are, how many colors they come in, that they're moisture-wicking for hot weather, and how seamlessly they work with your vacation wardrobe. Seriously, can you name a time where you were away and didn't wish you'd packed a versatile wrap? Me, neither. And best of all, they're huge at 6-feet long, and the odorless (!) Insect Shield® treatment lasts for over 70 washes. So I suppose it's no surprise that this is a woman-owned business as it solves an age-old problem with sophisticated panache.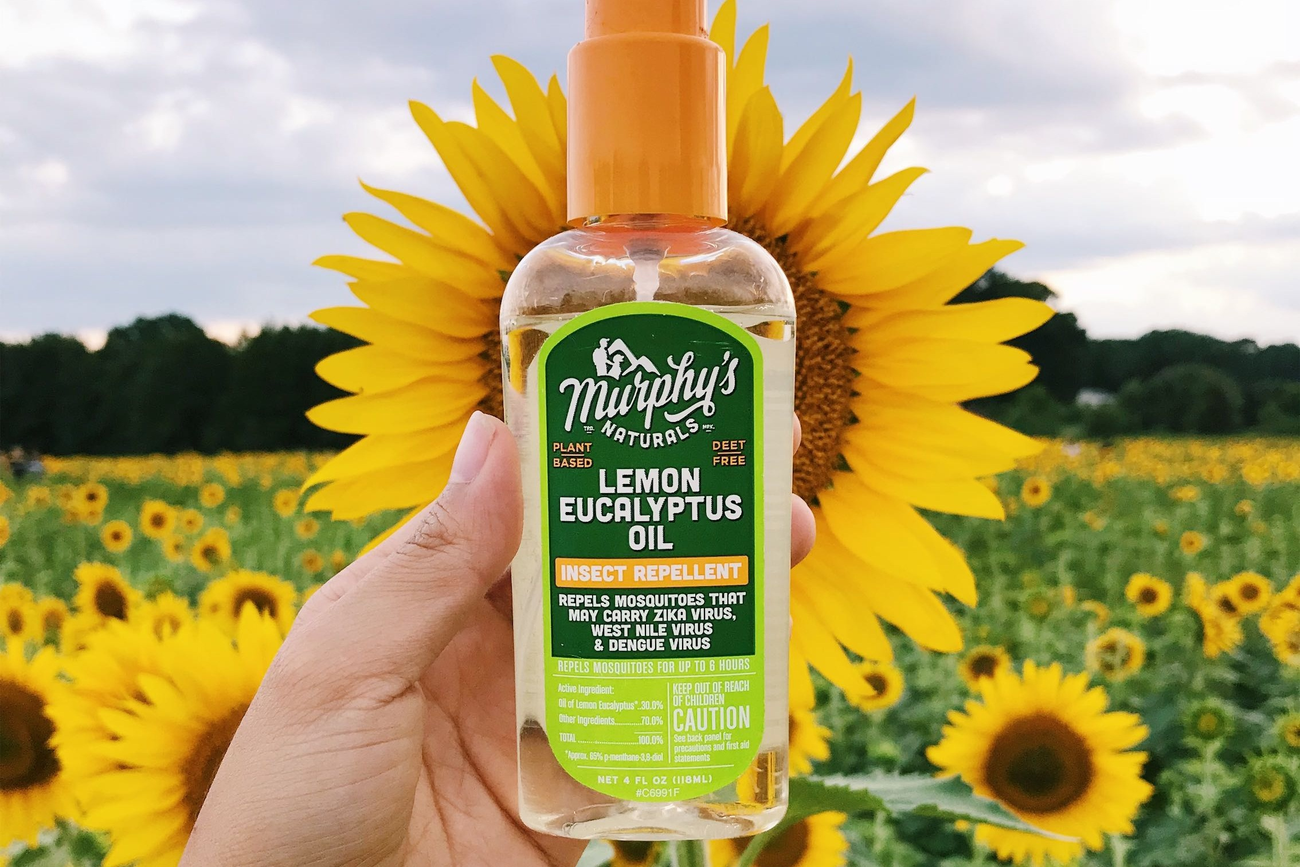 Murphy's Naturals
Effective, sustainable, and plant-based, you really can't go wrong with anything from the Murphy's Naturals line! We love that the Lemon Eucalyptus Insect Repellent Spray comes in regular and travel sized bottles, and with a refreshing scent that's more spa-like than classic candle-smelling. But if your liquids bag is already full, the herbaceous Mosquito Repellent Balm is an incredibly smart solution. It comes in a neatly self-contained, easy-to-apply stick form, like a tiny deodorant, keeping your hands clean and your application focused. Sweet lemongrass and tart rosemary make this smell like a designer shampoo more than insect repellent.
For at-home gatherings, they also make incense sticks and candles that force mosquitoes to make a beeline for a different destination, too, with classic citronella taking the olfactory lead, enhanced with other effective botanicals like peppermint oil. We love the bundle collections that give you a whole sampler pack of the necessities.
This 20+-year-old brand has branched out into botanical-based pest control, lawn and garden care, and outdoor insect repellents, but we love their pet care line for products that keep the whole family safe from little creepy crawlies. They make shampoos and conditioners for your furry friends, but more importantly, they make flea, tick, and horse fly sprays that are lethal to those tiny predators but perfectly safe for both animals and children. And of course, they have formulas specifically for humans, too. Their Classic Dry Aerosol formula is perfect for all-over coverage, and is powered by geraniol, rosemary, cinnamon, and lemongrass. It also comes in a pump spray in large and 2-ounce travel sizes. Also in a flight-friendly bottle is their Bed Bug Spray, available only through their direct website.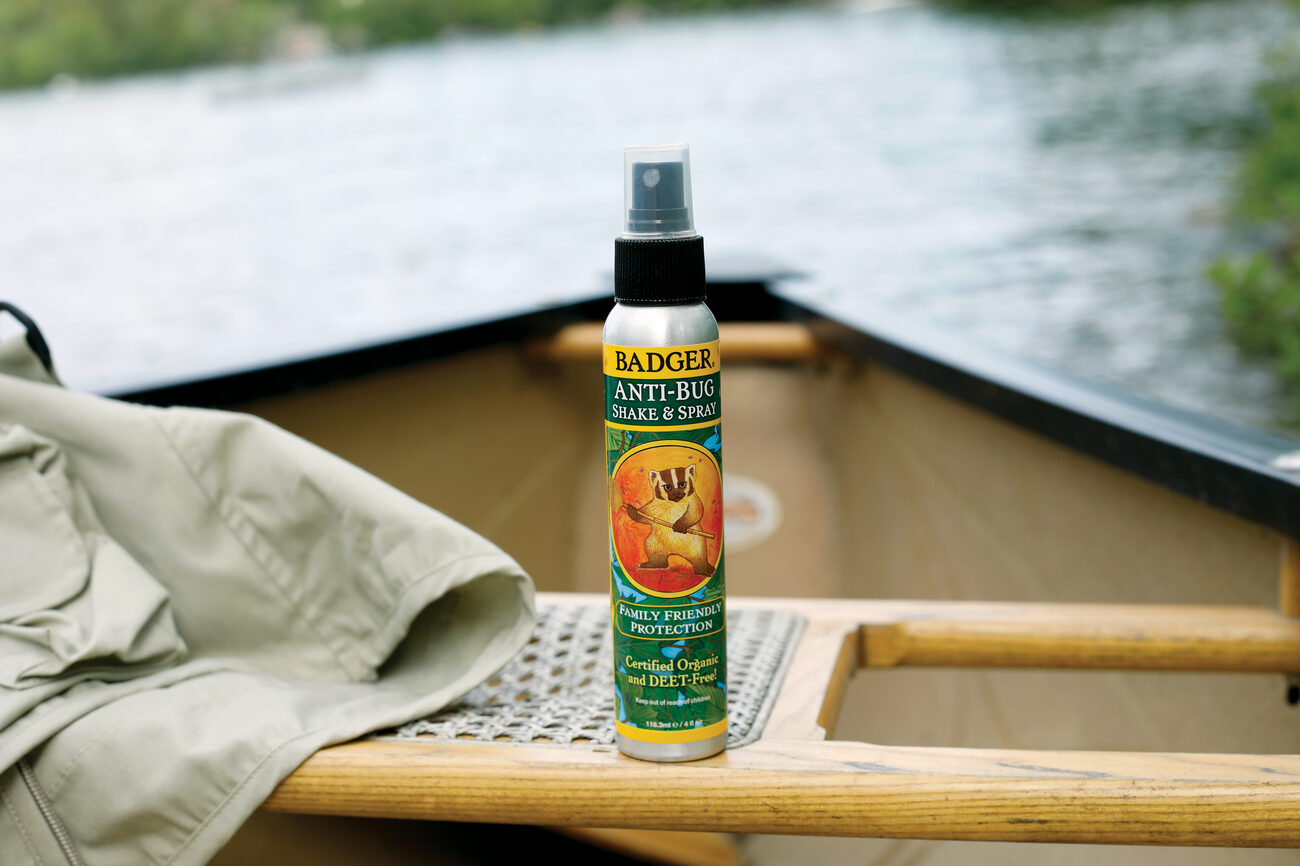 Badger Balm
This family-owned company uses organic and socially responsible, fair-trade ingredients—part of their mission of creating healthful, ethical products for everyday life. Their insect repellent line is robust, with a standard self-propelled spray and tins of citronella and rosemary tins as their base products. Like Murphy's Naturals, they also offer their bug balm in a stick, but in a rounded form like a giant Chap-Stick. An after-bite itch-relieving stick is also available, with colloidal oatmeal, seabuckthorn, and menthol to take the edge off.
Another innovative product they offer is a sunscreen that also has bug repelling properties! This formula adds cedar to the citronella mix, and we love that it's reef-friendly, water-resistant for up to 40 minutes, and cruelty-free.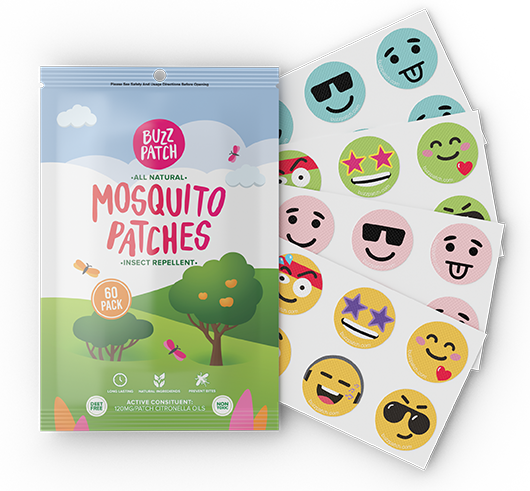 BuzzPatch
Getting little ones to tolerate being sprayed down with citronella can be a challenge. Offer them a sticker, though, and they'll put it on themselves! That's the premise behind BuzzPatch, which are happy-faced stickers that fight mosquito attraction for up to six hours with a smile. They're made of medical-grade tape and use essential oils that mask the CO2 that we emit, therefore making us less visible to the greedy pests. With 60 to an assorted pack of colors and expressions, these adorable, travel-ready stickers are every busy parent's easy answer.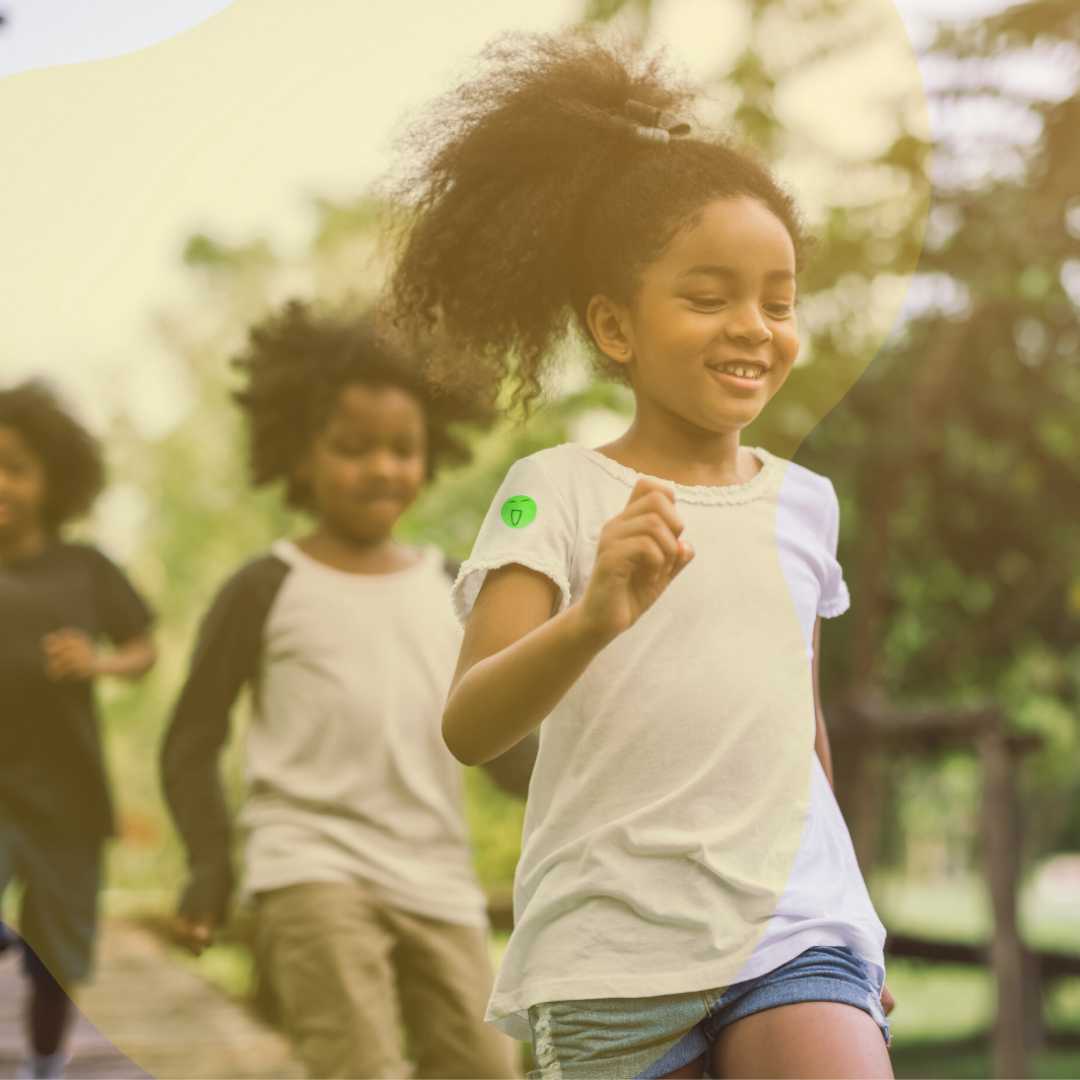 For more outdoor adventure content, check out our mini-series, The Great Outdoor Adventures to Restart Your Travels.